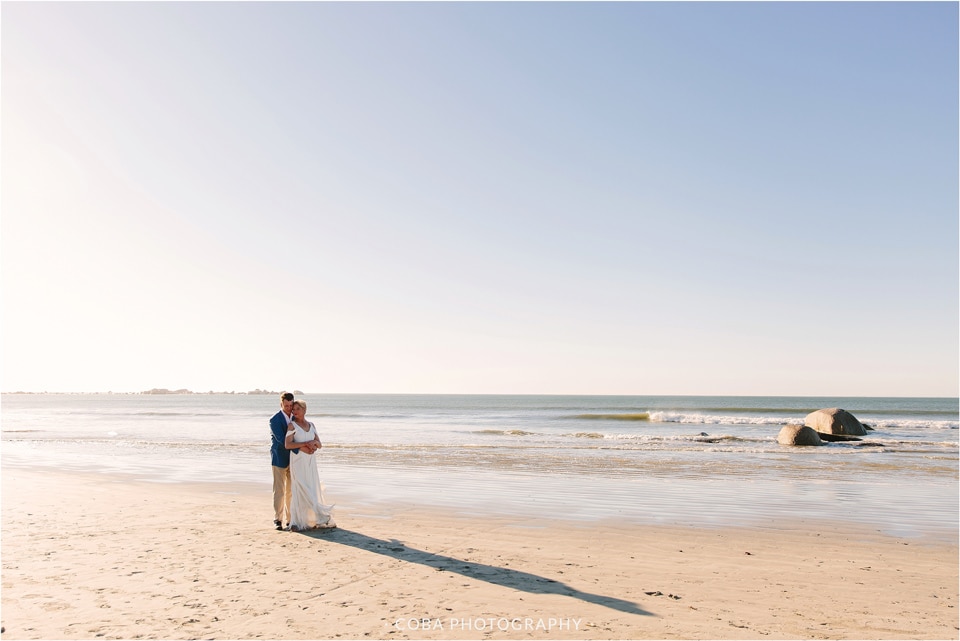 Their love story is like no other; they met by chance when they were at university, dated for a while but then they both went their separate ways. Then 20 years later their paths crossed again, and they are now married (both for the first time). That is a very short version of their beautiful story, but read the poem below Jorgan wrote on his Facebook (in 2015, before they were reunited again), only for Marna to stumble upon it a few days later:
Ons het nooit finaal gegroet nie.
Niemand was ooit by ons stoet nie.
Niemand het ook by 'n grafsuil
ons uit die oog en uit die hart gehuil nie.
Ek het vergeet, Lief:
dat jy nie alledaags was nie
dat jy ook nie hedendaags was nie
dat jy nie slaafs 'n sielsdief was nie
en dat ek eens só kwaad en lief vir jou
was nie.
Ek het jou nog altyd net so lief  'gehaat'.
-8 Desember 2015
Paternoster has a very special place in their hearts, as they used to visit this beautiful town while they were students 20 years ago – and what better place to get married? 🙂
Scroll down to view the photos OR  click here to go their gallery (with more photos). 
Service providers: Venue: Gelukkie, Decor & flowers: Gelukkie; Band: Playing with Fire; Dress: Suzaan Heyns; Make-up: Thana Nel; Hair: Hennie from Paternoster; Rings: Eric Loubser; Groom suit: Hugo Boss; Second photographer: Alecia van Aarde.