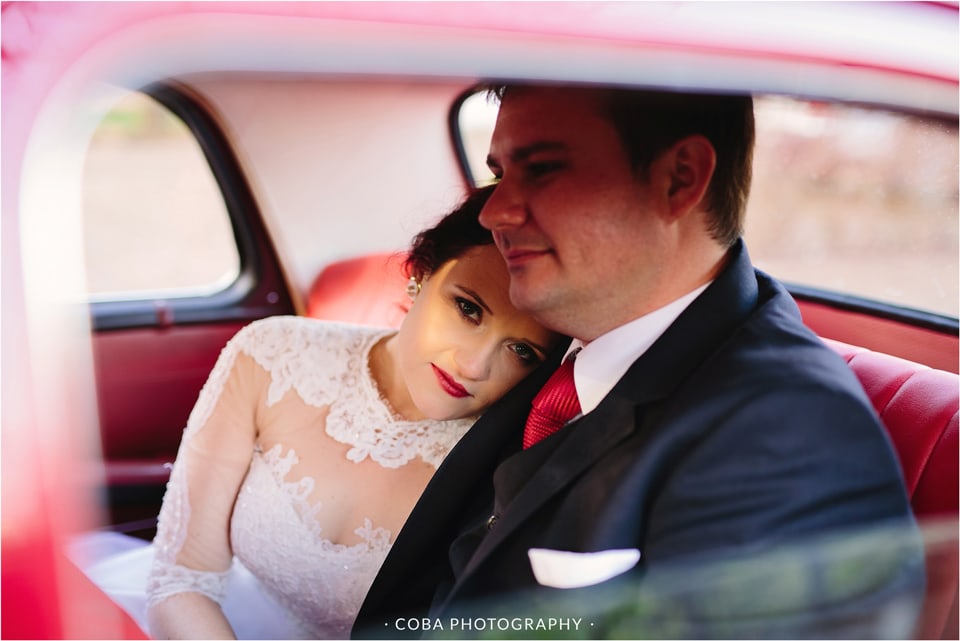 It was 937 days since they started dating; the day had finally arrived for them to start their forever together.
It was a beautiful day at Jan Harmsgat in Swellendam, and it was such a privilege to have photographed Philip & Yvette's wedding.
Their engagement story: "Philip is a sophisticated man.  He likes to dress up and go out to dinner.  So, when he told me that we had to cook dinner at my flat for date night and dress up in our best clothes, I didn't think much else of it.  So, we cooked dinner and had some wine.  We then sat down to eat our starters and I realised he was awfully quiet for someone who is usually very talkative.  So, I got up to do something and came back, hoping he would be fine.  But it was still awkward.  Nonetheless, I chatted and chatted.  Then he started telling me about how happy he is to be with me tonight and that we had met.  I agreed and started talking about something else, not realising he was busy with his engagement speech.  Then he got up and knelt down before me.  And that's when I knew – oh goodness, he is proposing to me!  He then proceeded to tell me how much he loved me and that he wanted to spend the rest of his life with me.  He asked me if I would be his wife.  I ended up saying yes without seeing the ring, because the box got stuck in his blazer pocket and he couldn't get it out!  It was very special – the 16th of December is also Day of the Covenant (or Day of the Vow).  I did end up seeing the ring a view seconds after and I am still impressed with it (he had it handmade by a designer)."
Planning tips from the bride: "Engage your fiancé in the planning process – you'll be surprised how much weight he can take off your shoulders!  And put at least R5000 aside for extras that you weren't planning for – believe me, there will ALWAYS be those little expenses you didn't plan for.  No matter how meticulous you are."
Click here to view more photos on their online gallery.
Service providers info at end of post.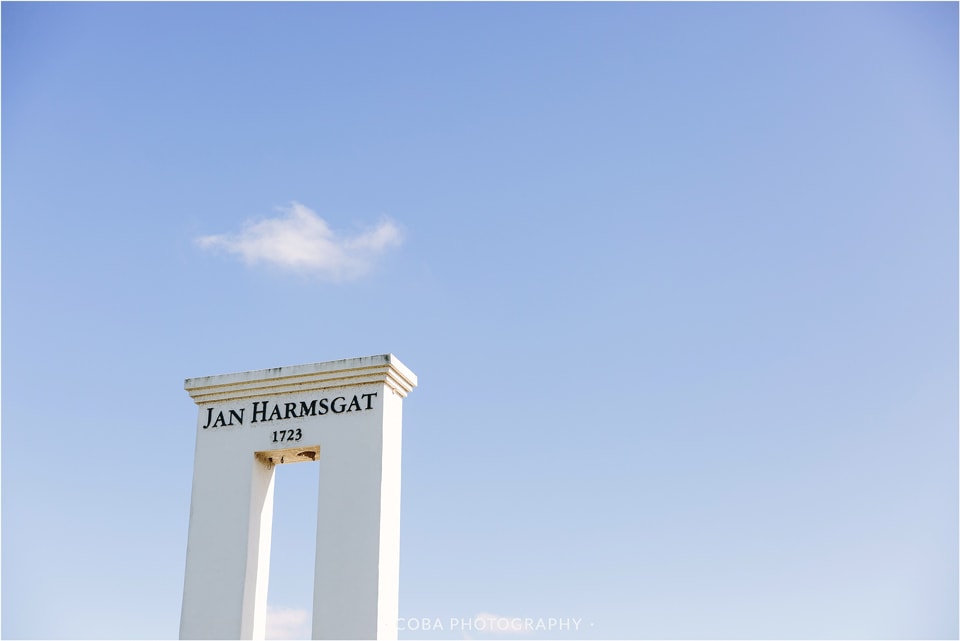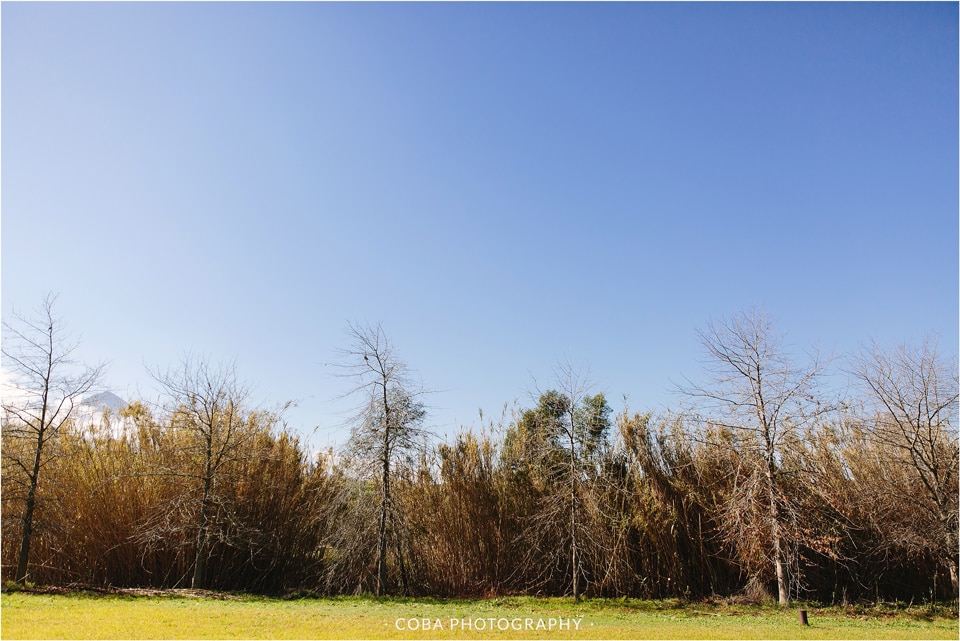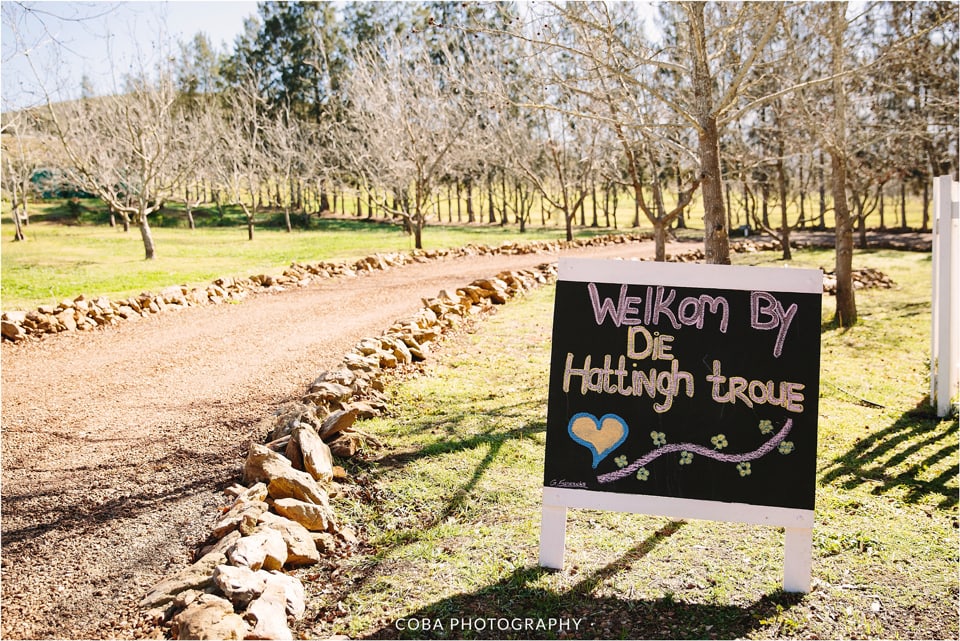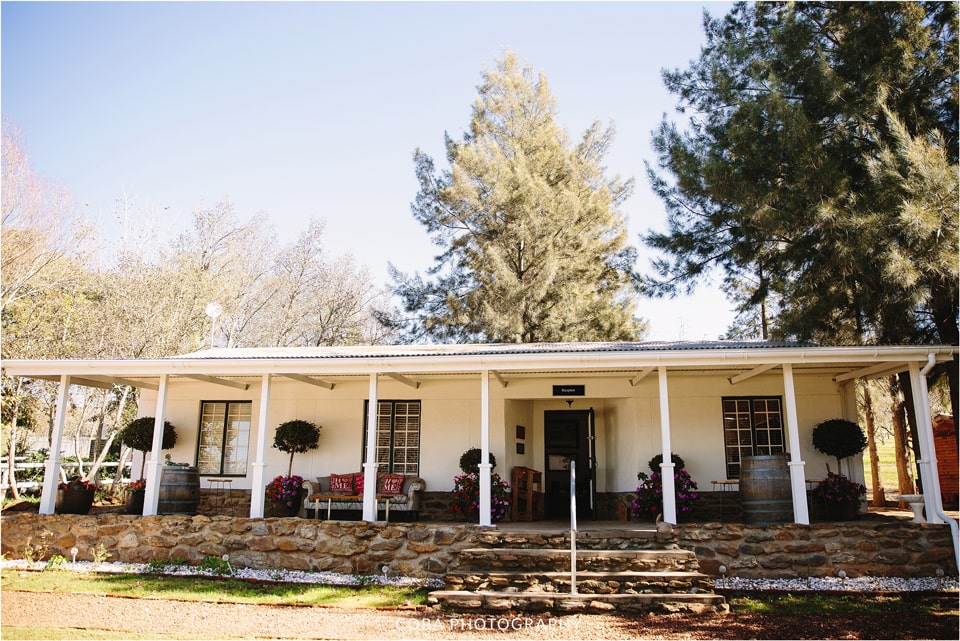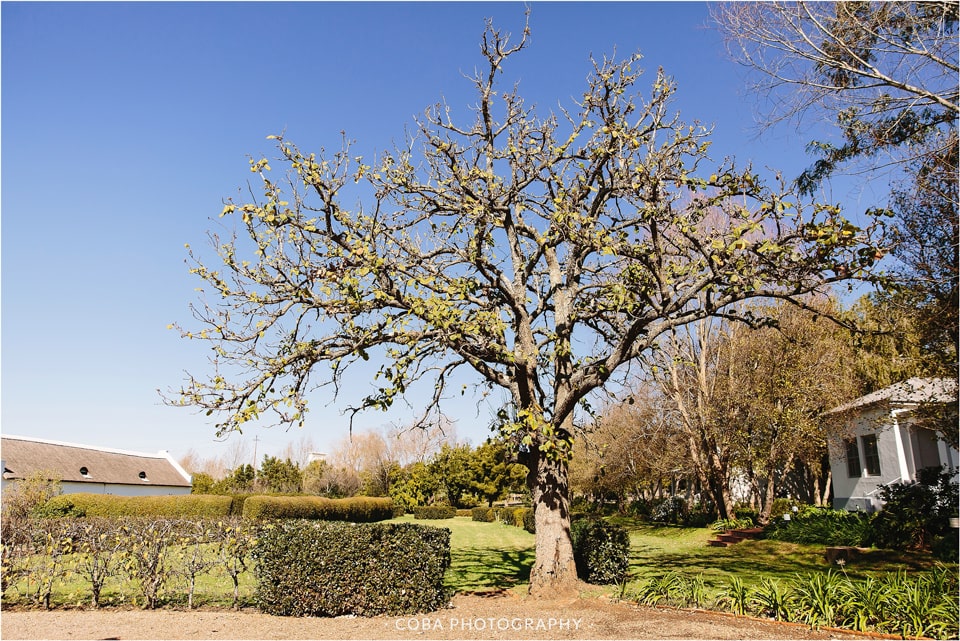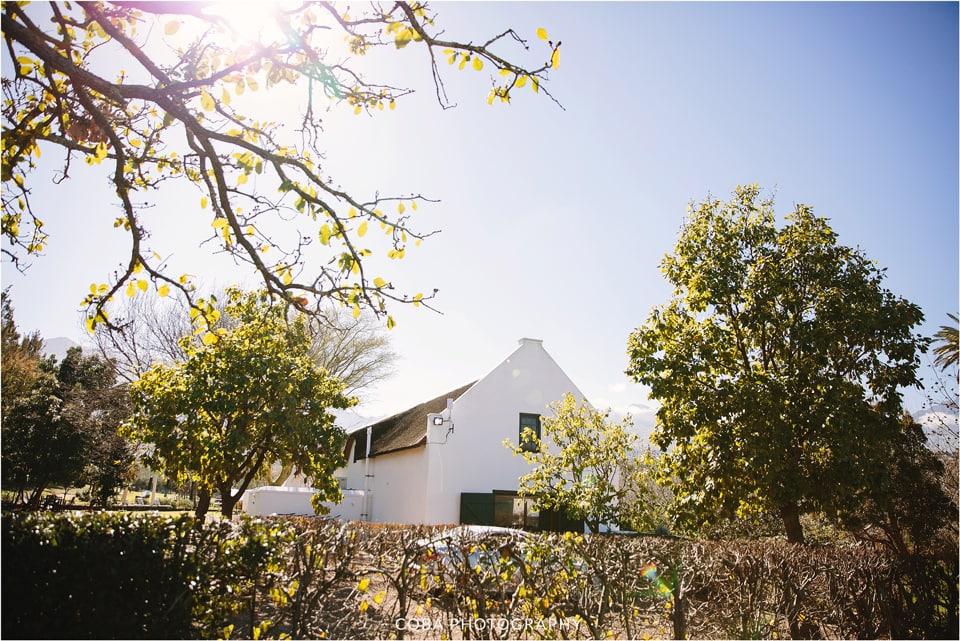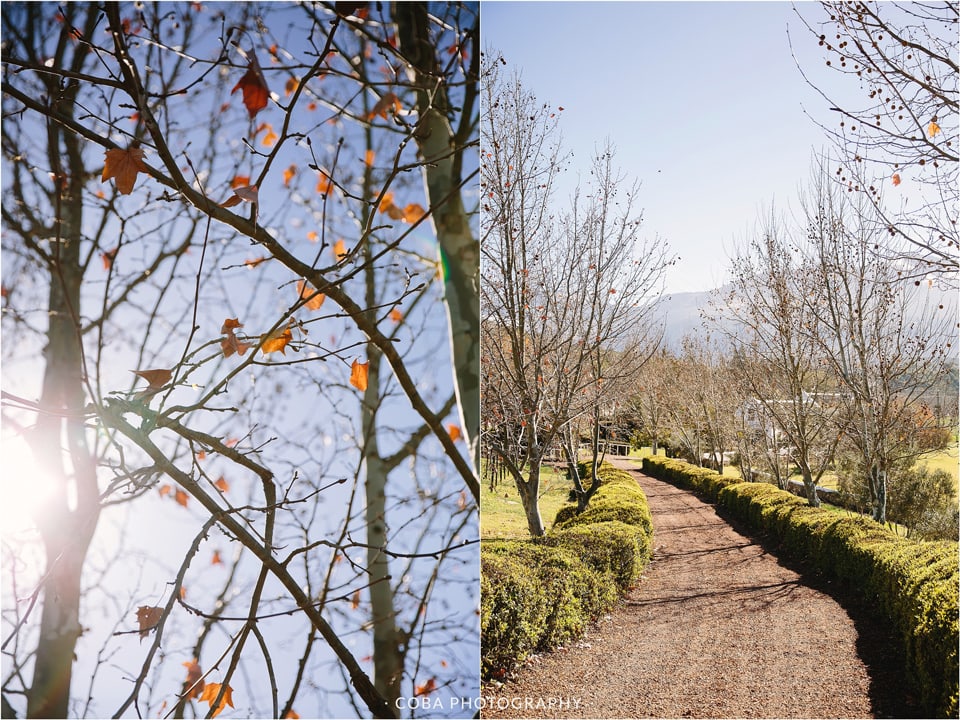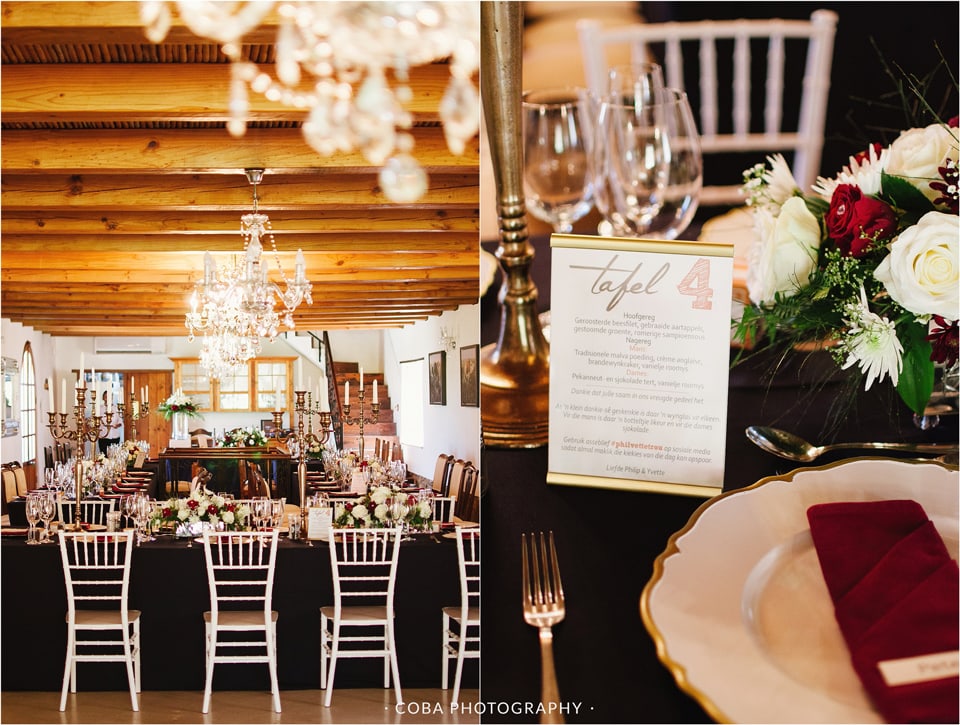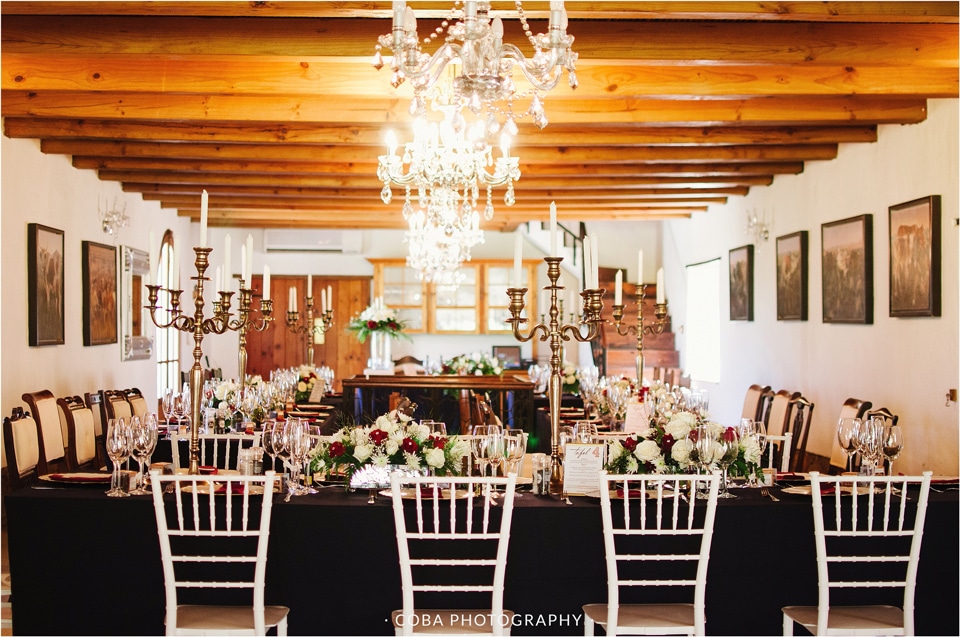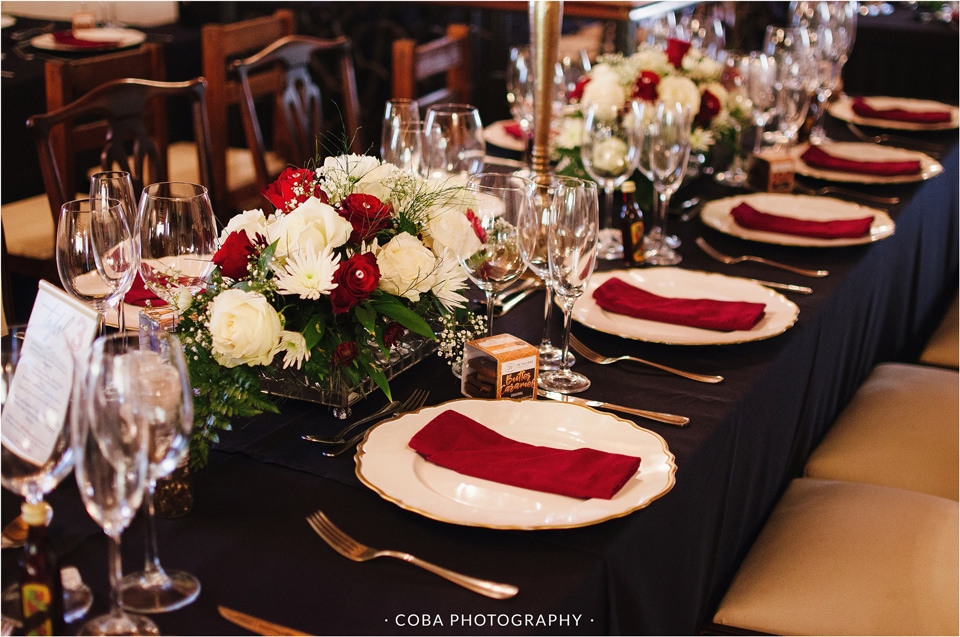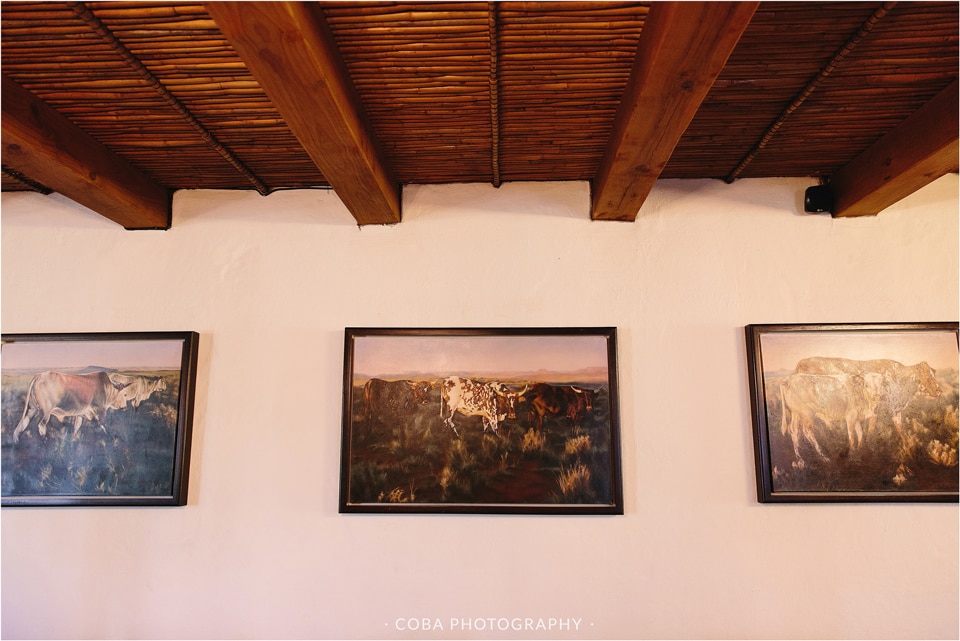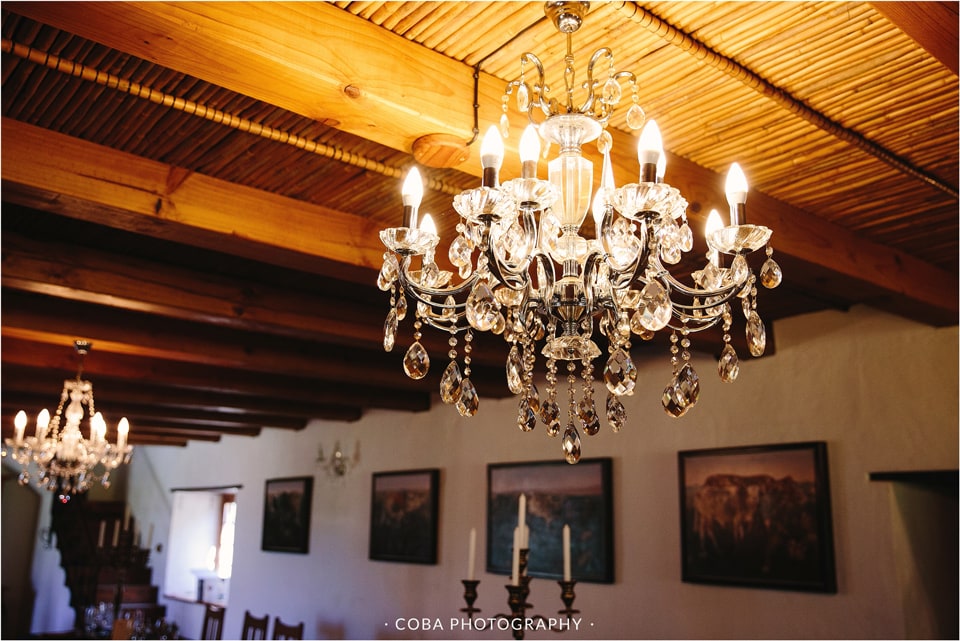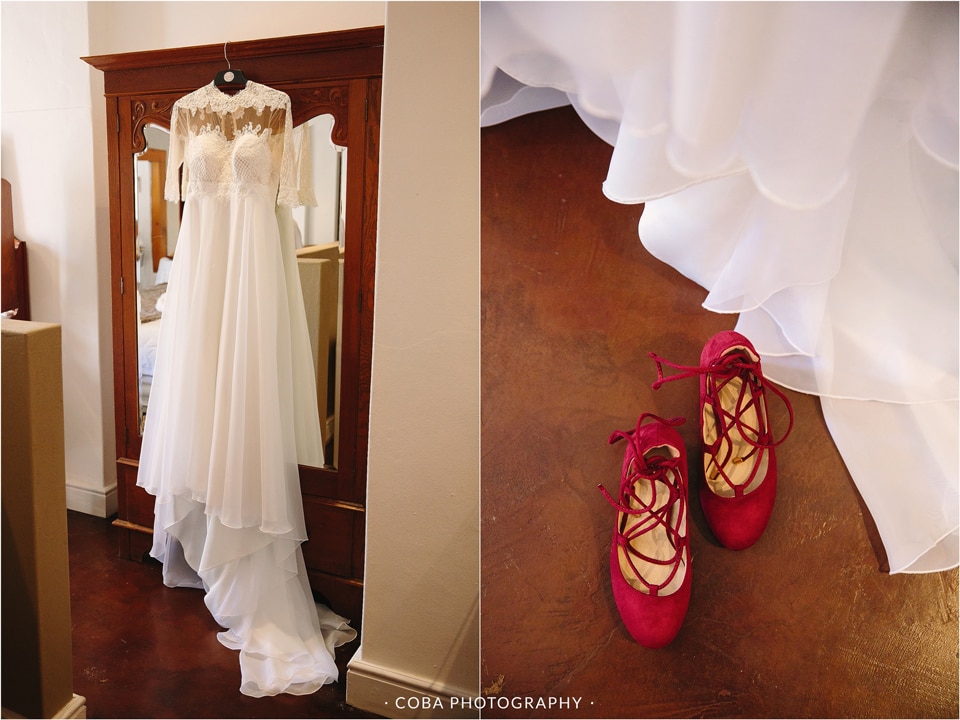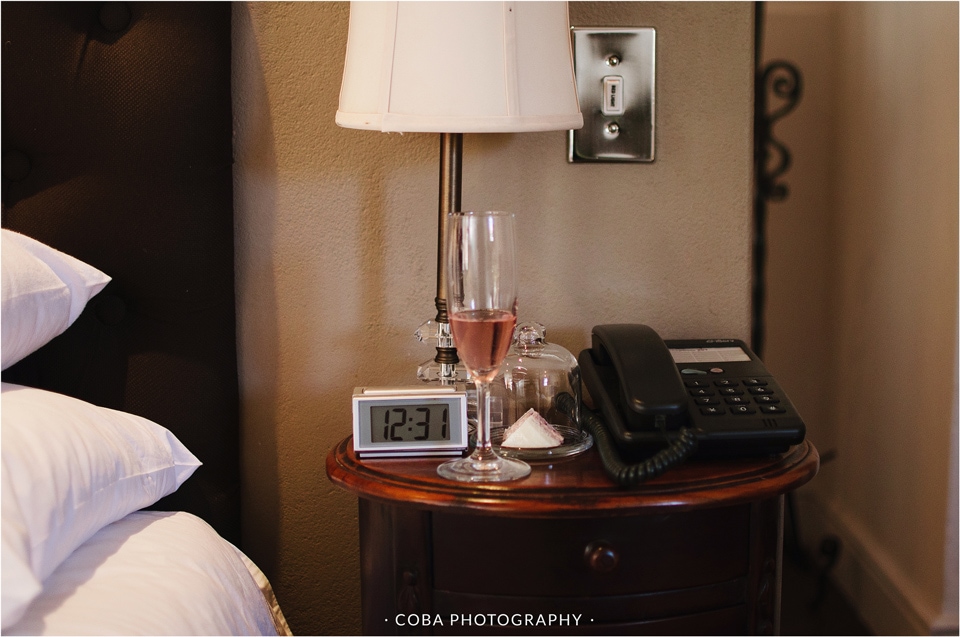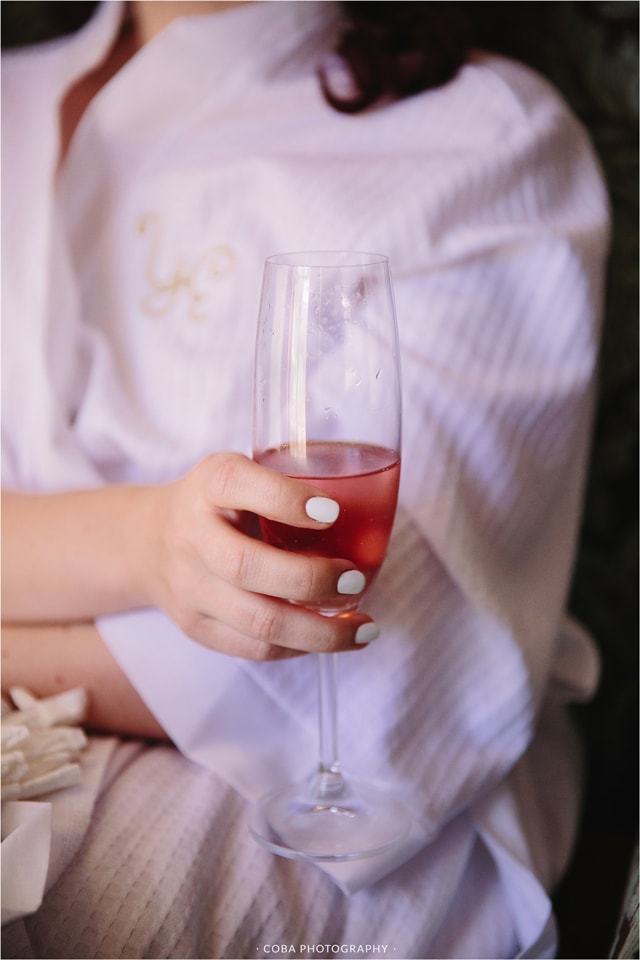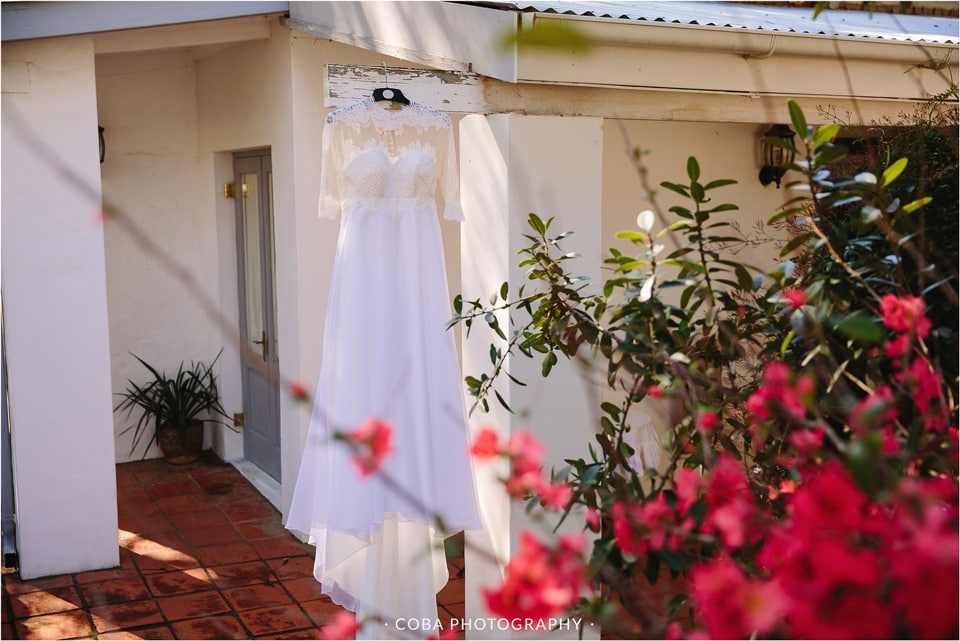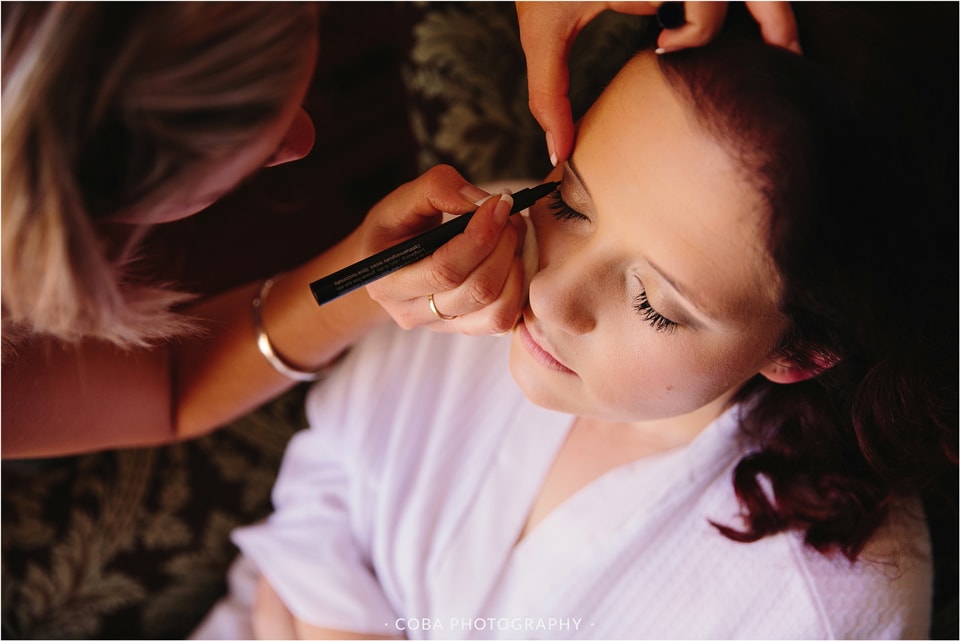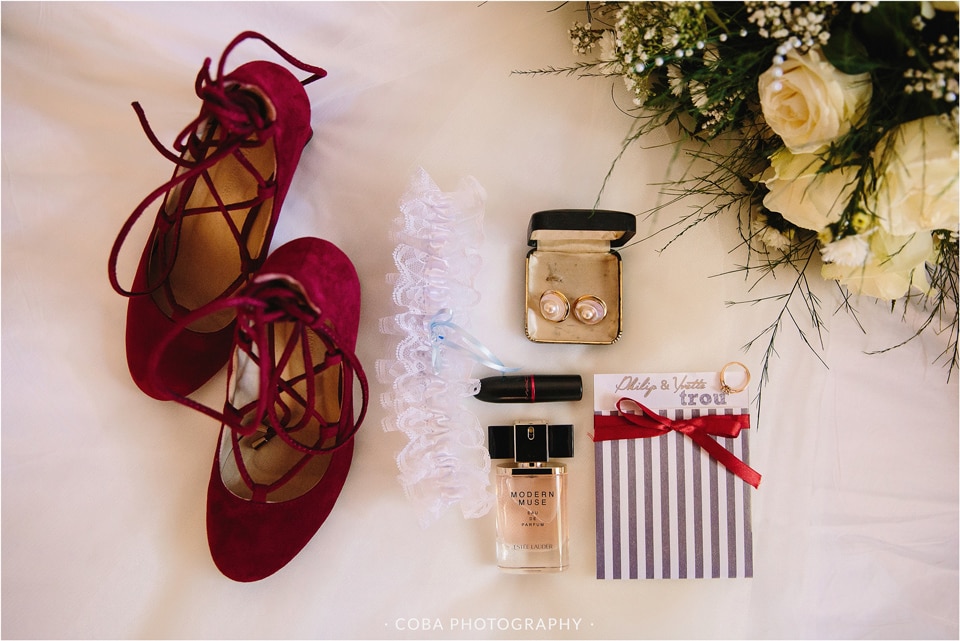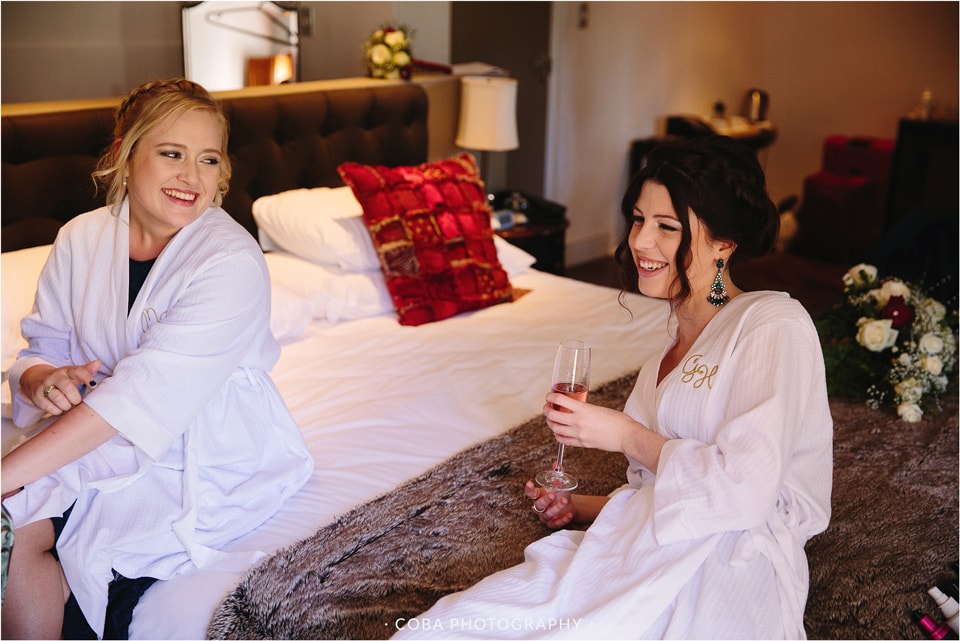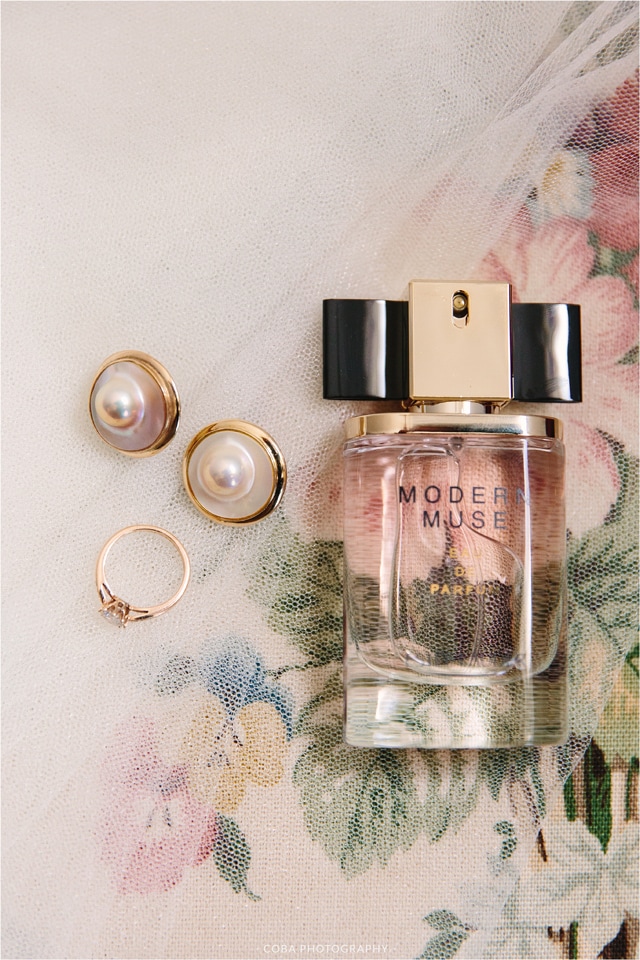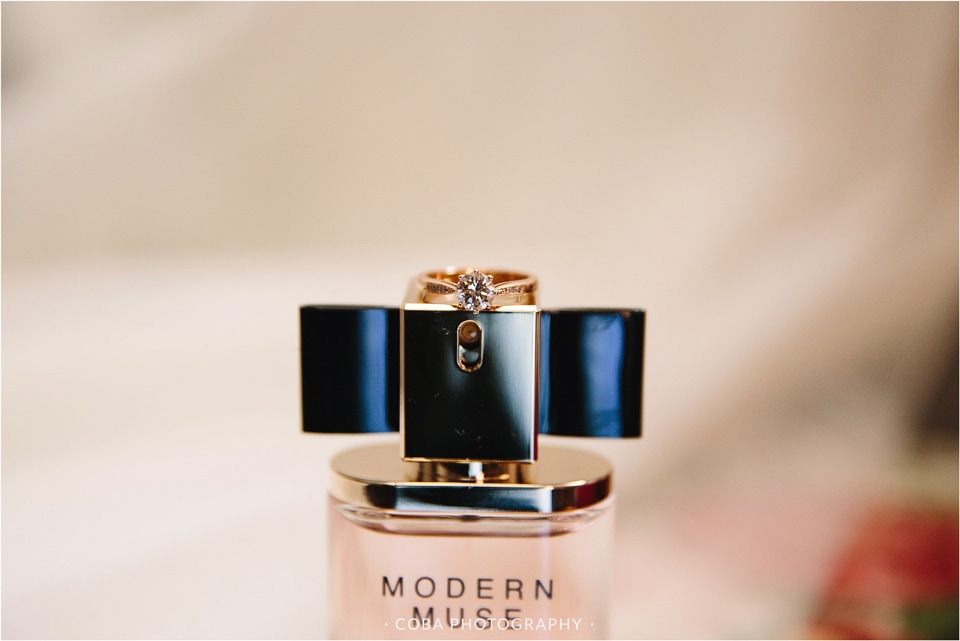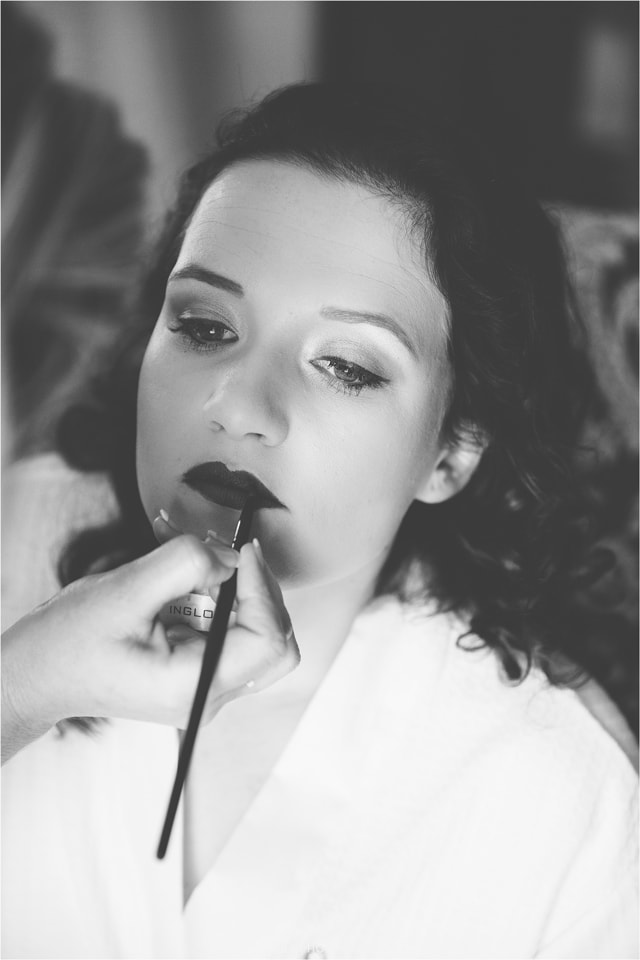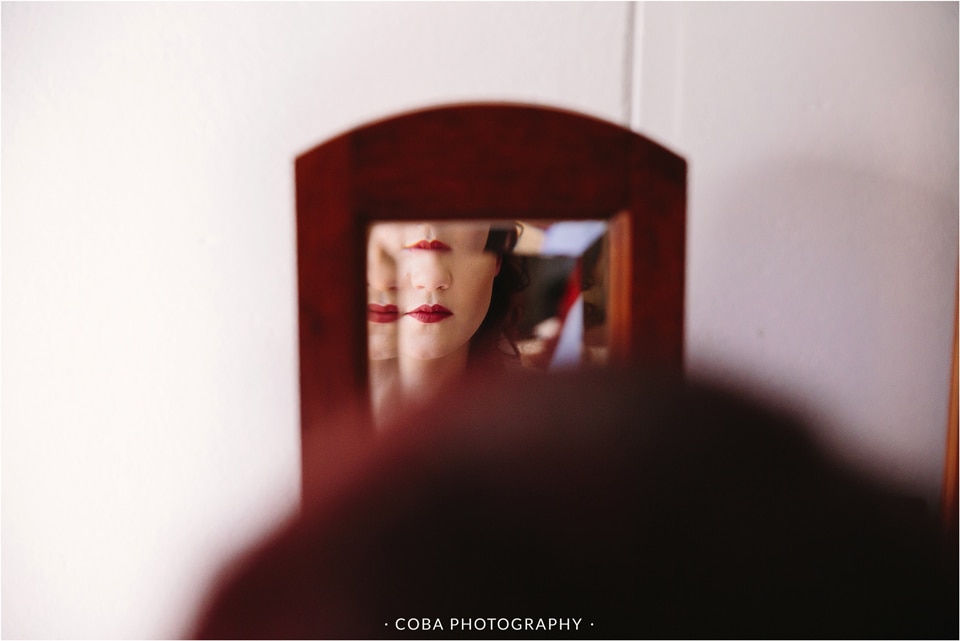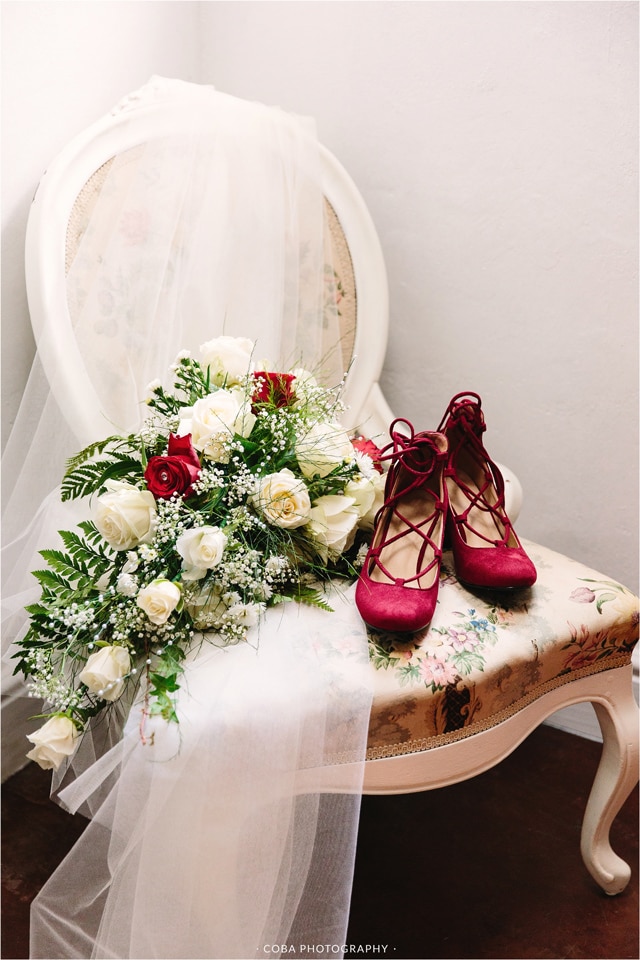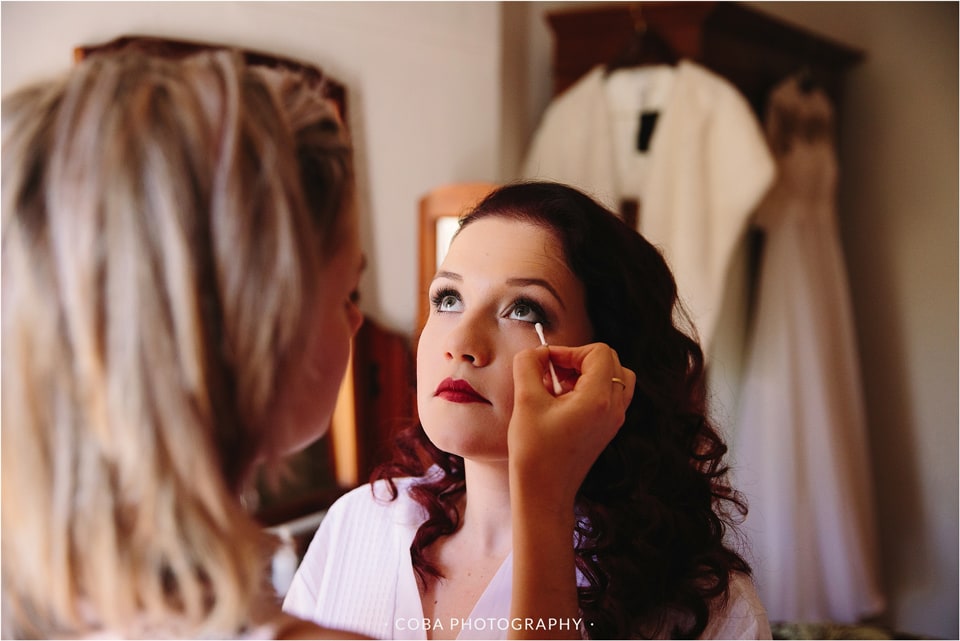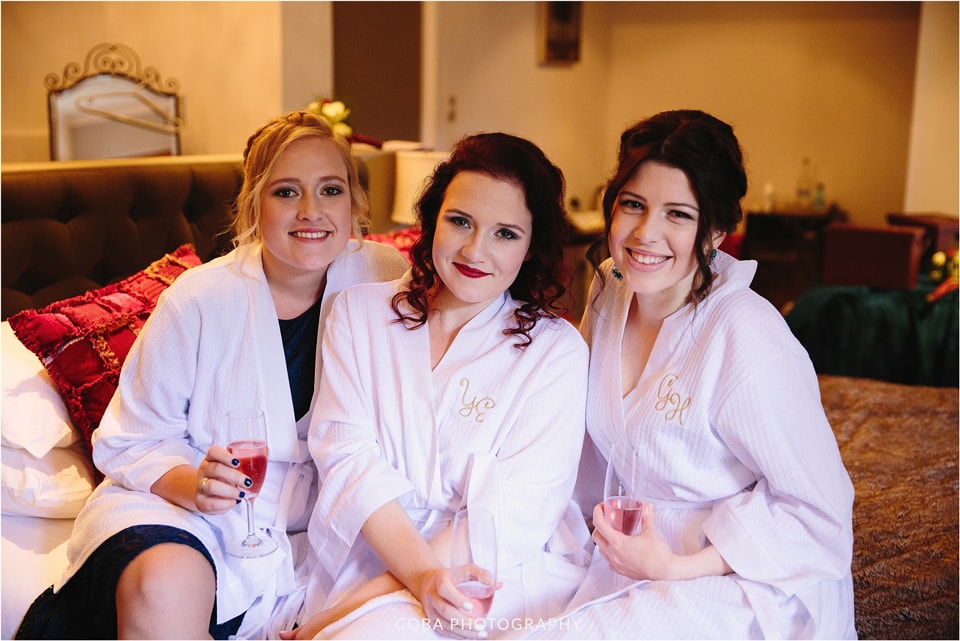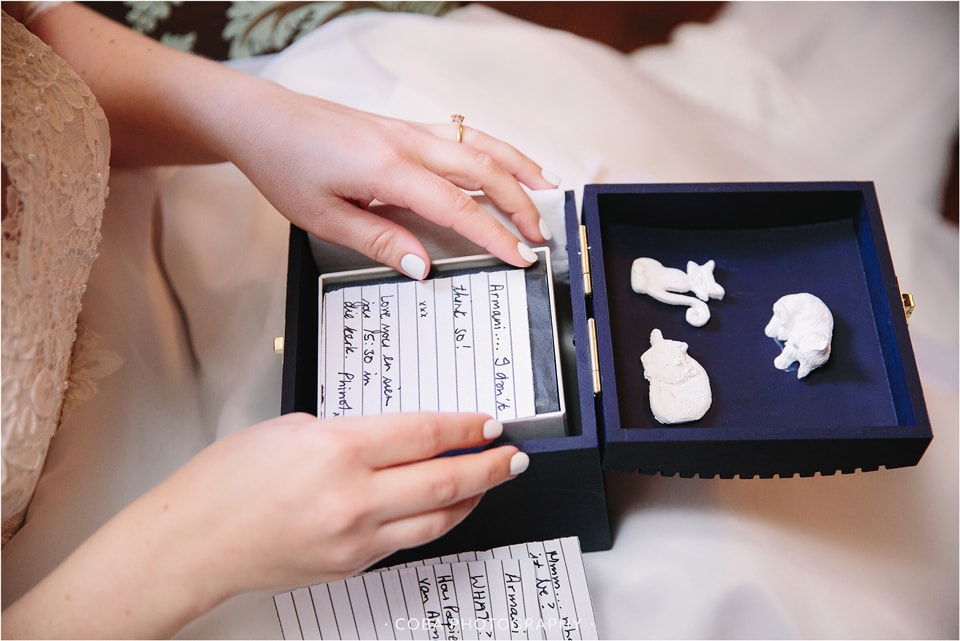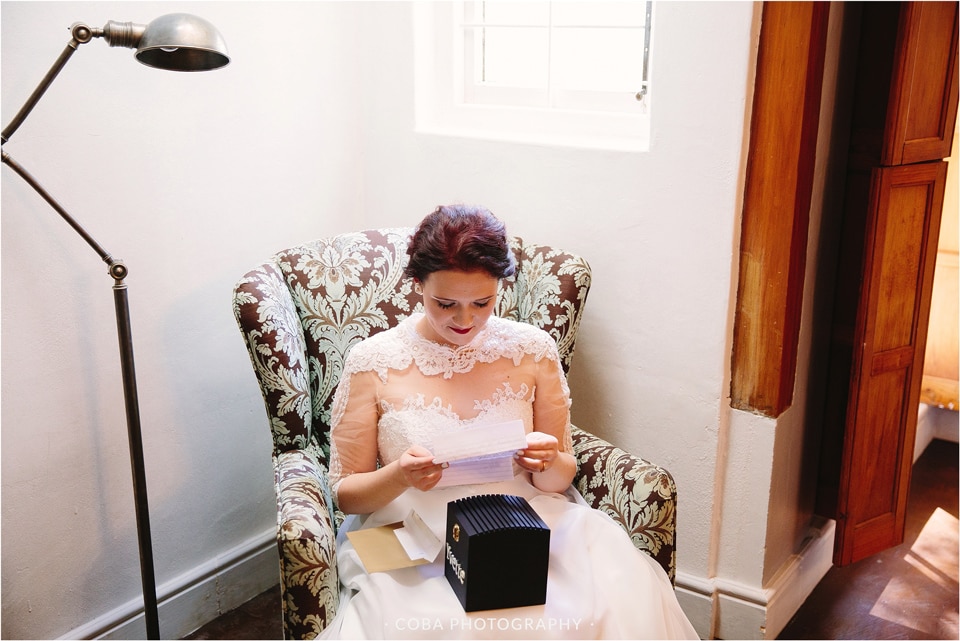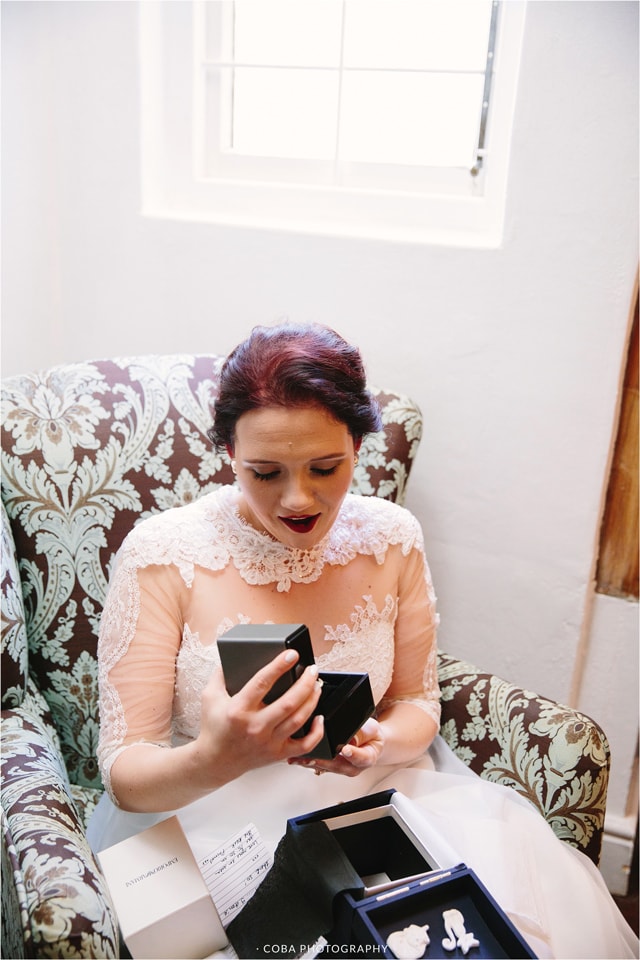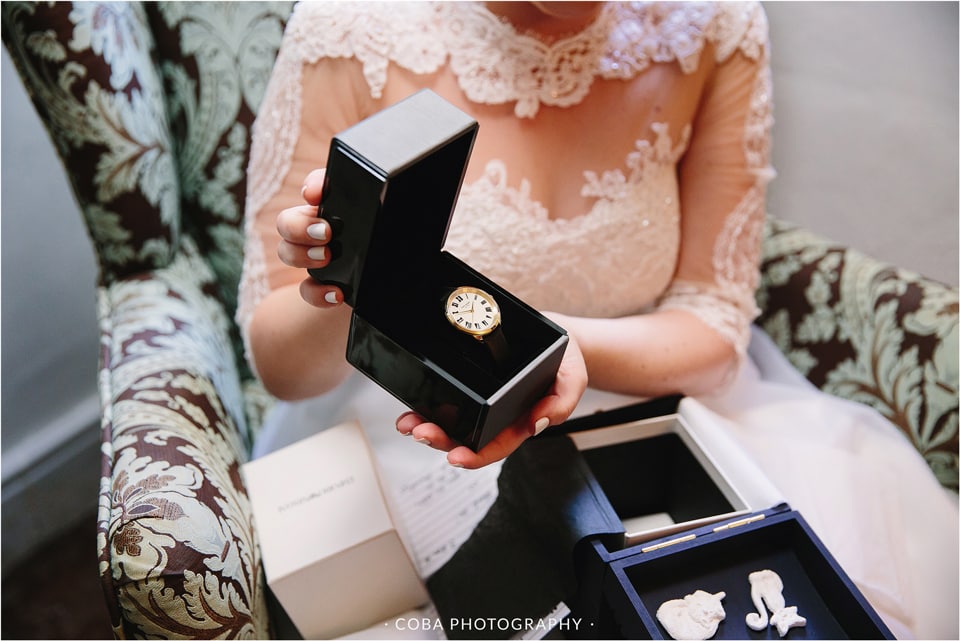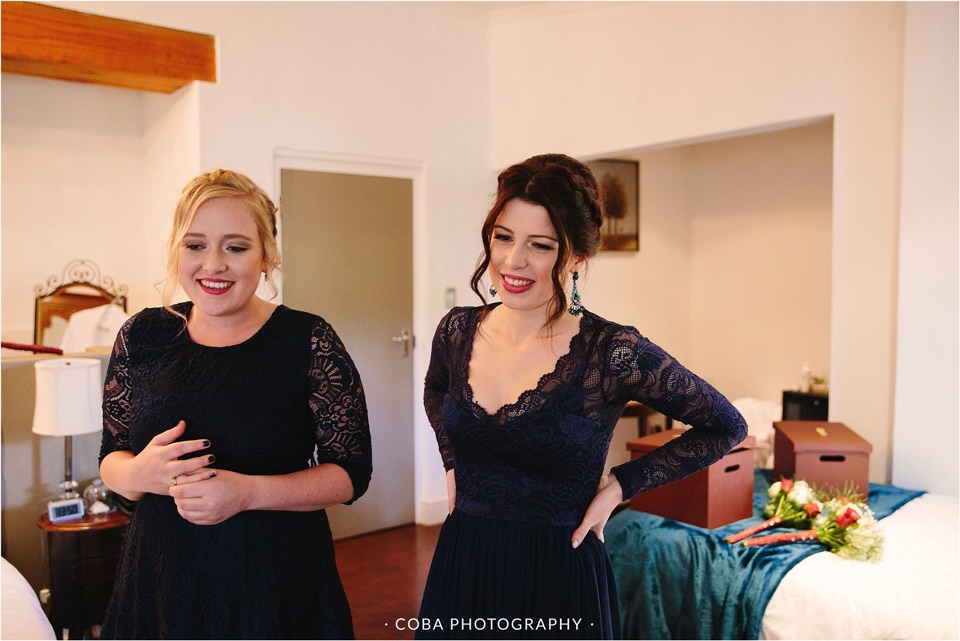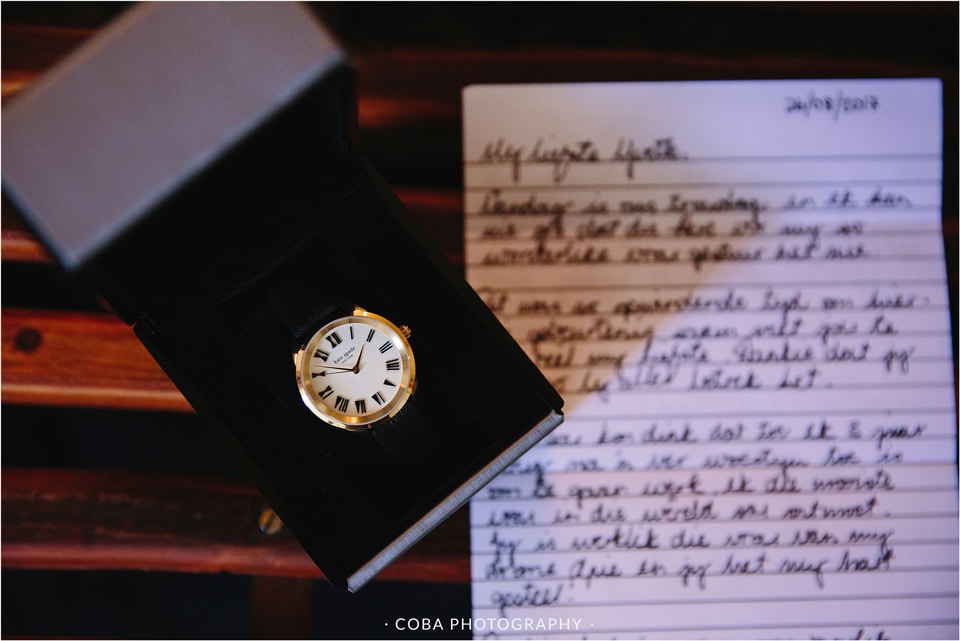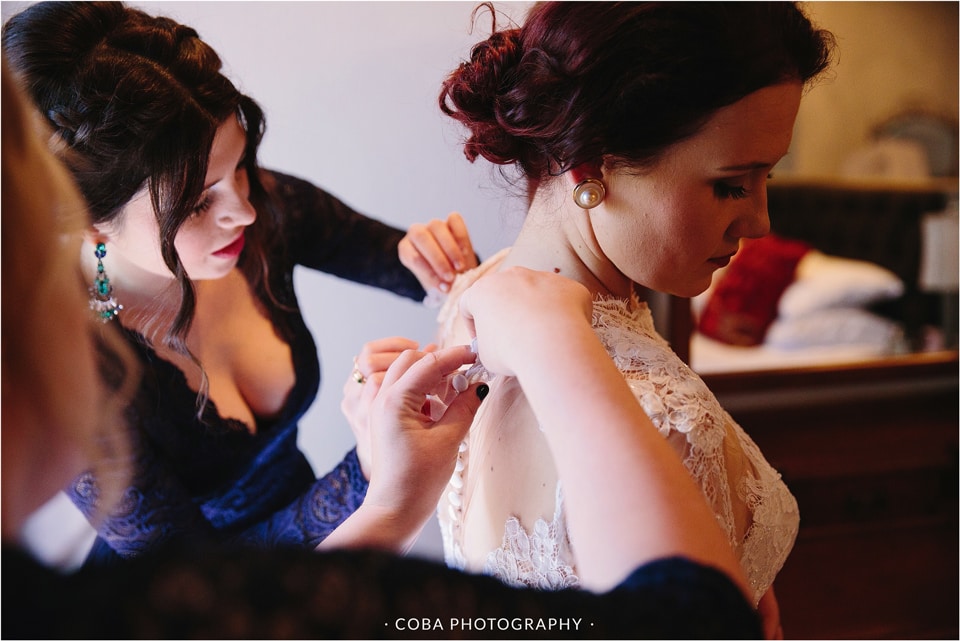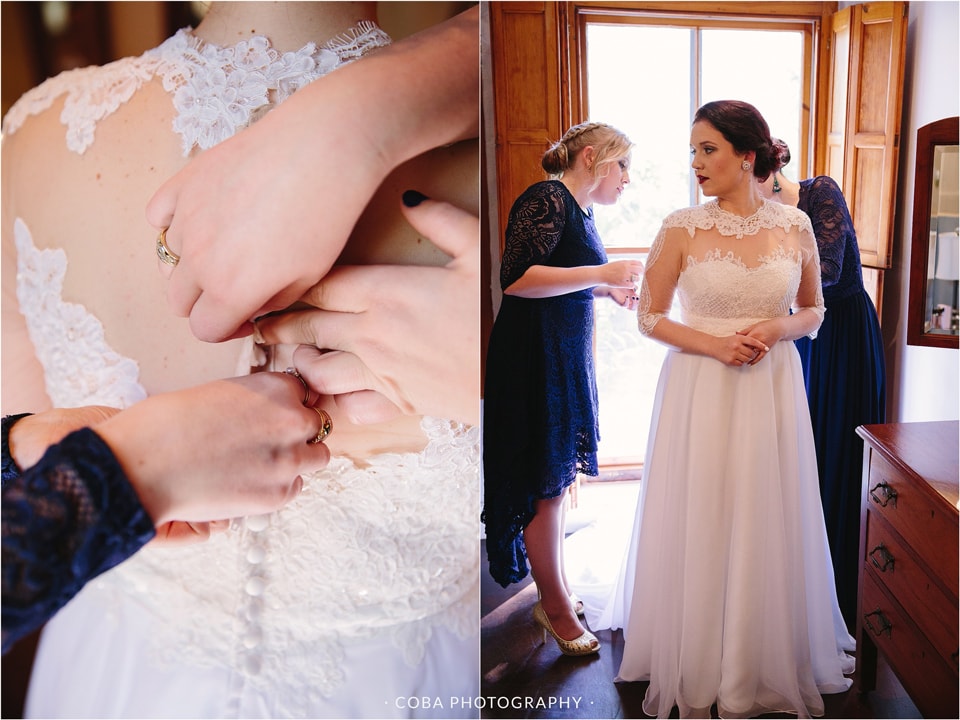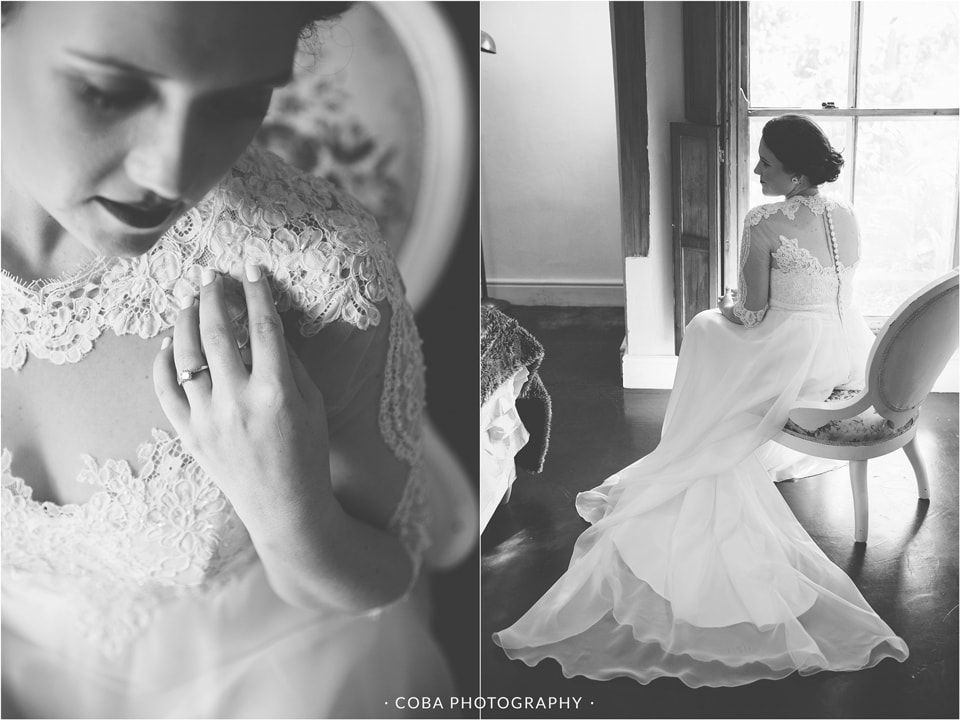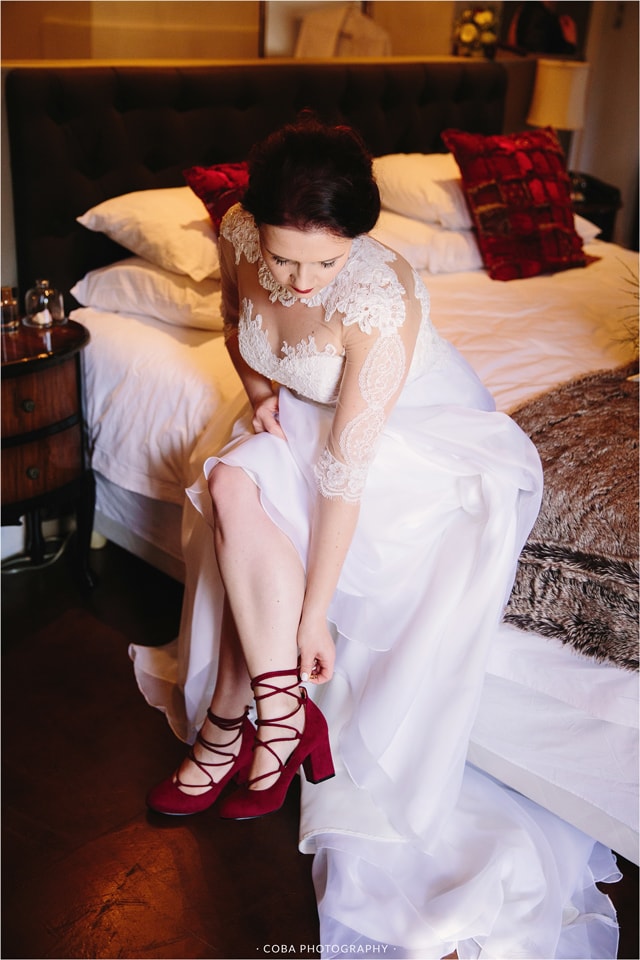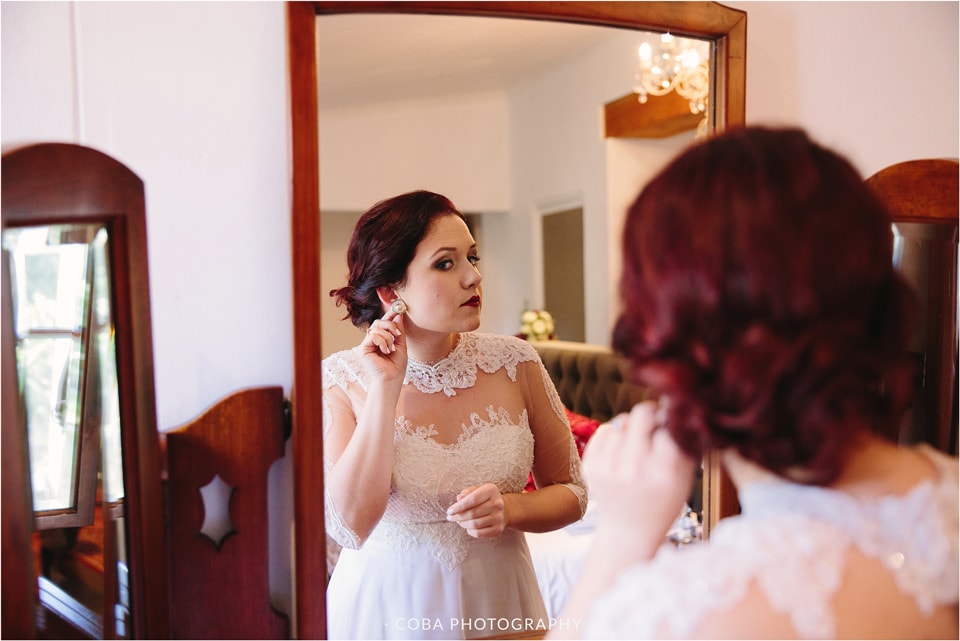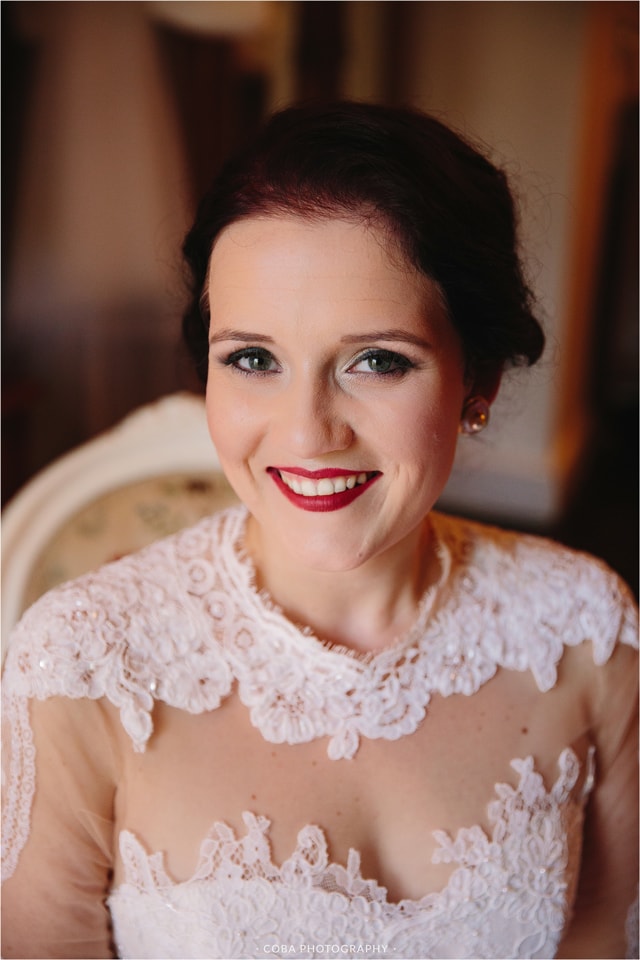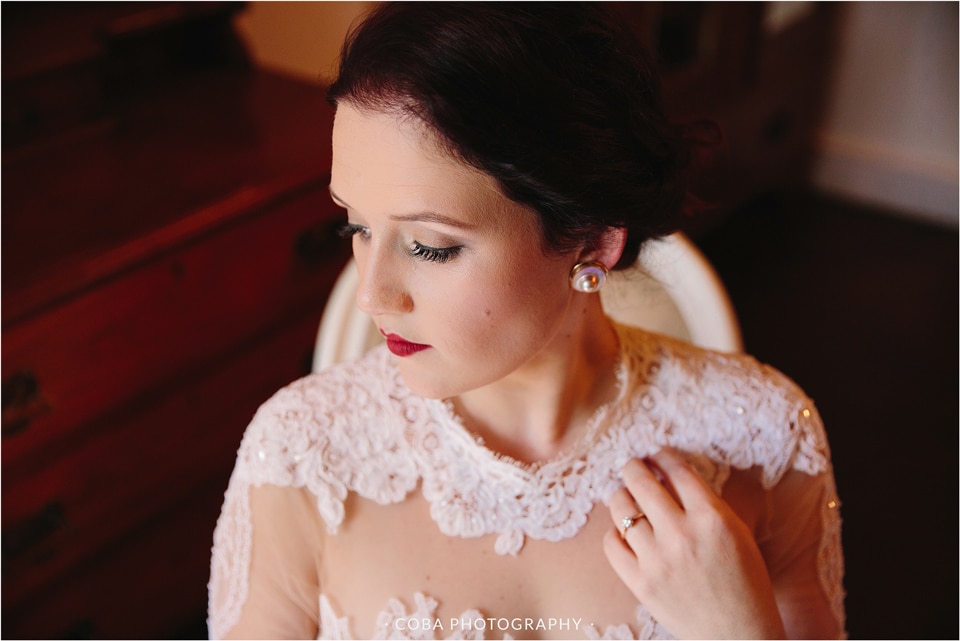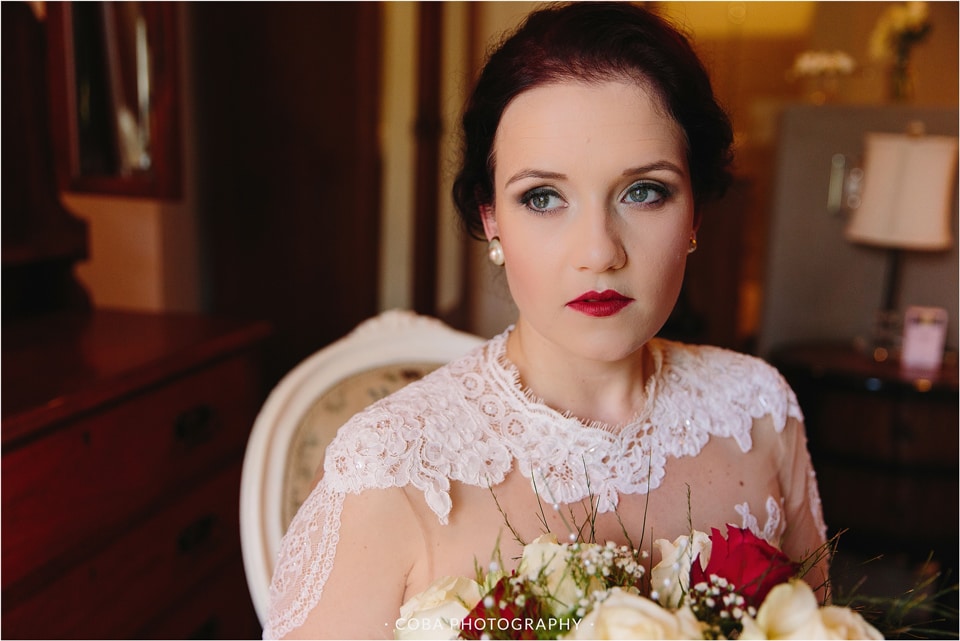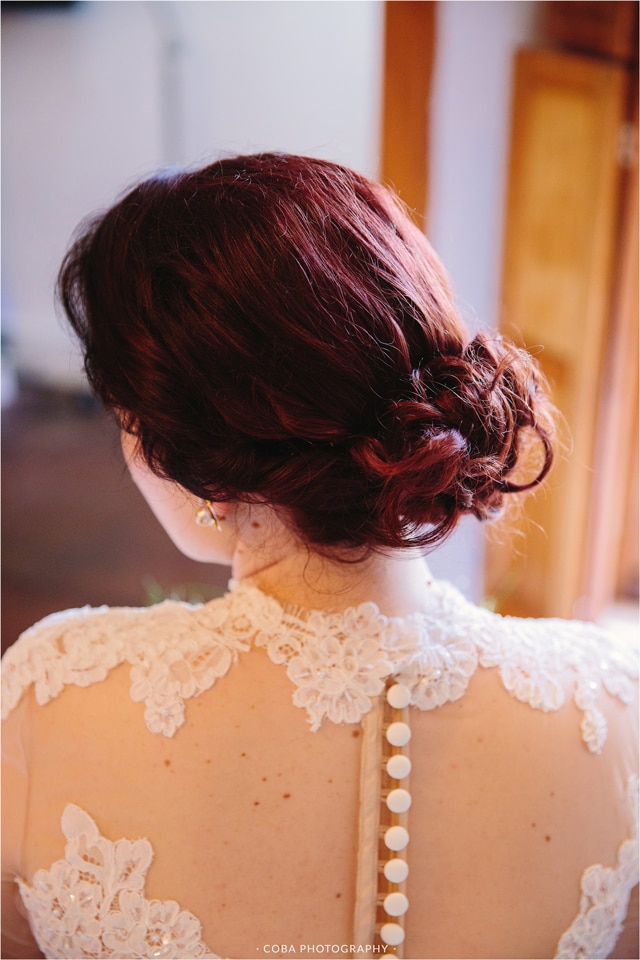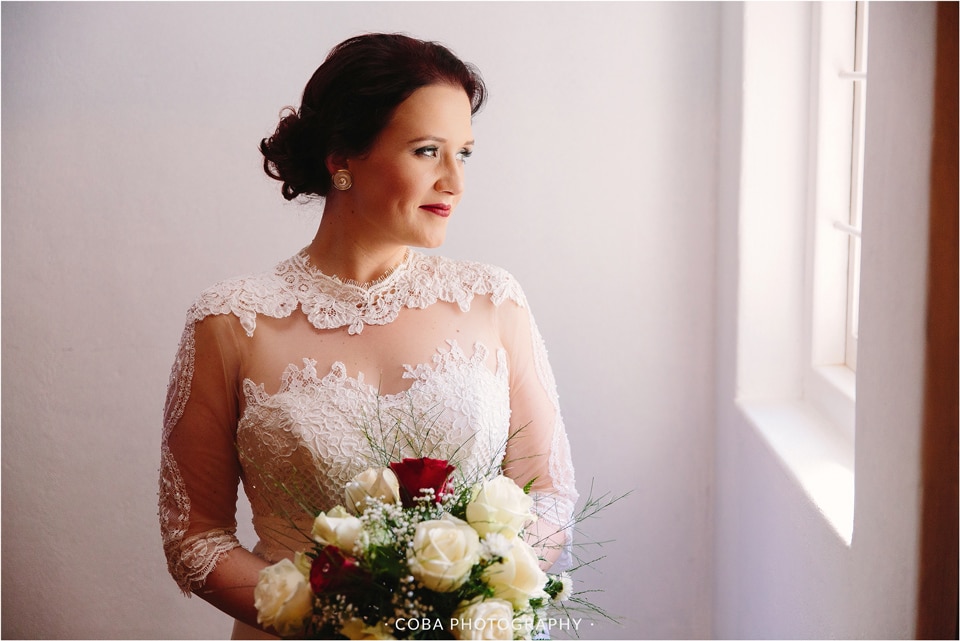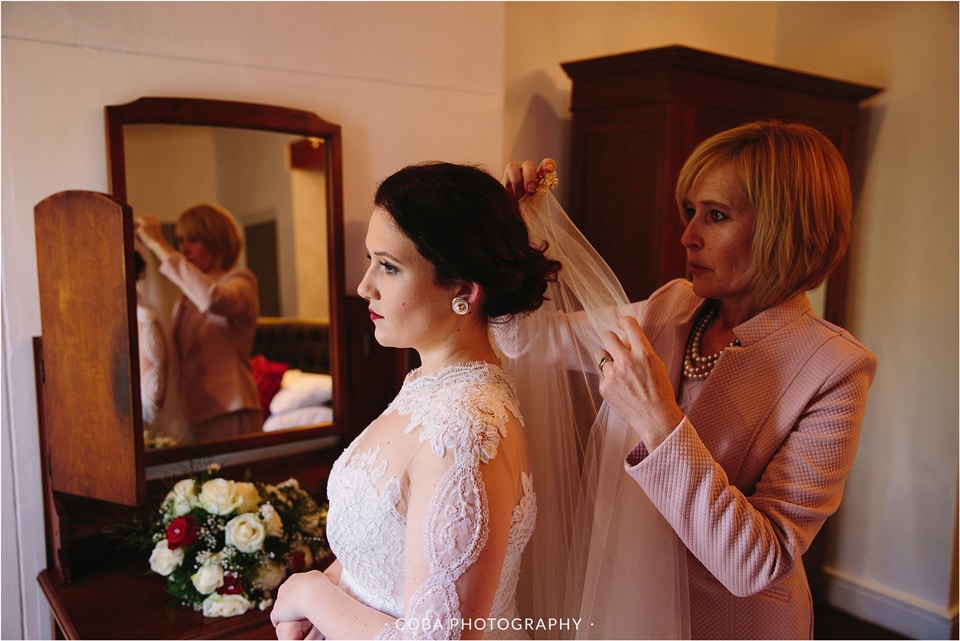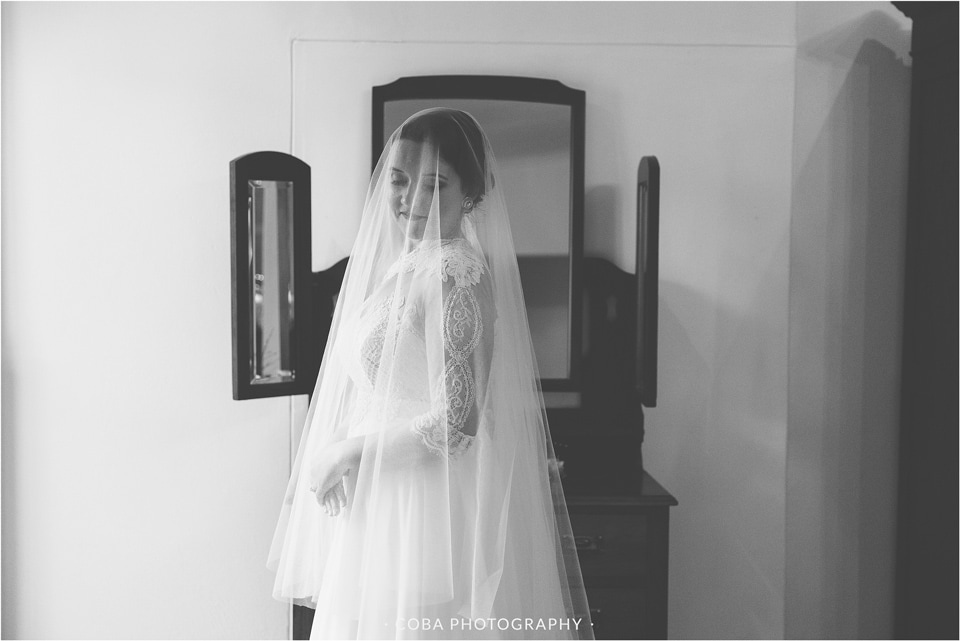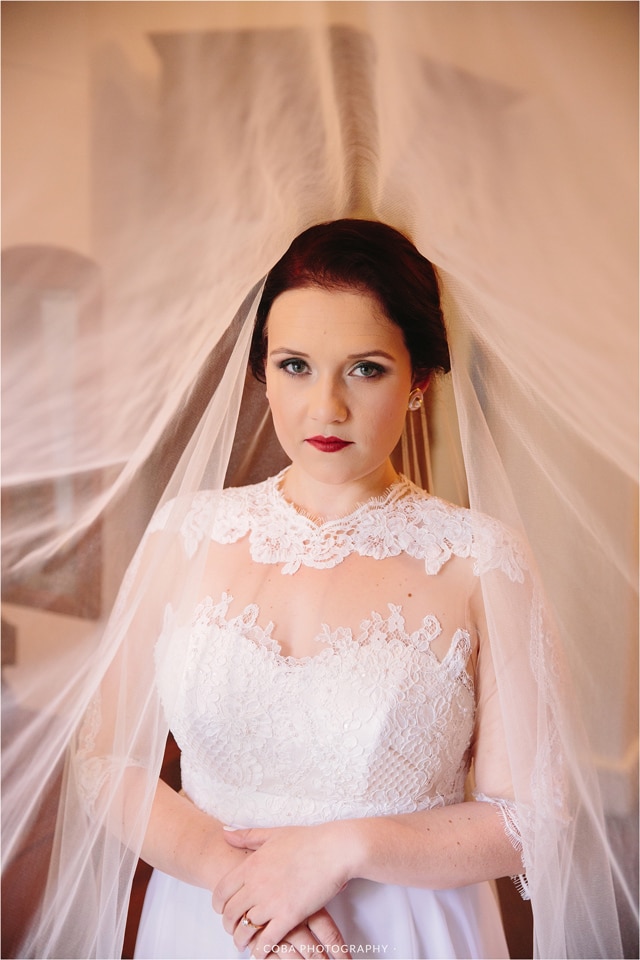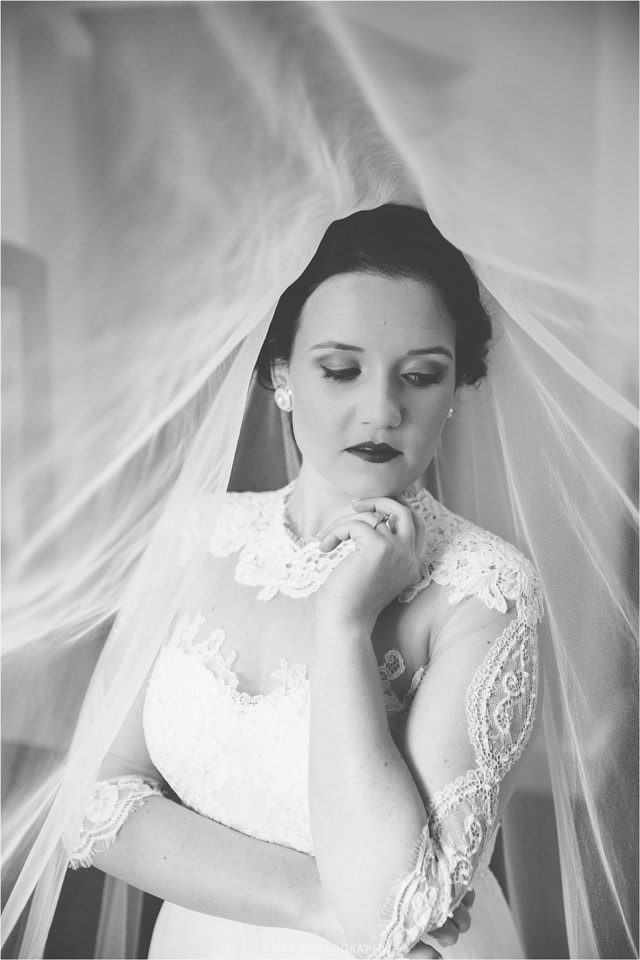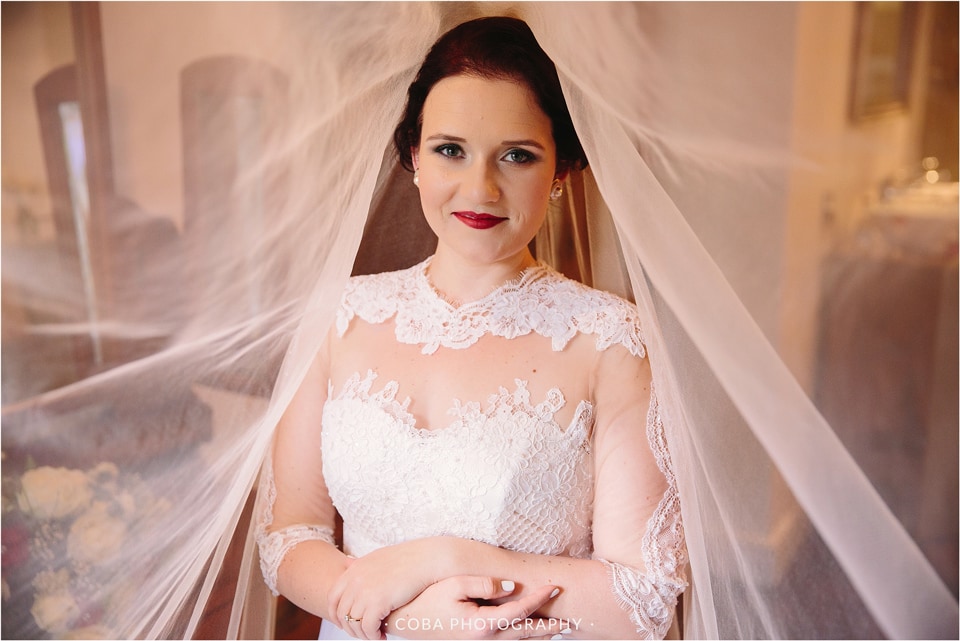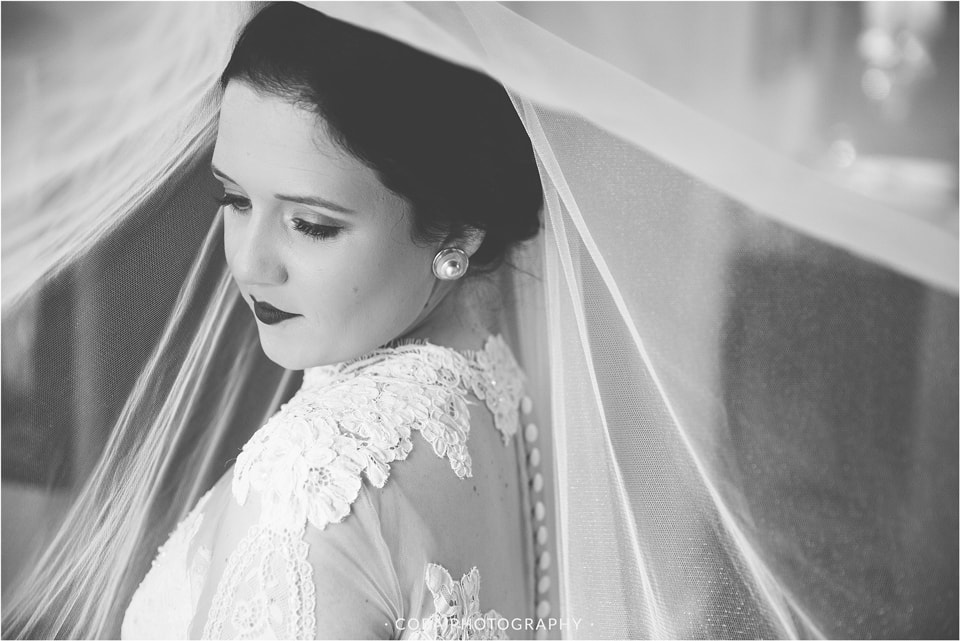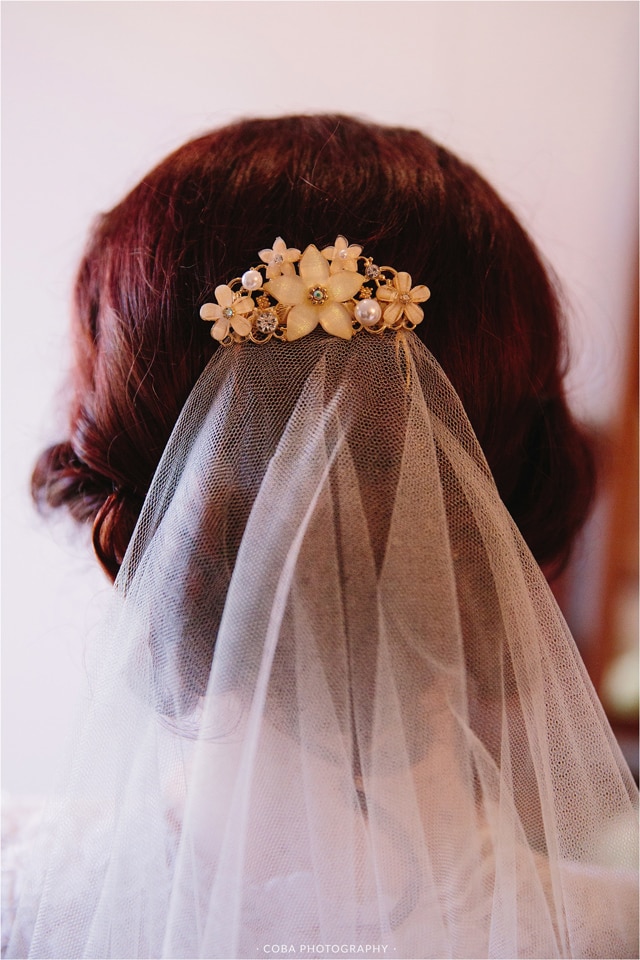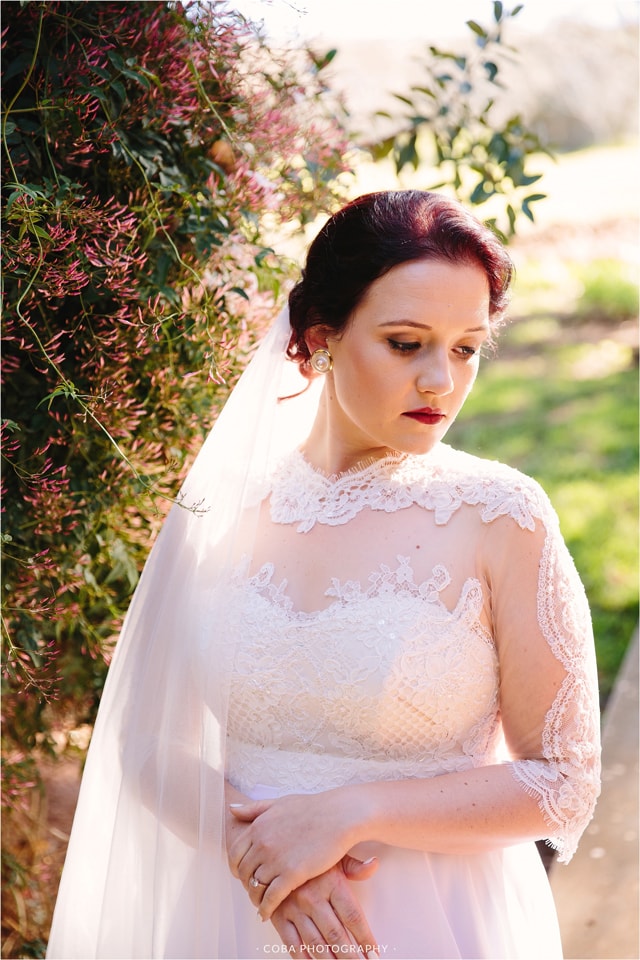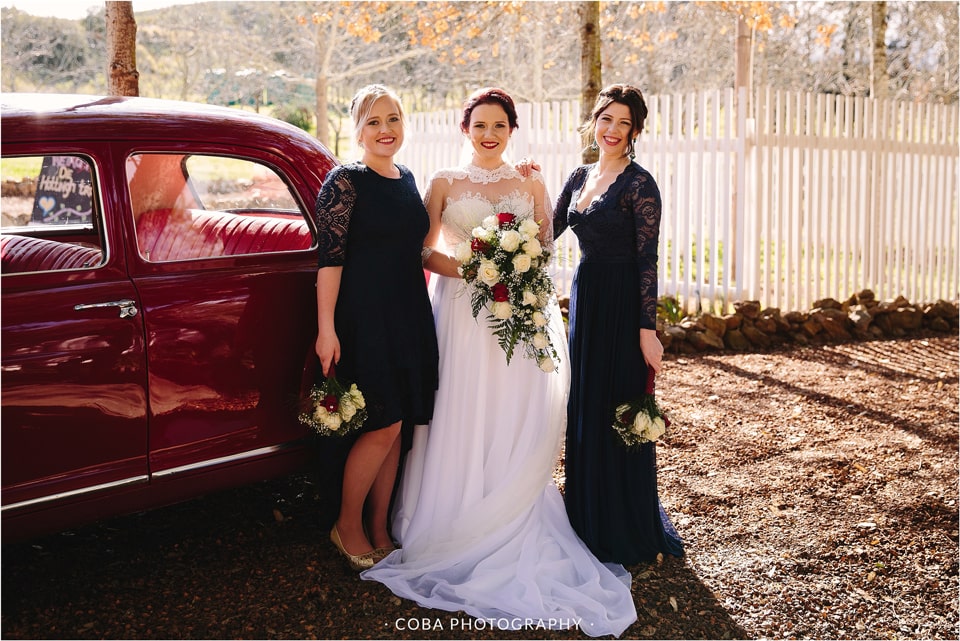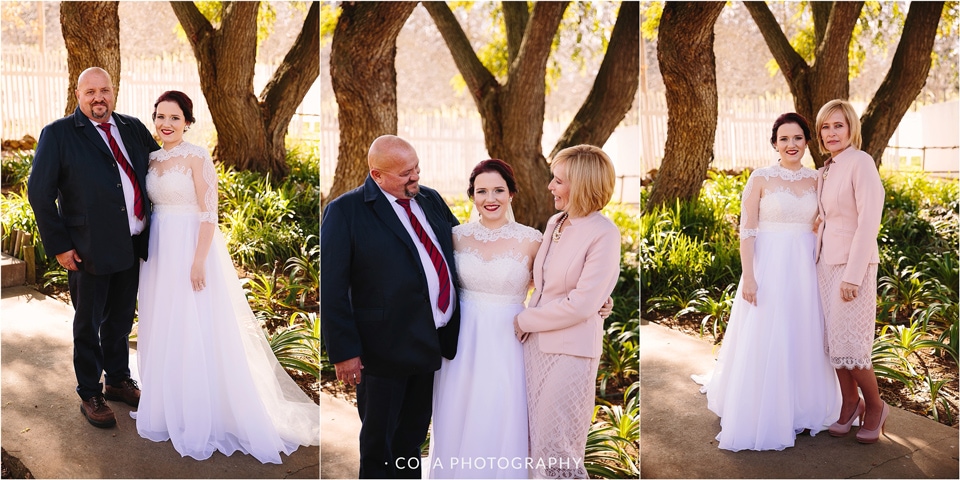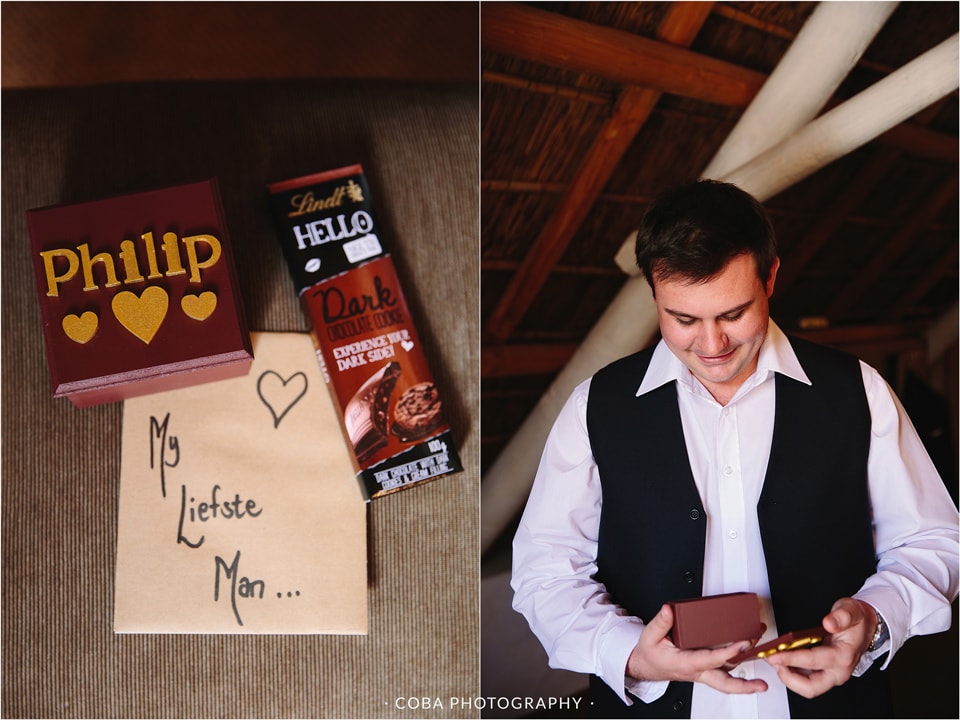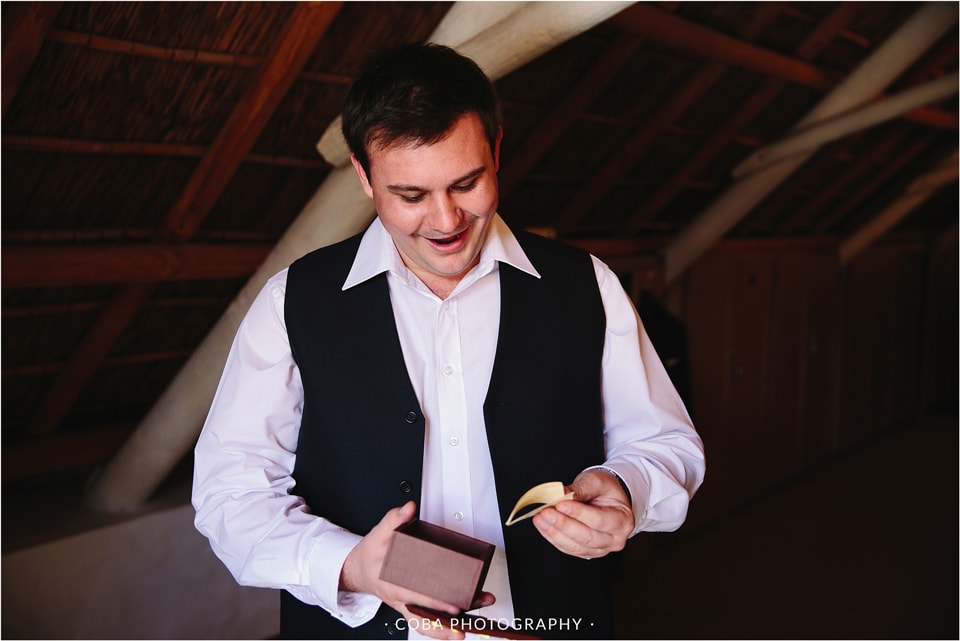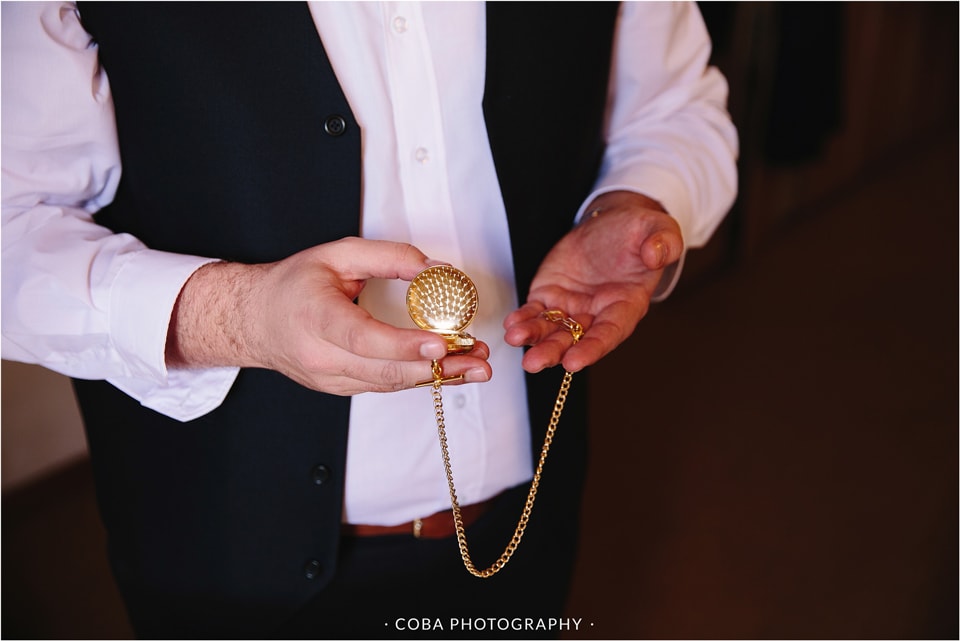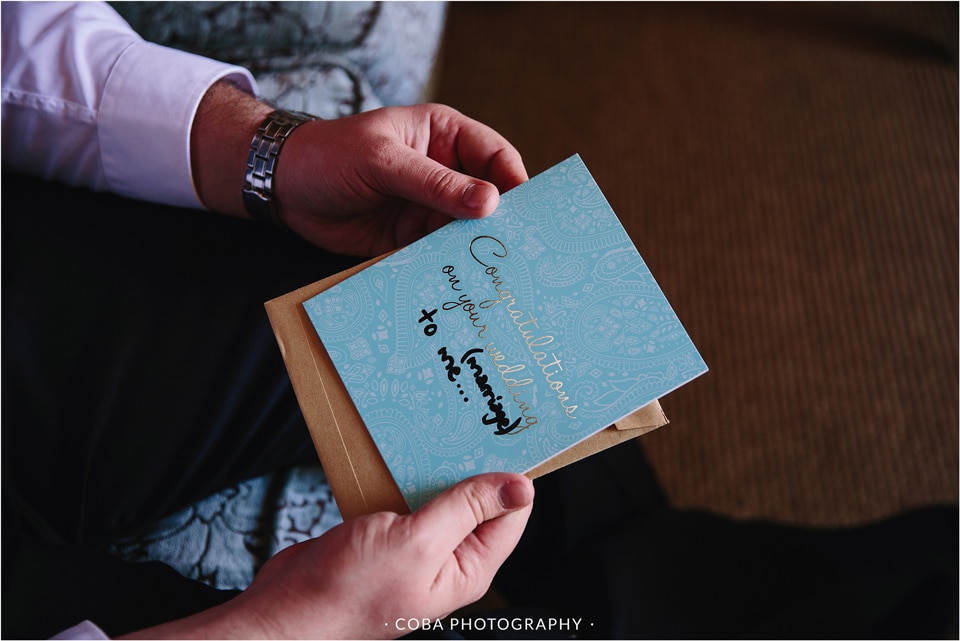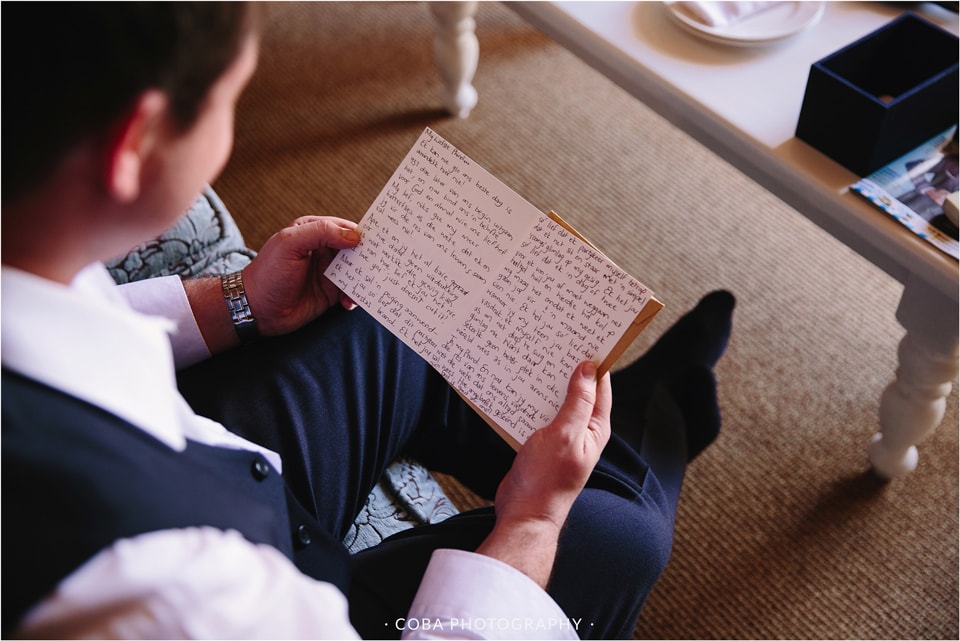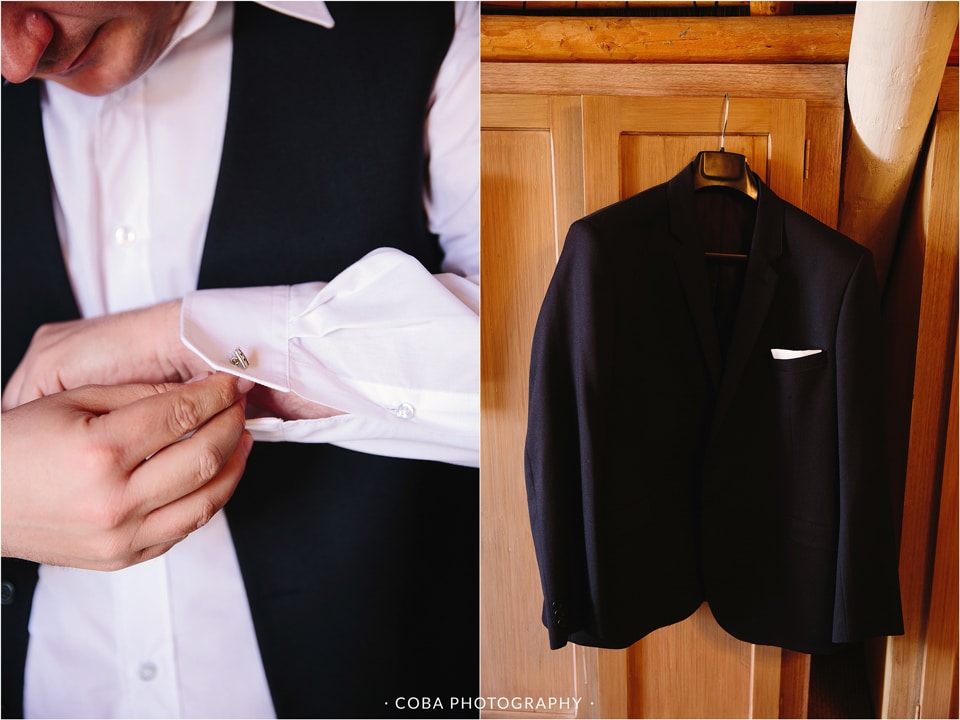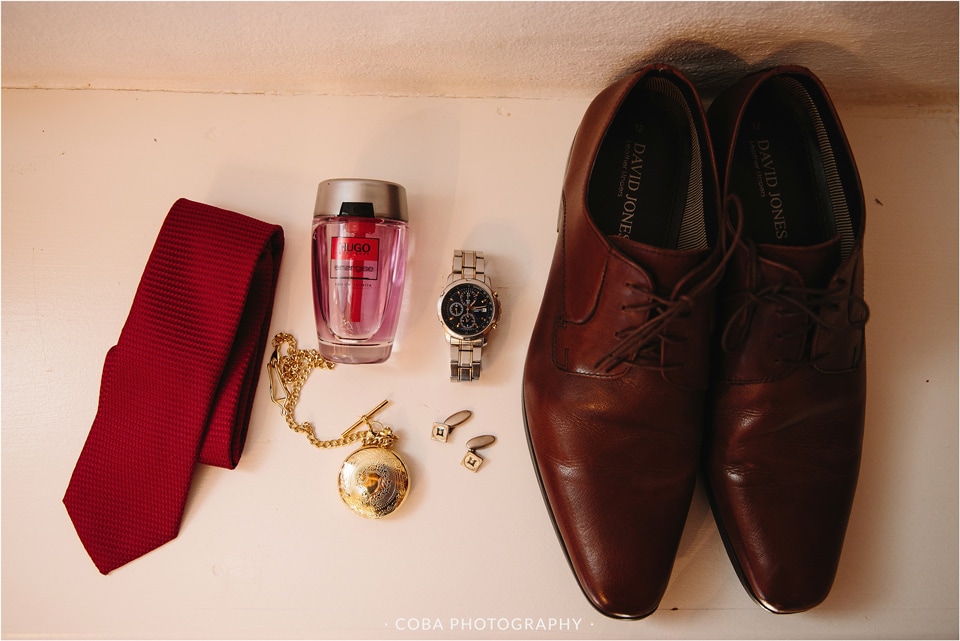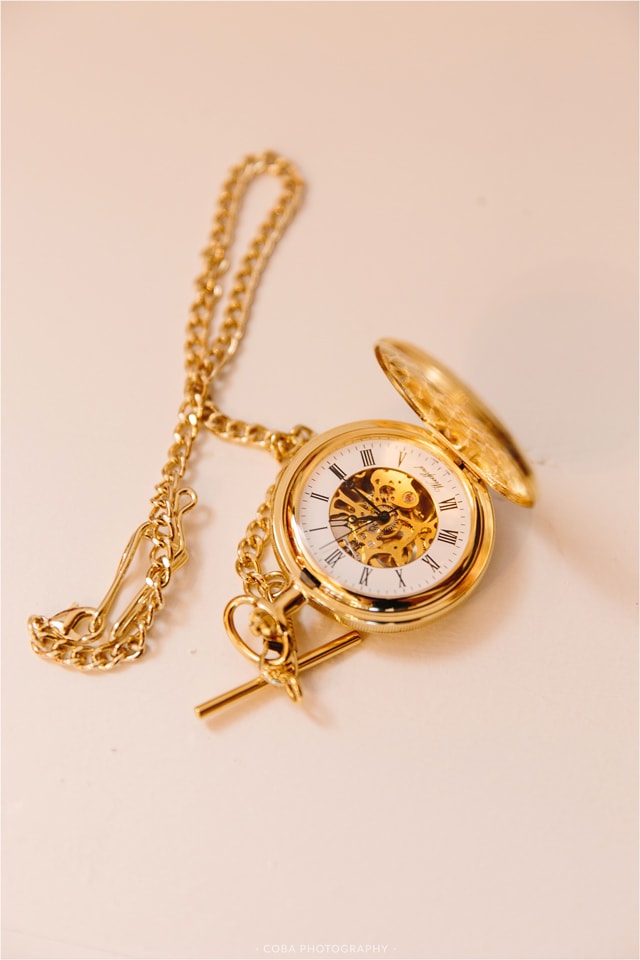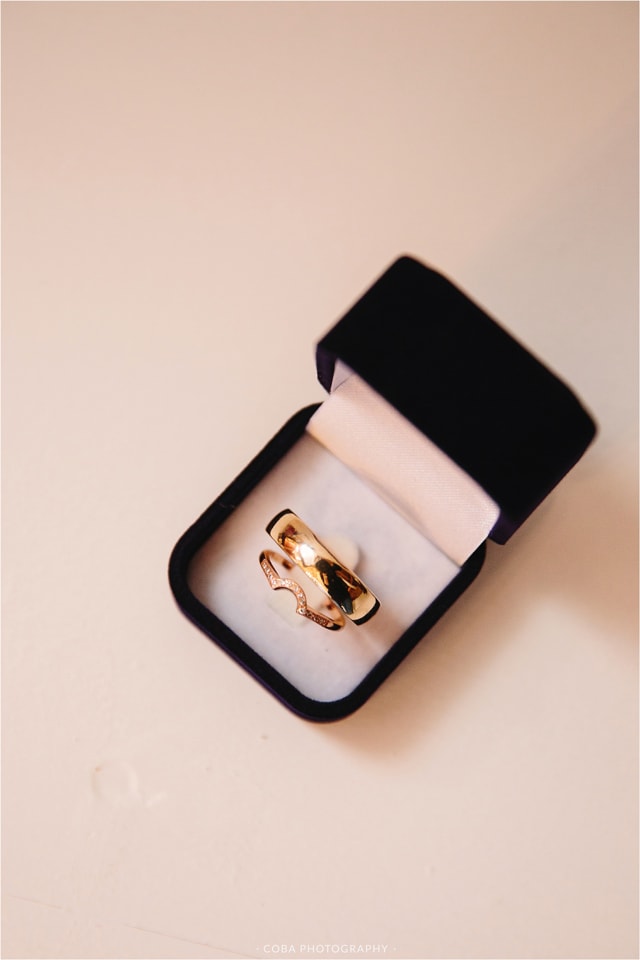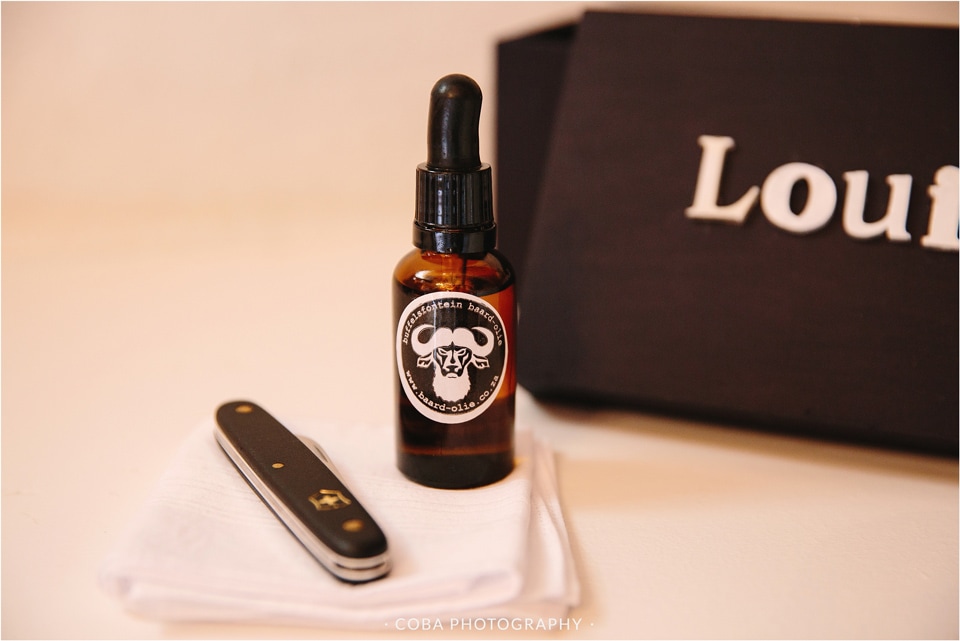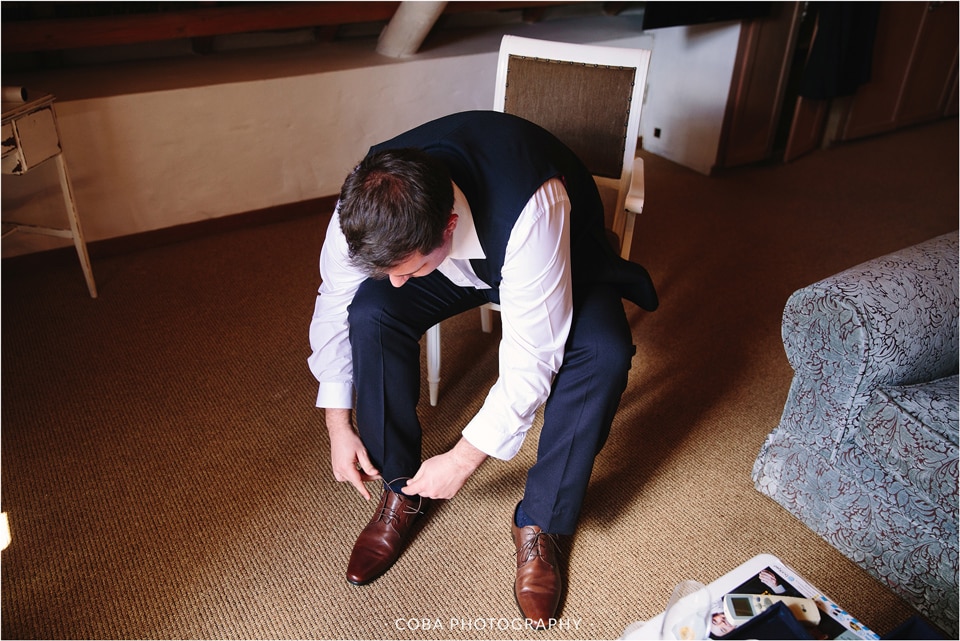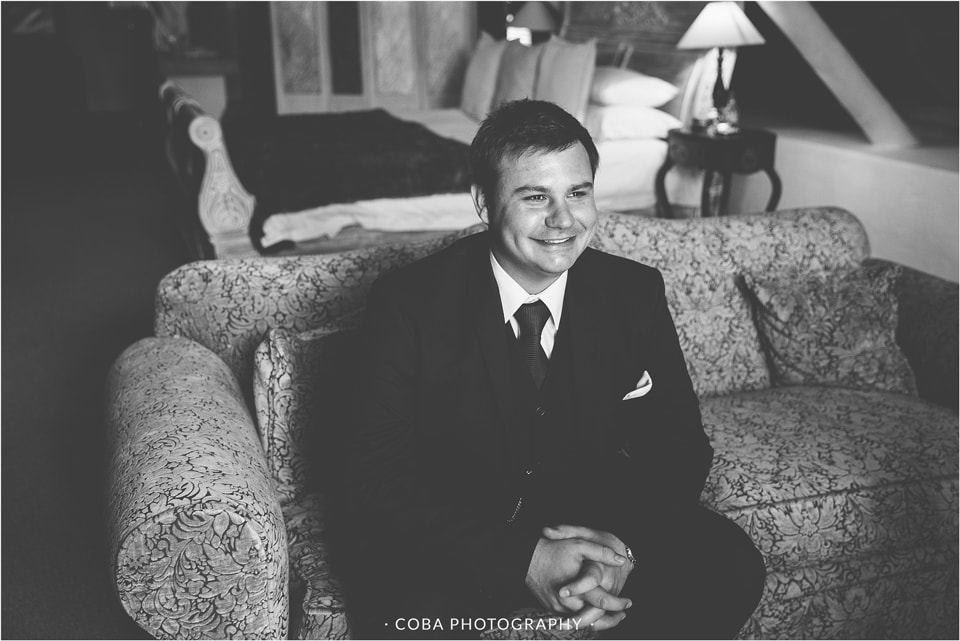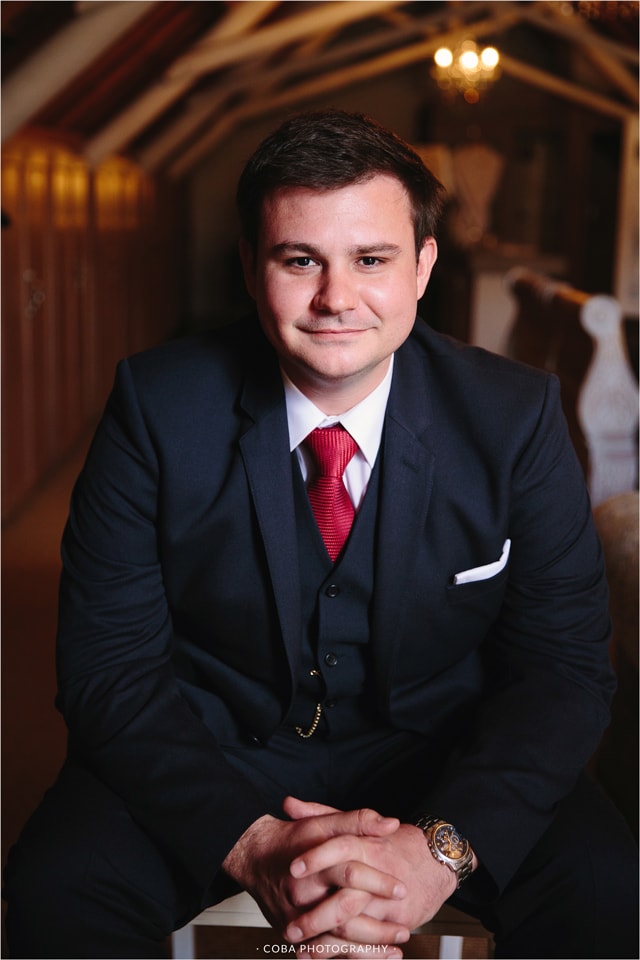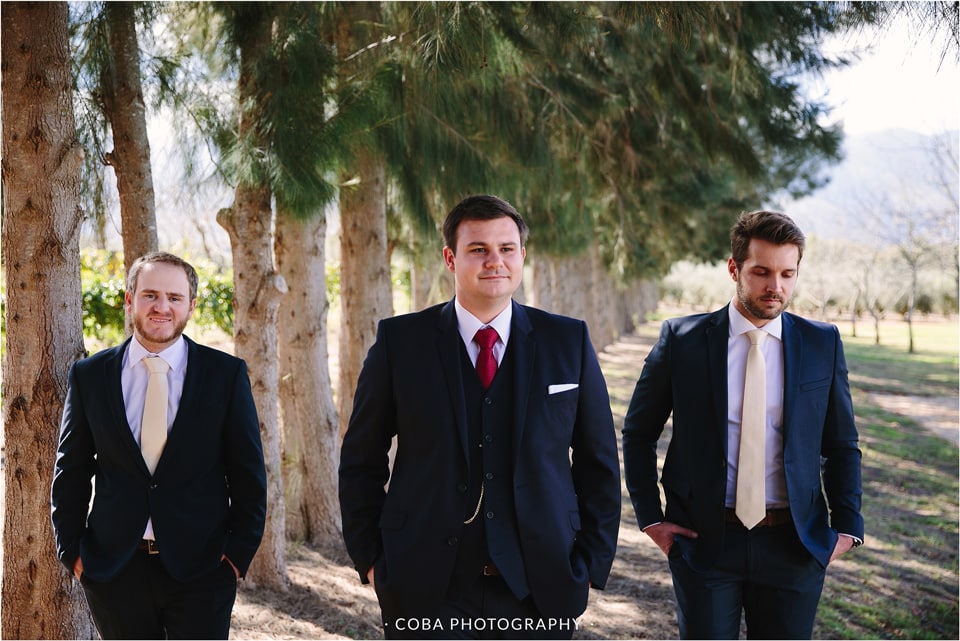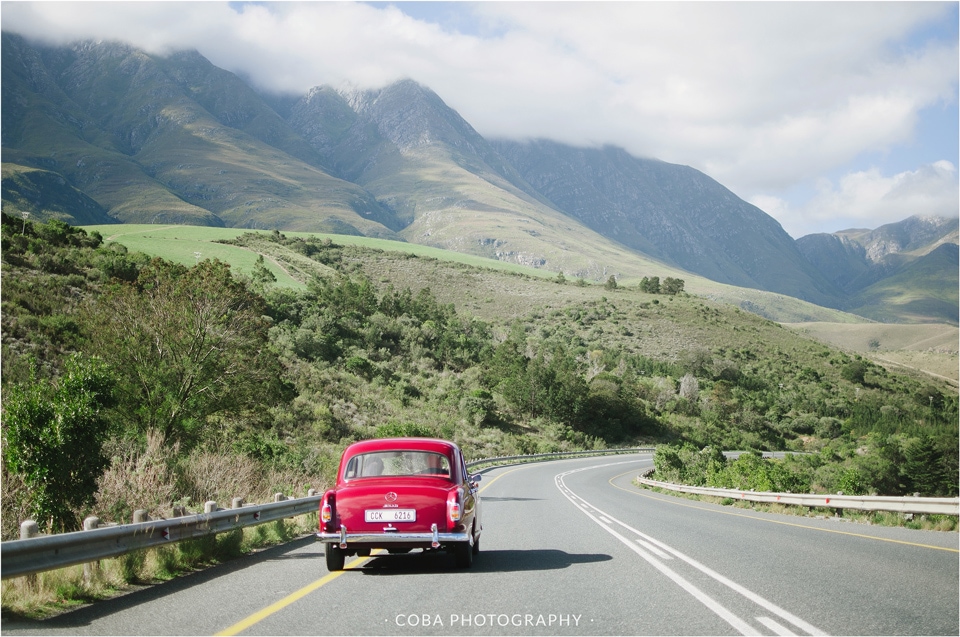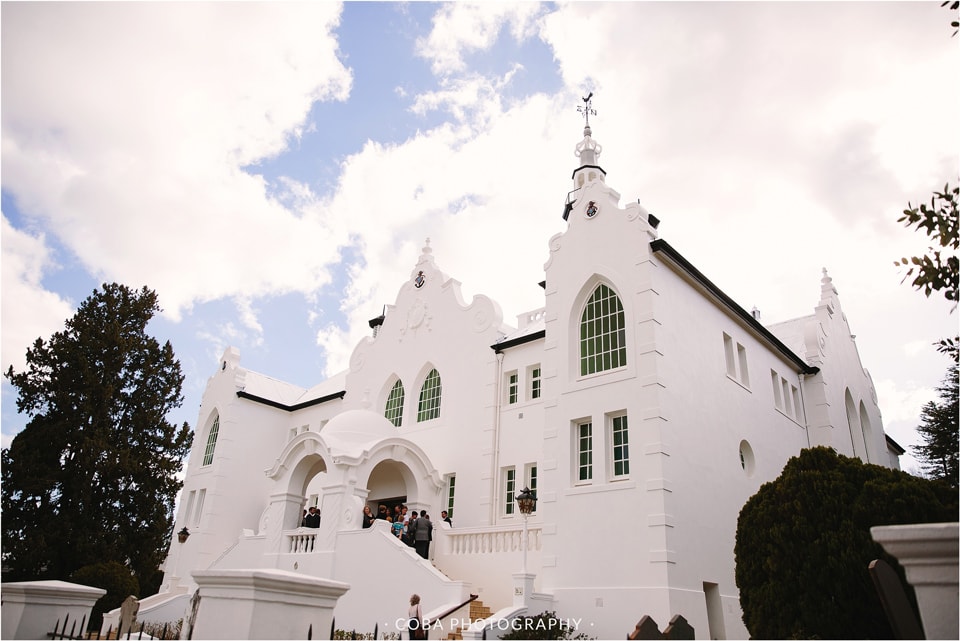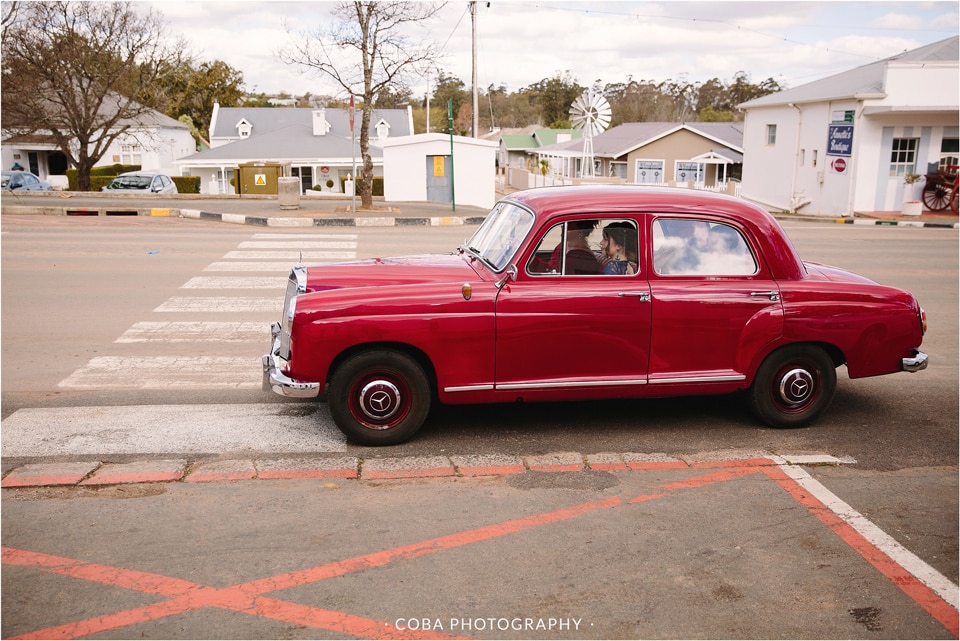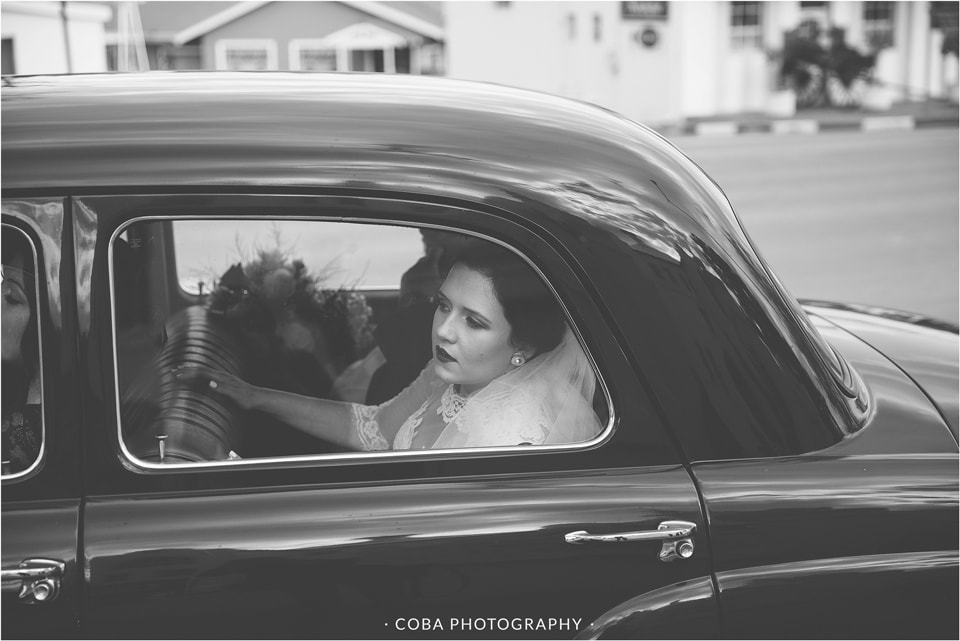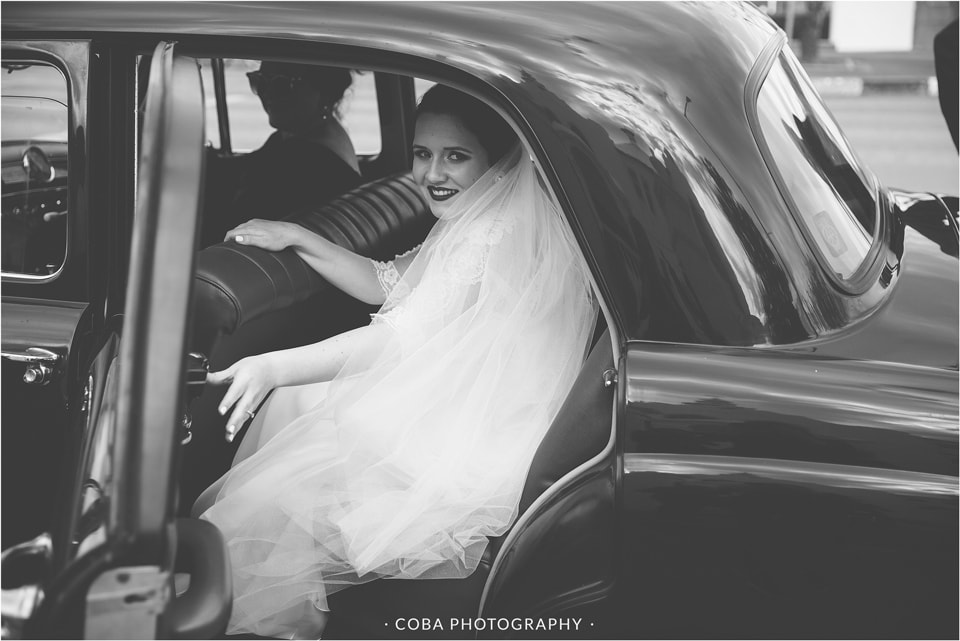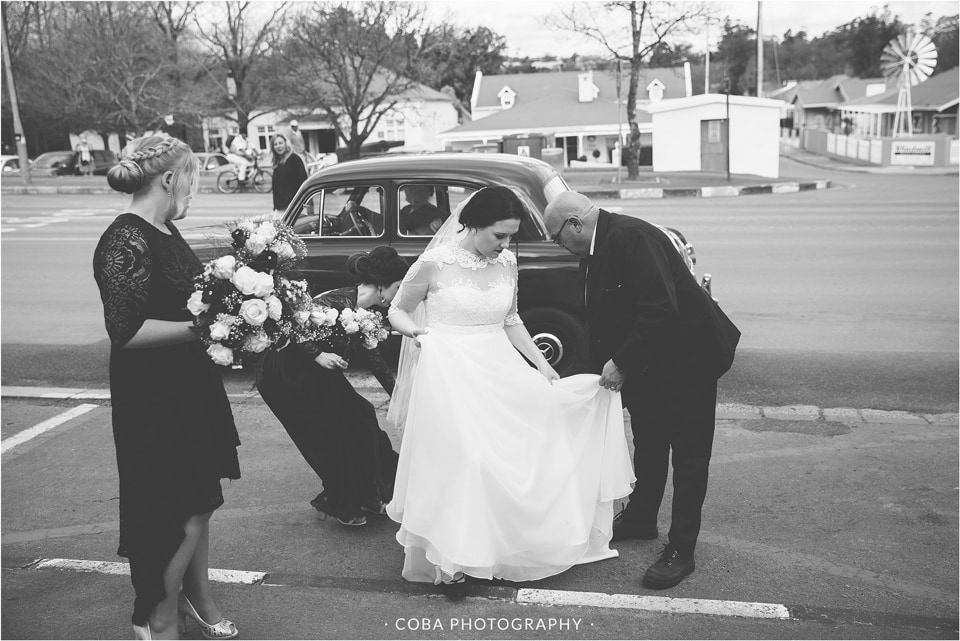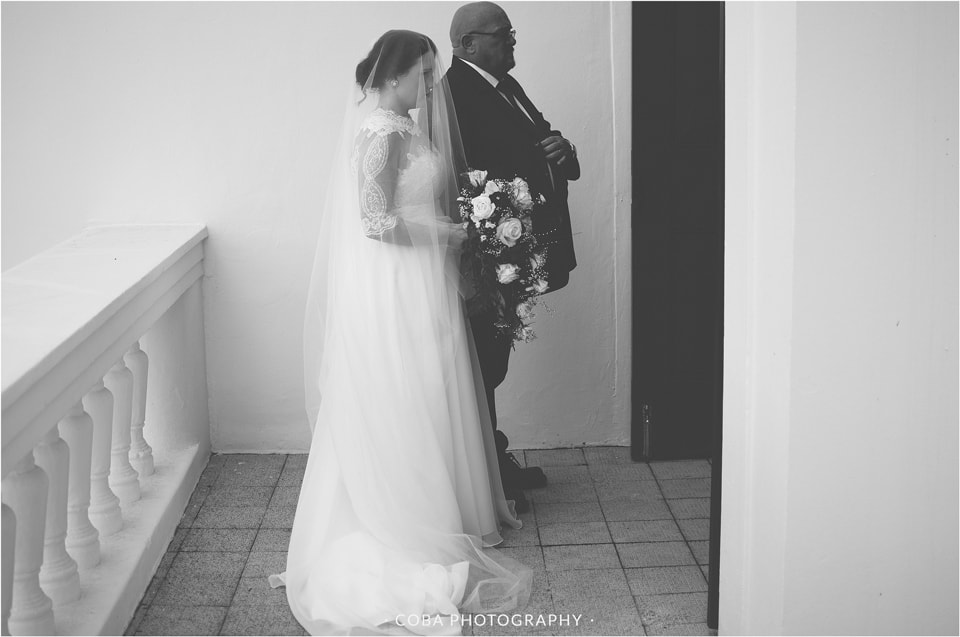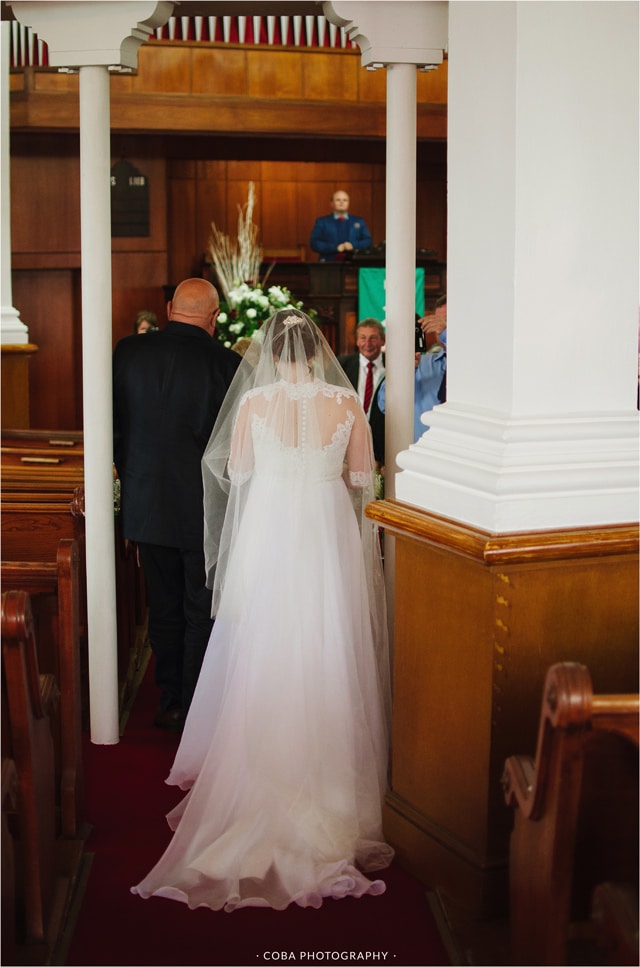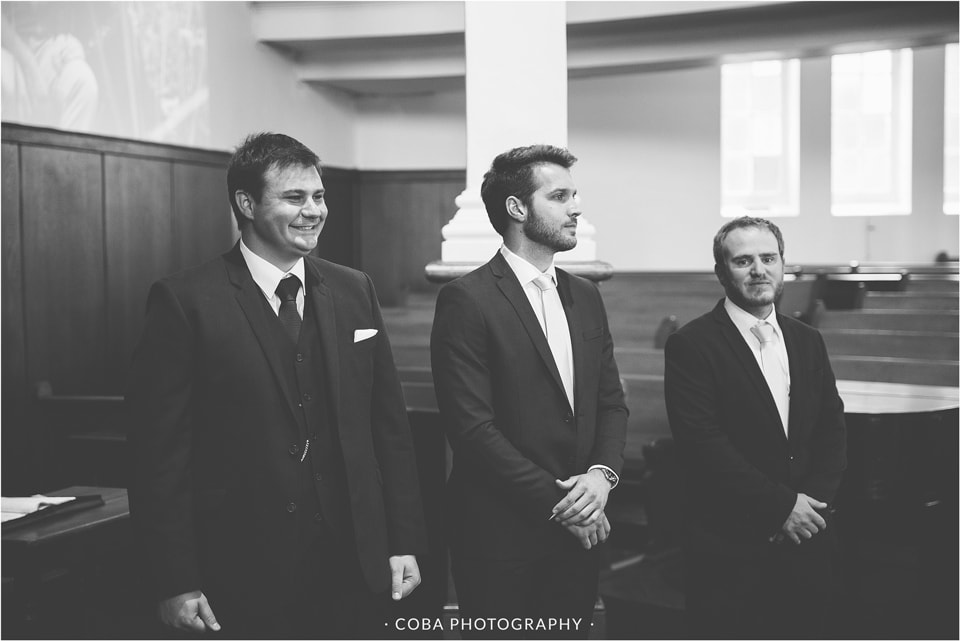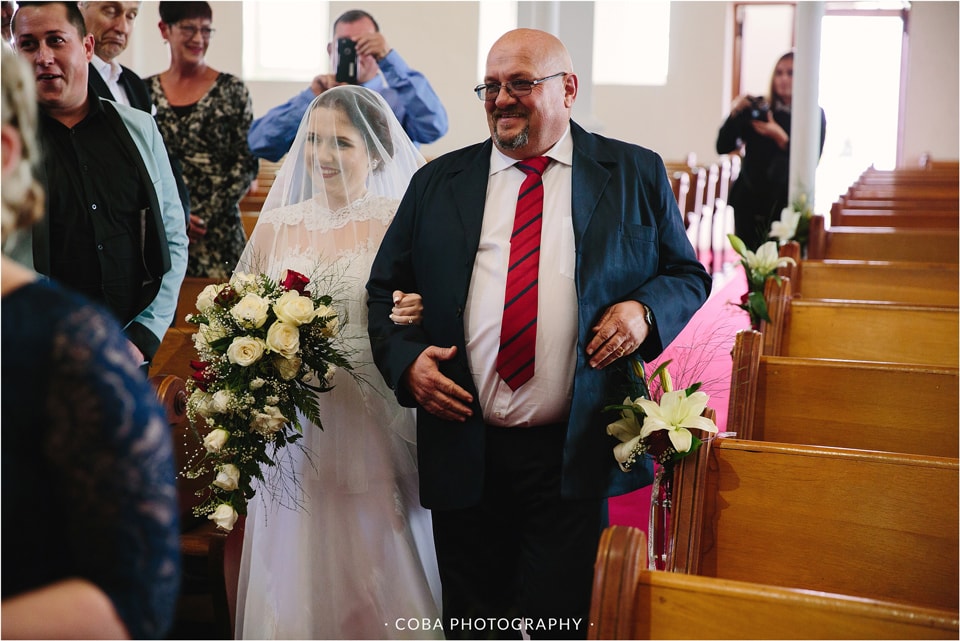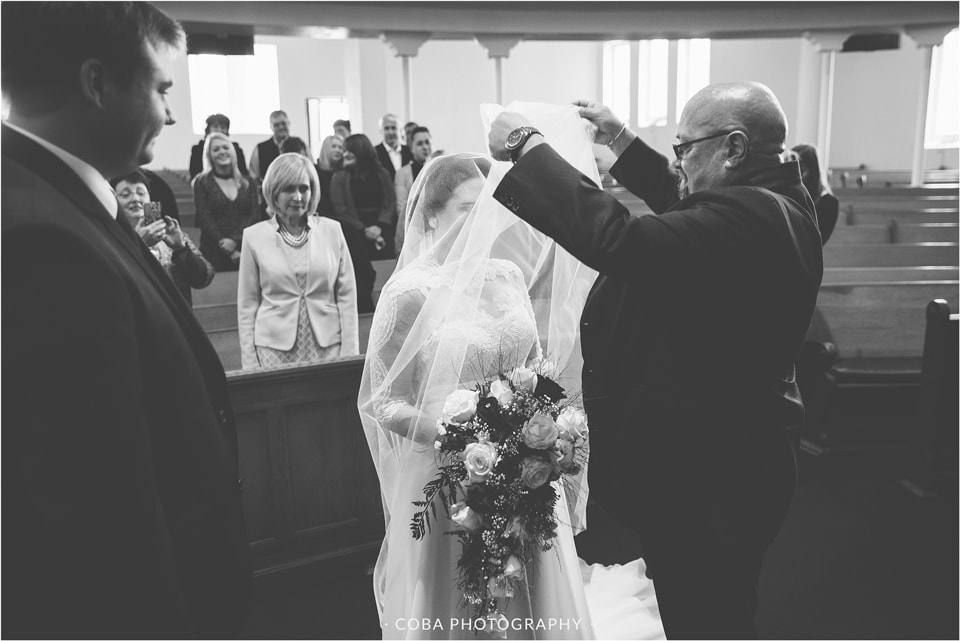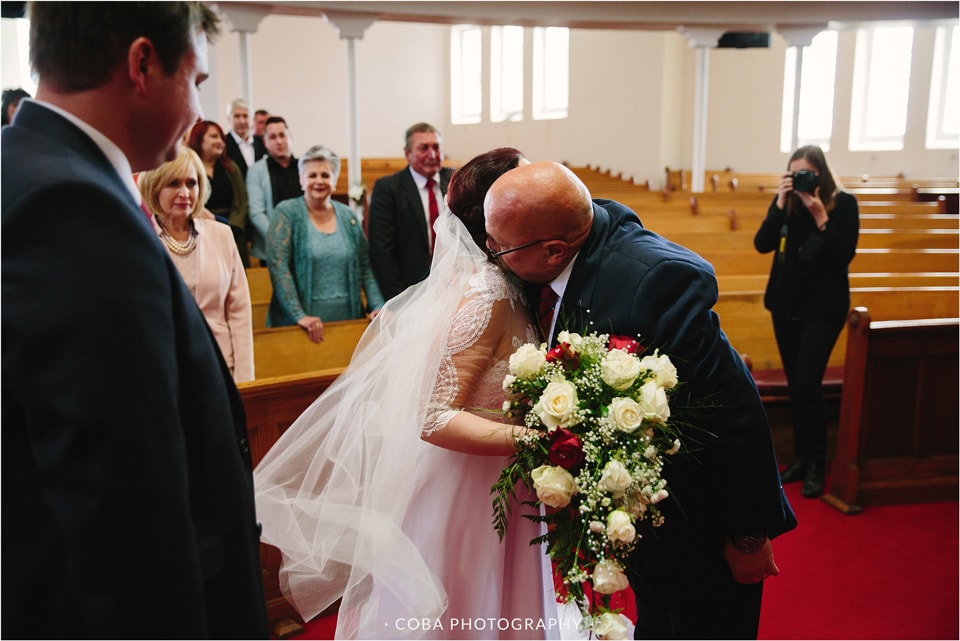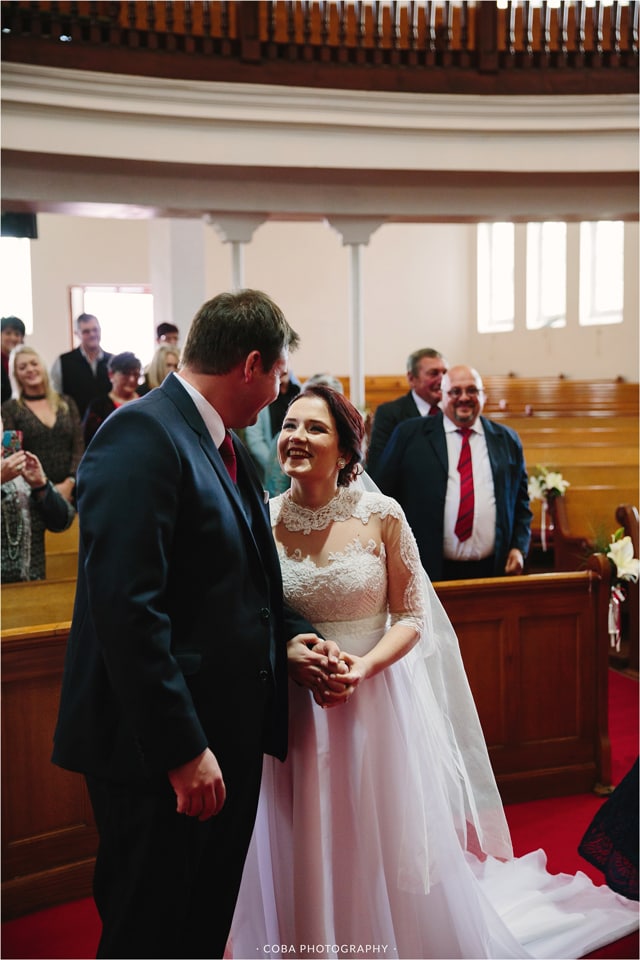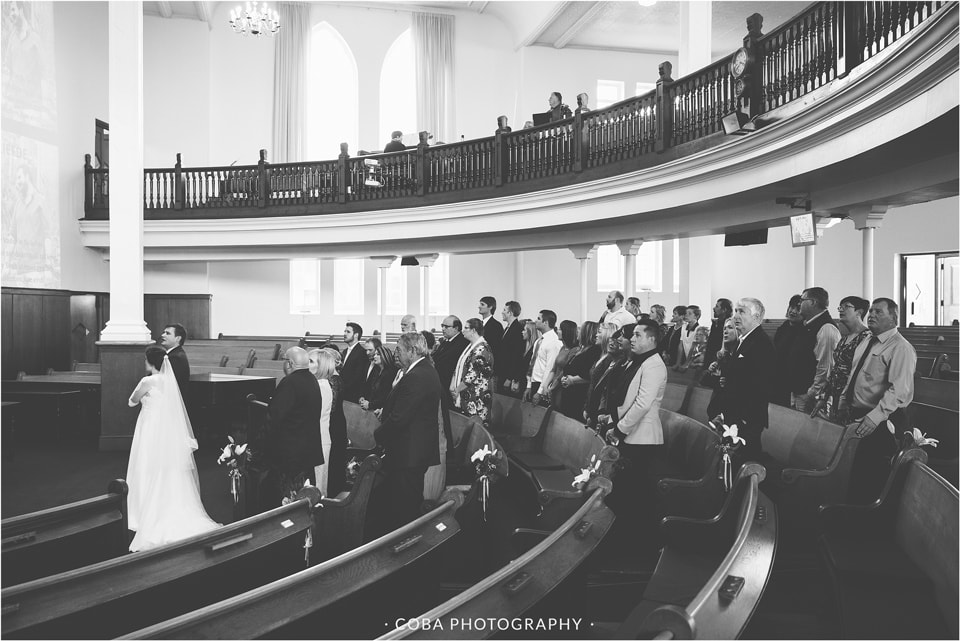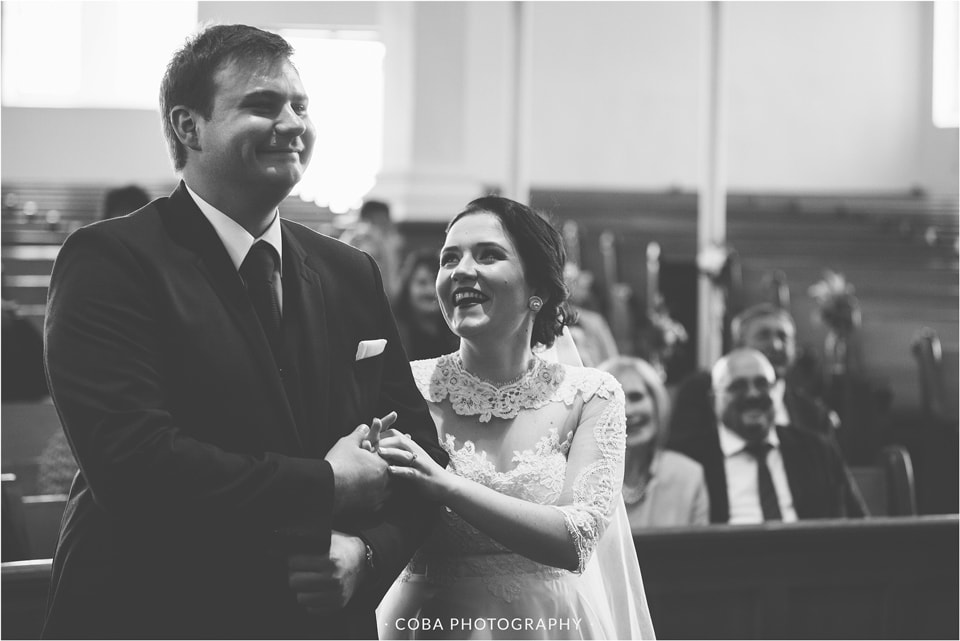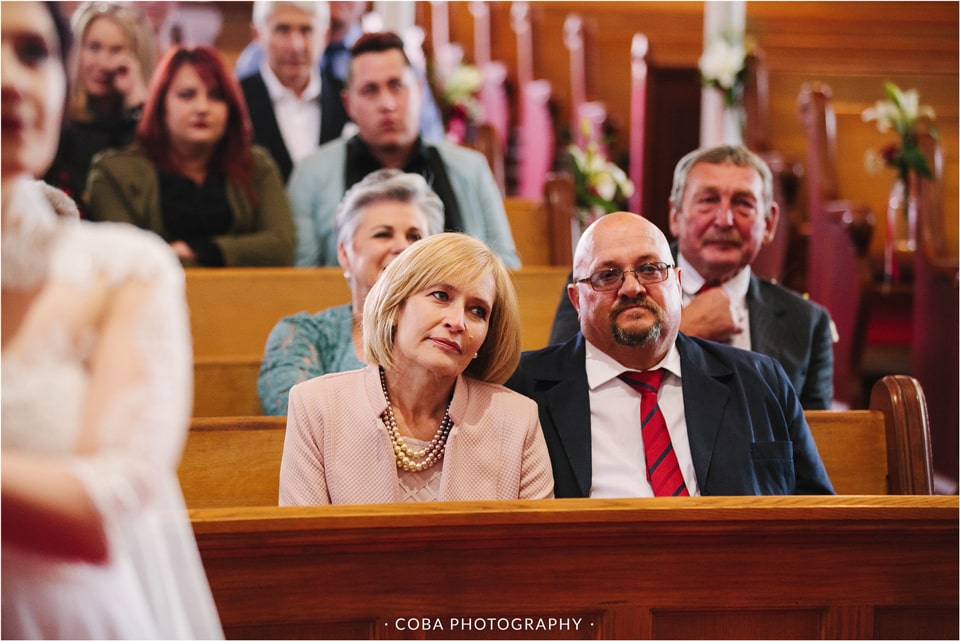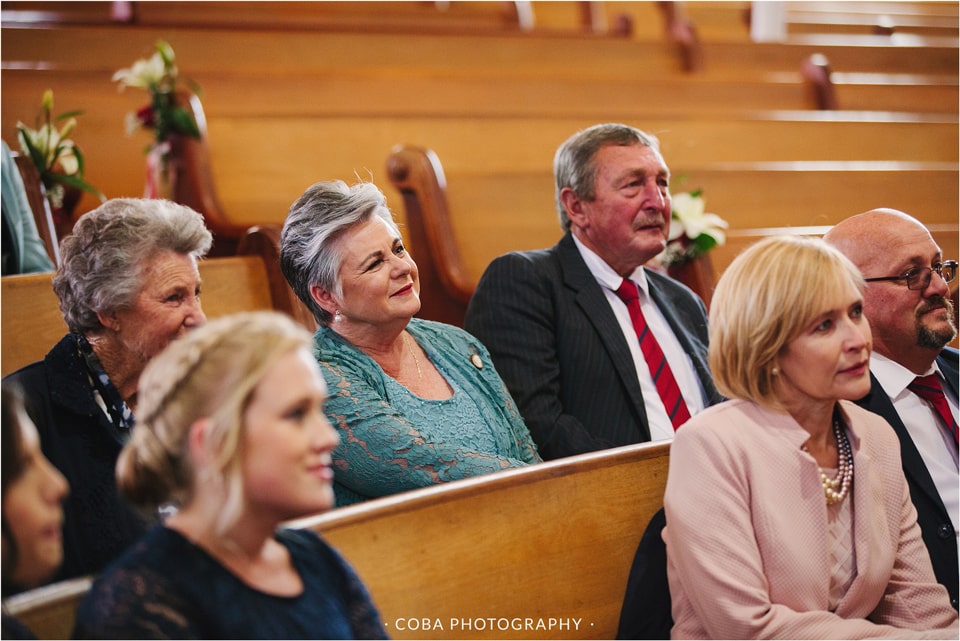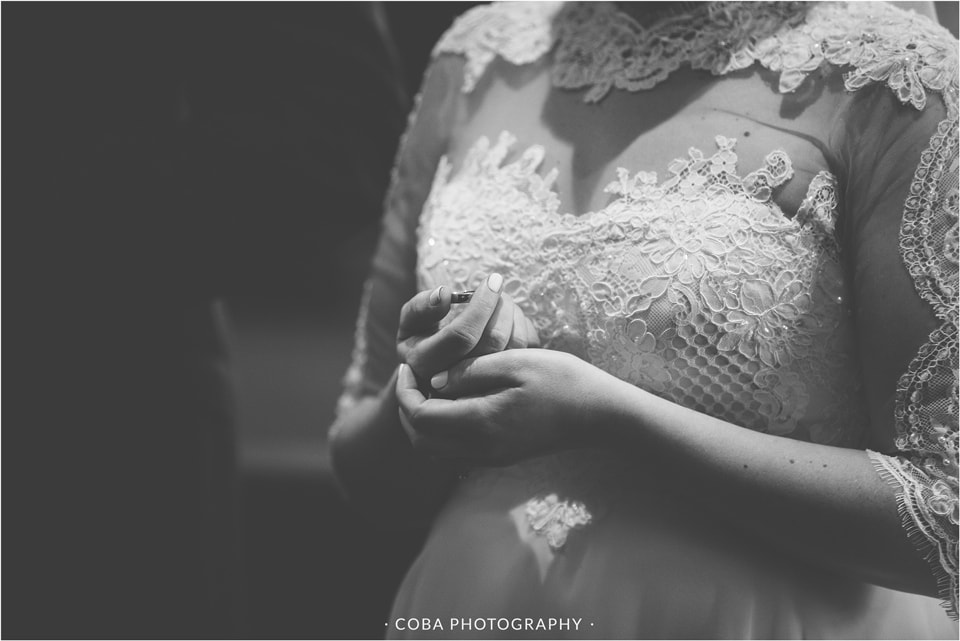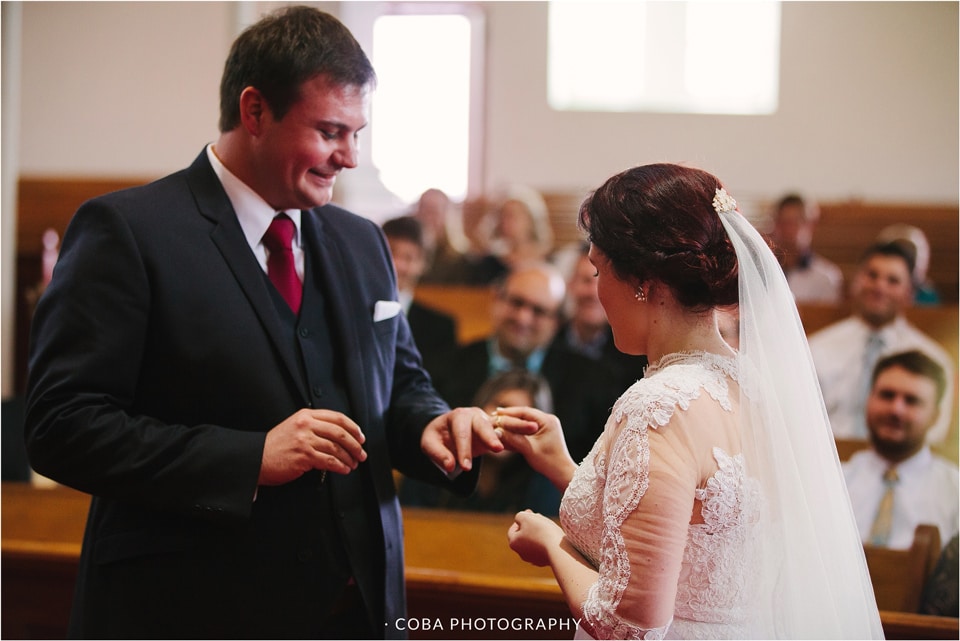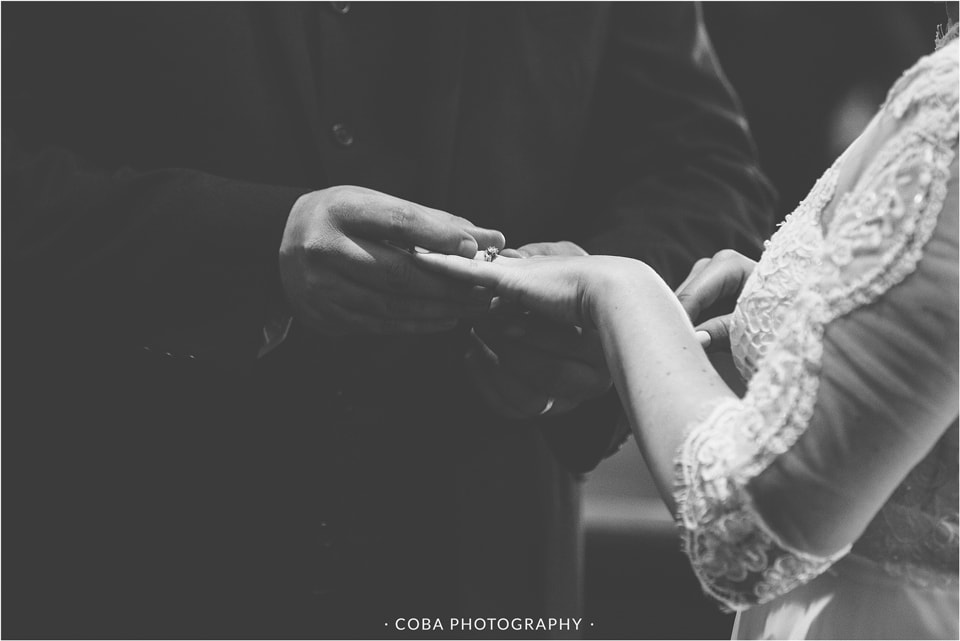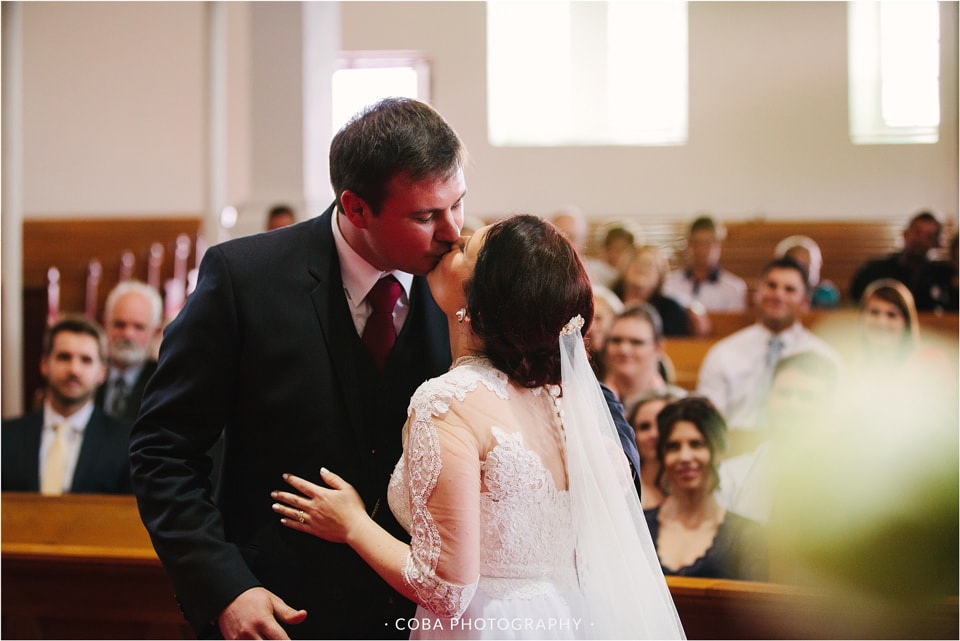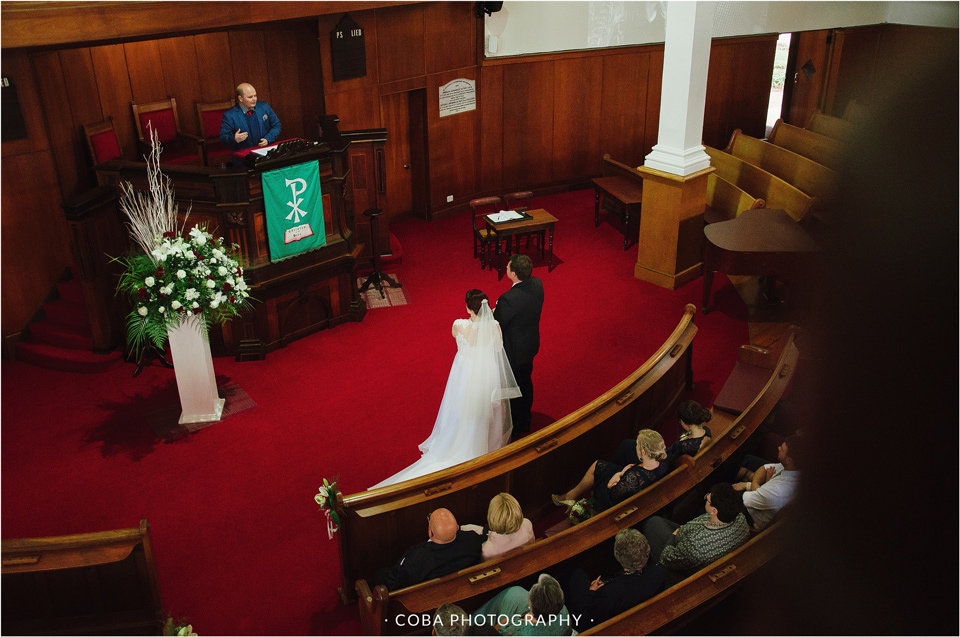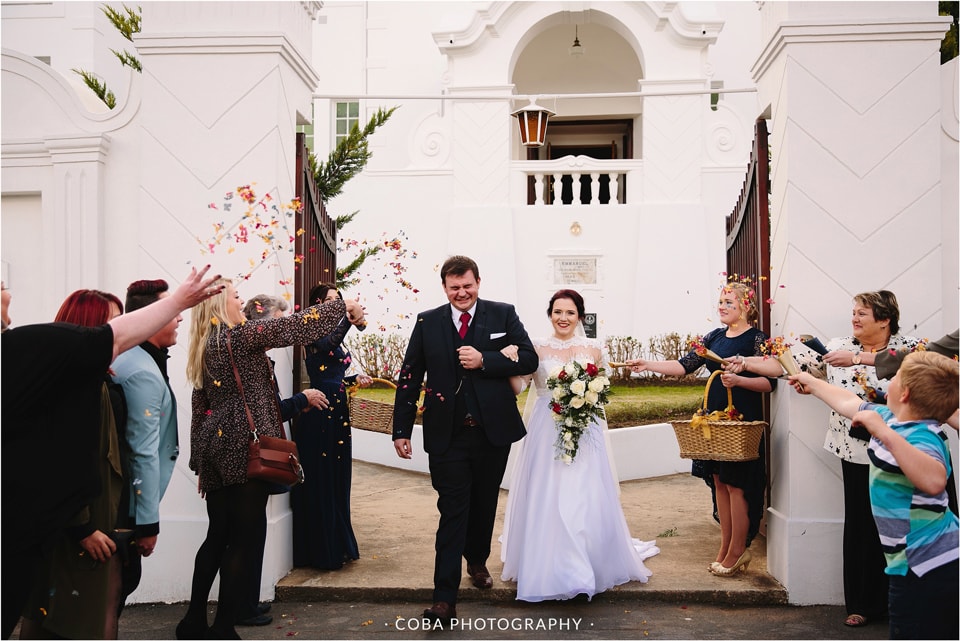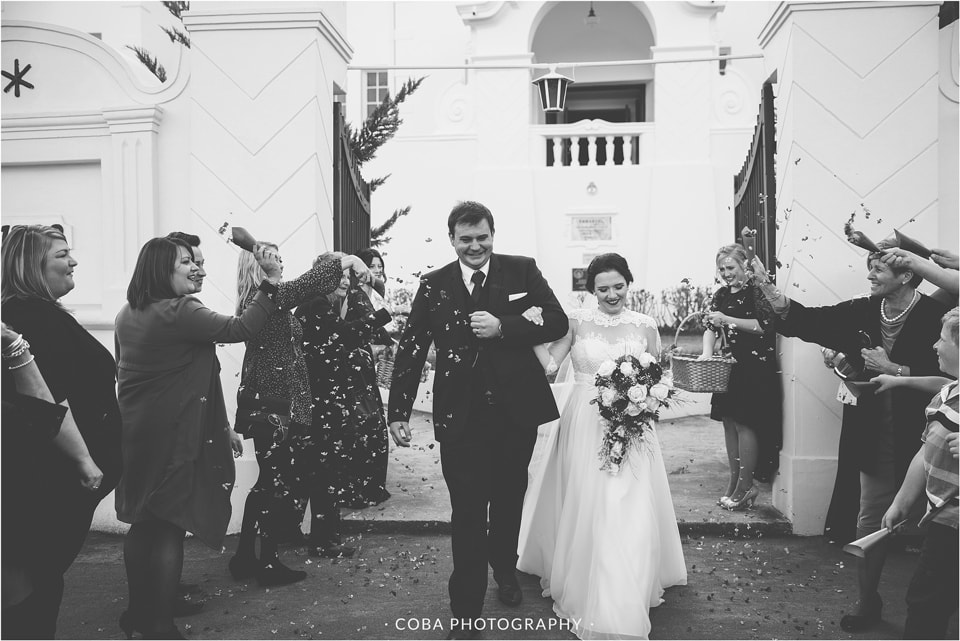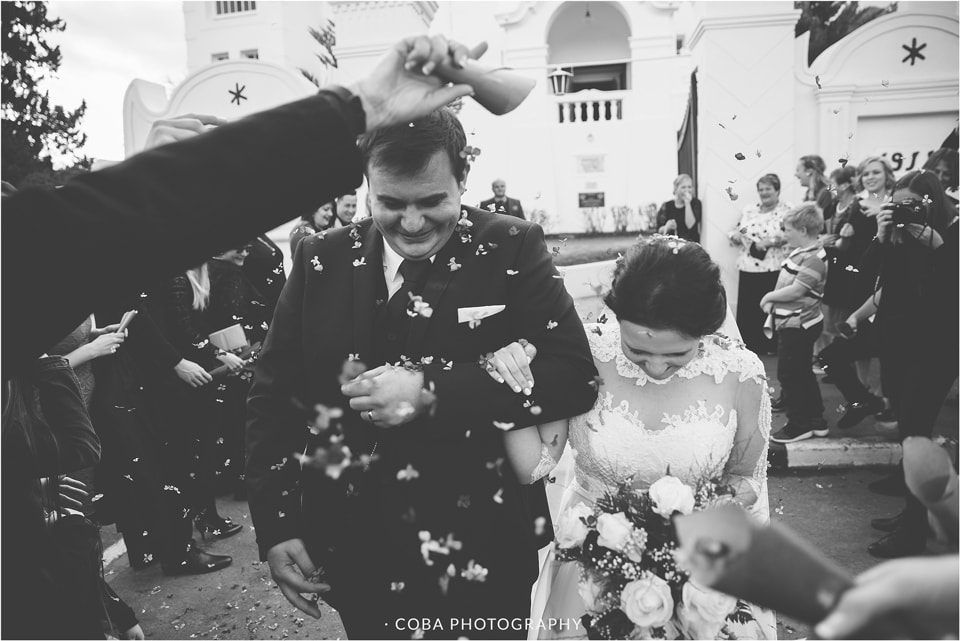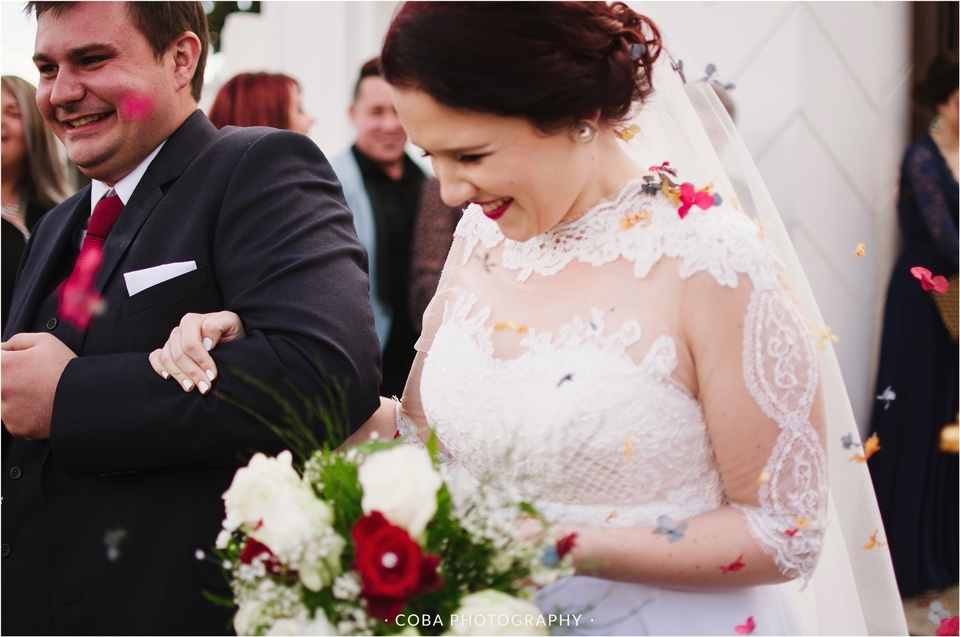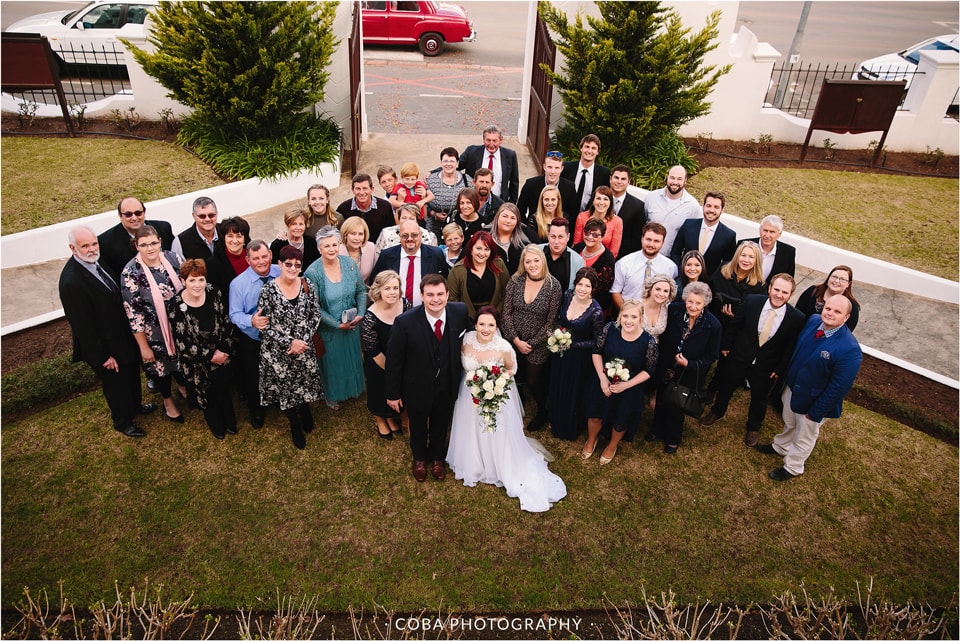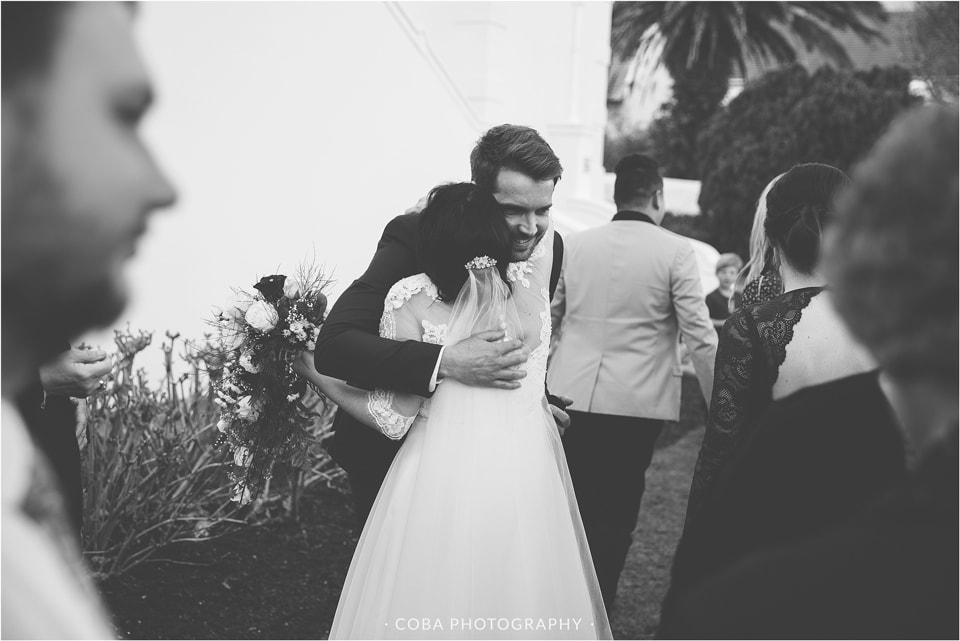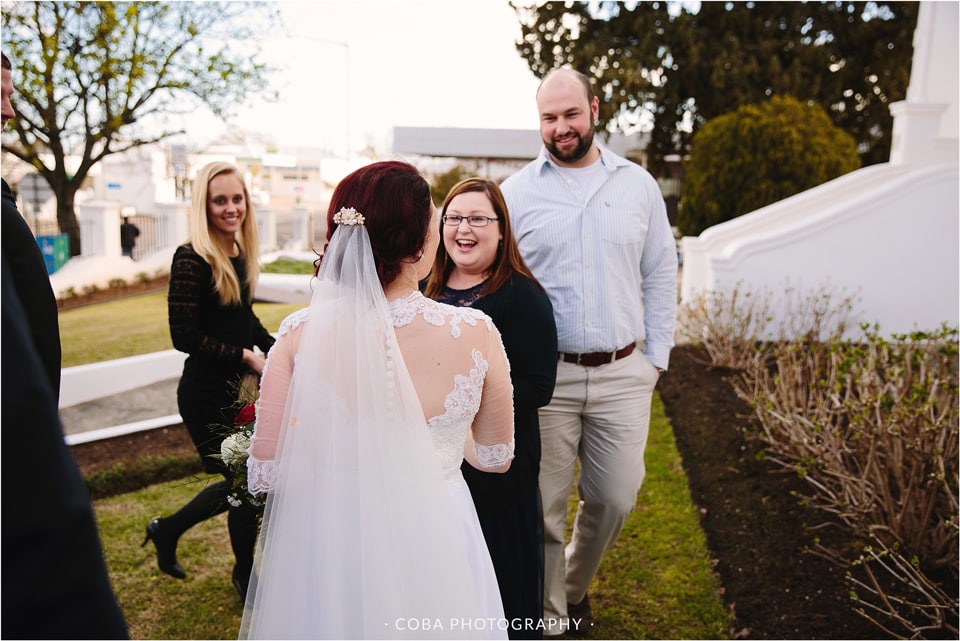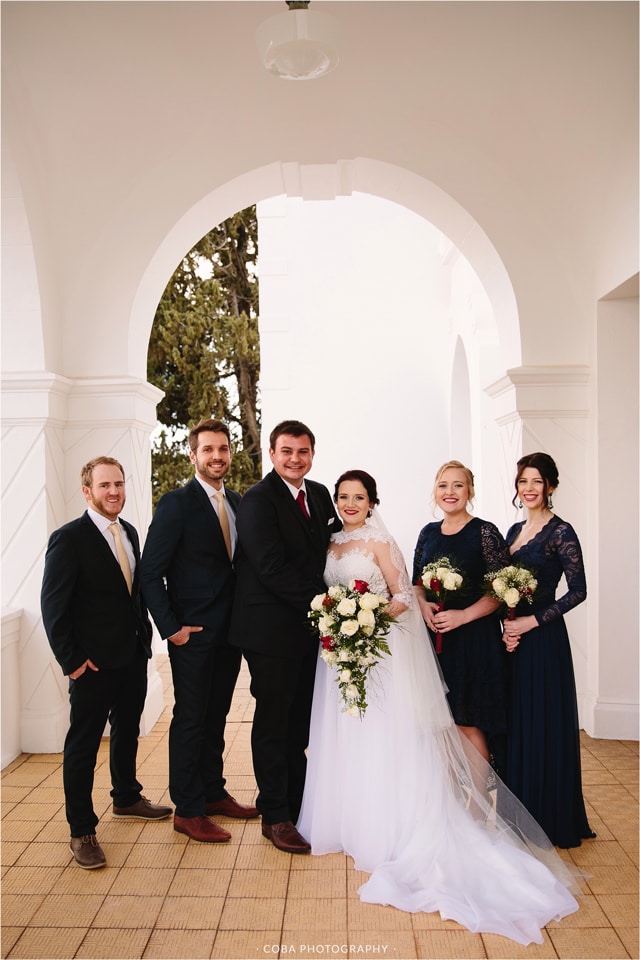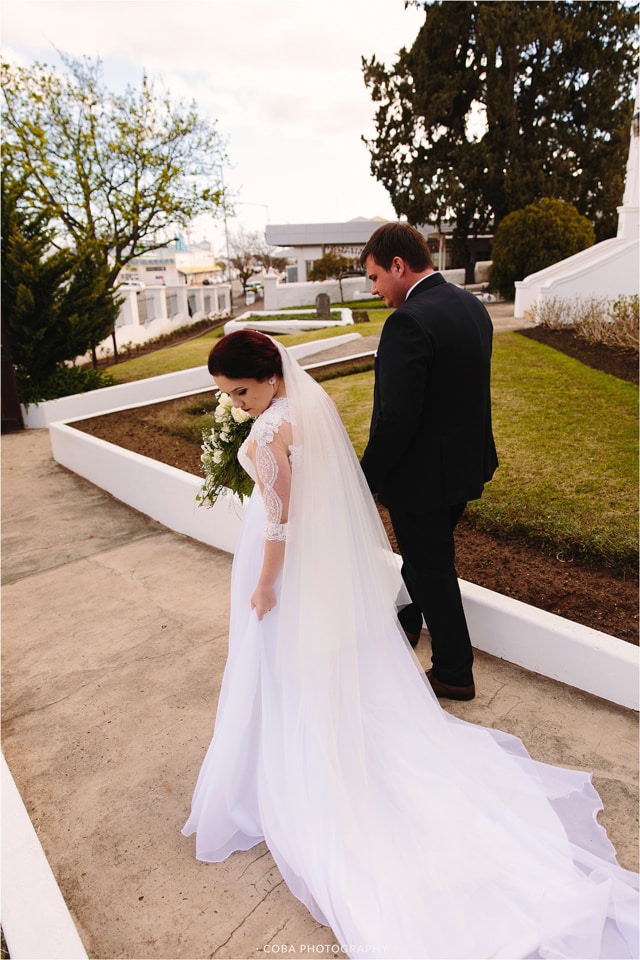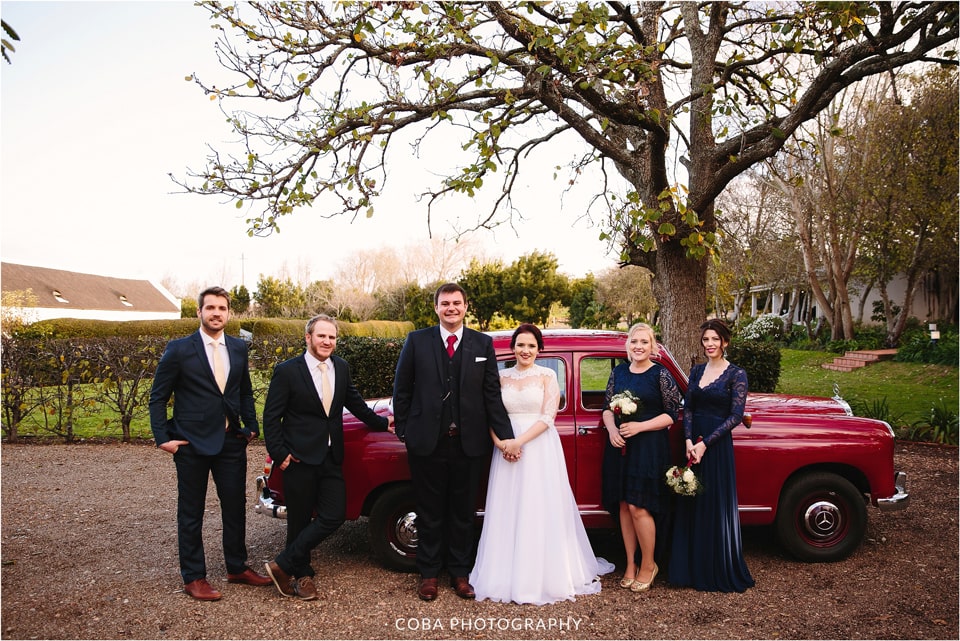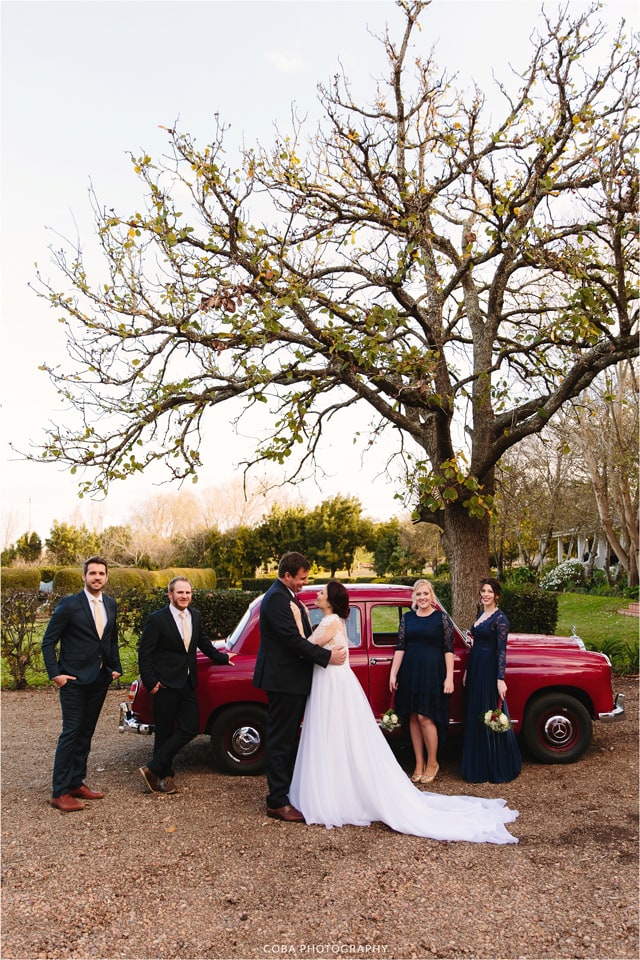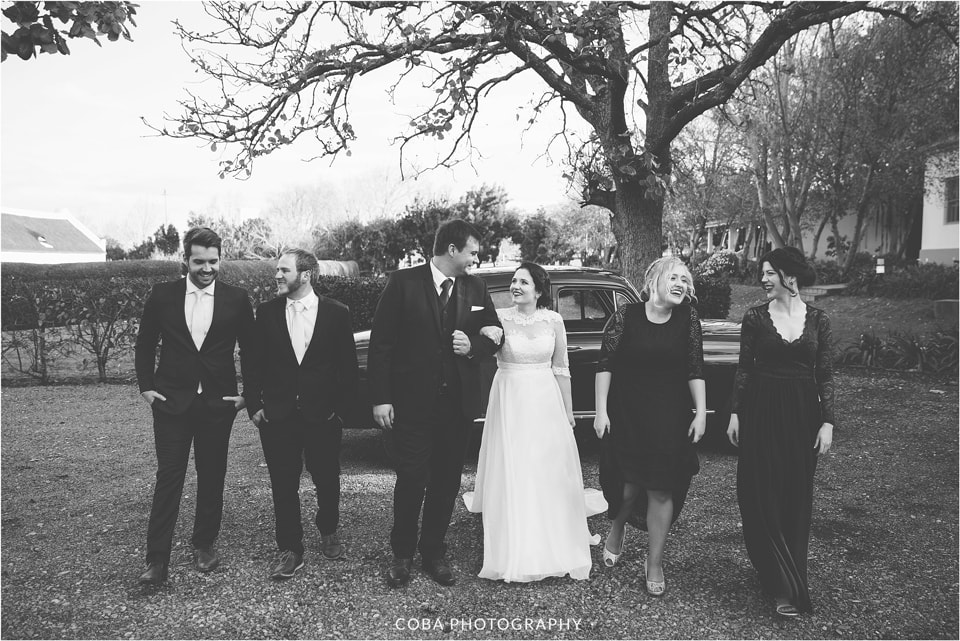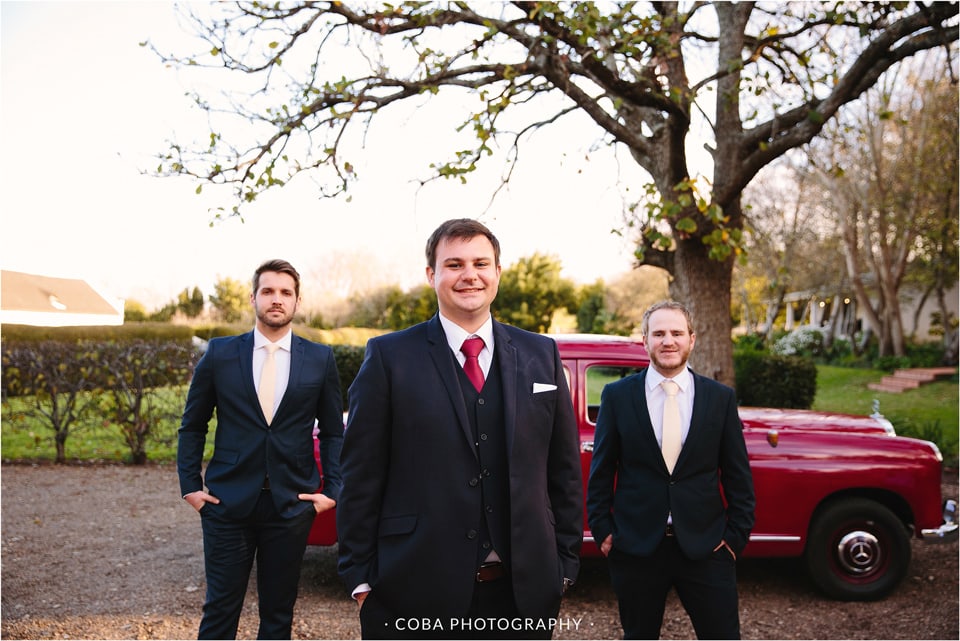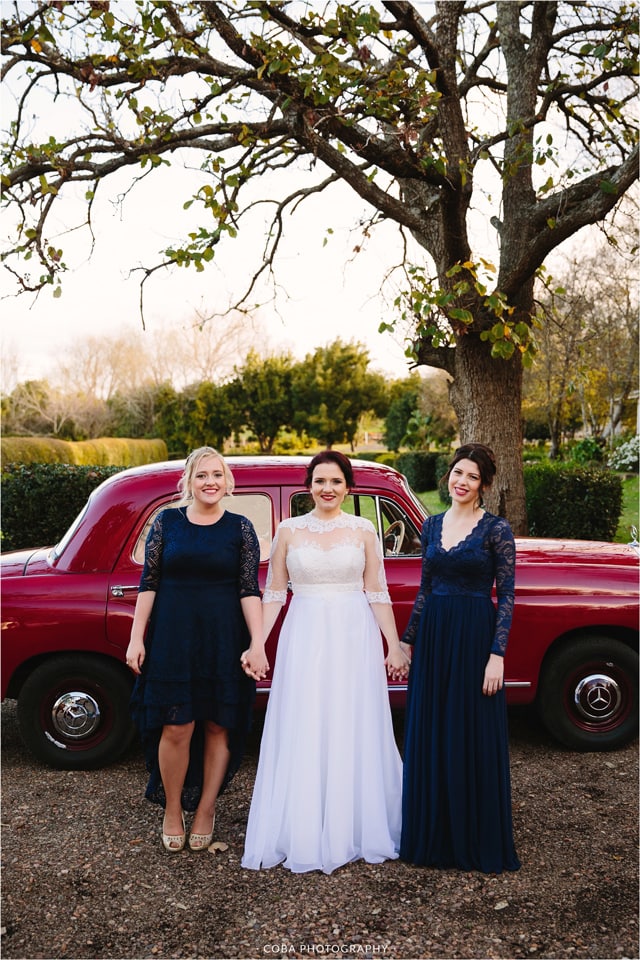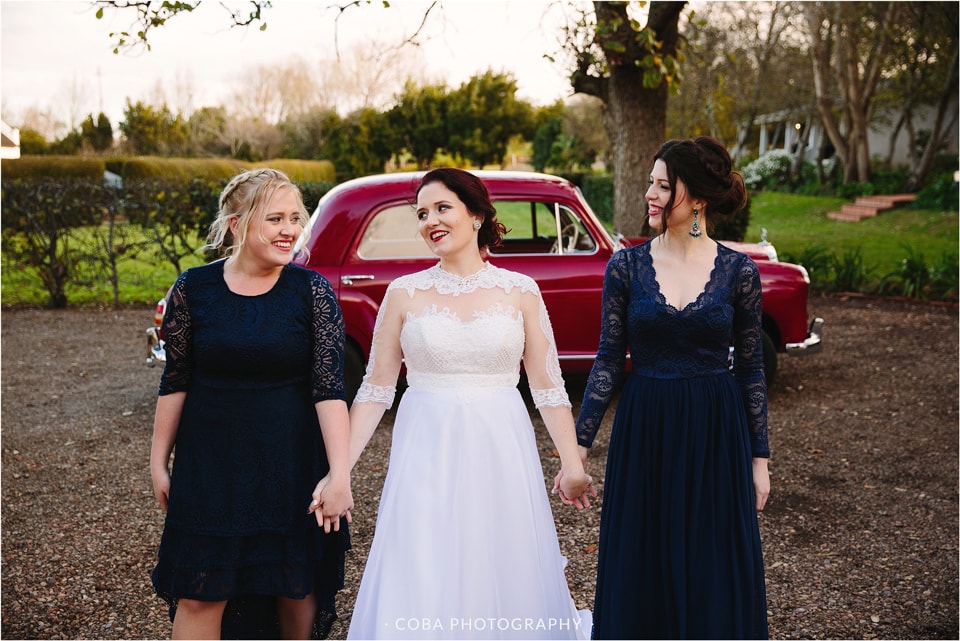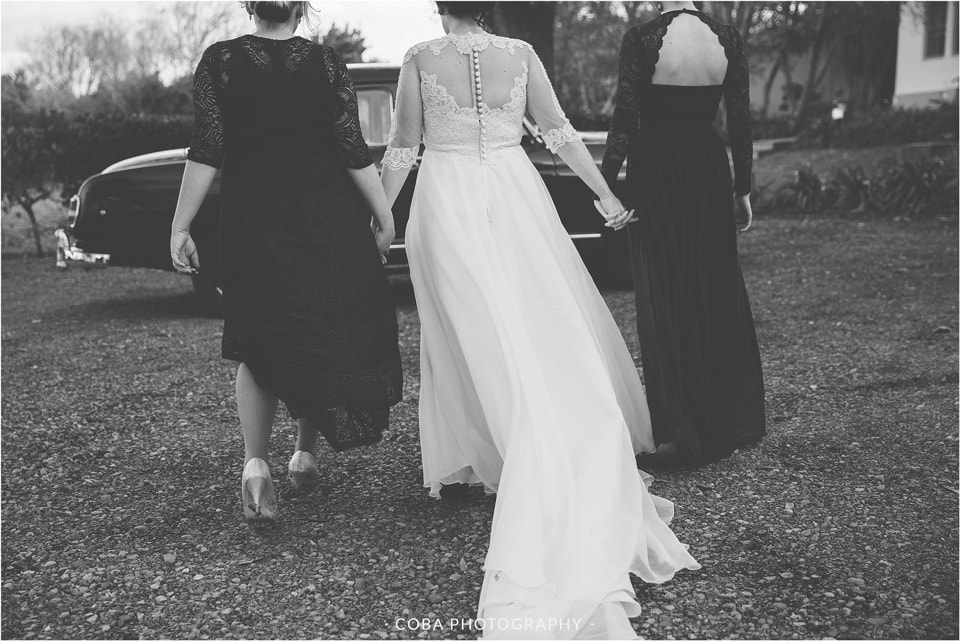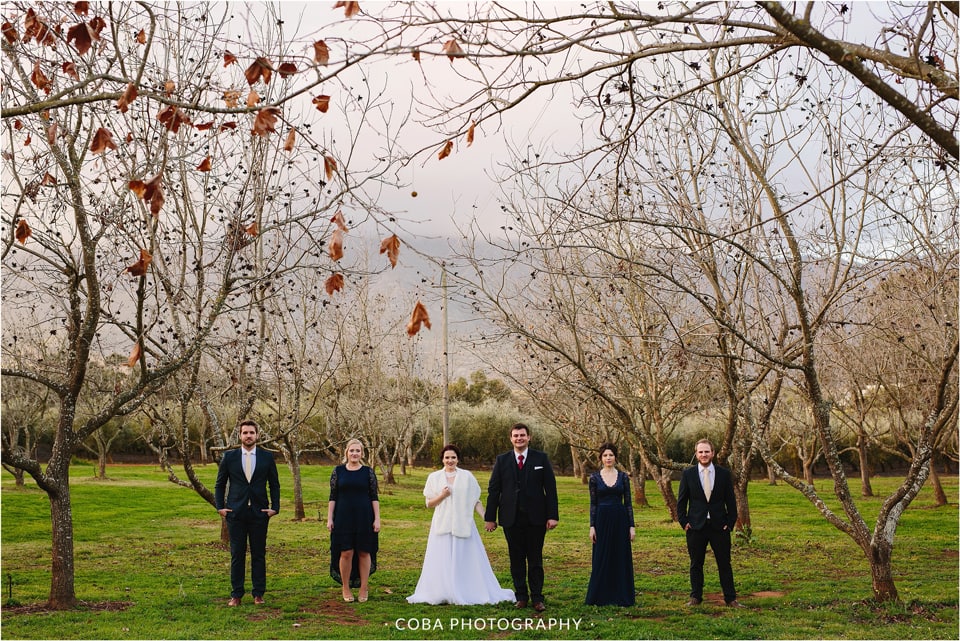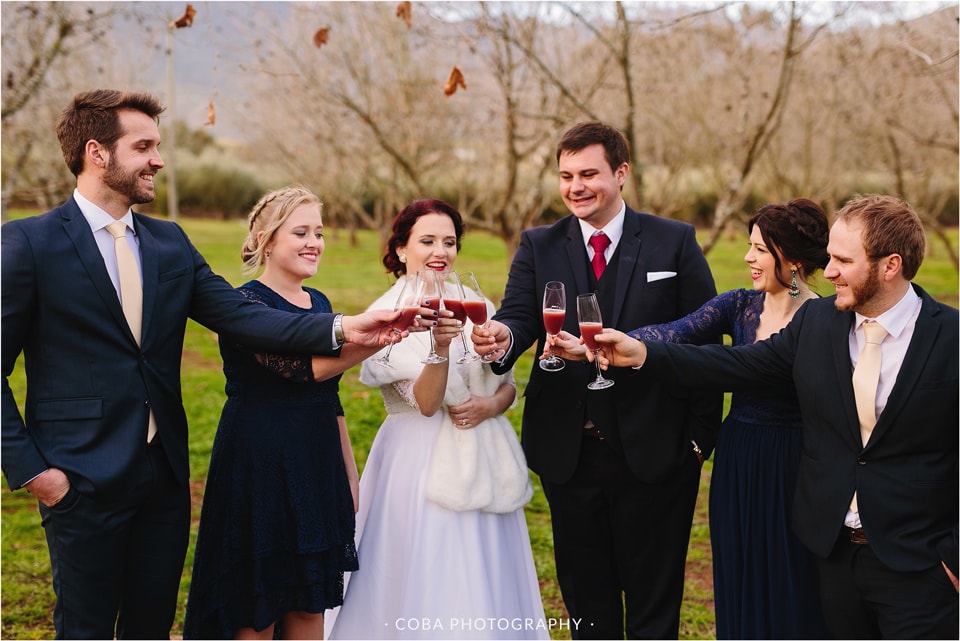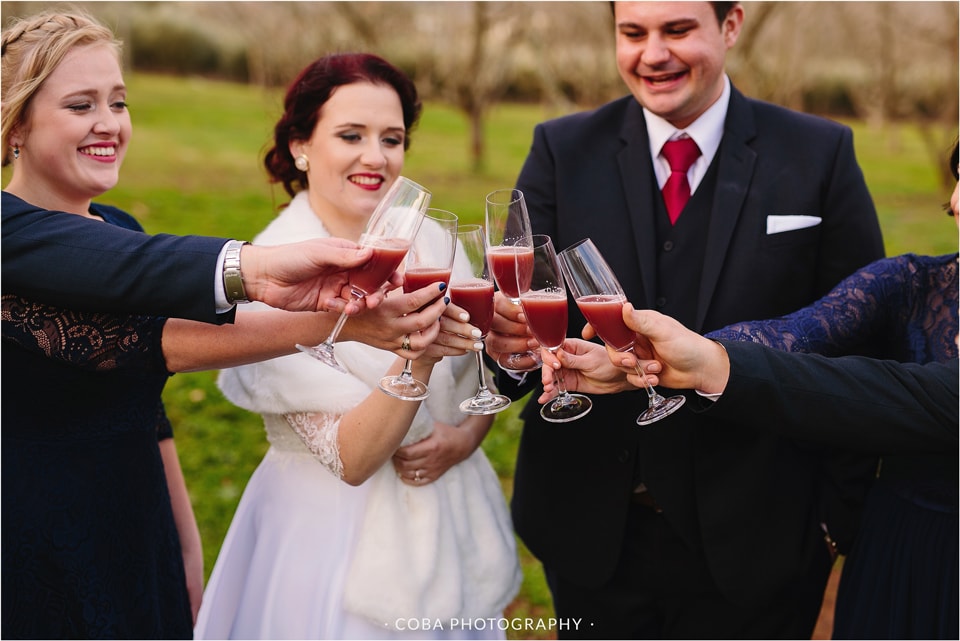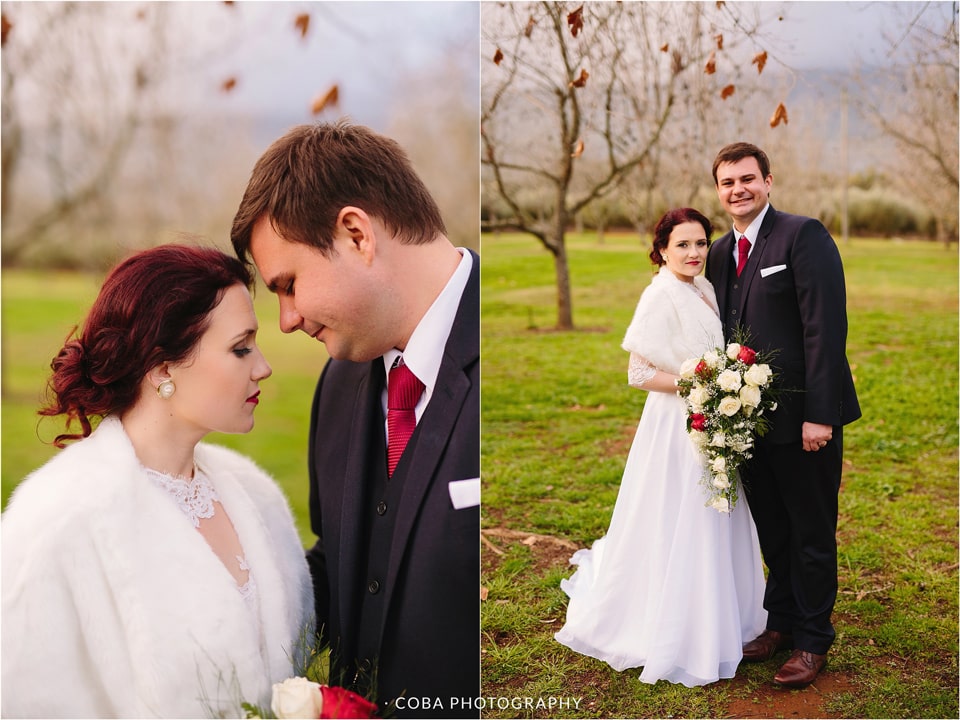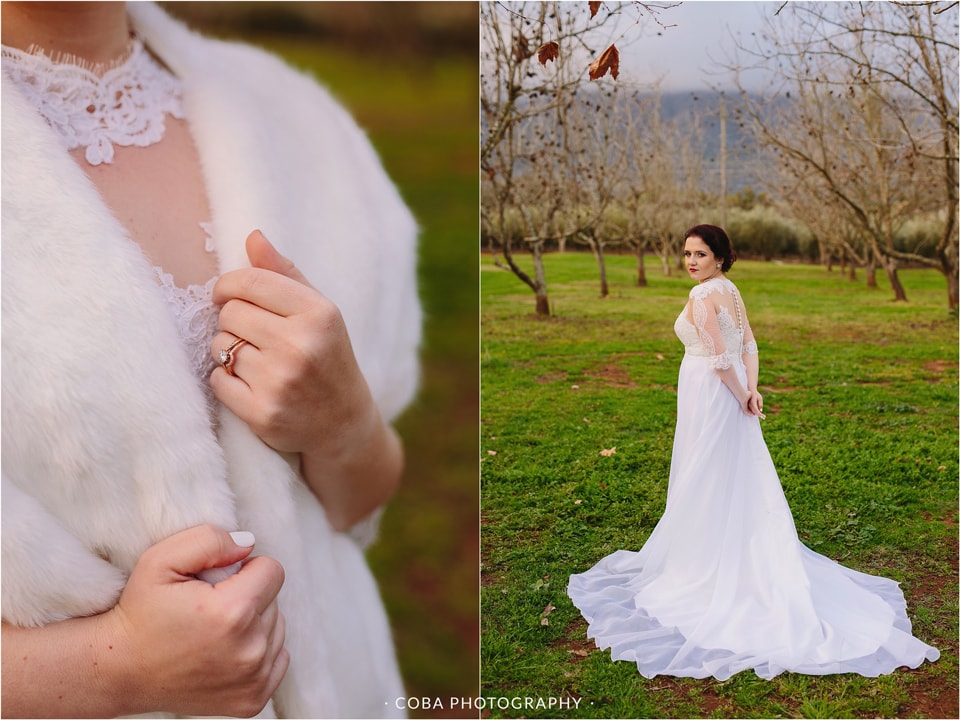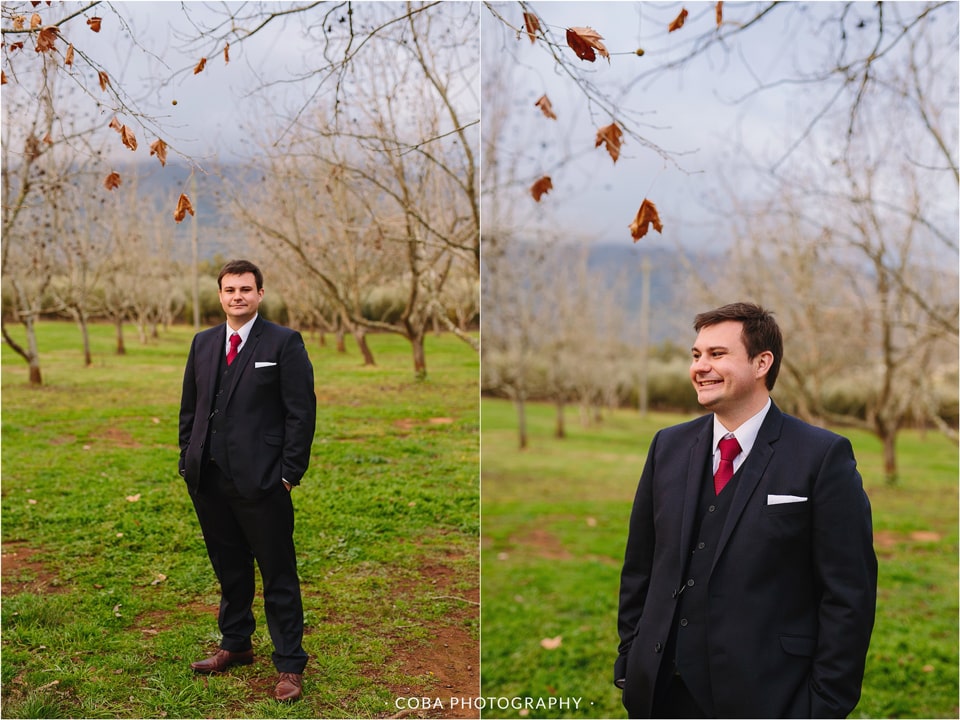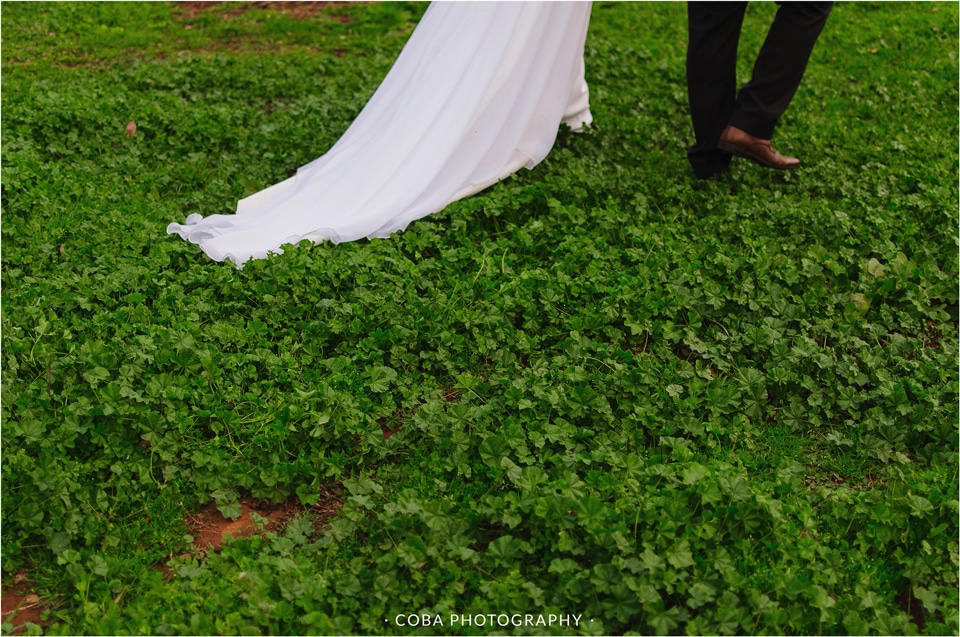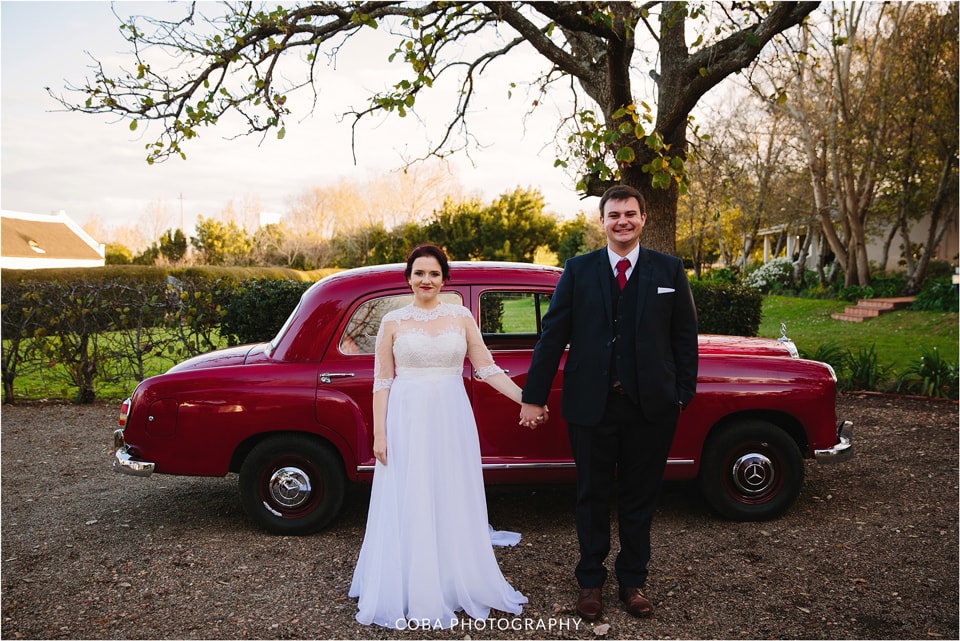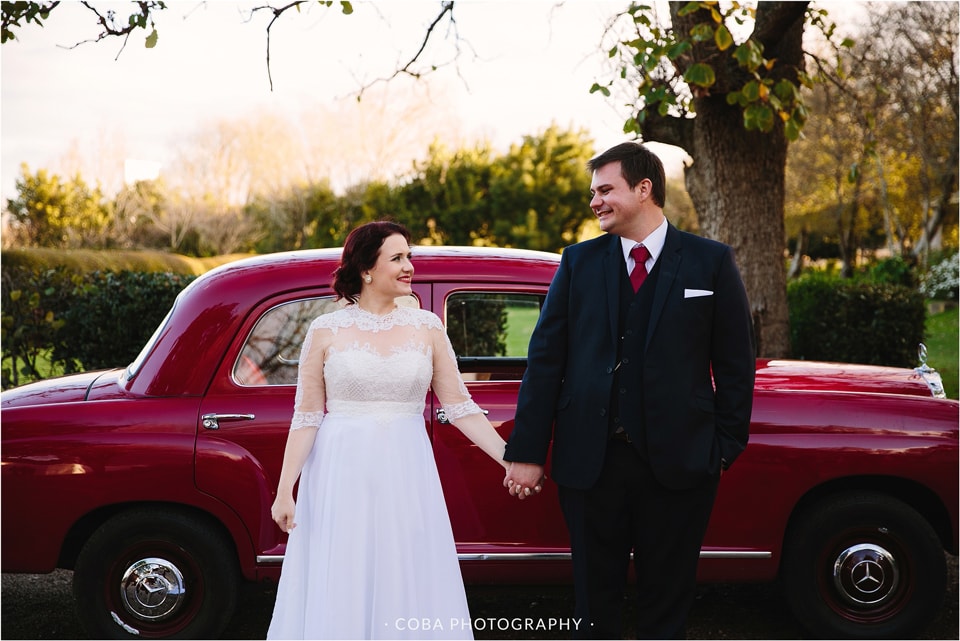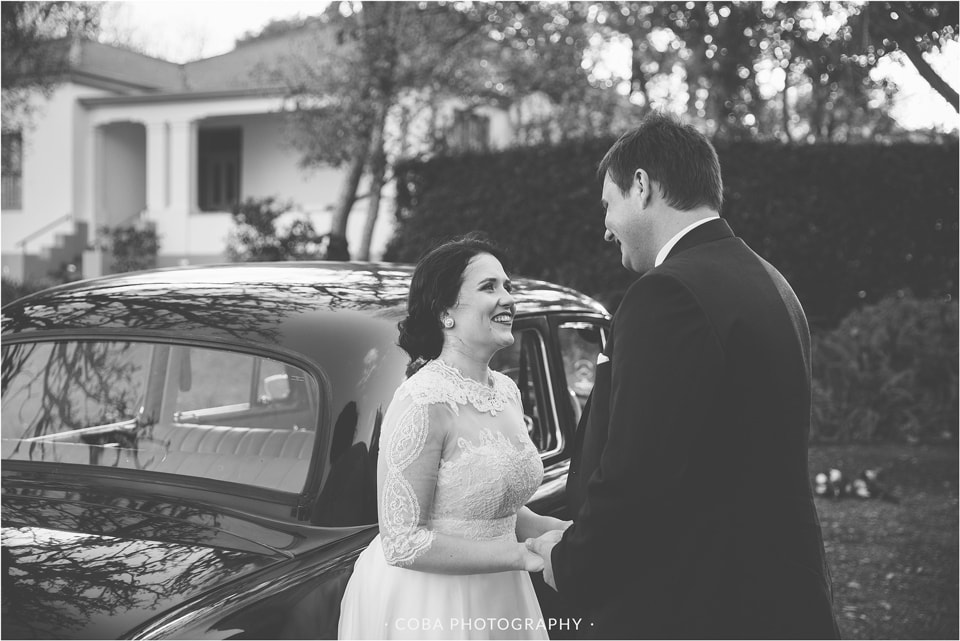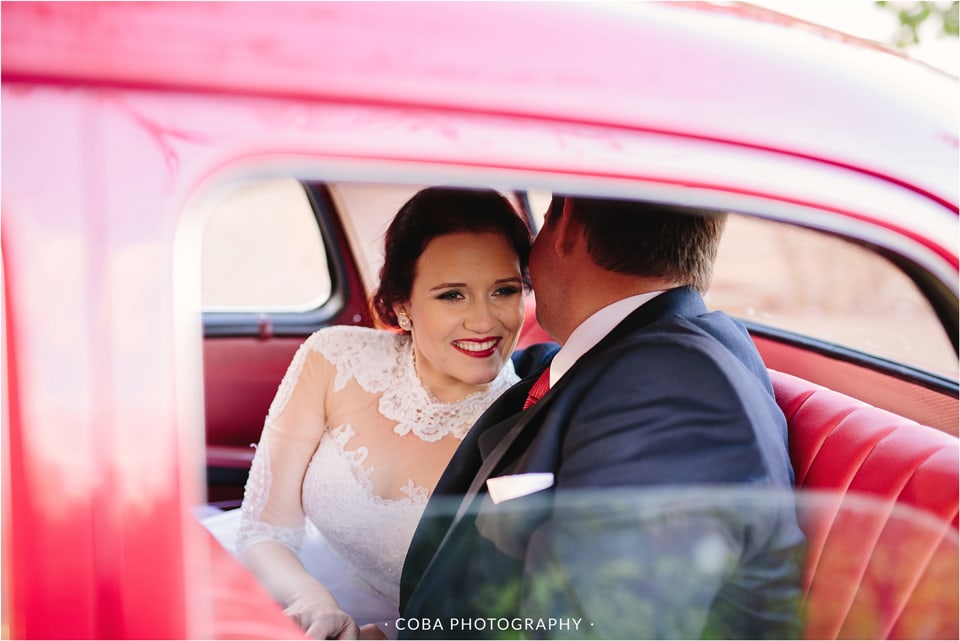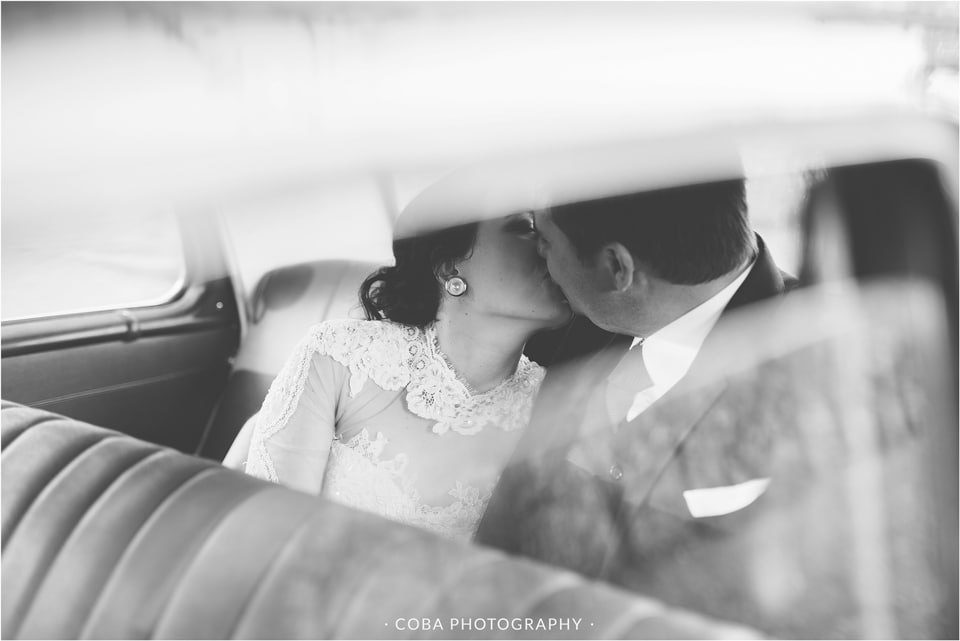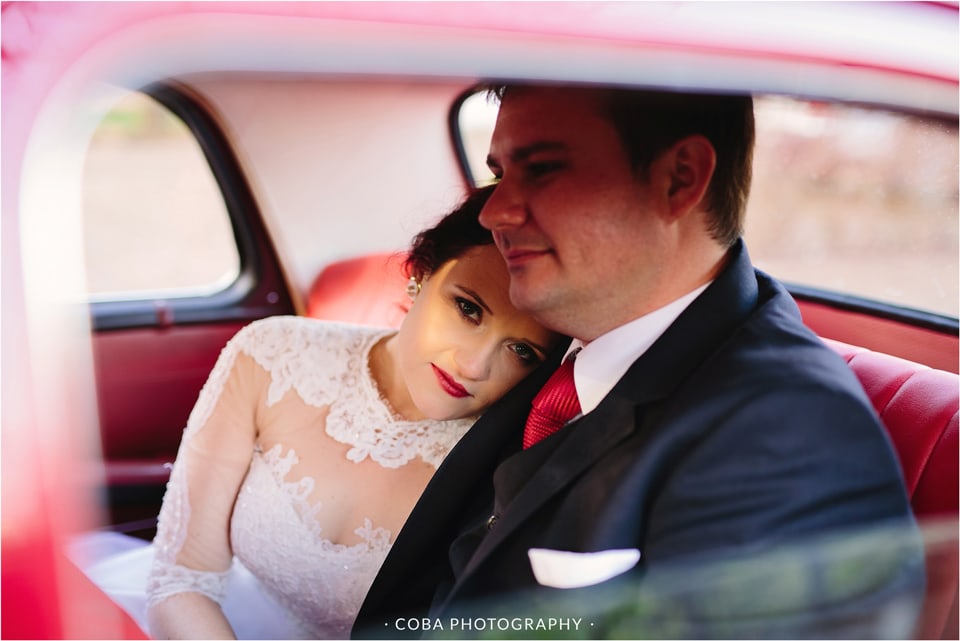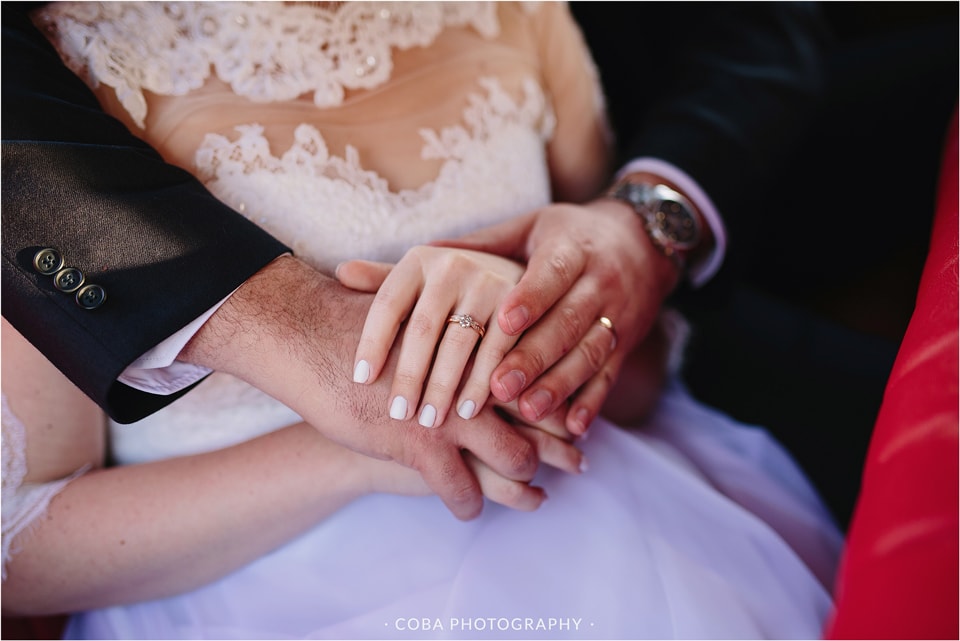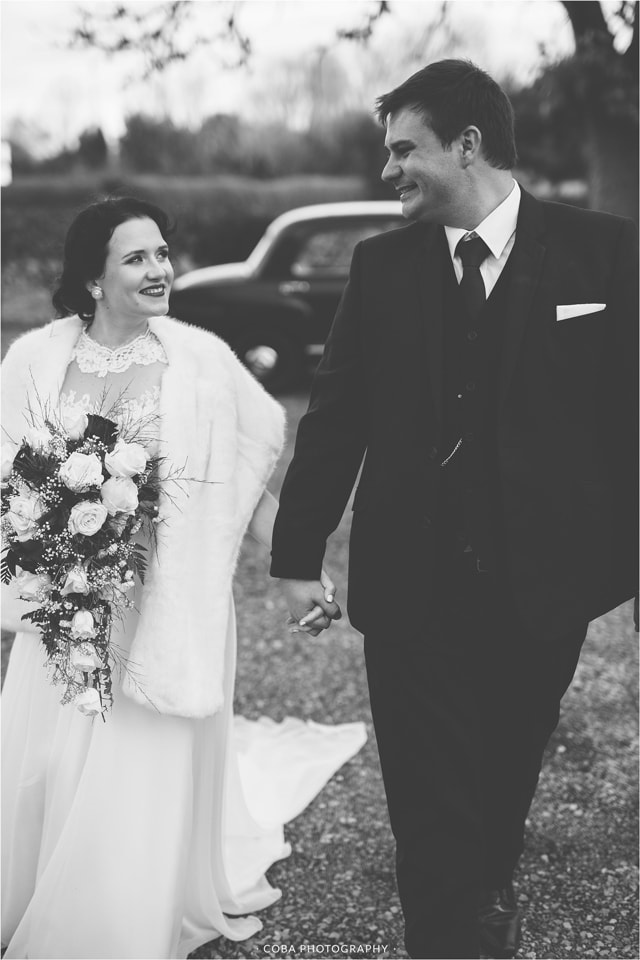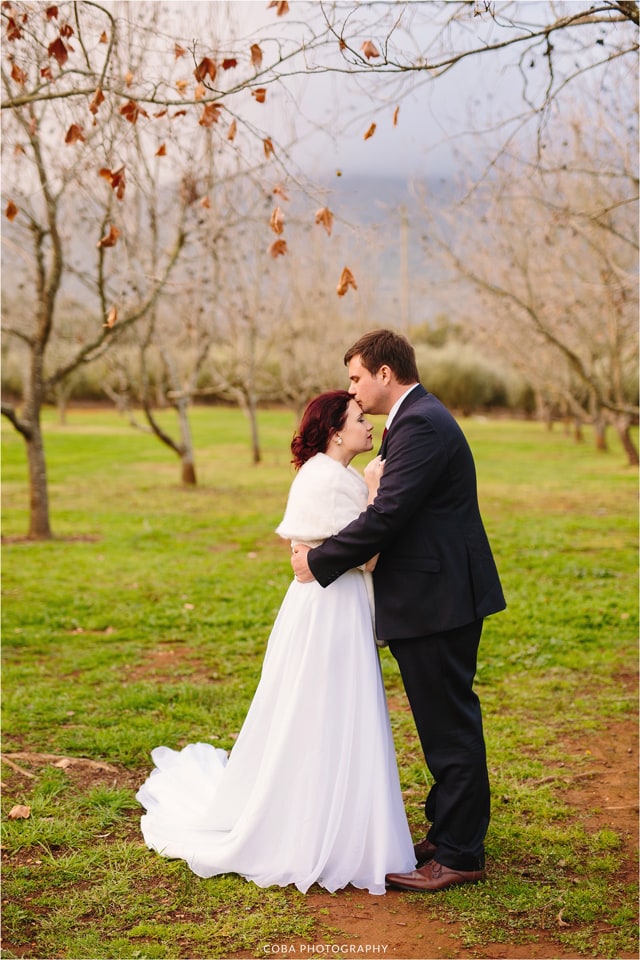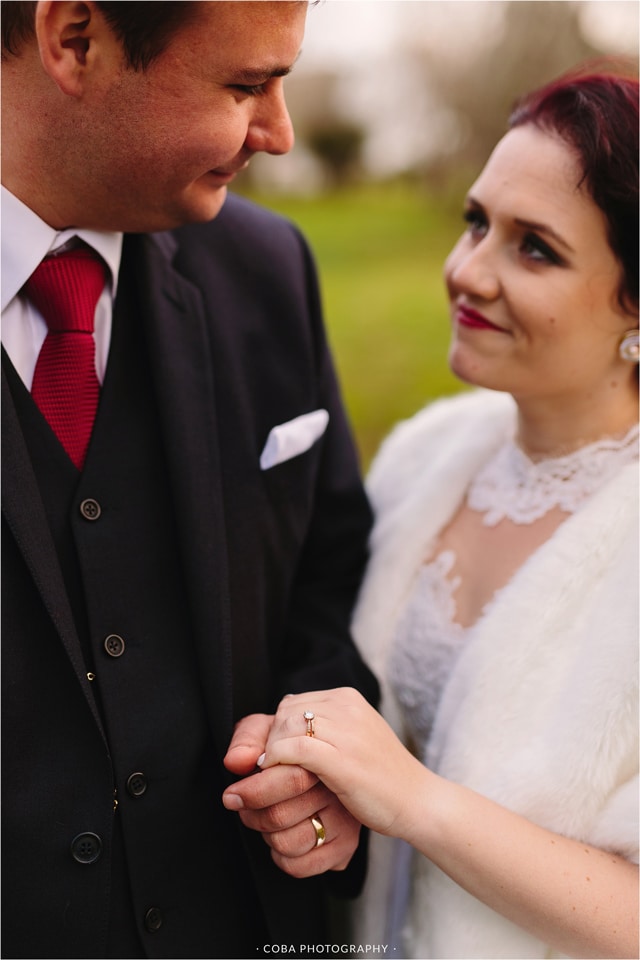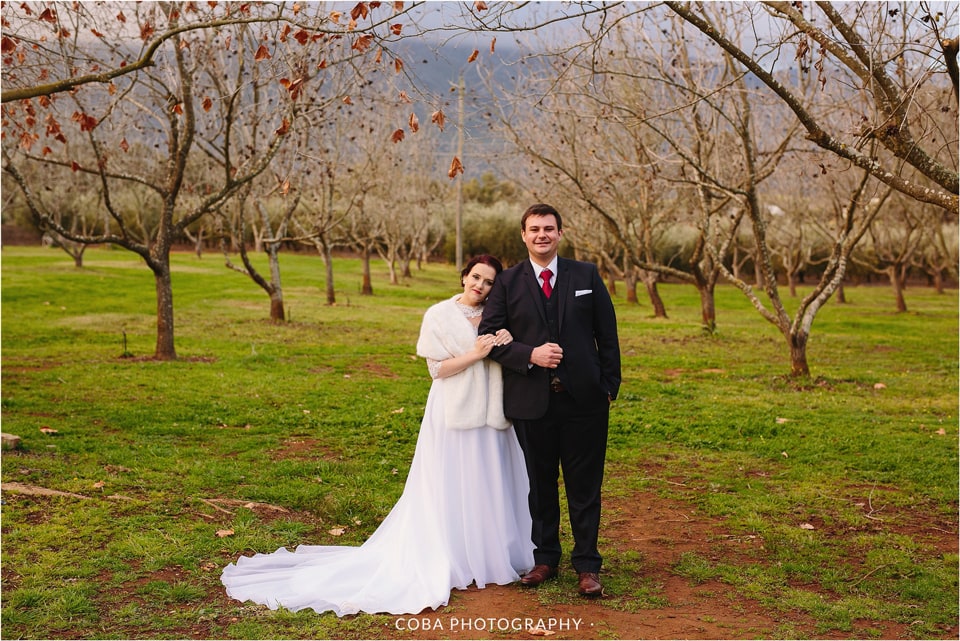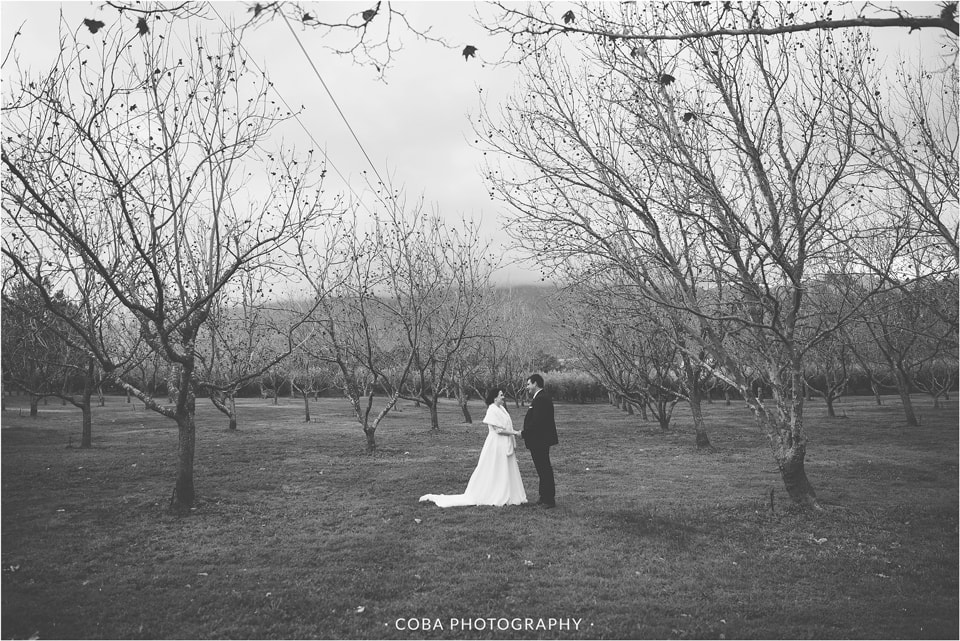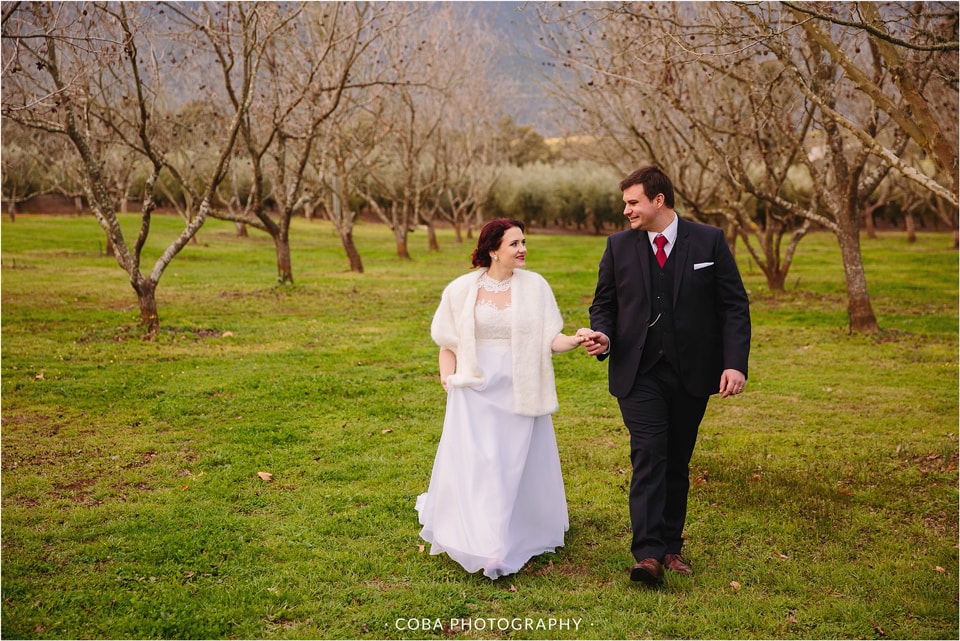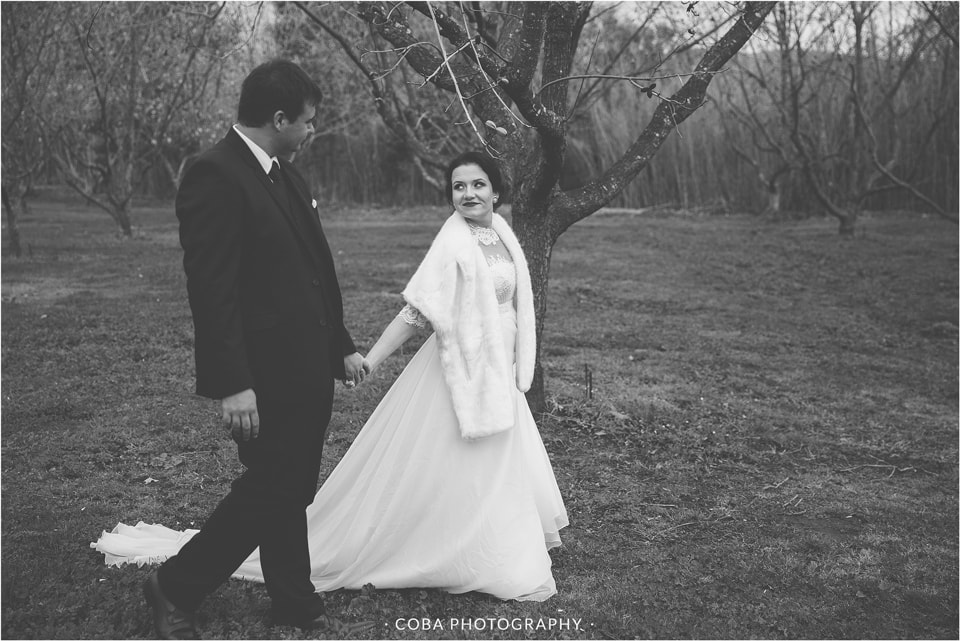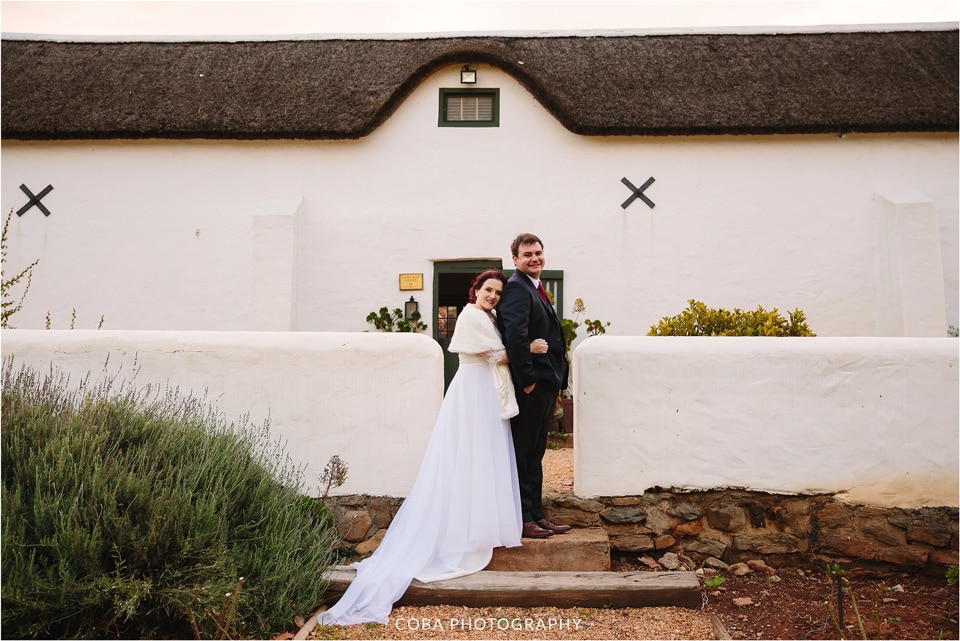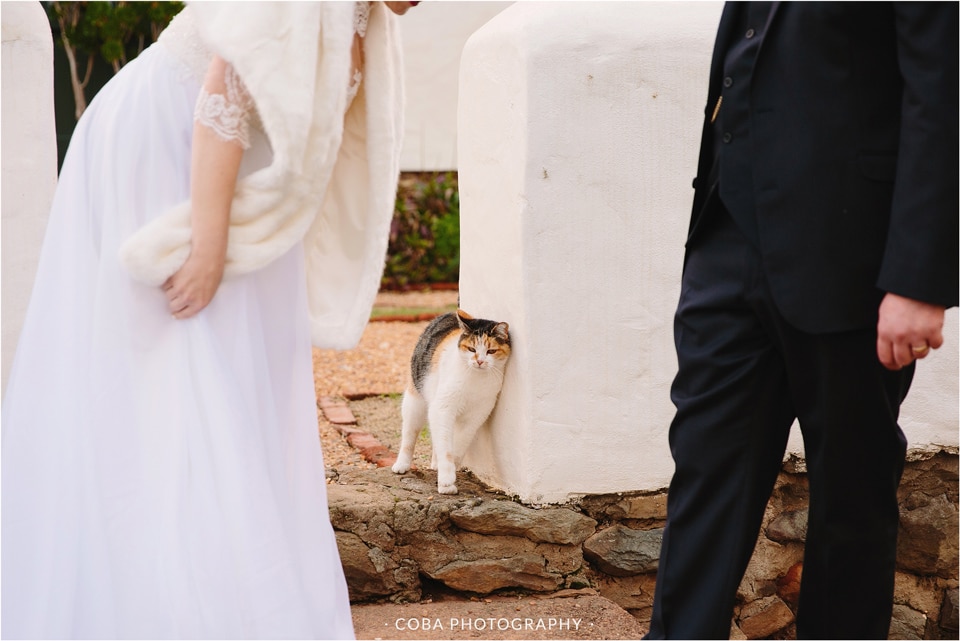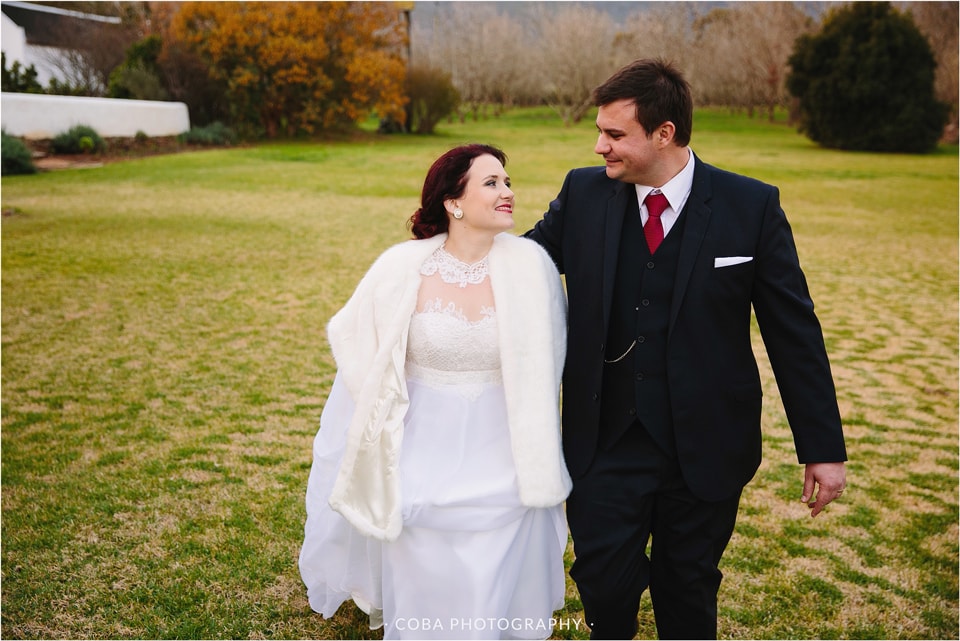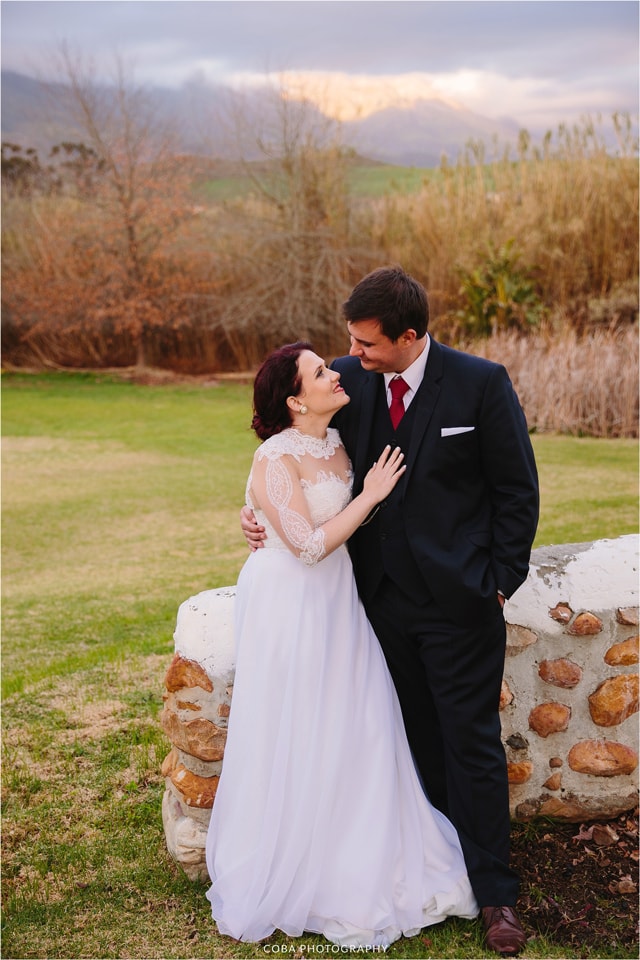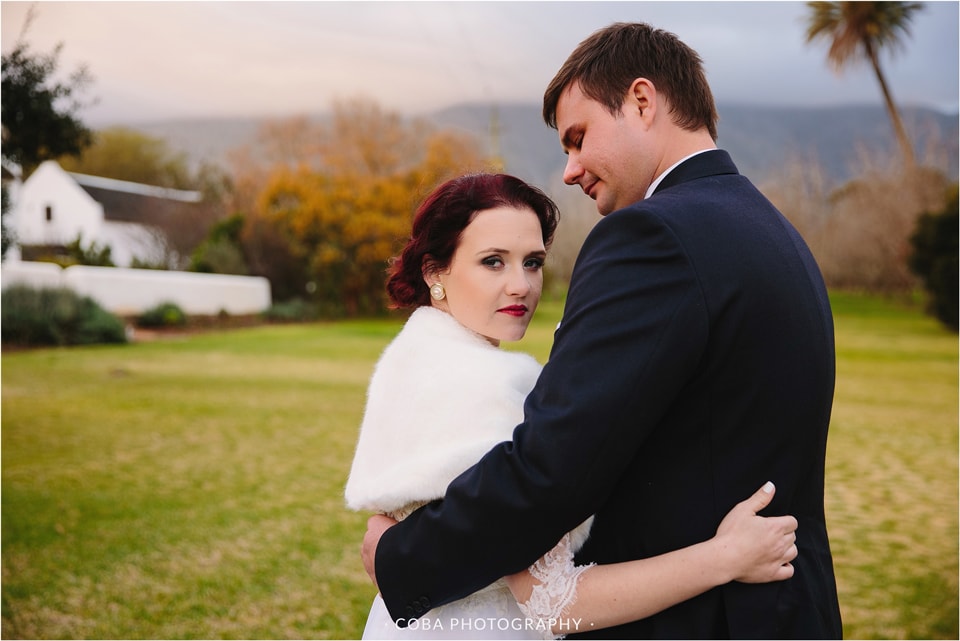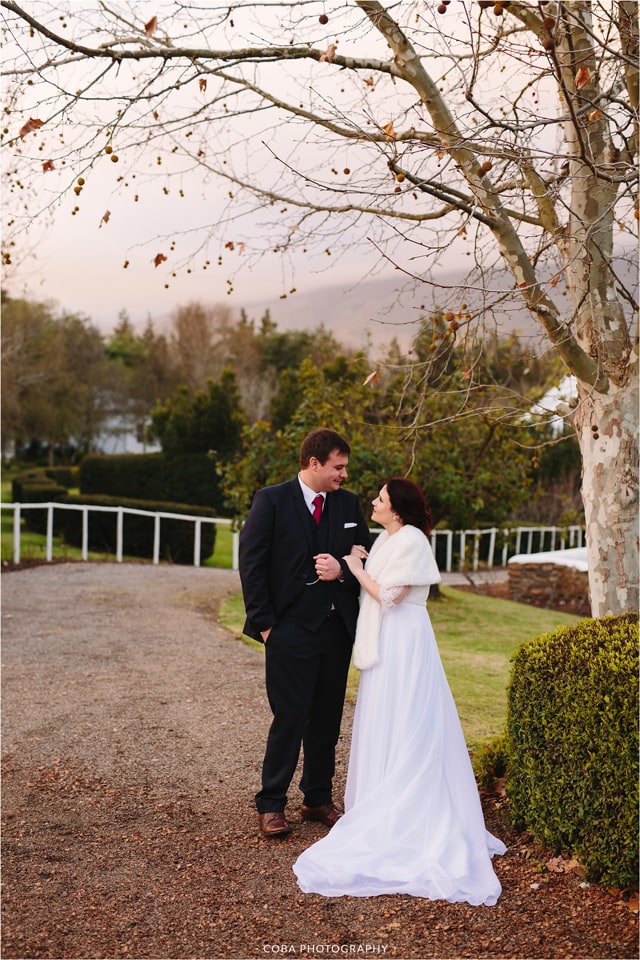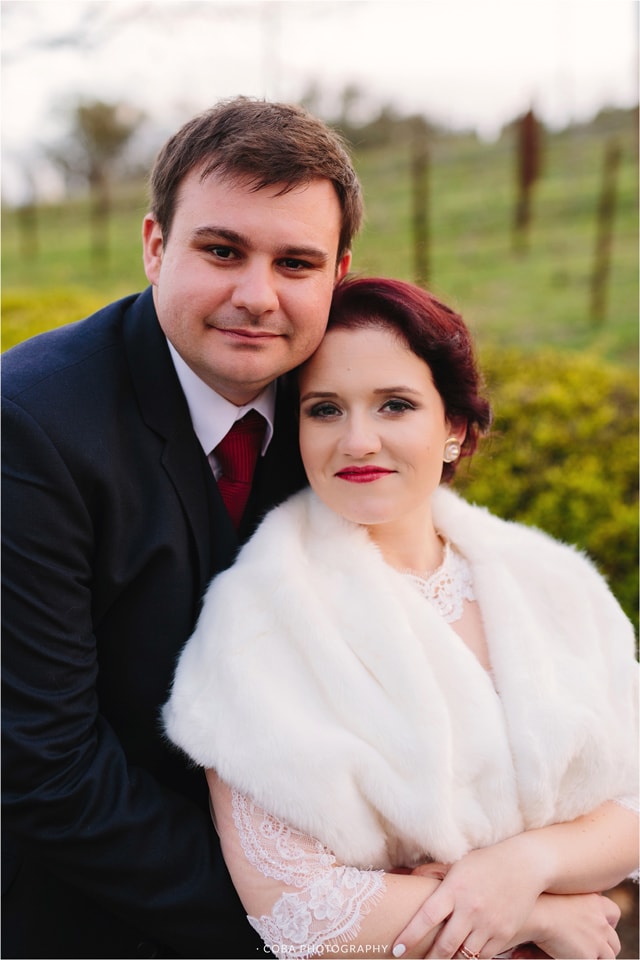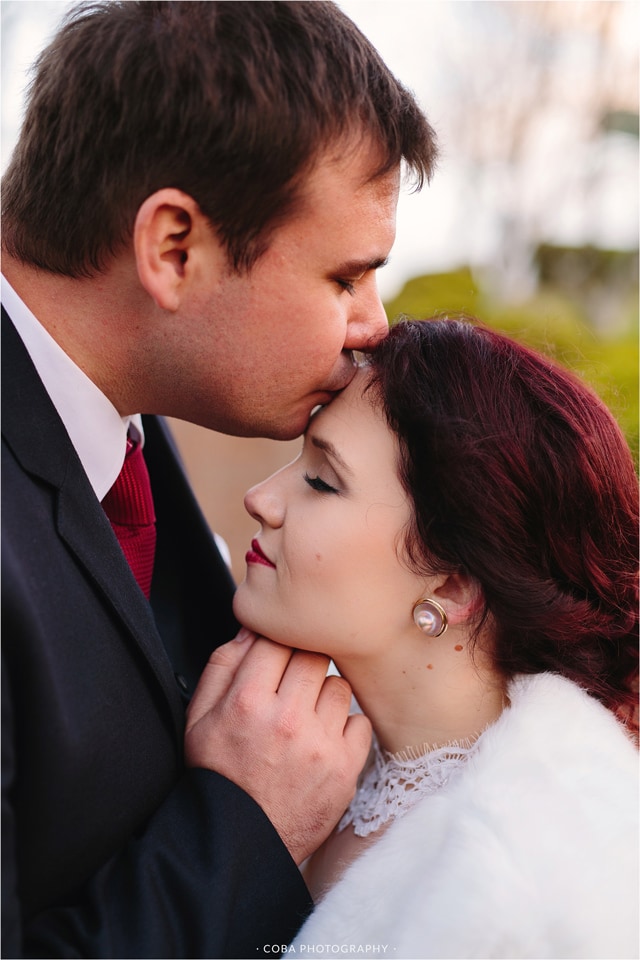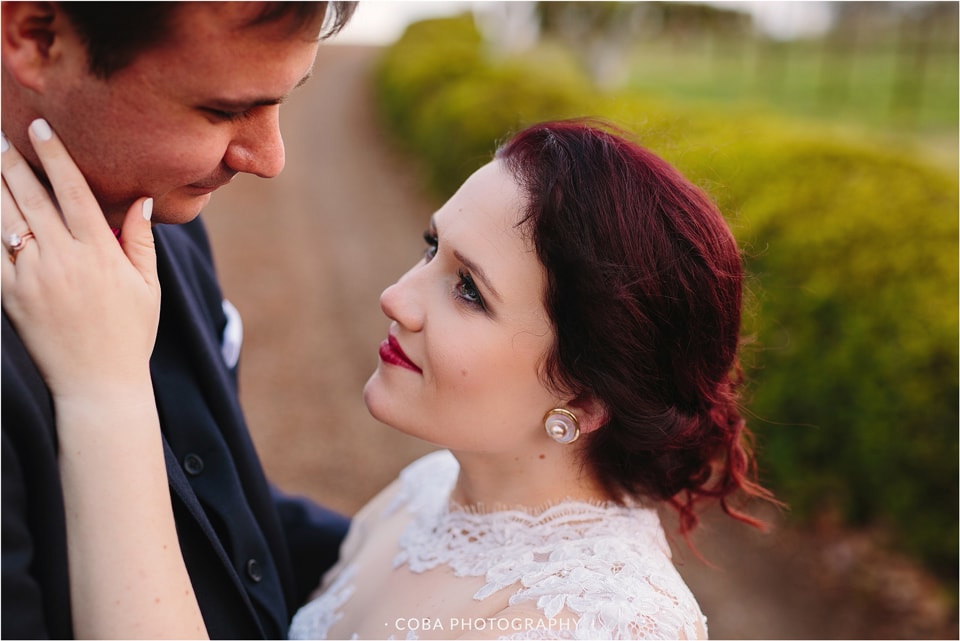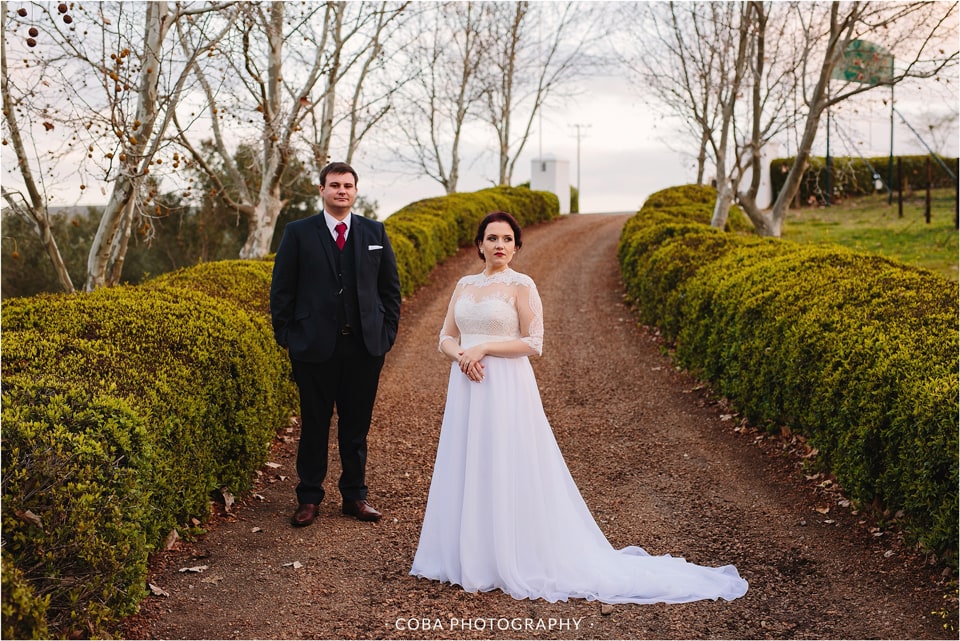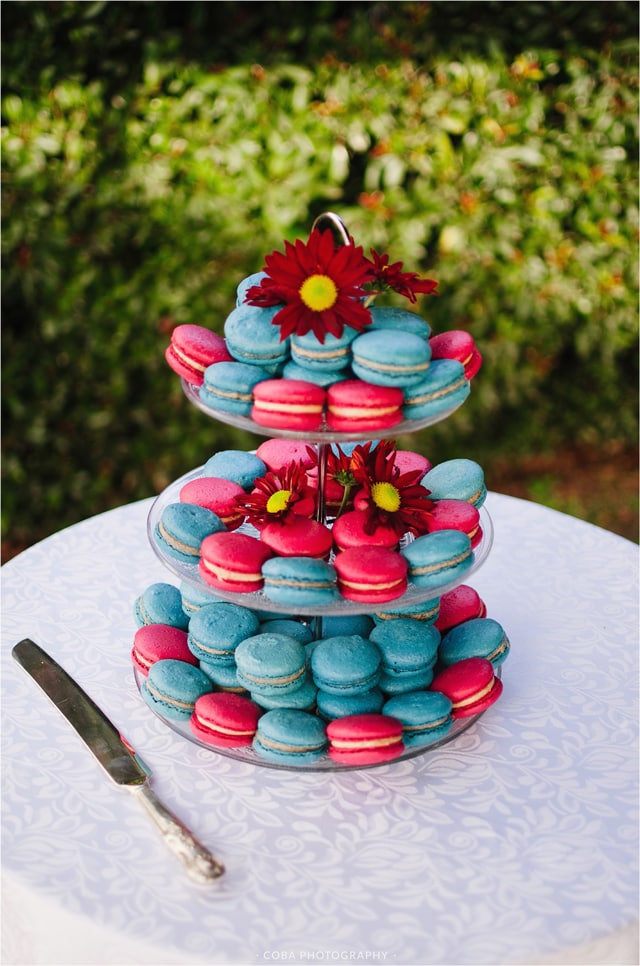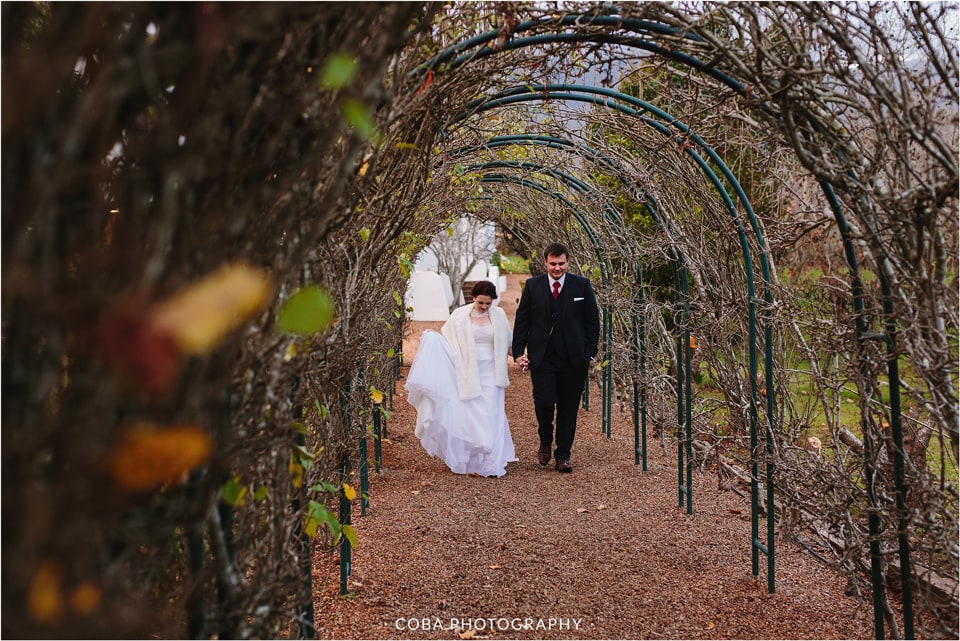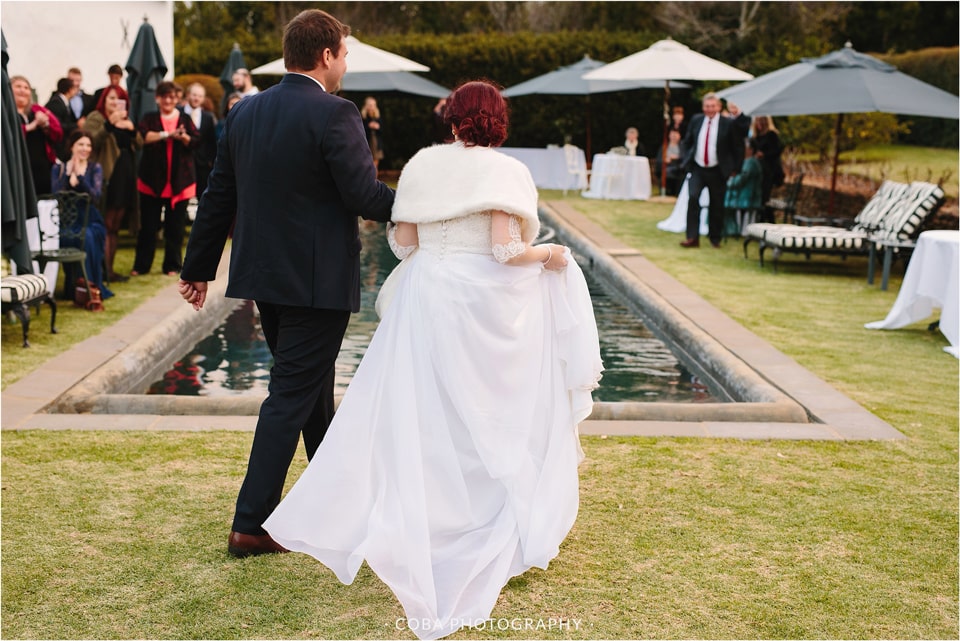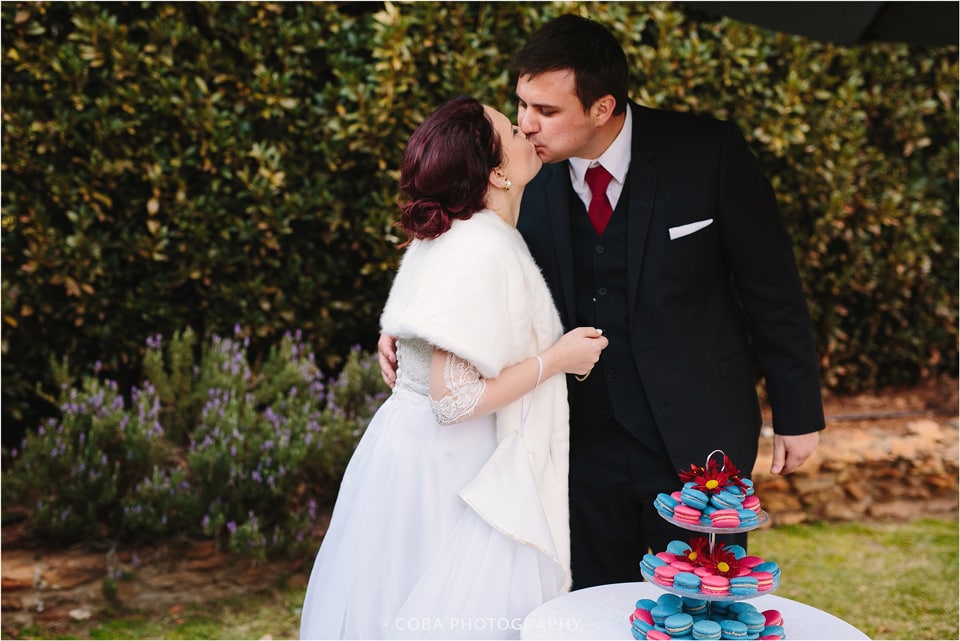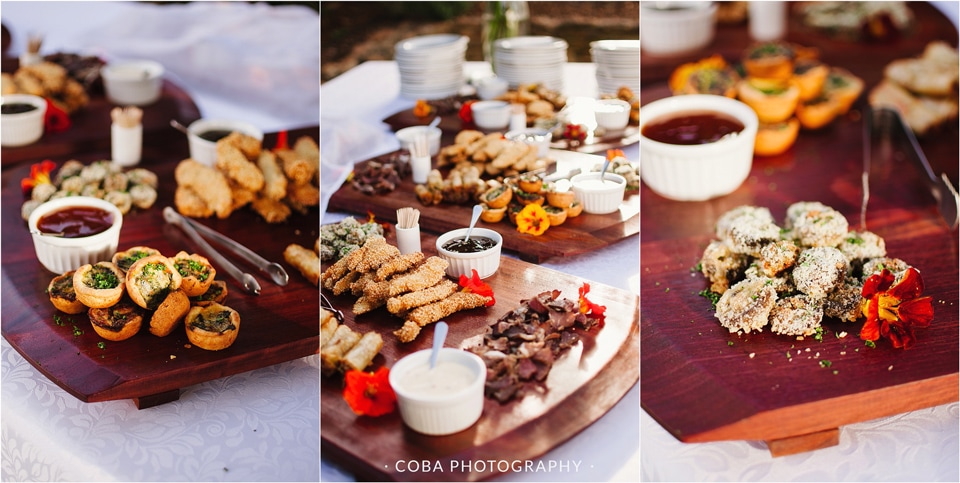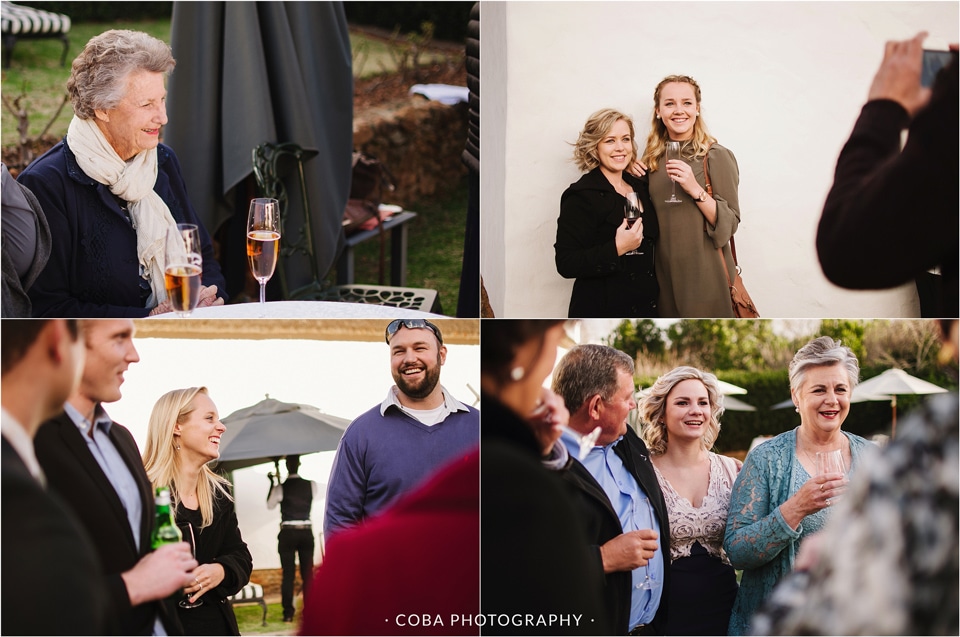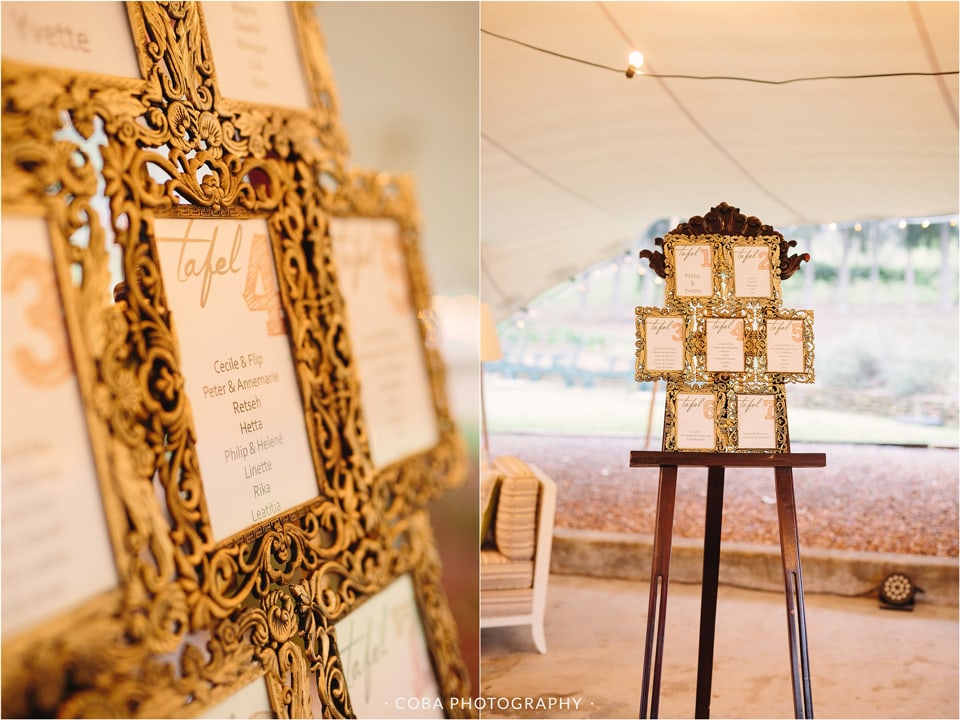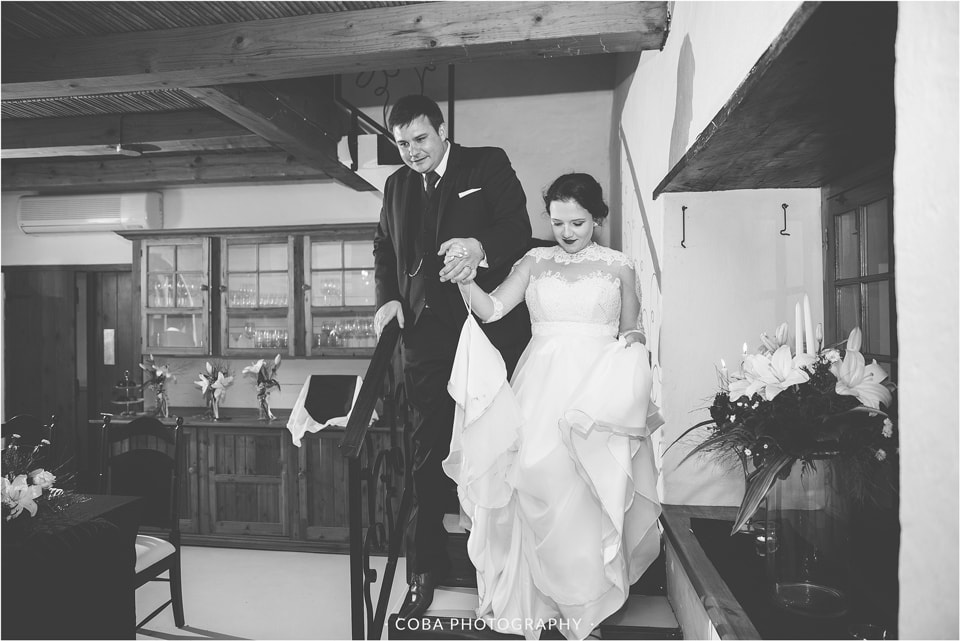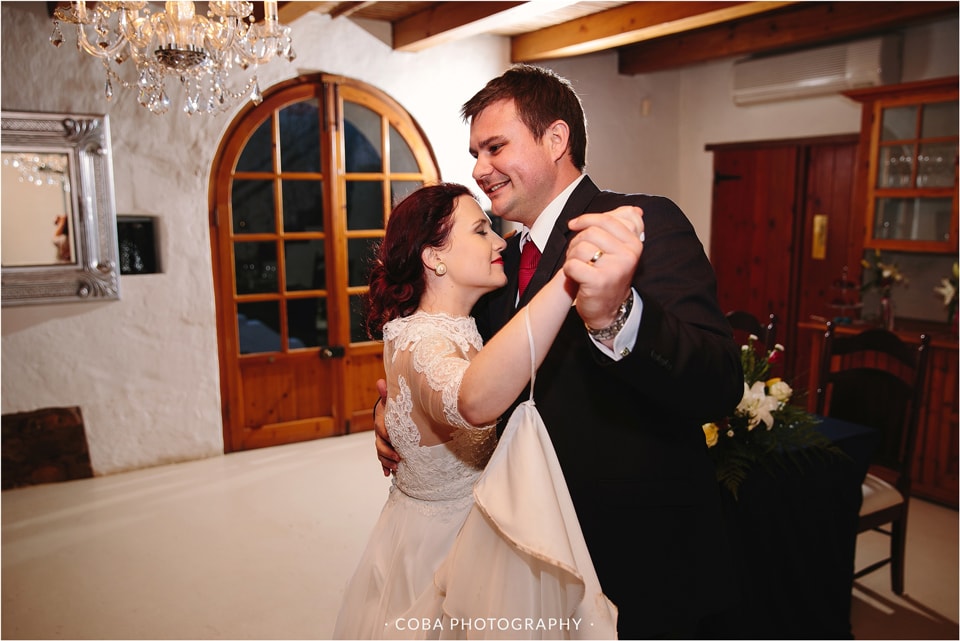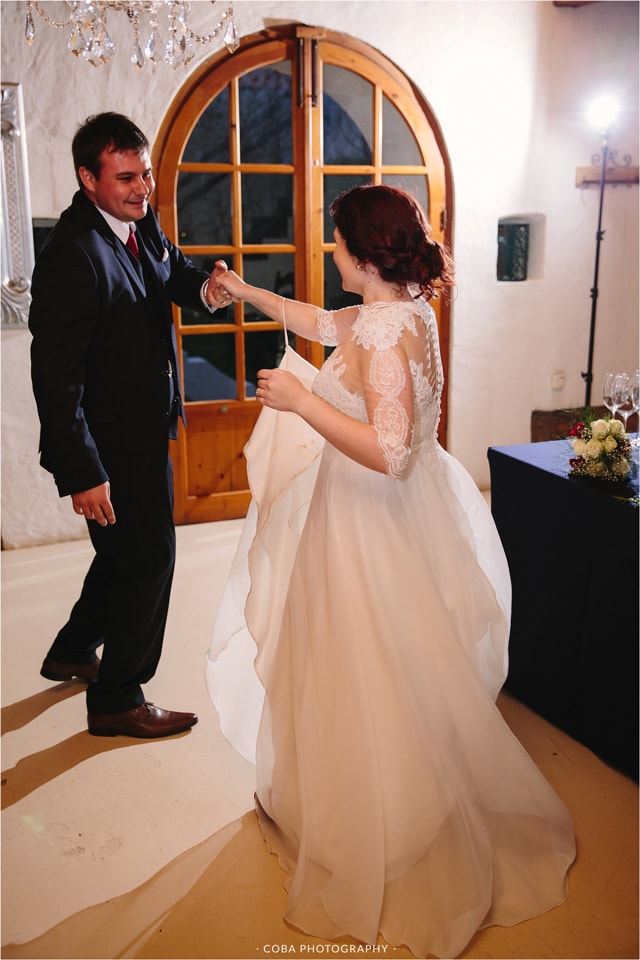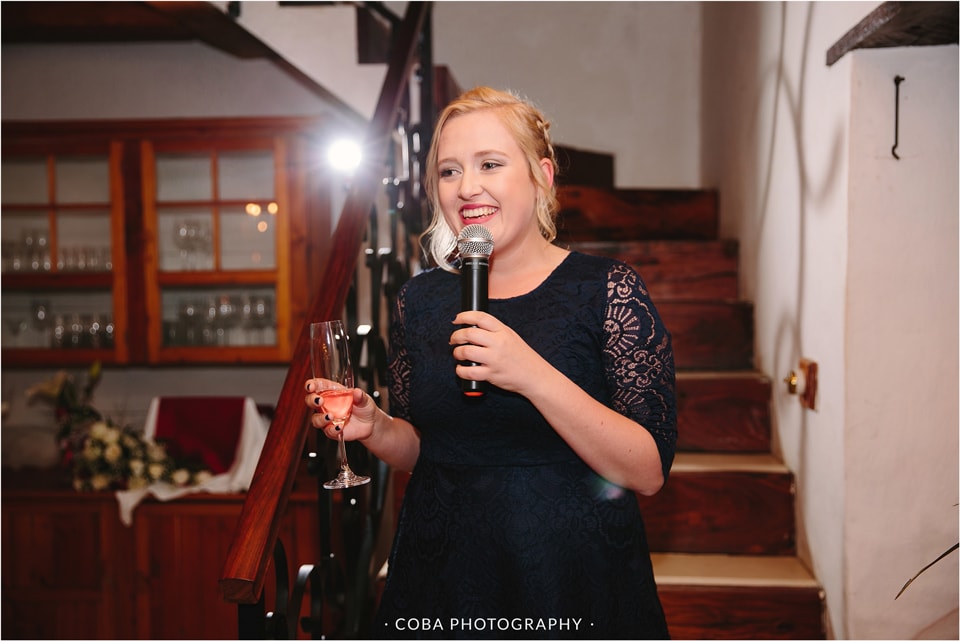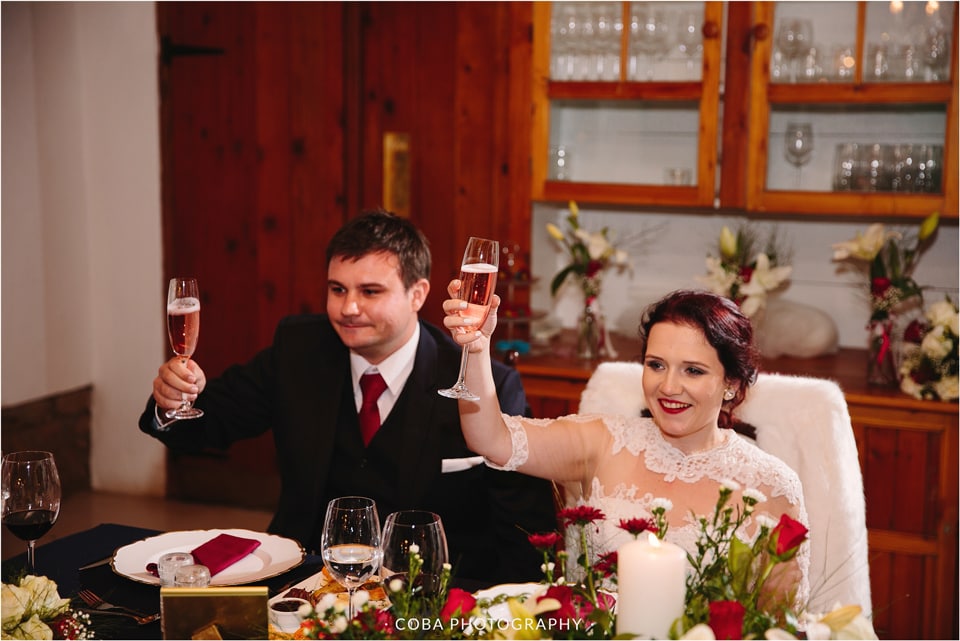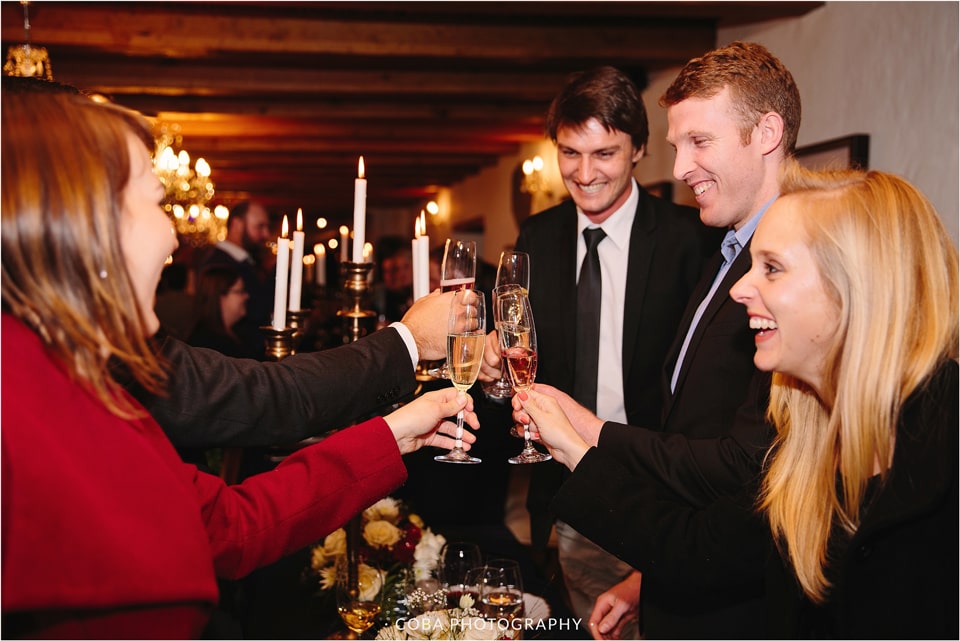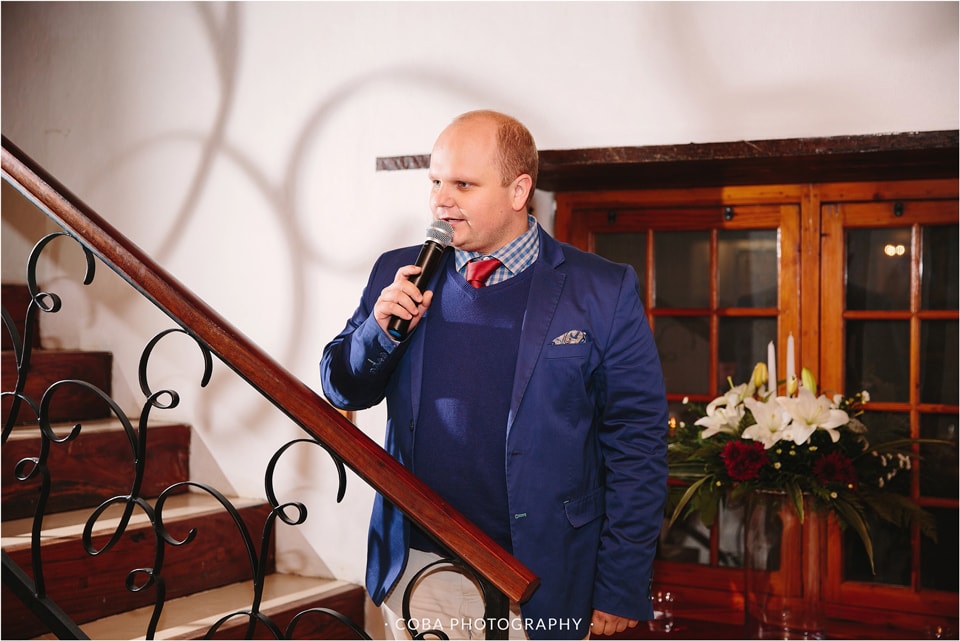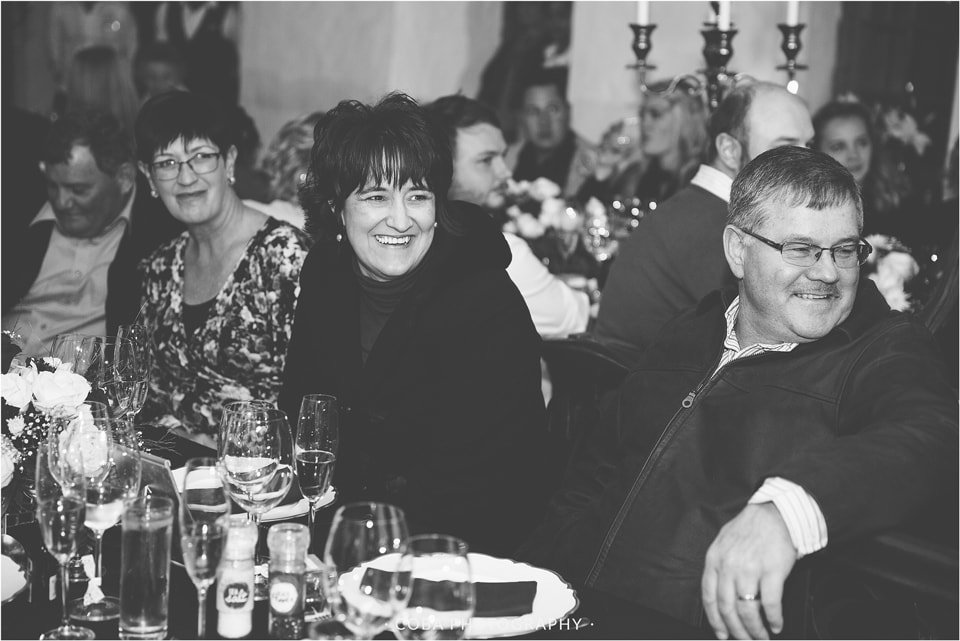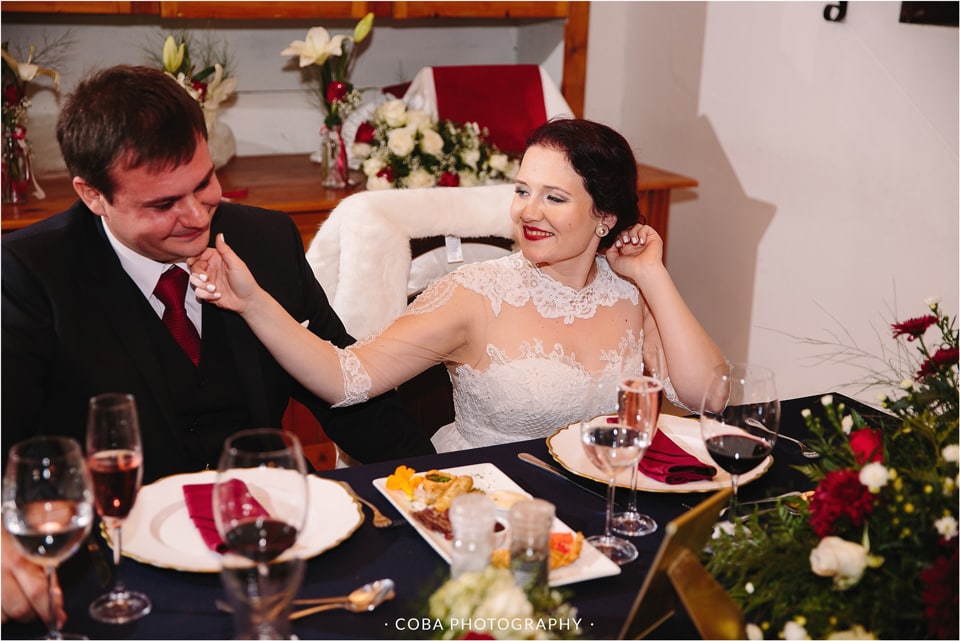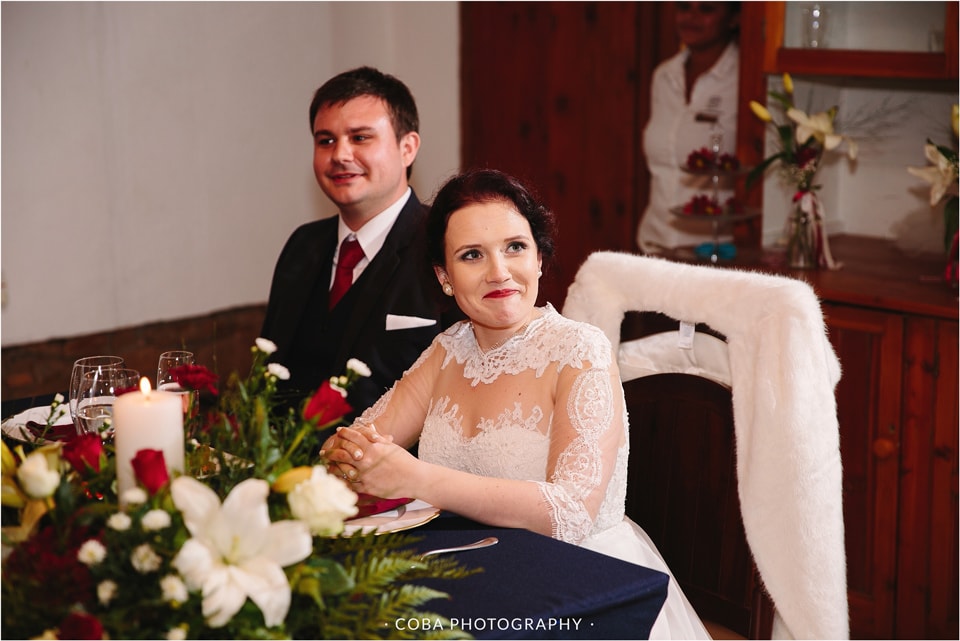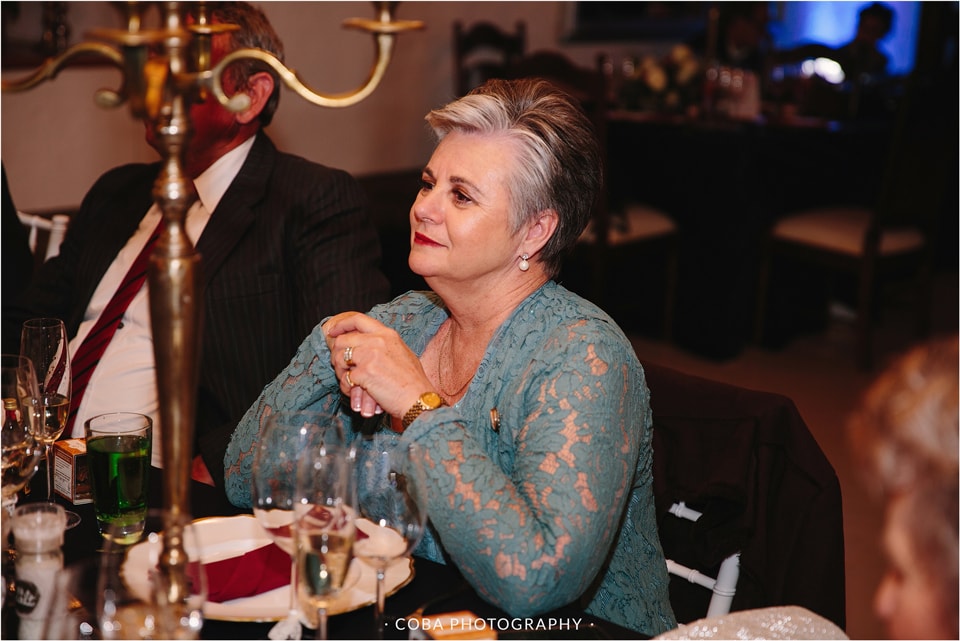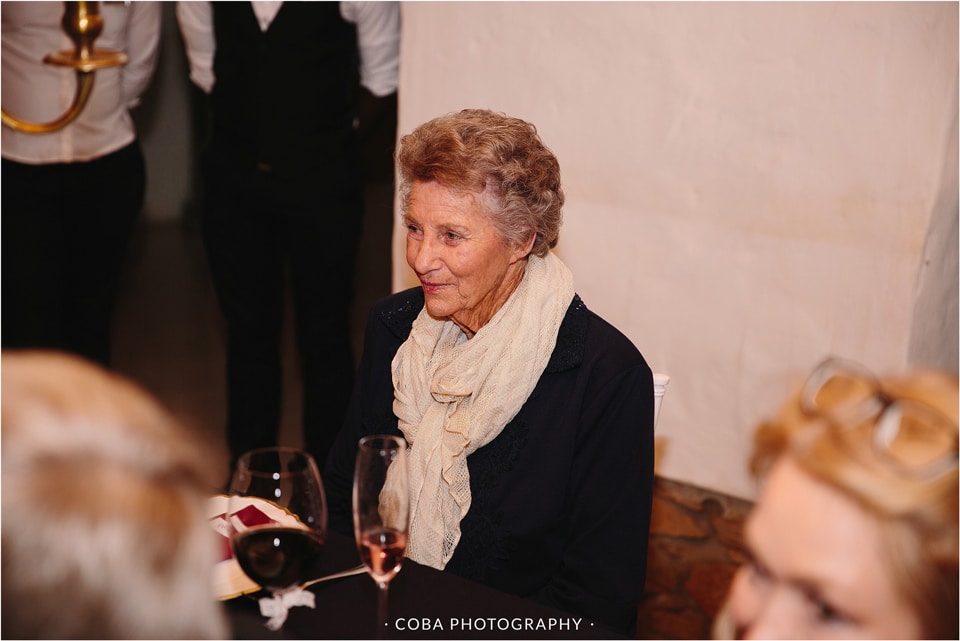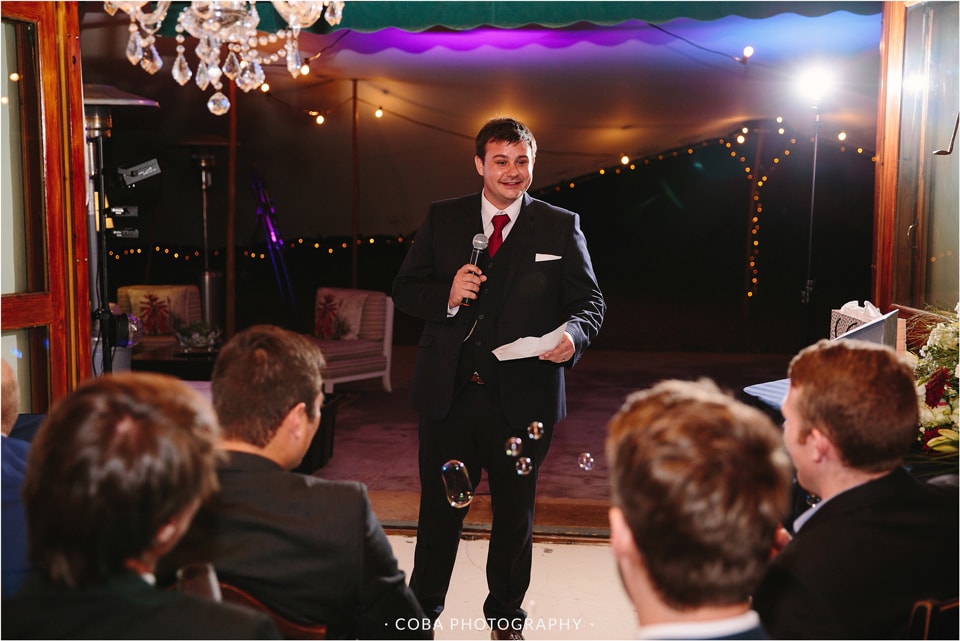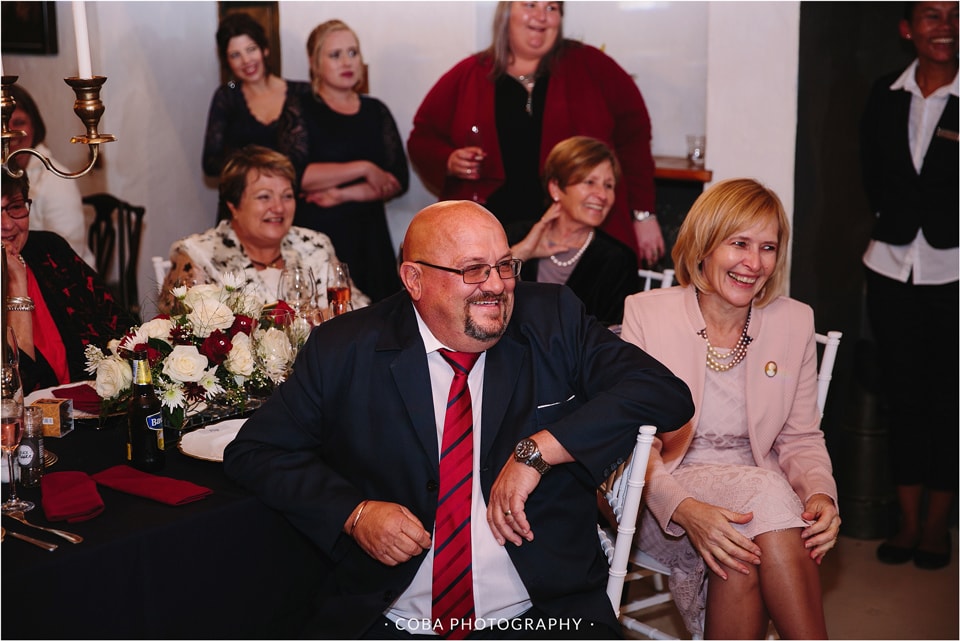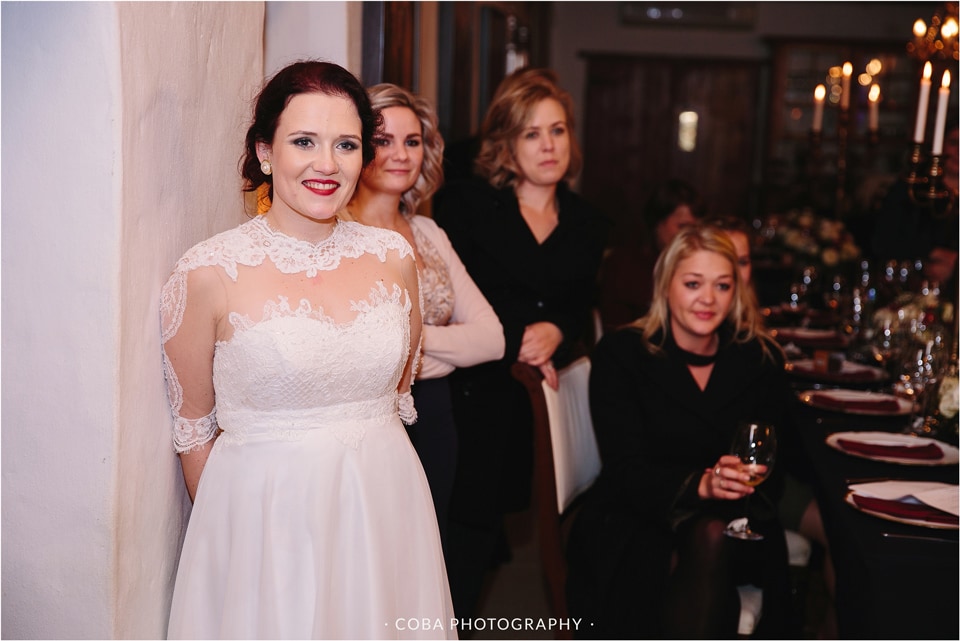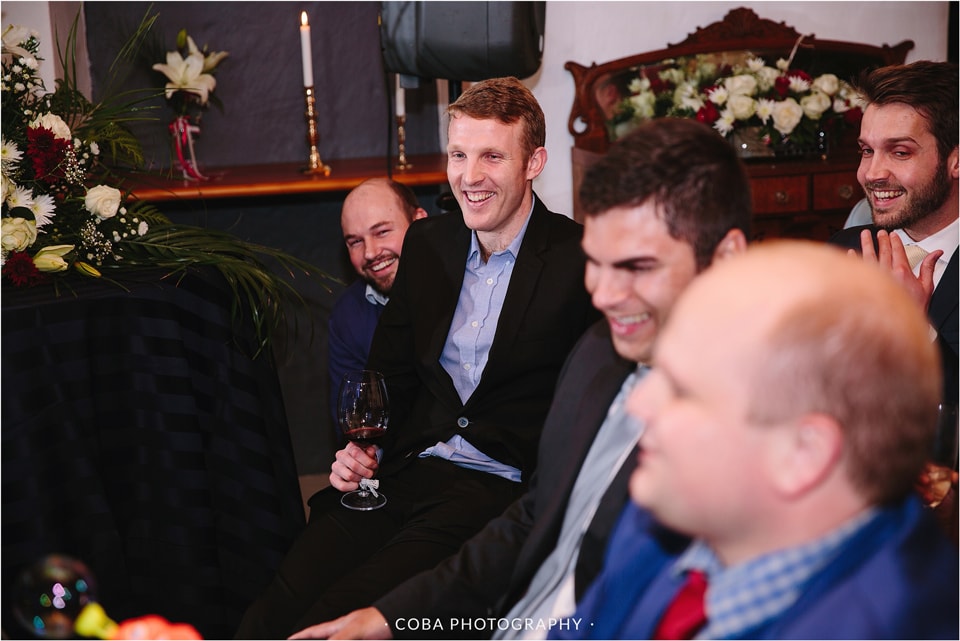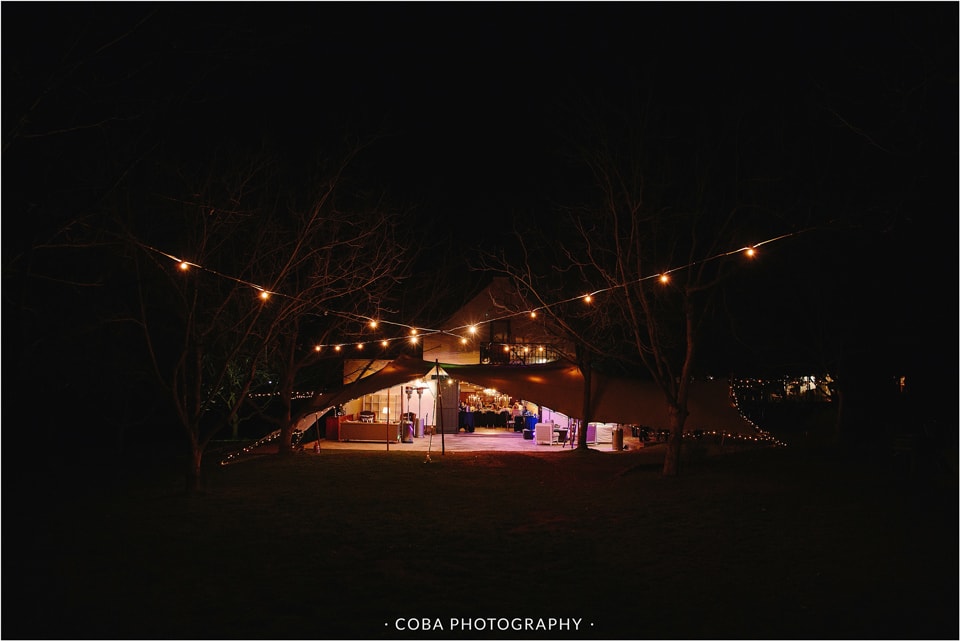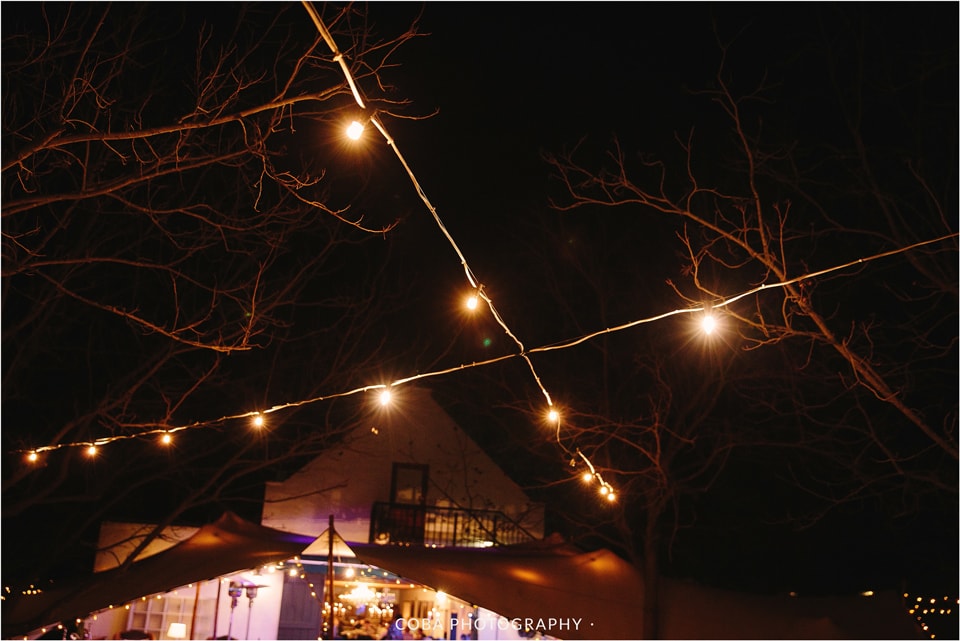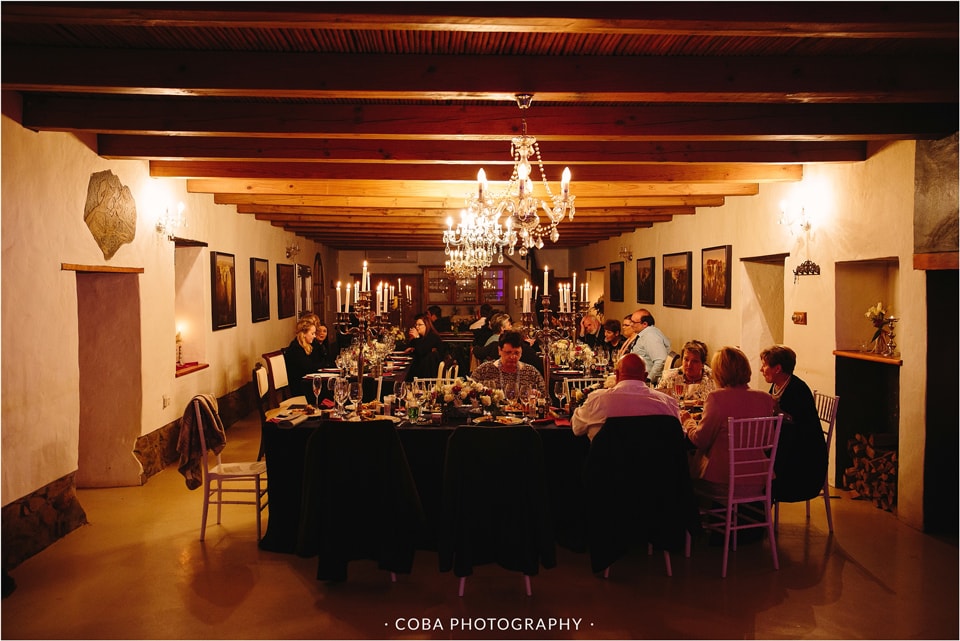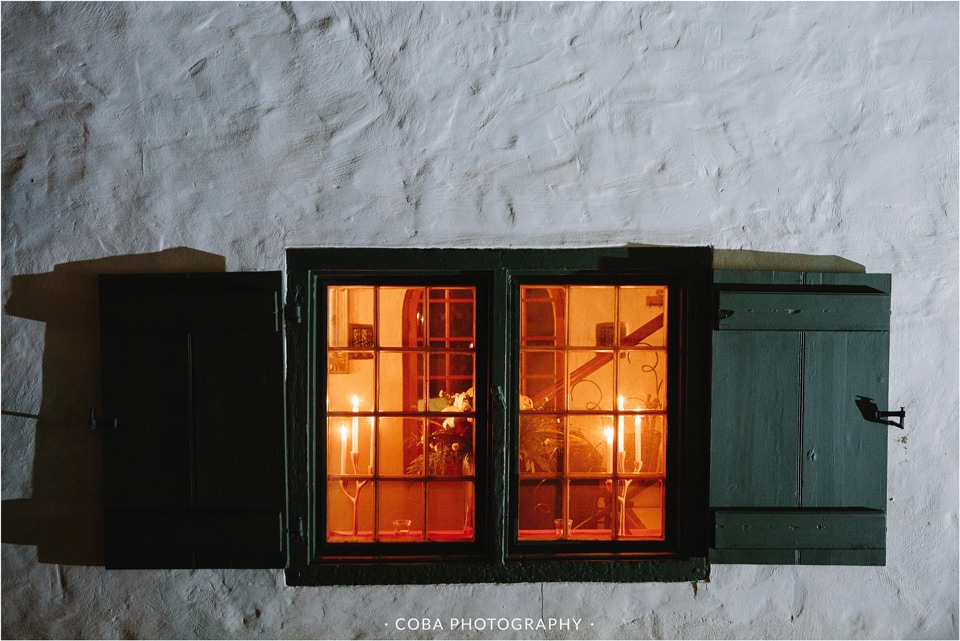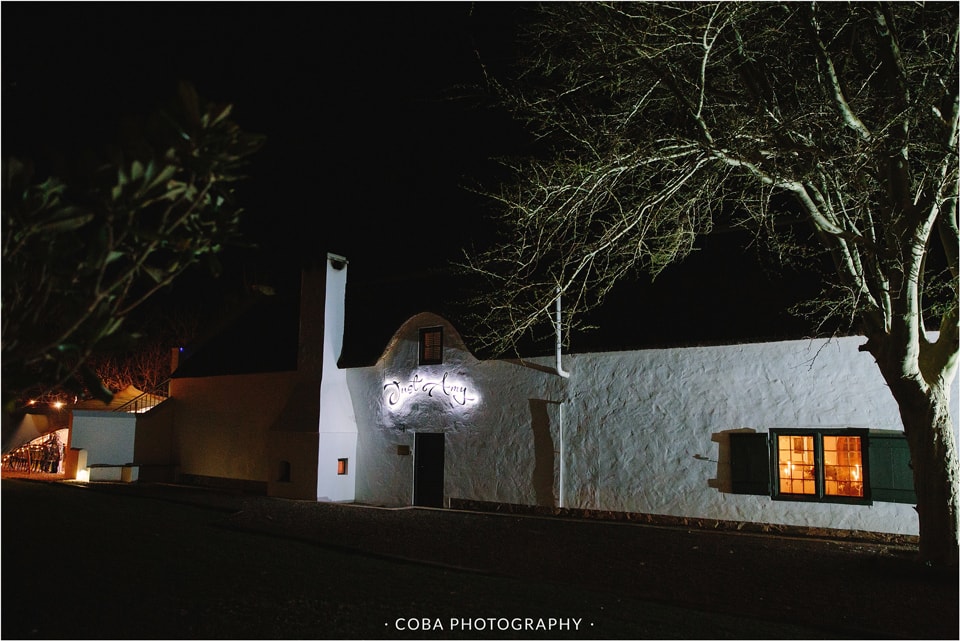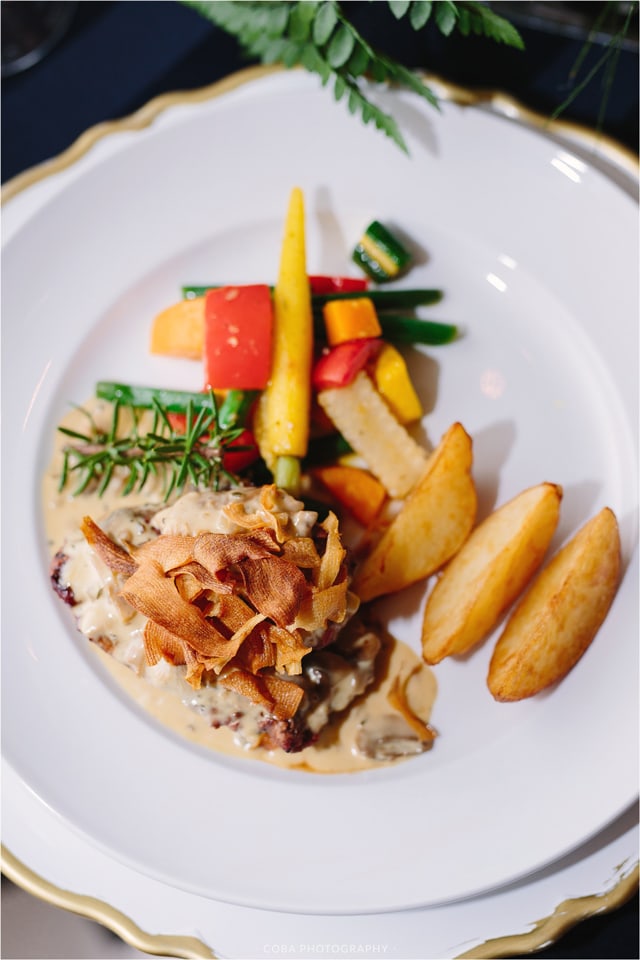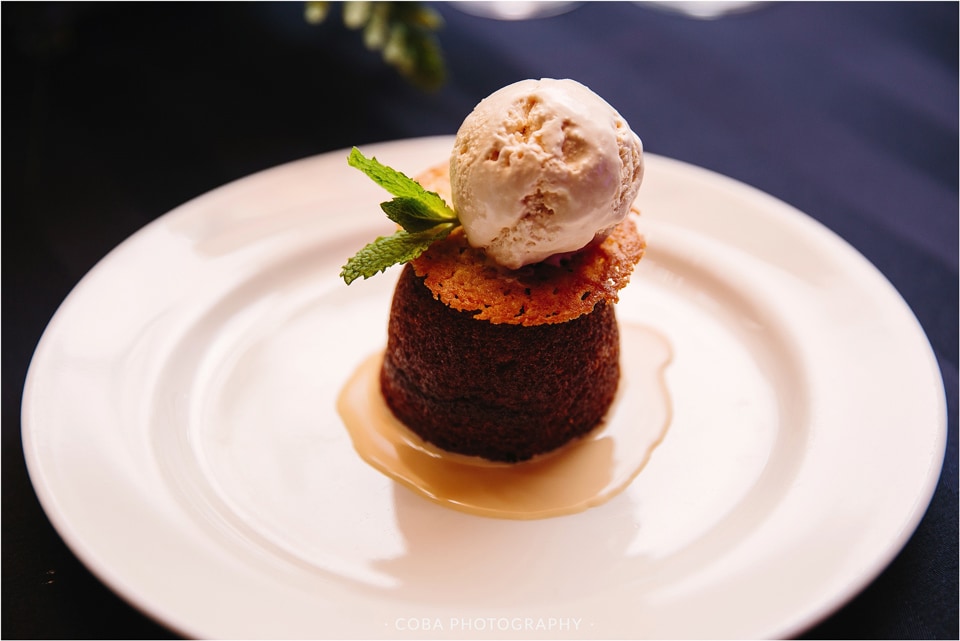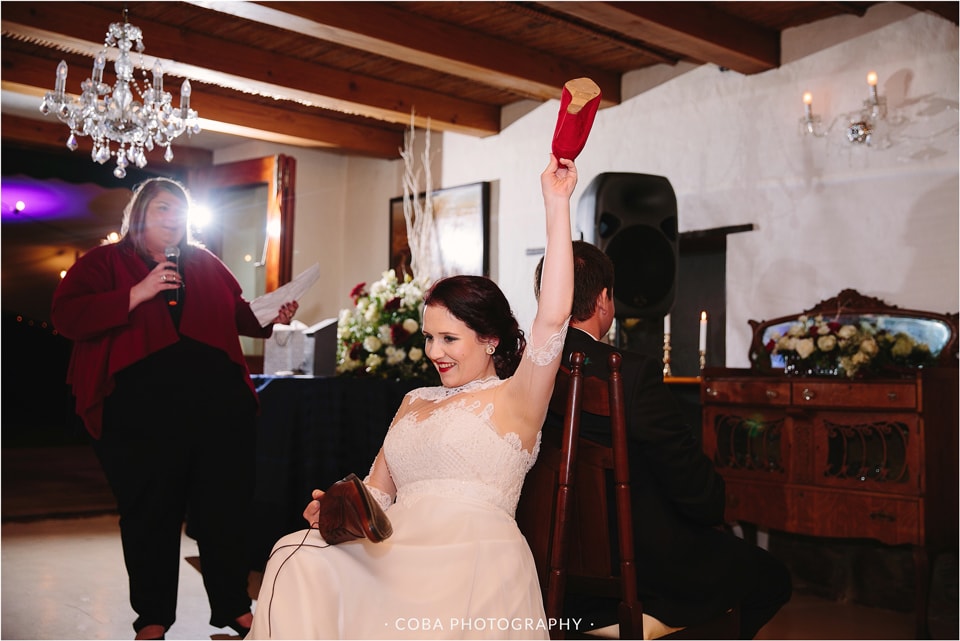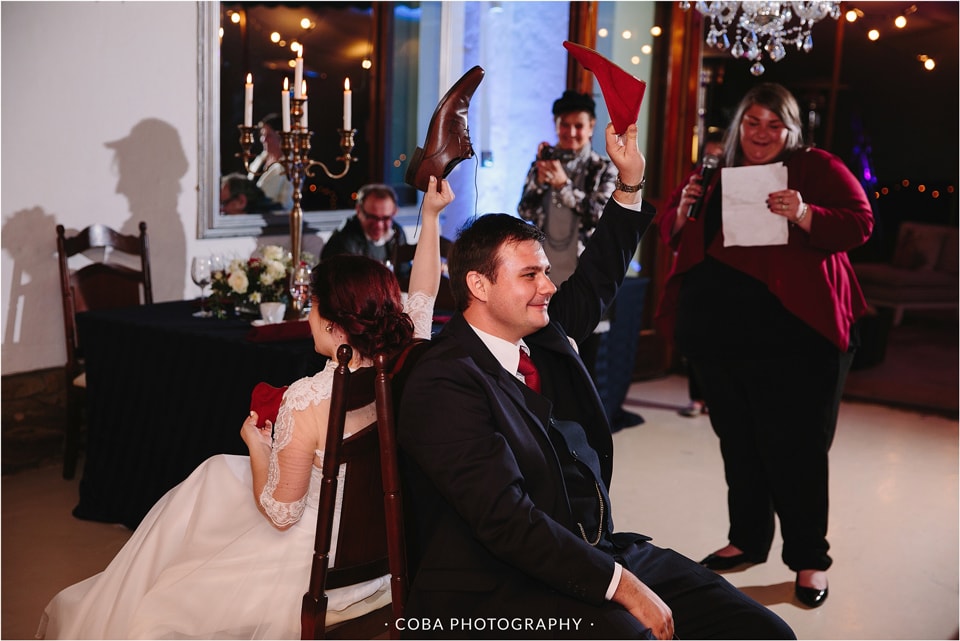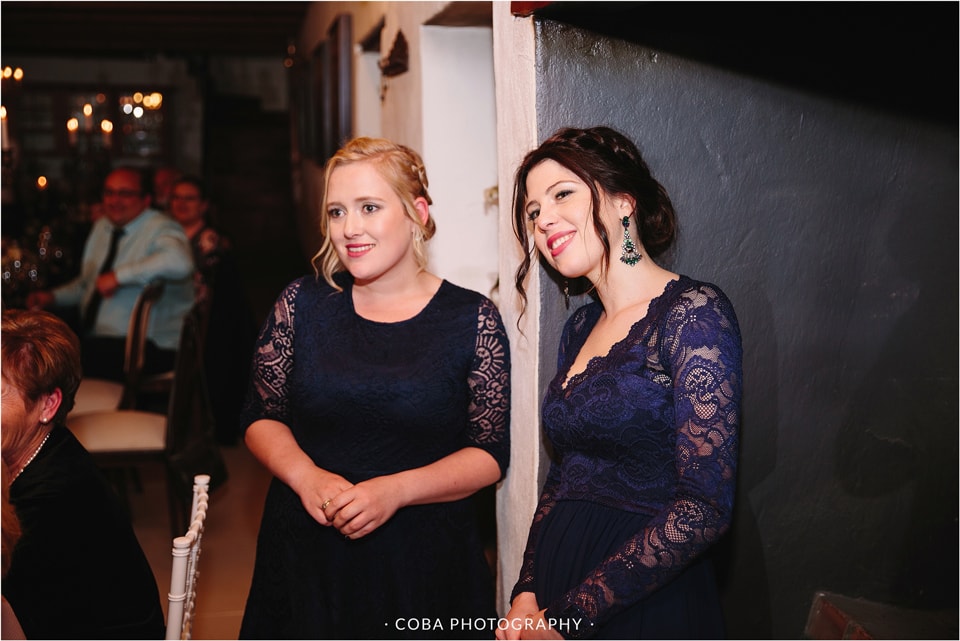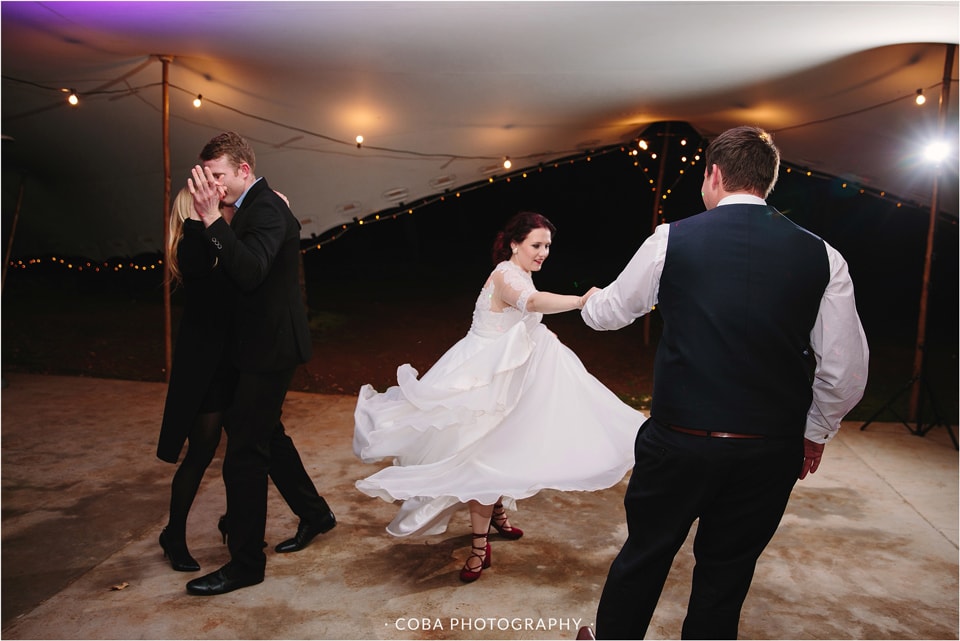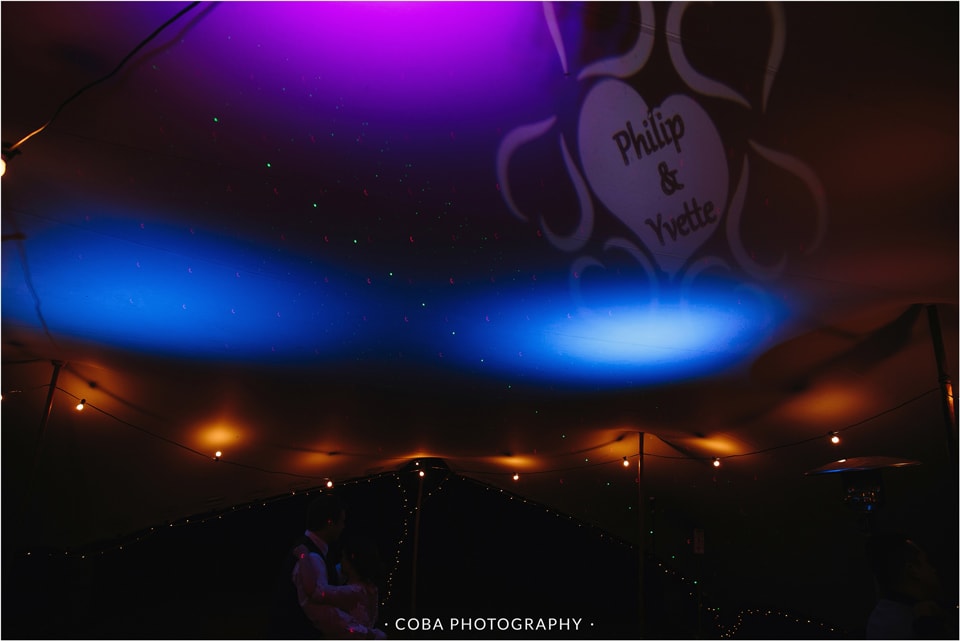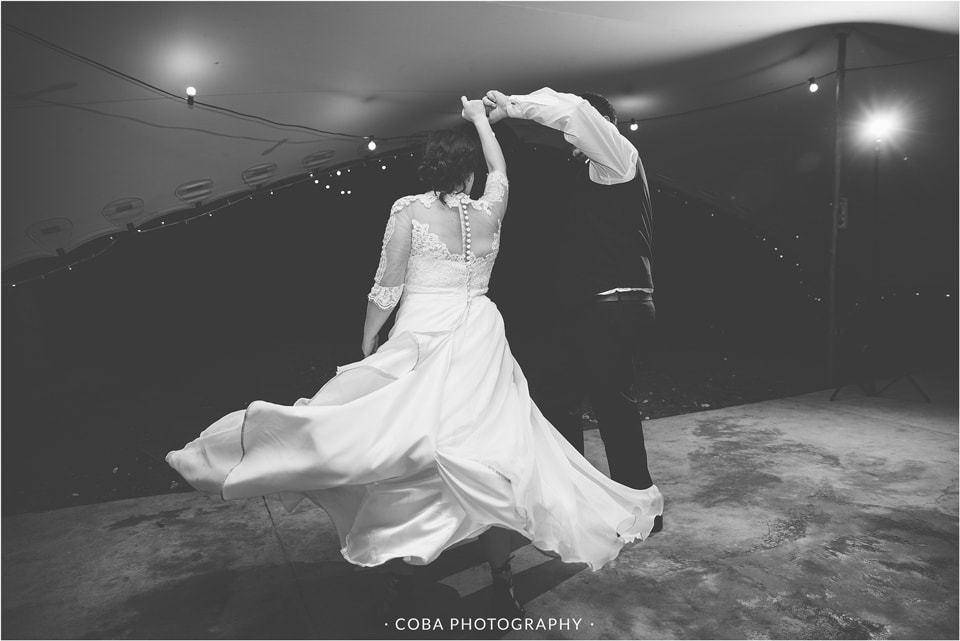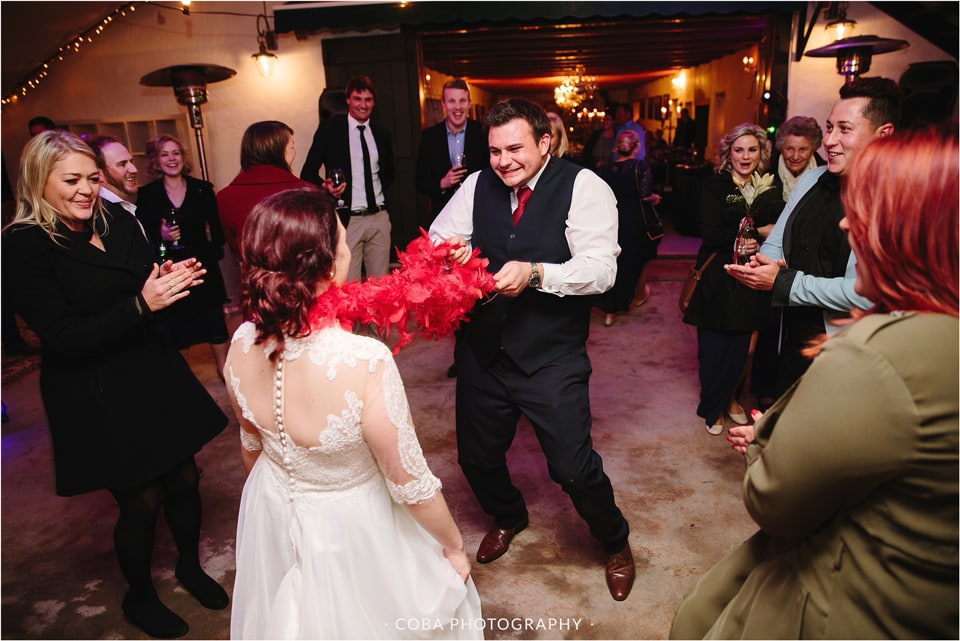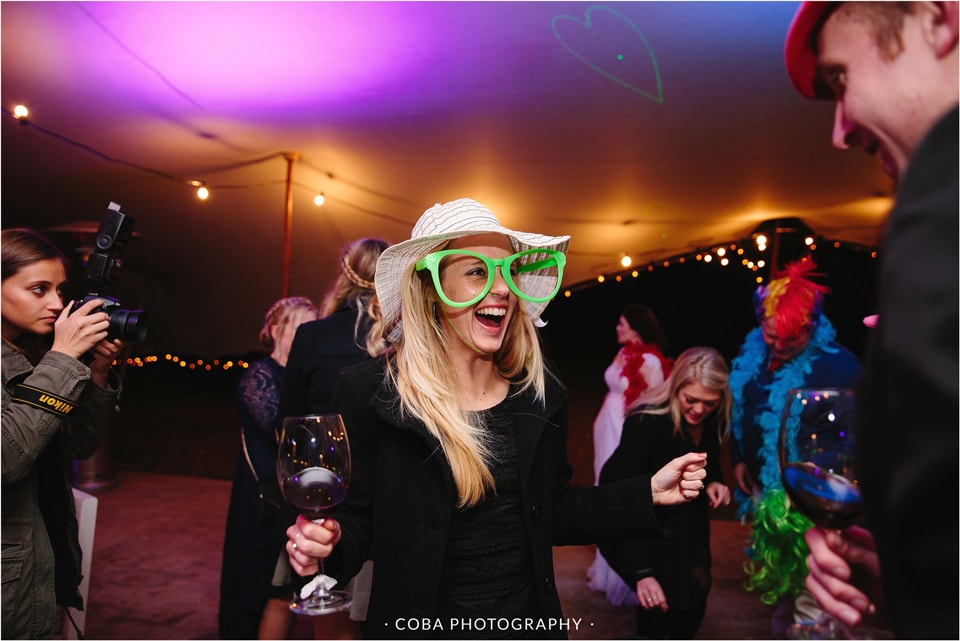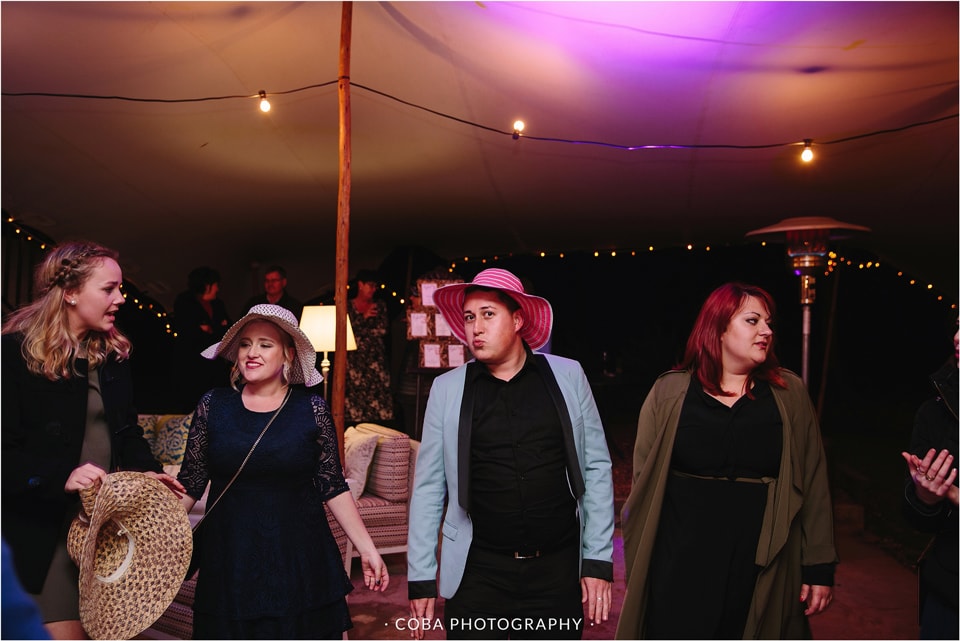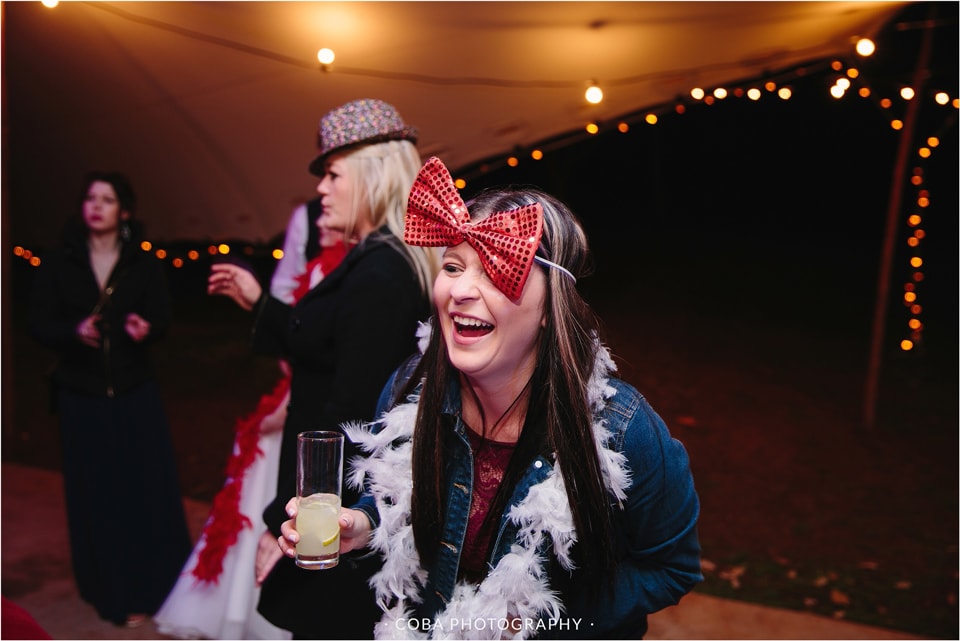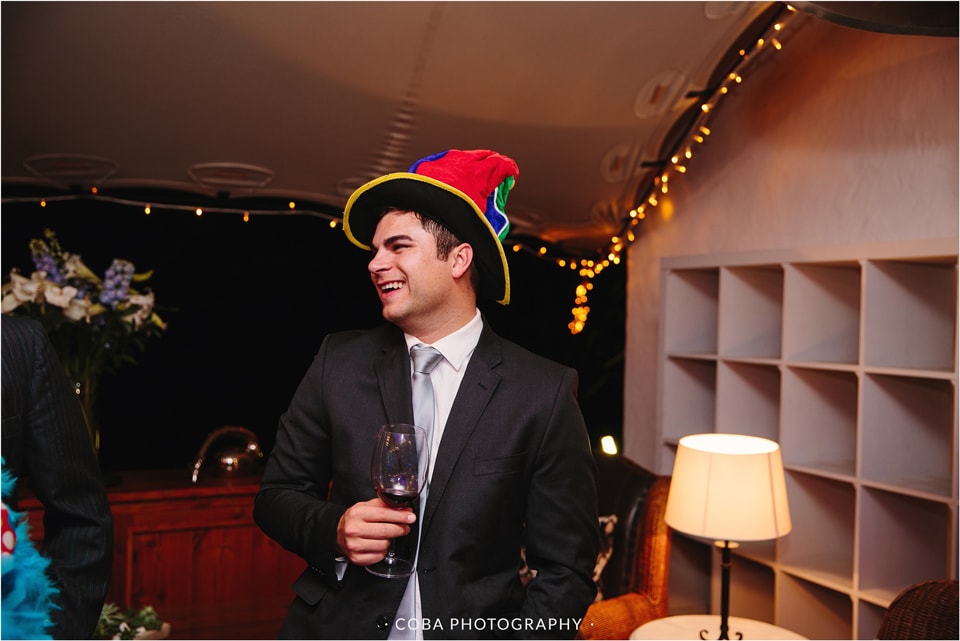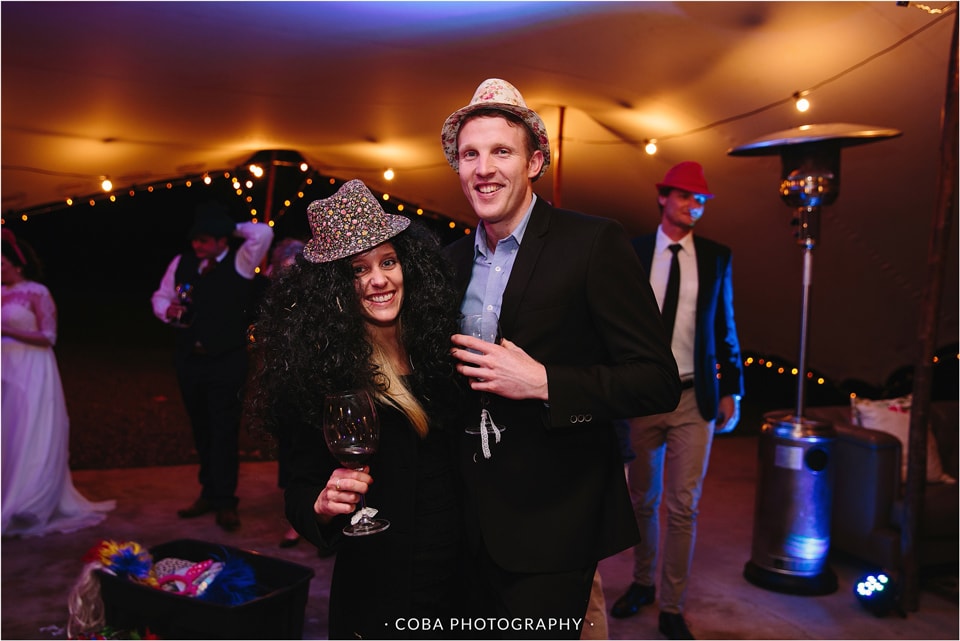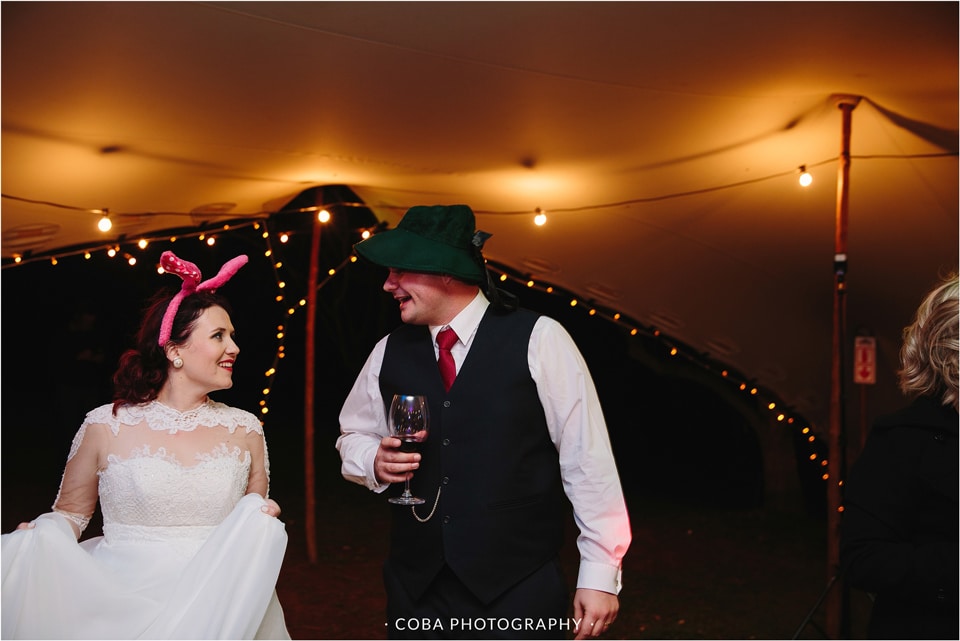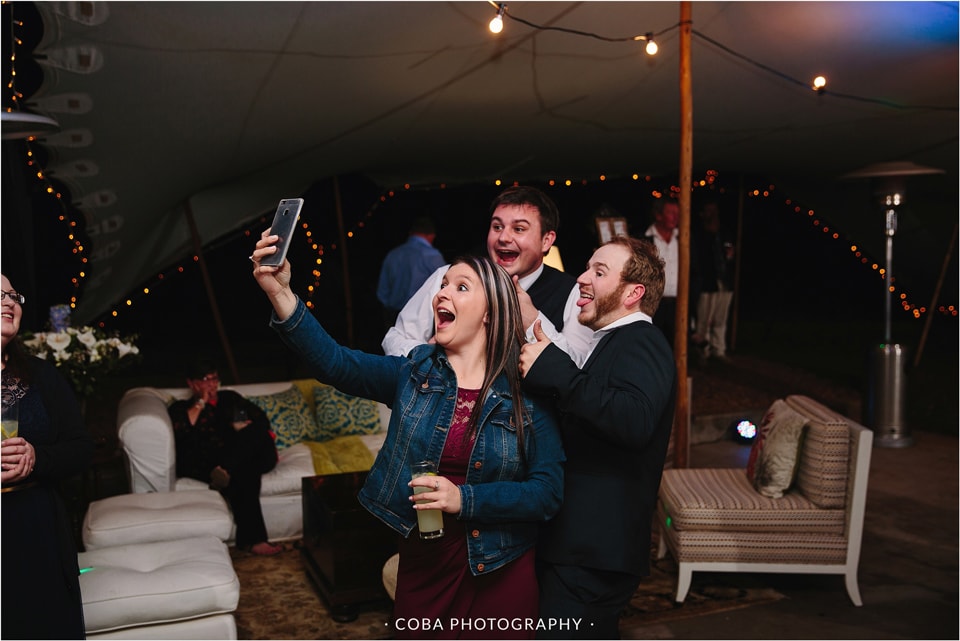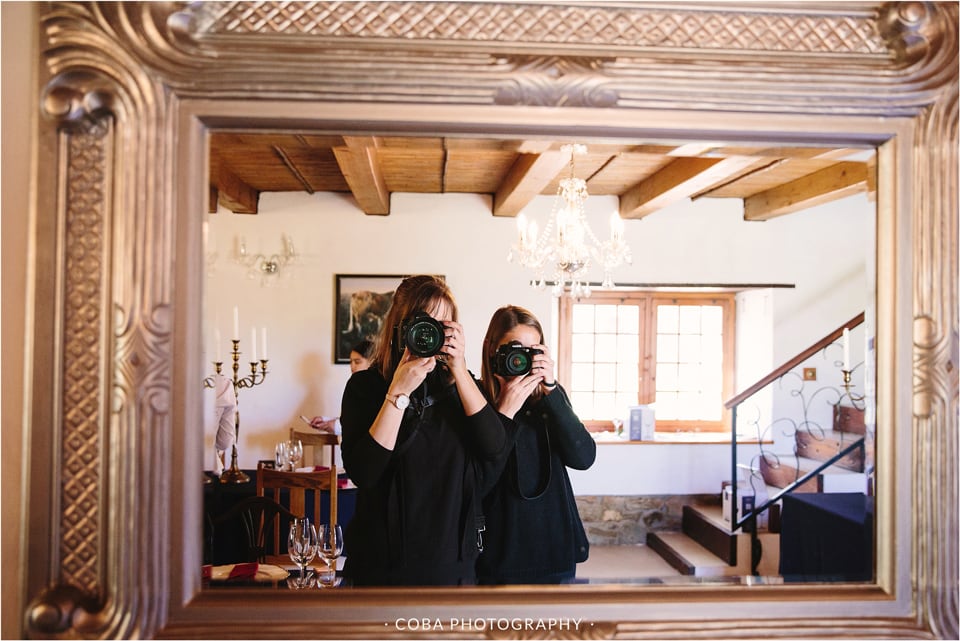 Second photographer: Alecia van Aarde; DJ:DJ Marianne (Musiekland in Robertson); Cake Macaron Tower (Daniela's Kitchen in Cape Town); Dress: Petrus Laubscher (Amazing Designs in Walvis Bay); Bridesmaids Dresses:YDE (Cape Town) Local Boutique (Windhoek); Make up Bride & Hair:  Nicolette Hattingh (Cape Town); Hair Bridesmaids: Elize Middel (Mossel Bay) [Hair]; Decor and Flowers: Jan Harmsgat (Bonnievale/Swellendam) [Décor]Herman Laubscher (Bredasdorp) [Flowers]; Catering: Jan Harmsgat (Bonnievale/Swellendam); Groom suit:  House of Monatic (Cape Town); Stationery: Wim Grootjans (Walvis Bay); Other service providers:Gifts for the guests – De Villiers Chocolates (Franschhoek); Wildebraam Berry Farm (Swellendam); Wedding rings –    Carine van Zyl Jewellery (Riebeeck-West); Wedding cars – Flip Fourie (Montagu); Moira Odendaal (Swellendam);  Church –  Dutch Reformed Church (Swellendam)