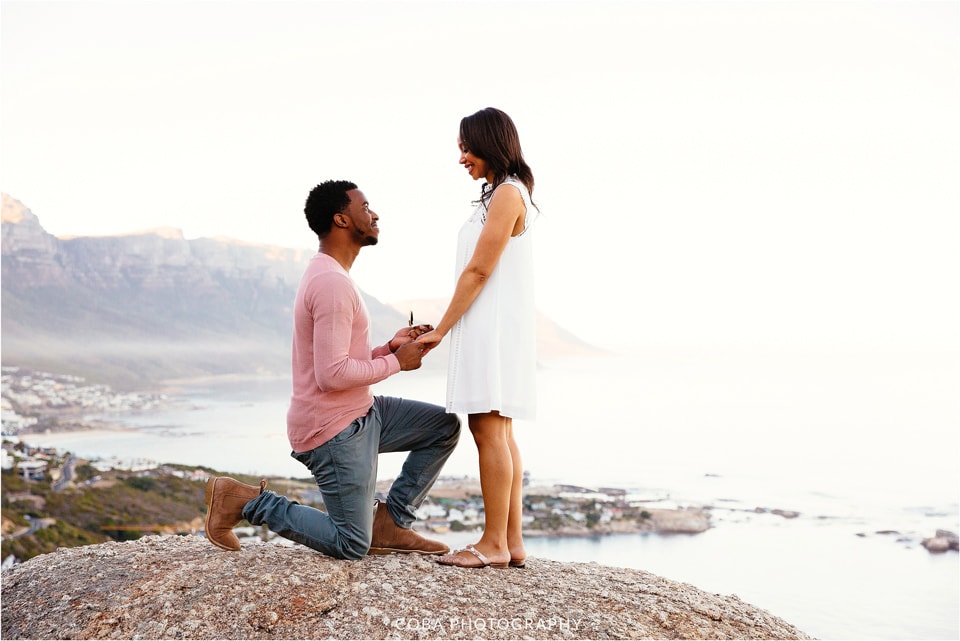 I cannot begin to describe how incredibly special it is to photograph a proposal. Mack had to secretly plan it all from the USA; Audria thought he was planning a trip to California for her birthday, but then the first surprise was that they were coming to Cape Town.
The second surprise – doing a photoshoot for her birthday.
And to top it all off, Mack went down on one knee and proposed 🙂
Mack asked Chad Nathan to film it all with his drone, and you can view the beautiful video Mack edited here (you want to see this, I promise).
Mack & Drea; it was such a pleasure meeting you two and thank you for the privilege I had to capture this moment 🙂