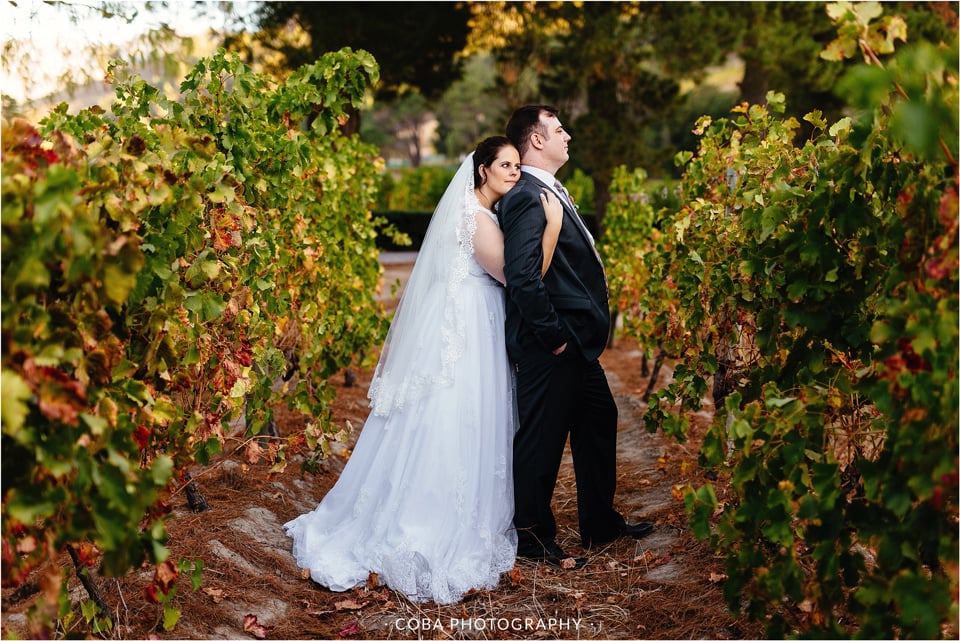 I love small & intimate weddings; especially if it turns out to be a lovely wedding such as Frik & Tanya's. They made the best decision to have Bottomless Coffee perform for them and their guests at the reception; as you will see in the photos – they thoroughly enjoyed the live entertainment 🙂
I just have to share their story of how they met:
"Our story started on 22 January 2006 at 19:27h and 31 seconds to be exact with the most romantic word ever, "skuus". that was me apologising for asking if he was a girl. How was I to know – we met in a chat room!
Every night we would go online to chat to each other. We did not know what the other person looked like, we just really enjoyed each other's company and the conversation always flowed. 
Finally, he scraped the courage together to ask me out on 30 January 2006 at 21:33h with a "hier gaan niks… sal jy volgende vrydag saam met my 'n fliek wil gaan vang?"
Of course, I immediately said yes, but still had to ask my parents and reveal the fact that I have been chatting to someone online! 
Although sceptical, my parents agreed and Frik insisted on meeting them (and by extension me) before our first date. Naturally he won them over with his charm…
Frik officially asked me to be his girlfriend on 18 February 2006 and as they say the rest is history!
We are one of the few people that know exactly how our first conversation went. Actually, how all our conversations went up until we finally met in person. I have kept our conversation logs and it is still a great reminder of what started the best chapter in our lives."
Their engagement story:  "He proposed when we were on holiday in Zanzibar. He said he would like to take some pictures of the sunrise and we got up very early (so I didn't look my best). We walked on the beach taking pictures, waiting for the sunrise to come (which it didn't). I turned around looking at the camera as I was taking a picture and there he was on his knee. He said he couldn't wait for the sun and asked me.
I did not expect it at all!:
A tip from the bride for couples busy planning their wedding: "Leave yourself enough time to do things! Take leave at least a week before the wedding, because all the last minute things can add to the stress."
Click here to view more photos on their online gallery. 
Service Providers: Second Shooter: Ilse de Klerk; DJ: Live Band – Bottomless Coffee Band; Cake: Manly Baker; Dress: Bride & Co; Make up & Hair: Cape Make-up artists; Decor and Flowers: Mabel – Die Gieter; Catering: Rickety Bridge; Groom suit: Woolworths; Stationery:PNA
Scroll down to view photos.