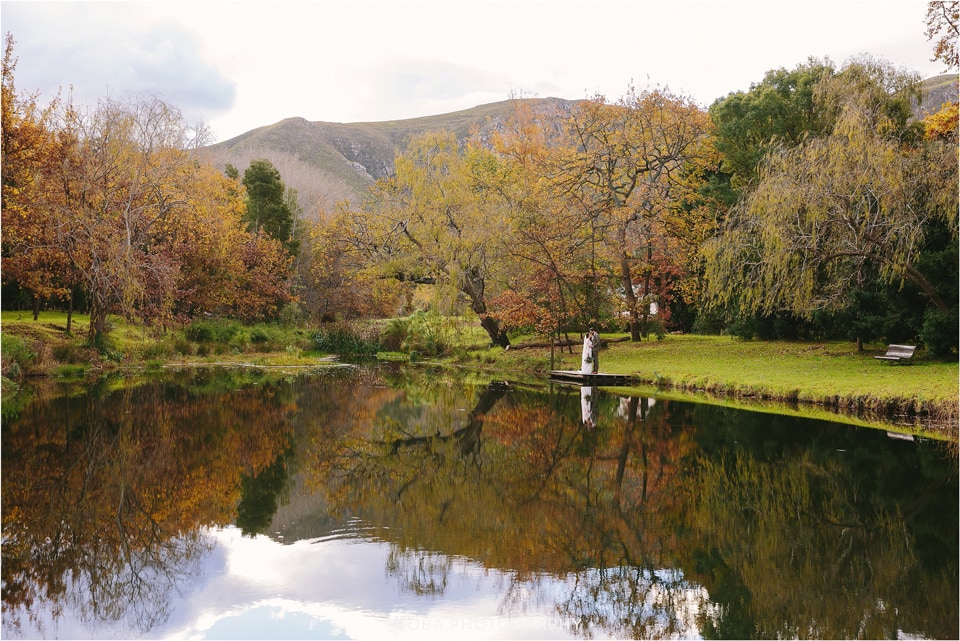 "Take me into your loving arms
Kiss me under the light of a thousand stars
Place your head on my beating heart
Maybe we found love right where we are"
This was a true winter wedding wonderland. Not only was the weather perfect; it was incredible to witness such a lovely couple say their I-do's 🙂
They met while studying medicine in Bloemfontein, she fell in love first, and after a year of lots of praying; Hugh fell in love with Anneke. This was her confirmation that he was the one for her, as they relied on God from the beginning to guide them.
Their engagement story in Anneke's words: "We went to Clarens for our two year anniversary. He was adamant that we should go hike and have a picnic in the Golden Gate national park. Just to set the scene – I'm not remotely fit and also it was about 5 degrees…) – so I nearly died while he was running up the mountain looking for a good picnic spot. Eventually (after a lot of me nagging) we stopped to drink champagne on a rock with and amazing view of the Maluti mountains and there he got on one knee and proposed. However, the biggest surprise was yet to come. We opted to have our picnic in front of the fireplace at home and there I was surprised by our entire family, from all over the country, who came to share the special weekend with us!"
Scroll down to view photos.
Service provider list at end of post.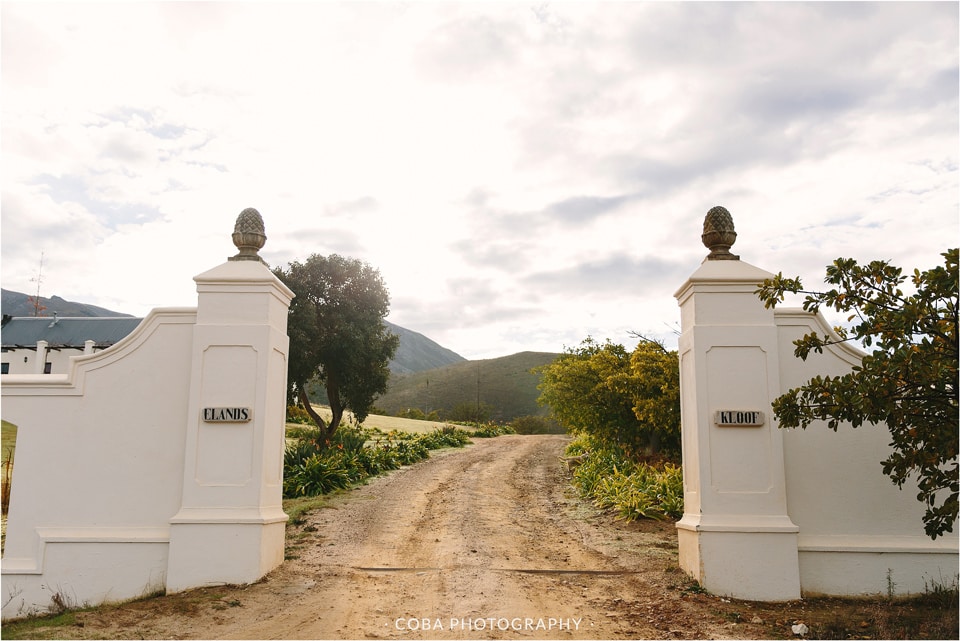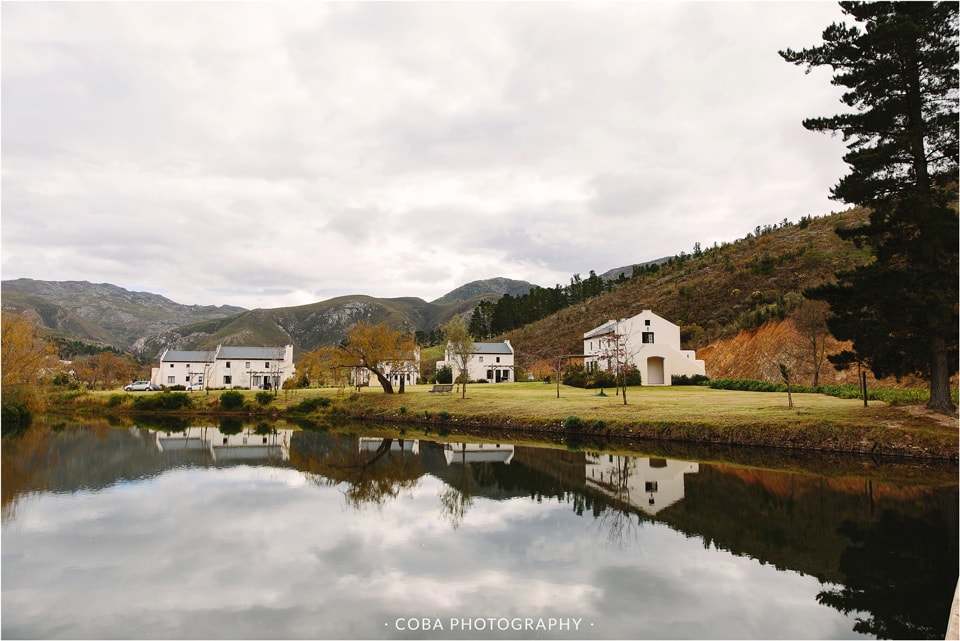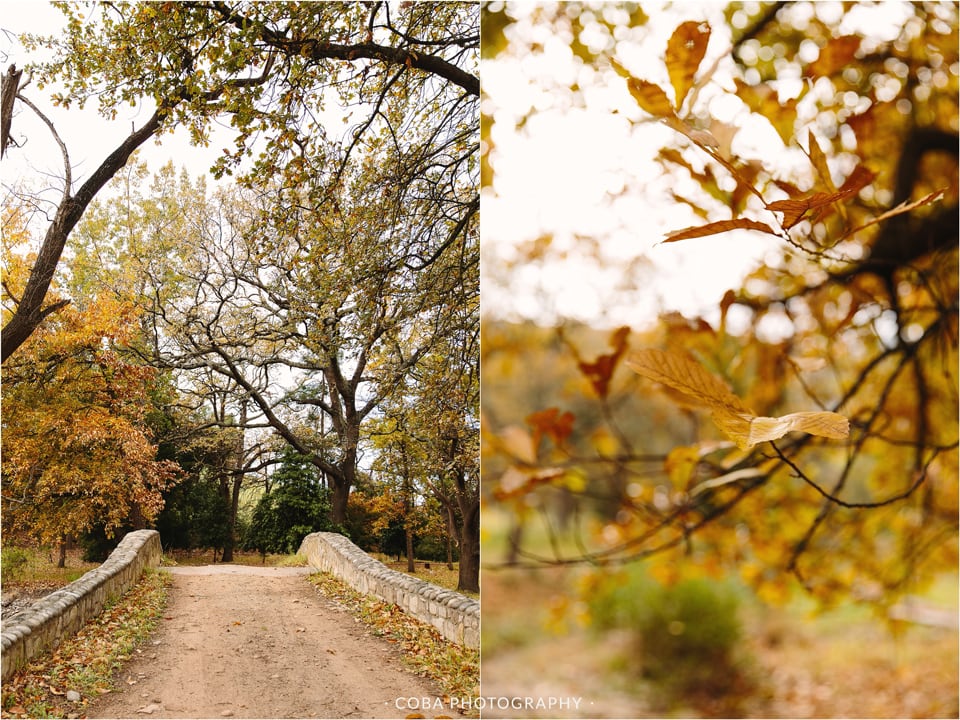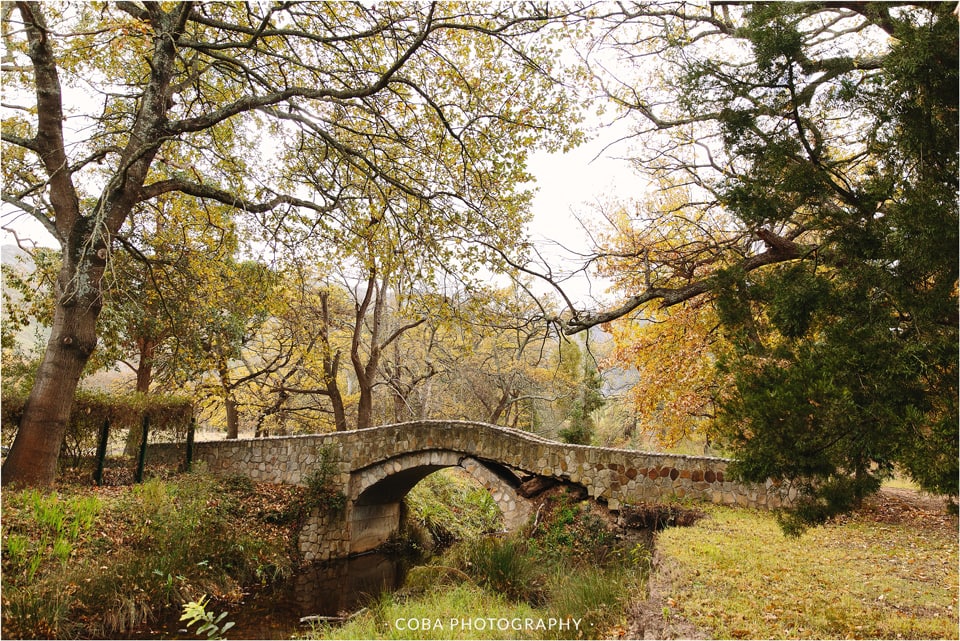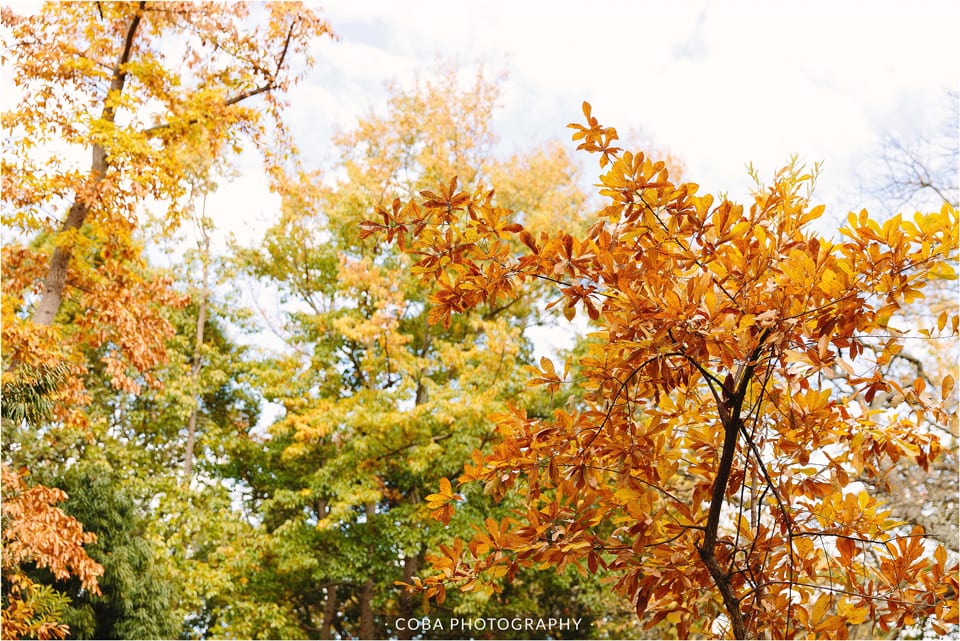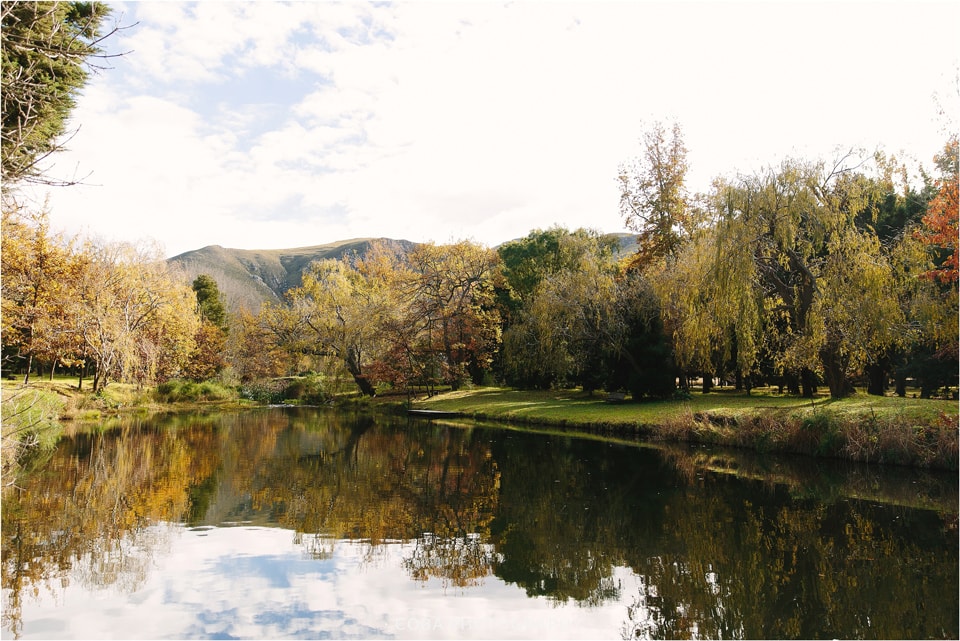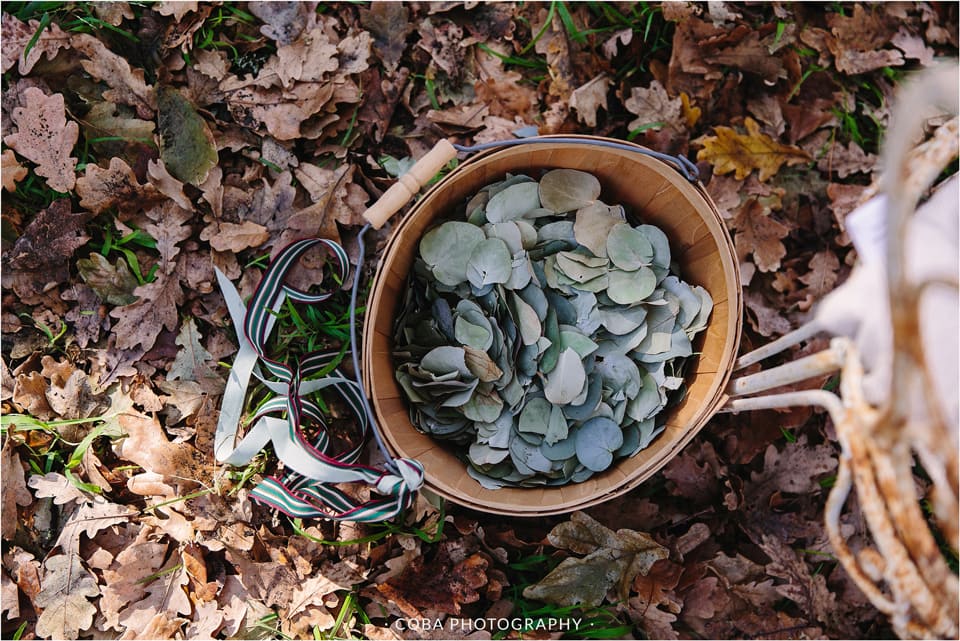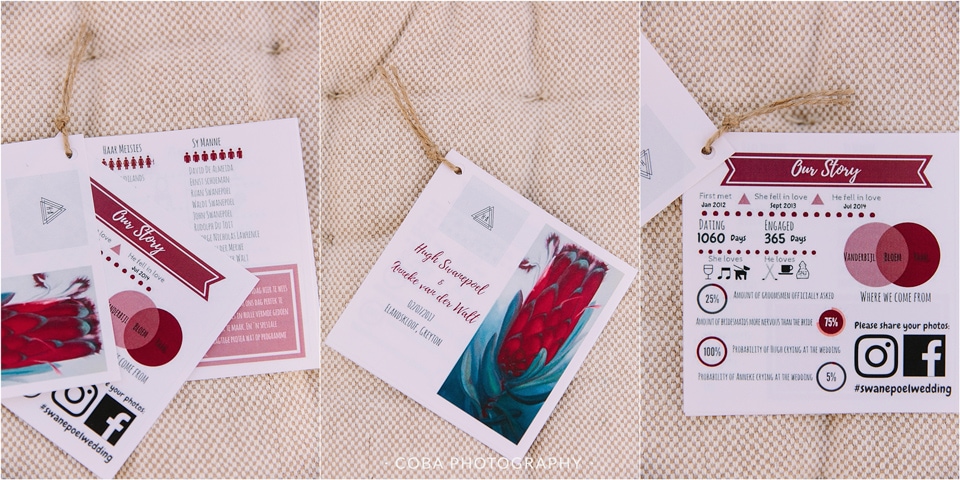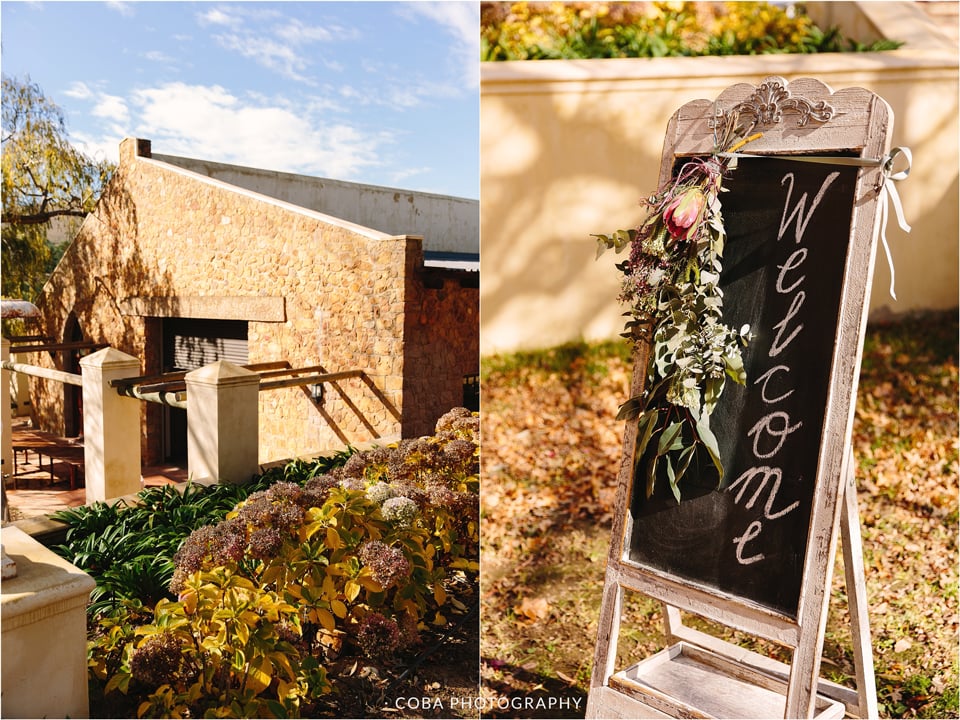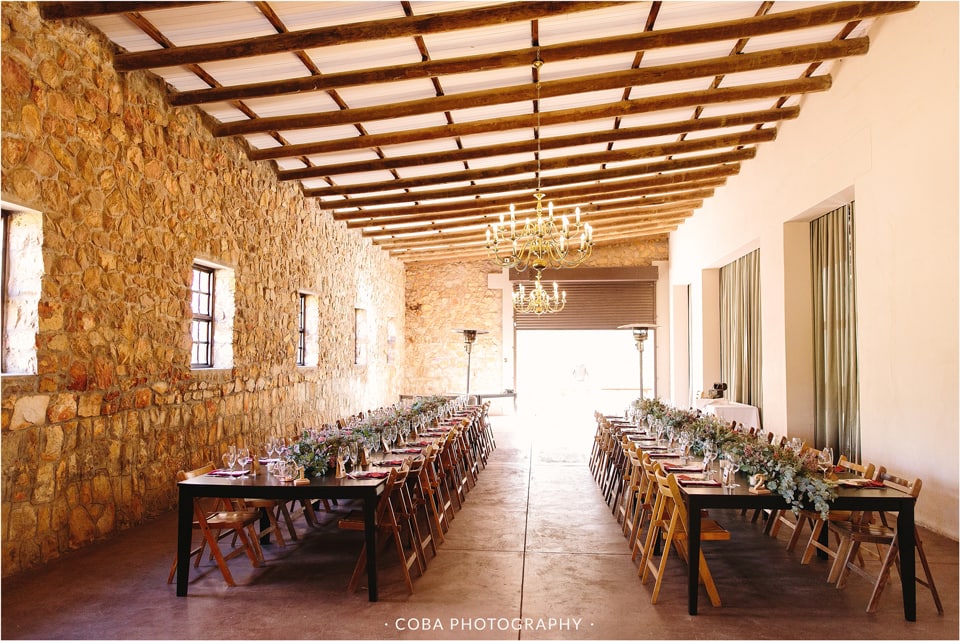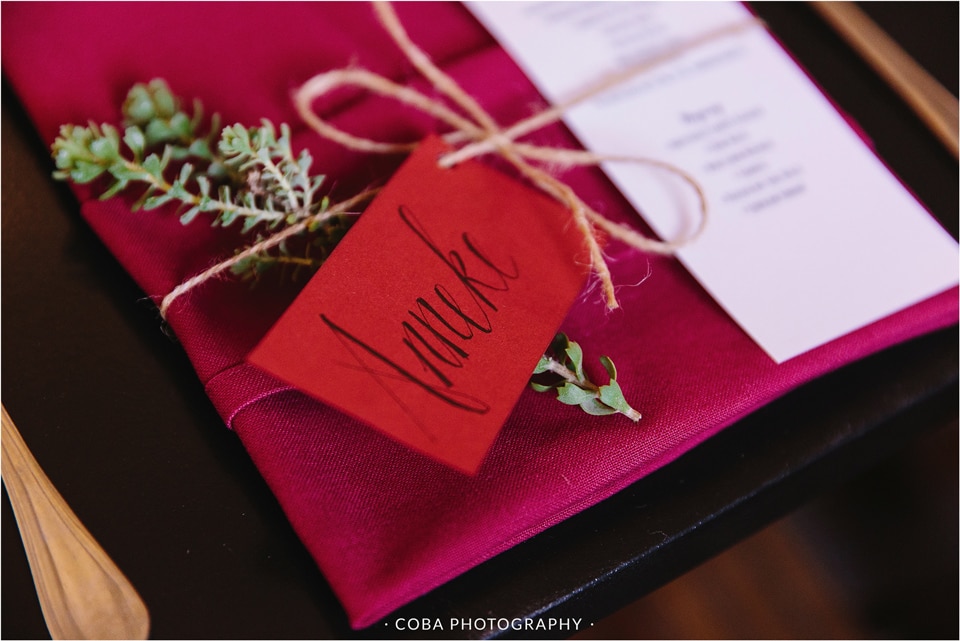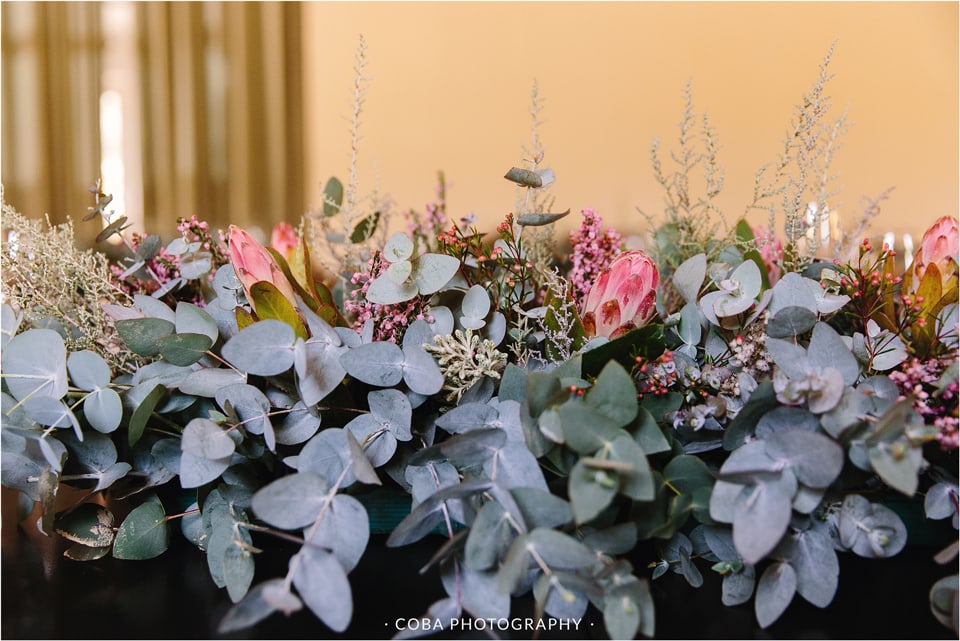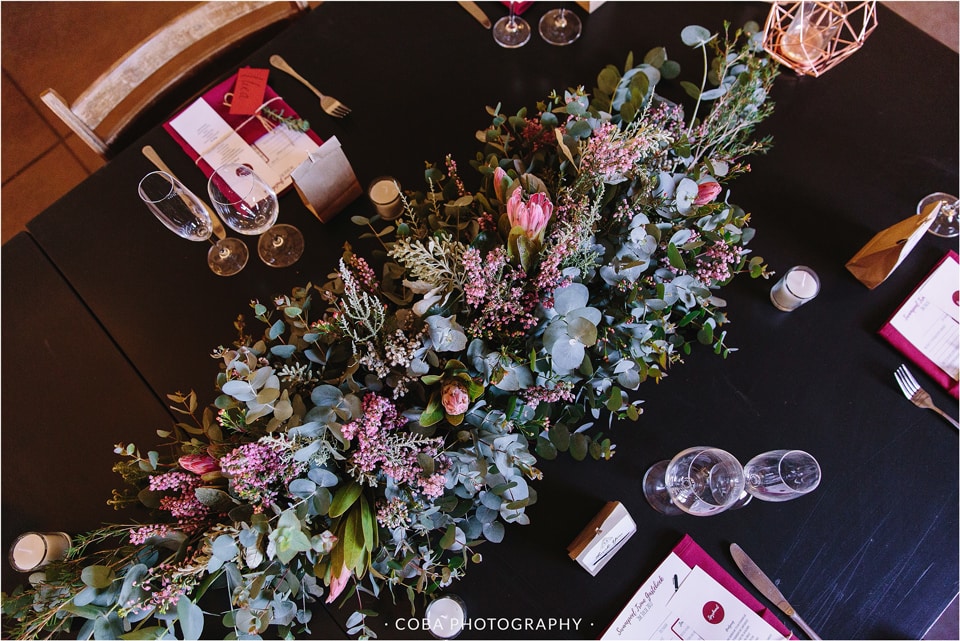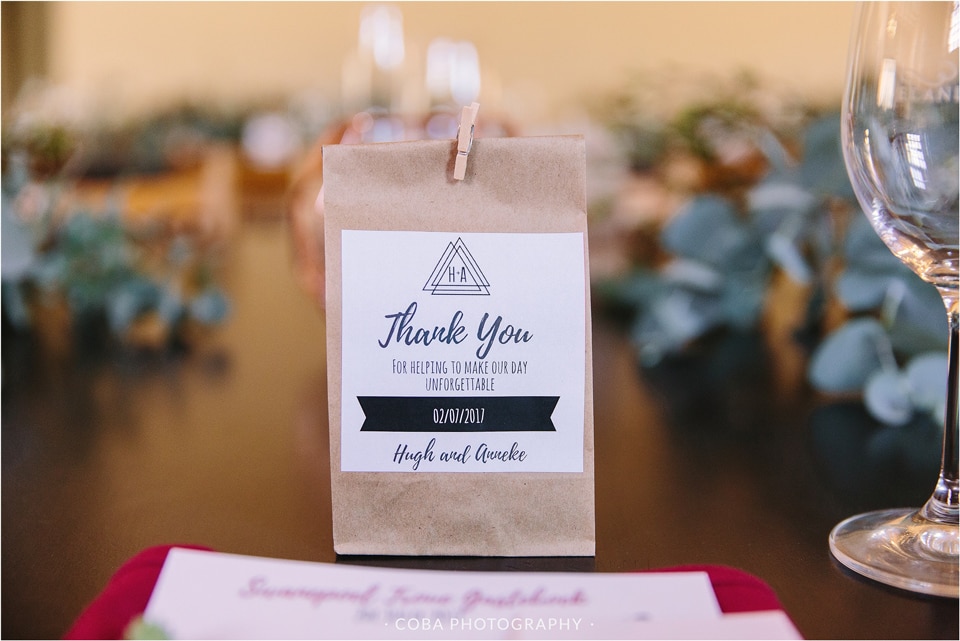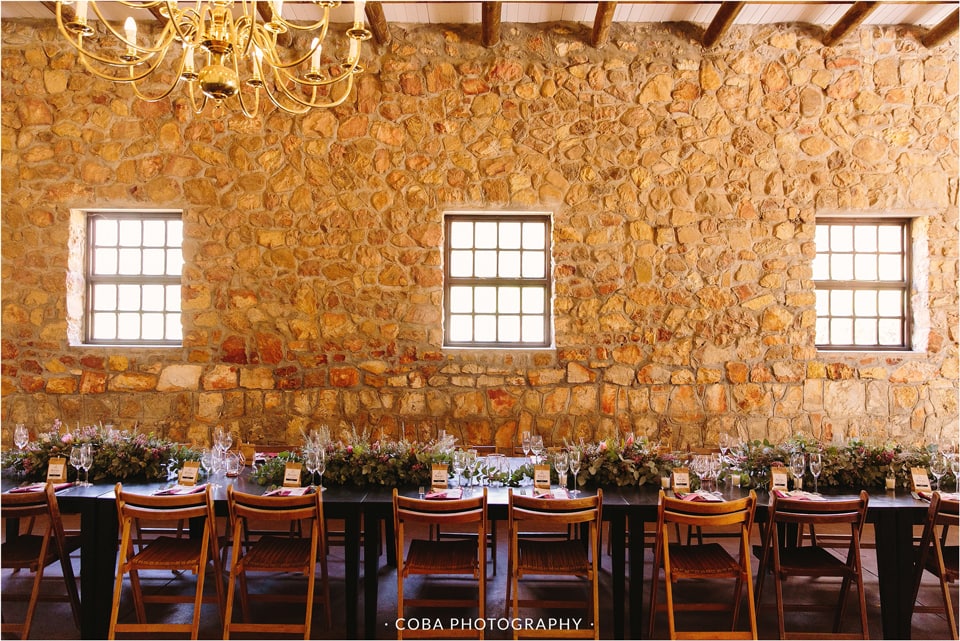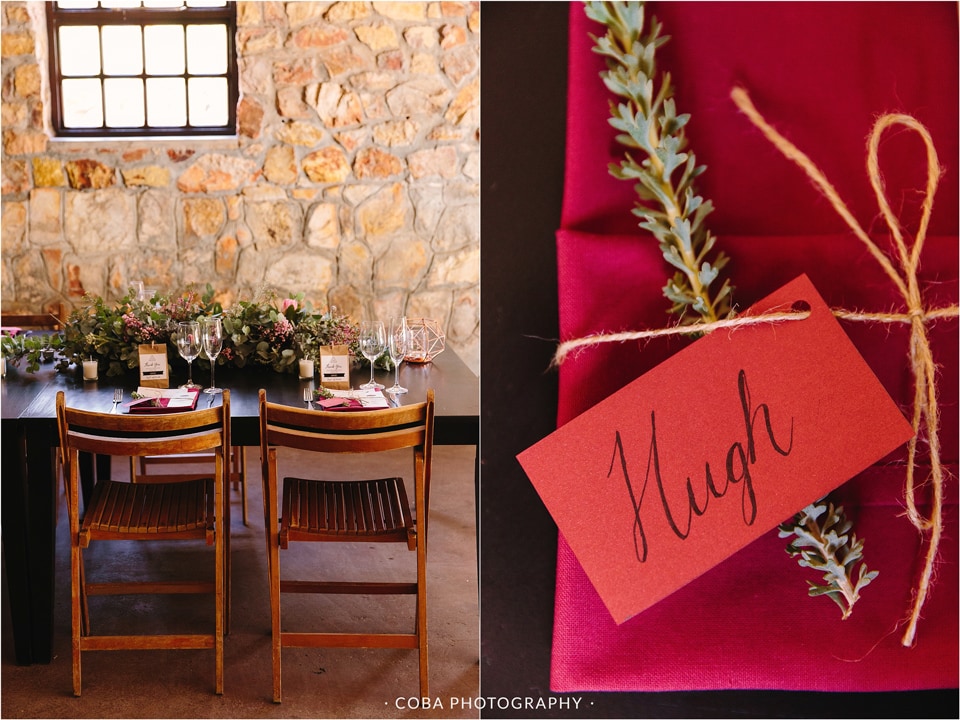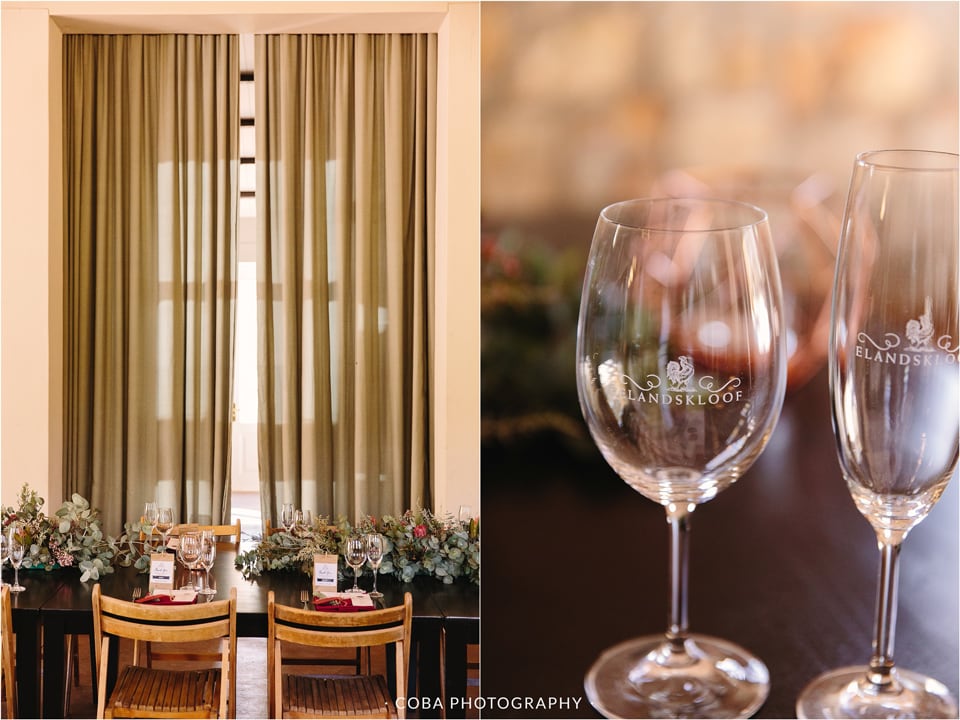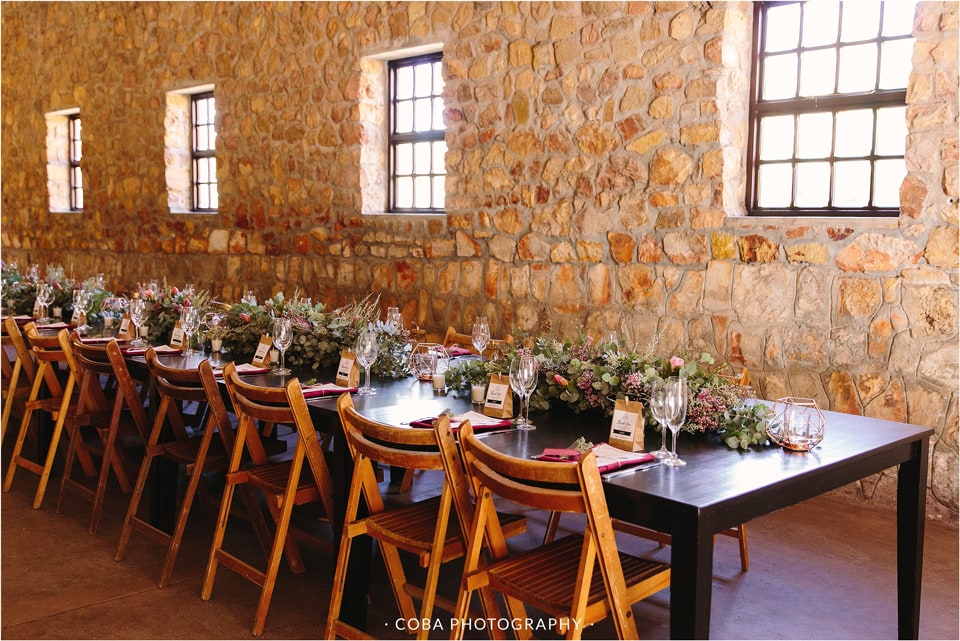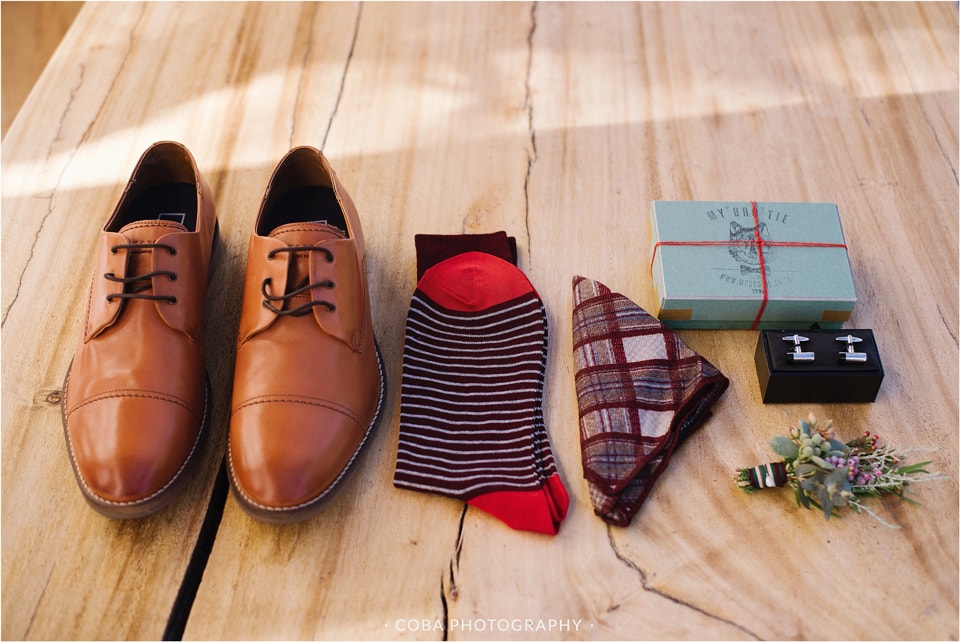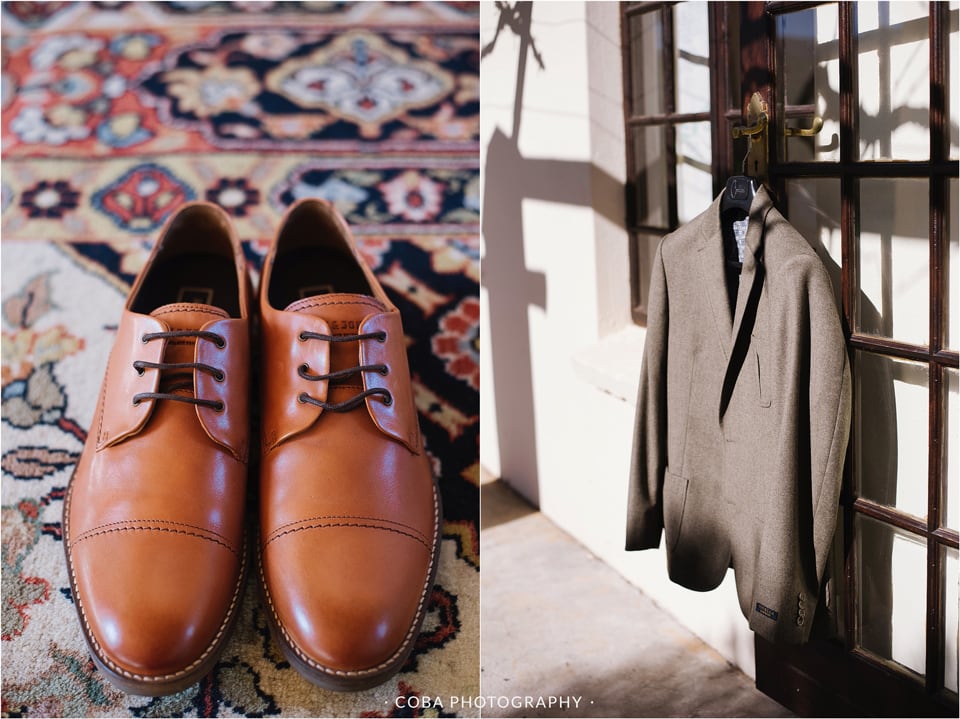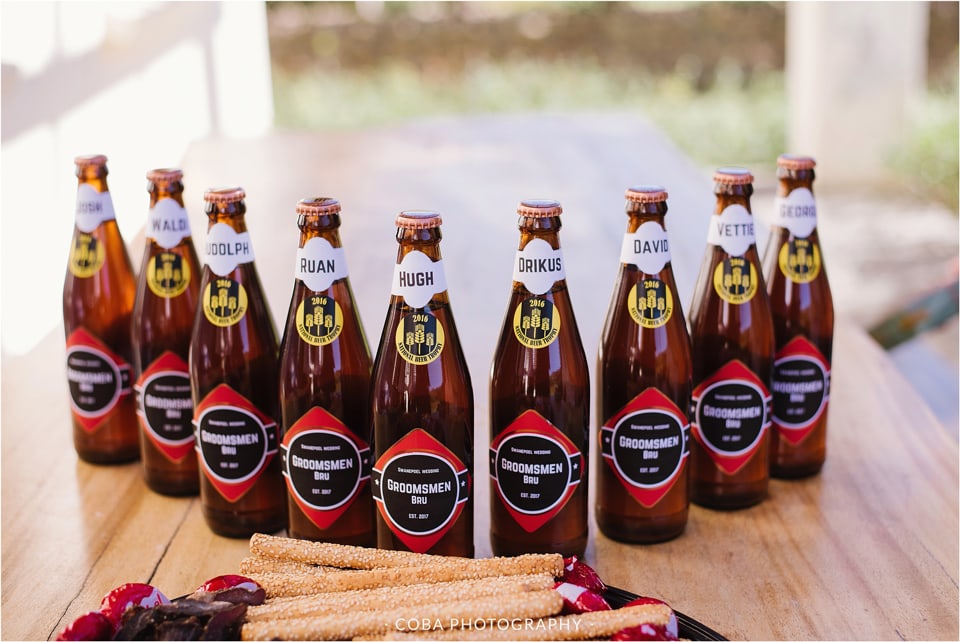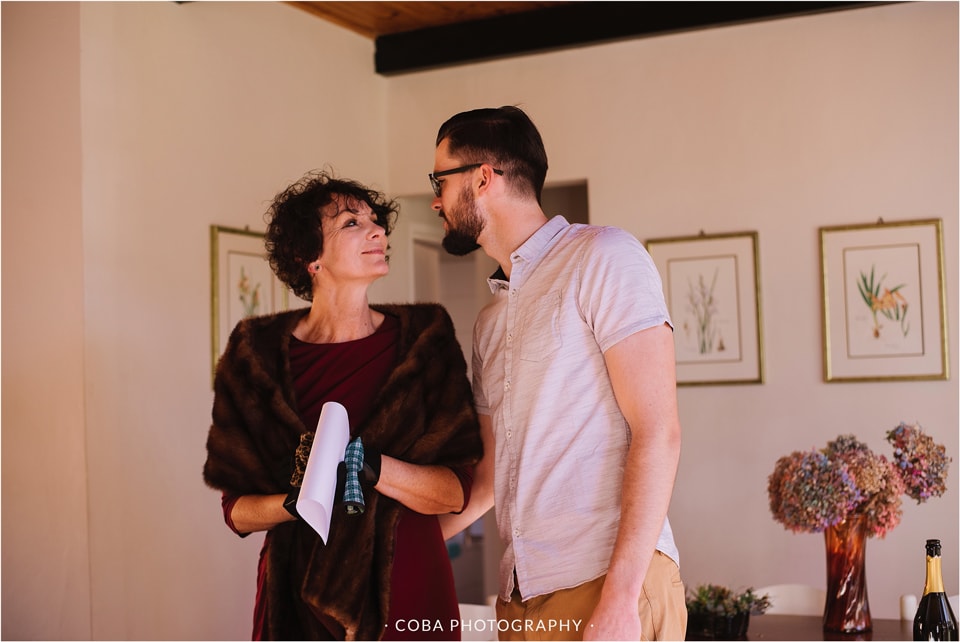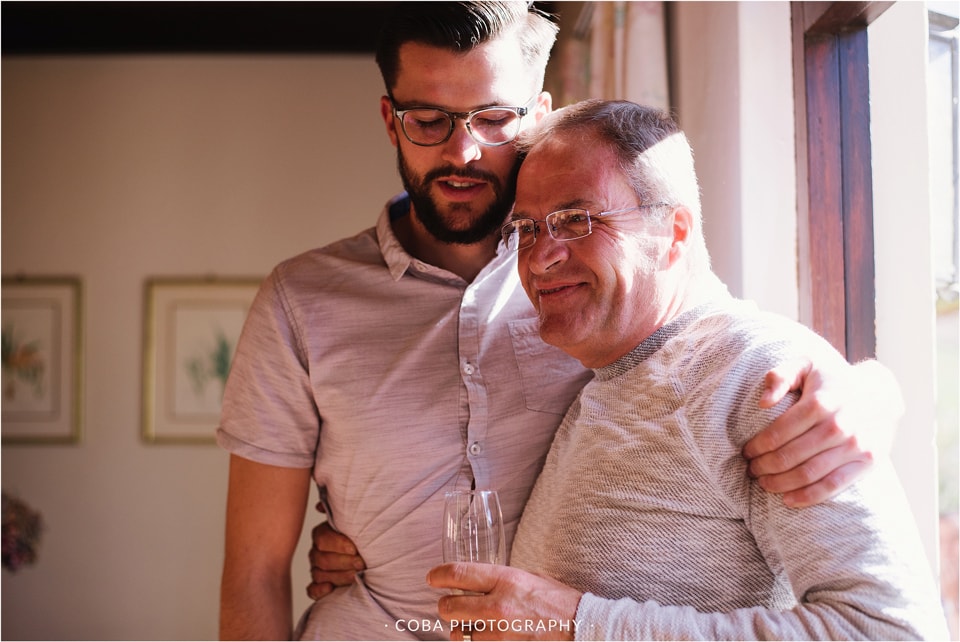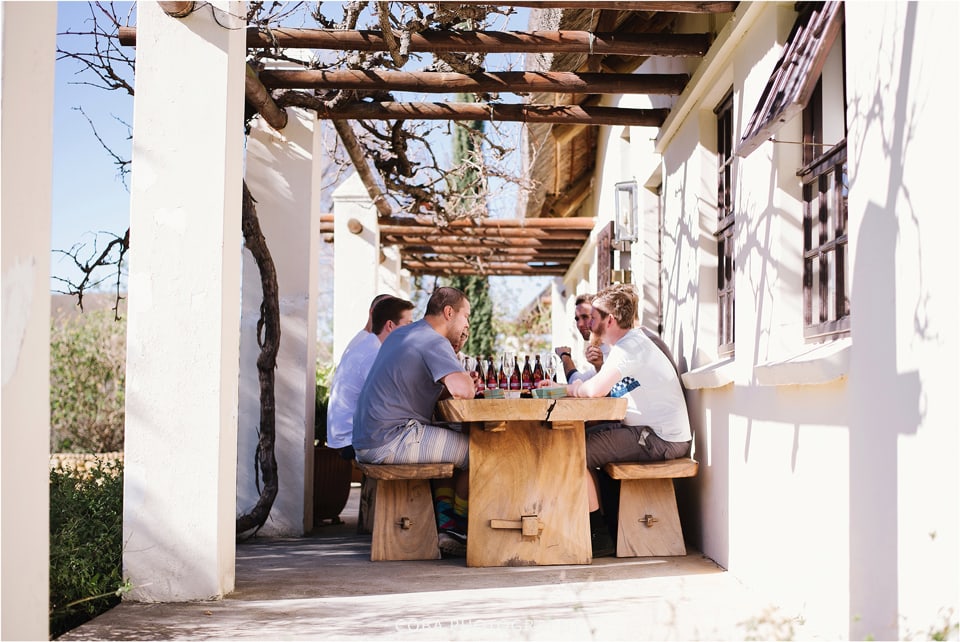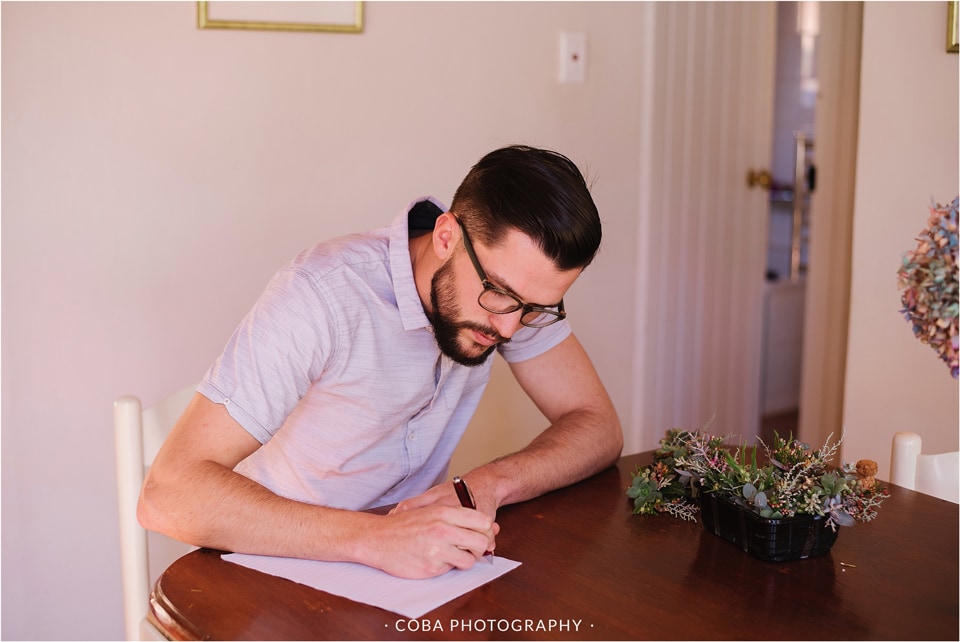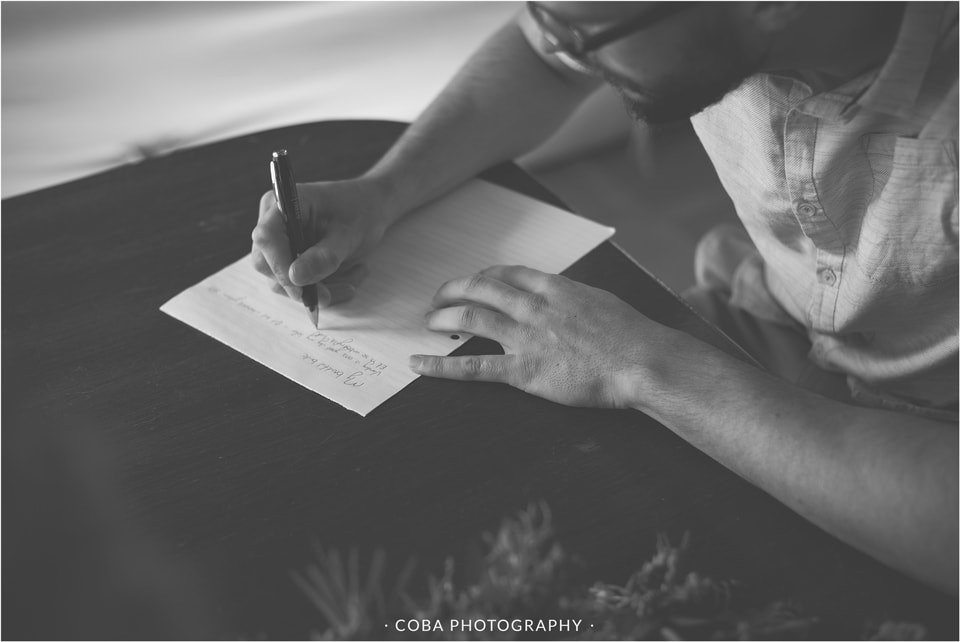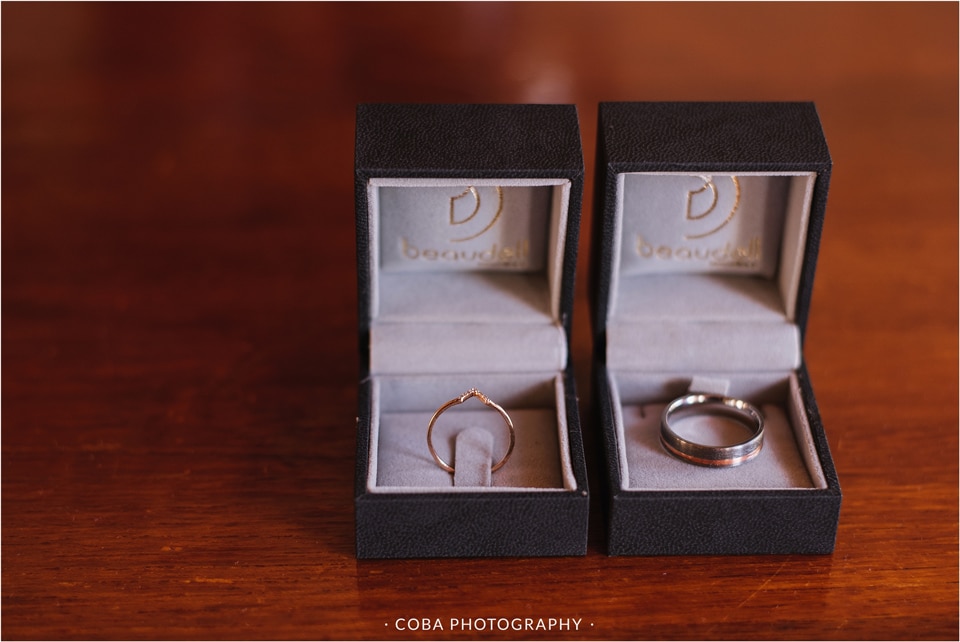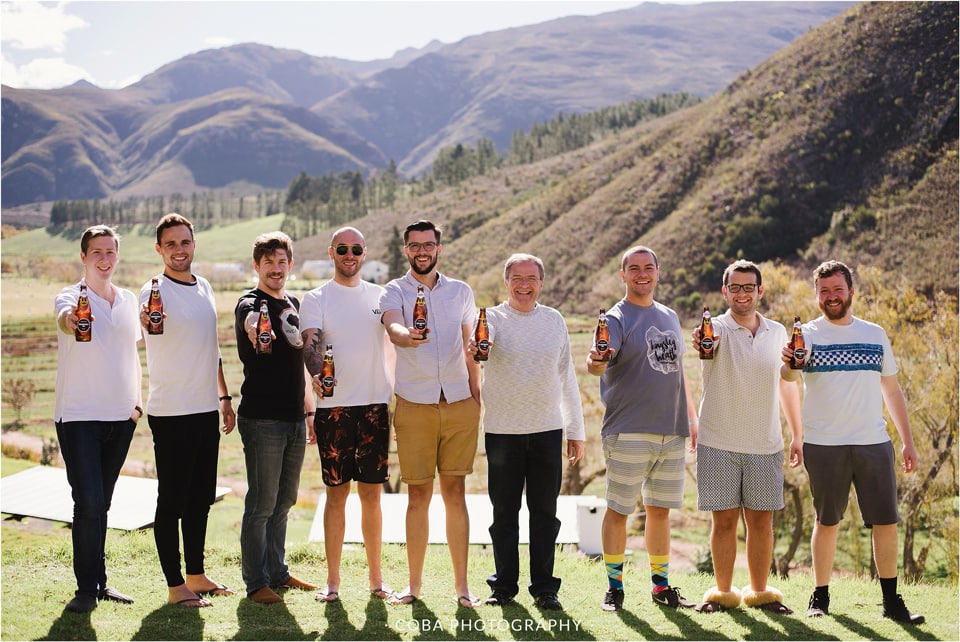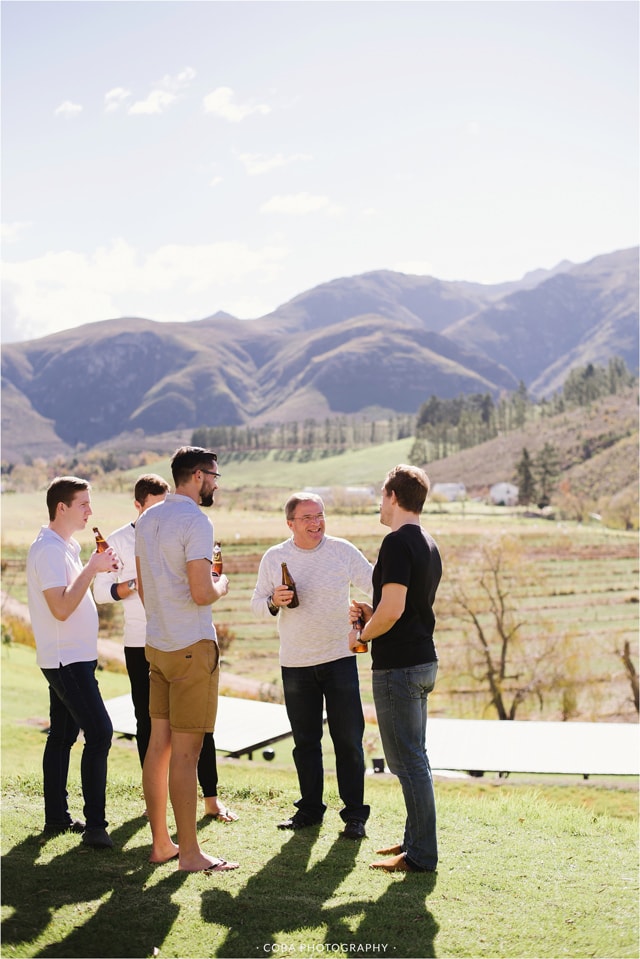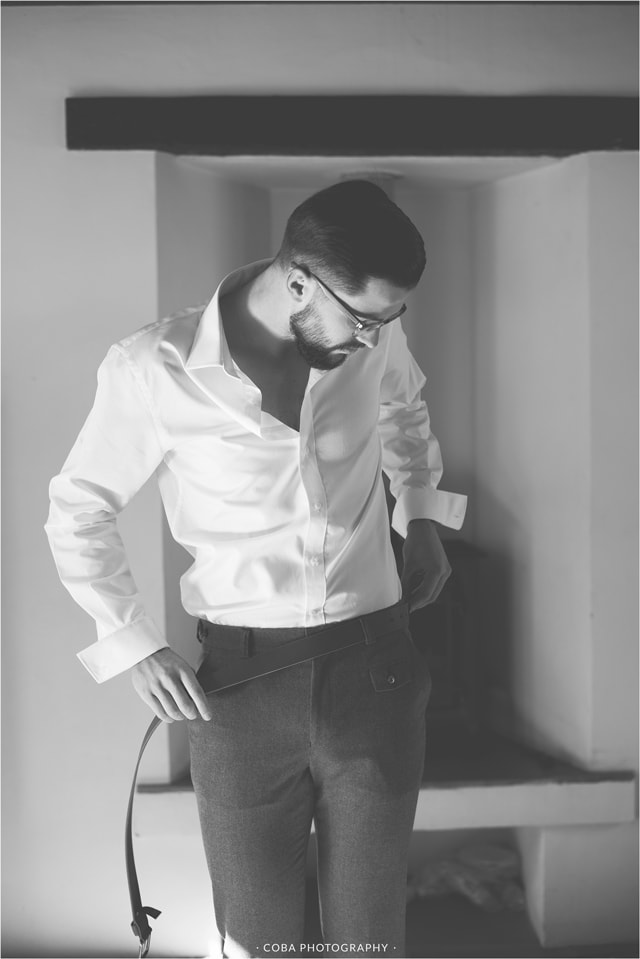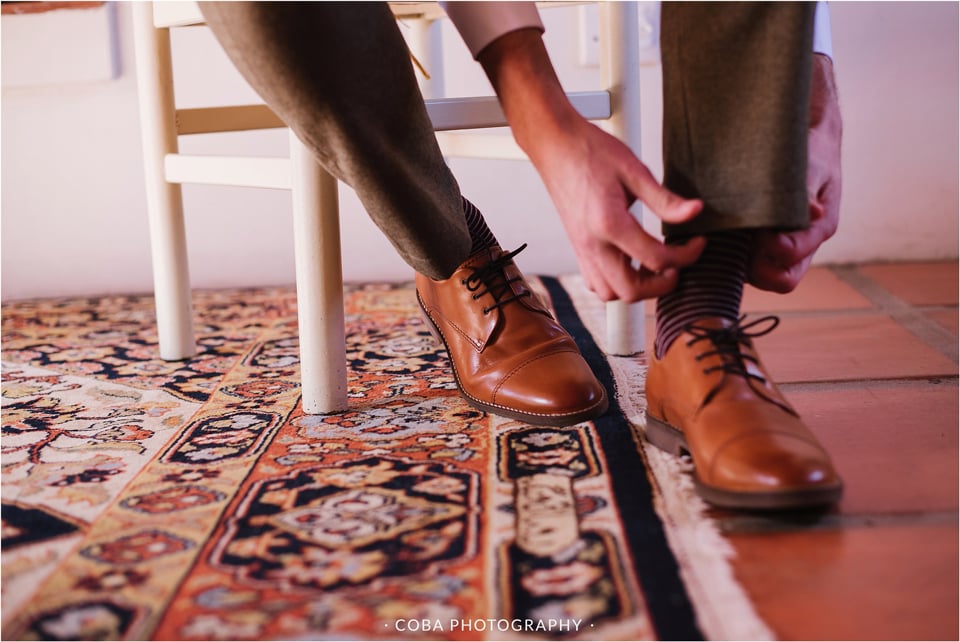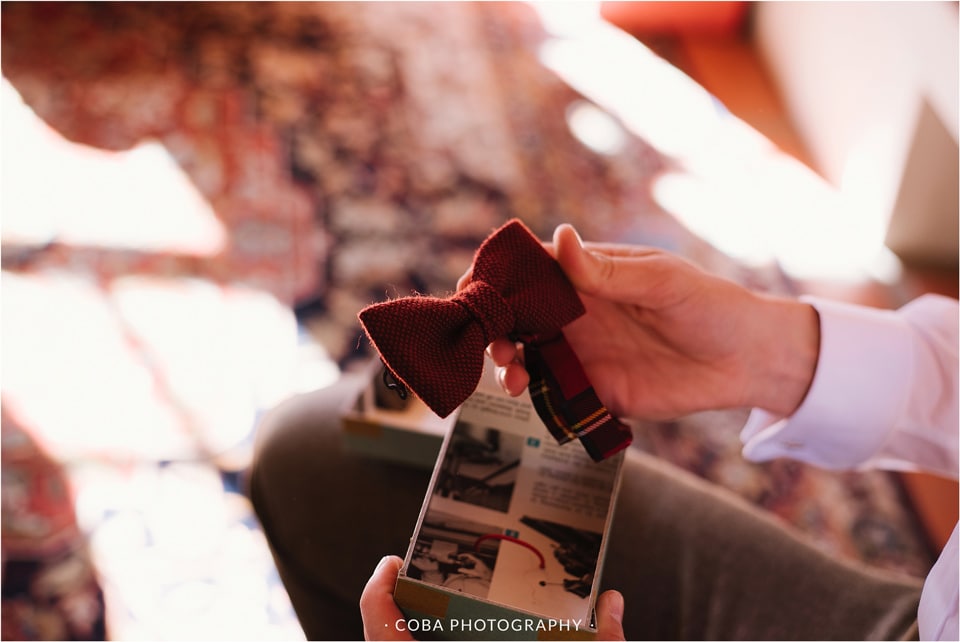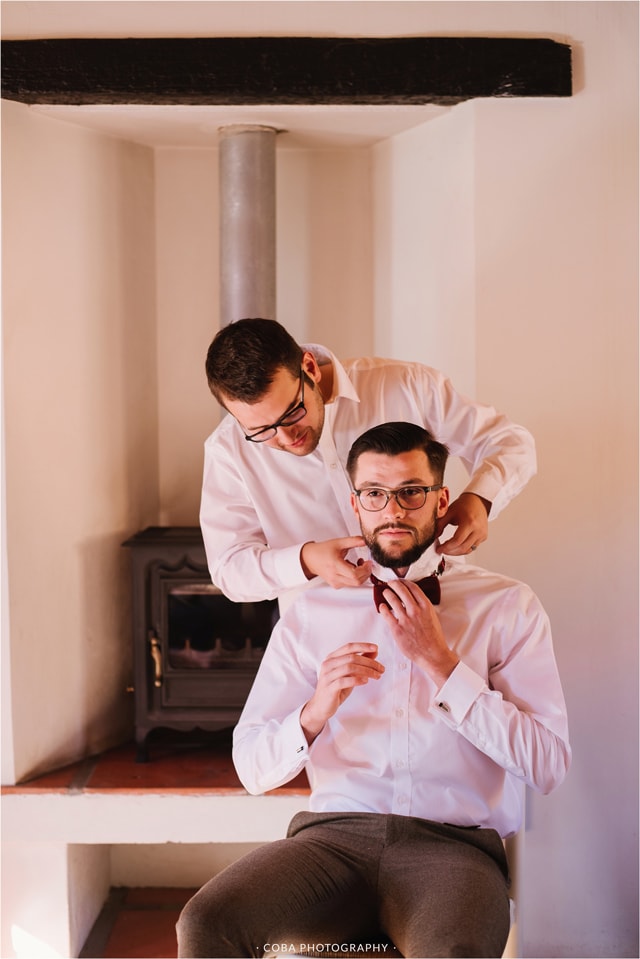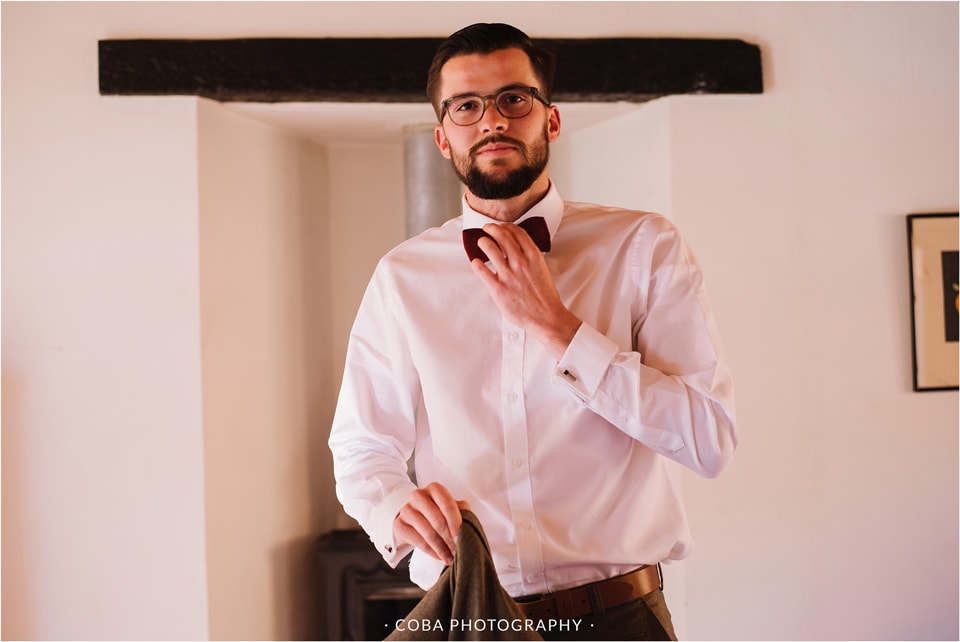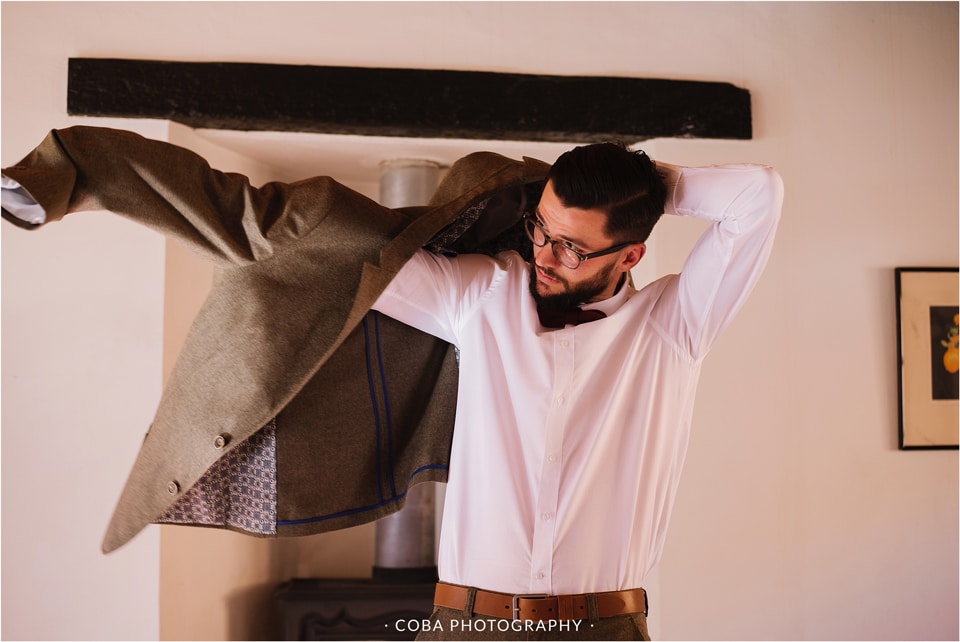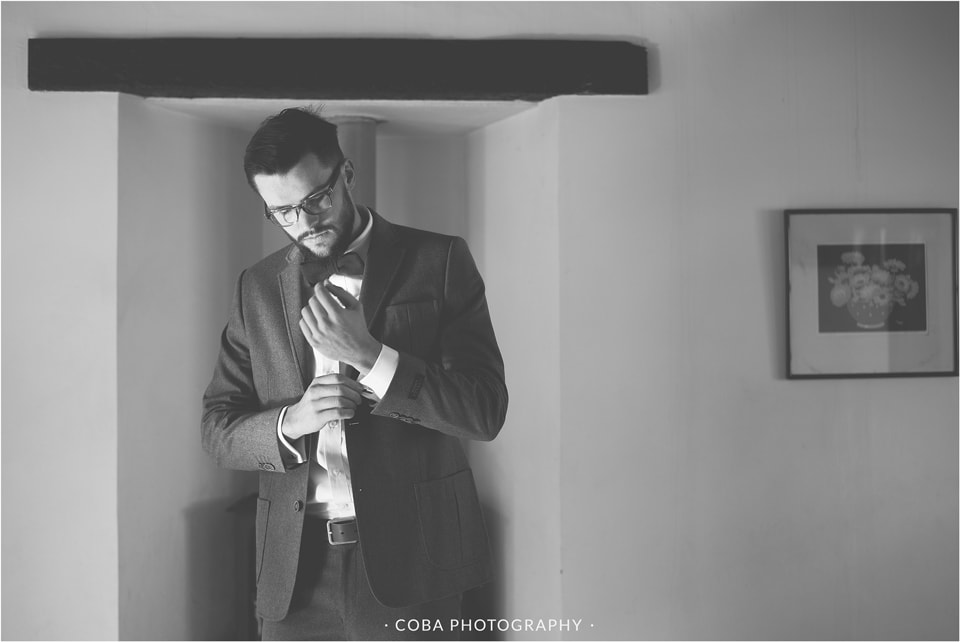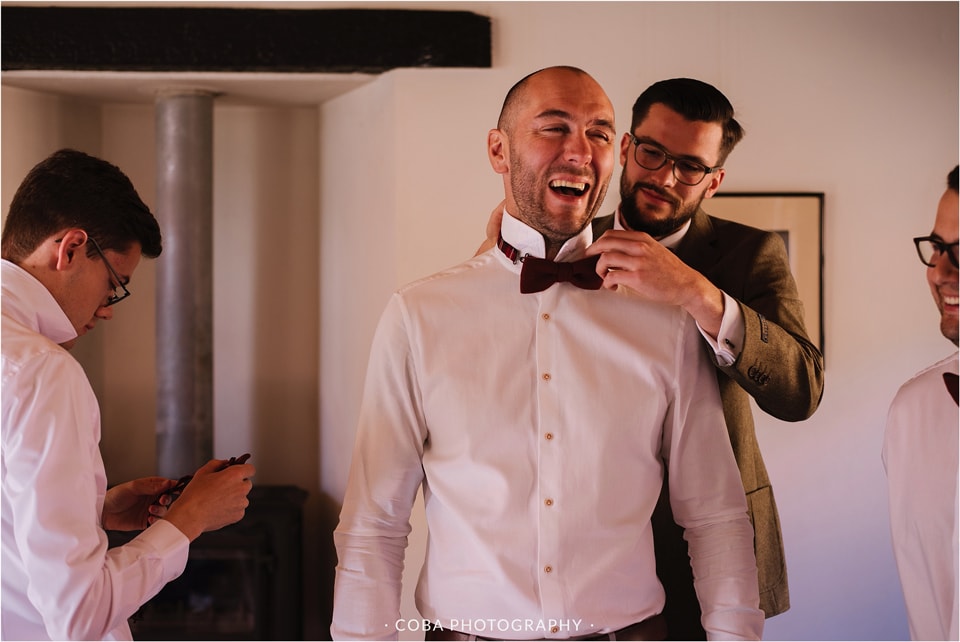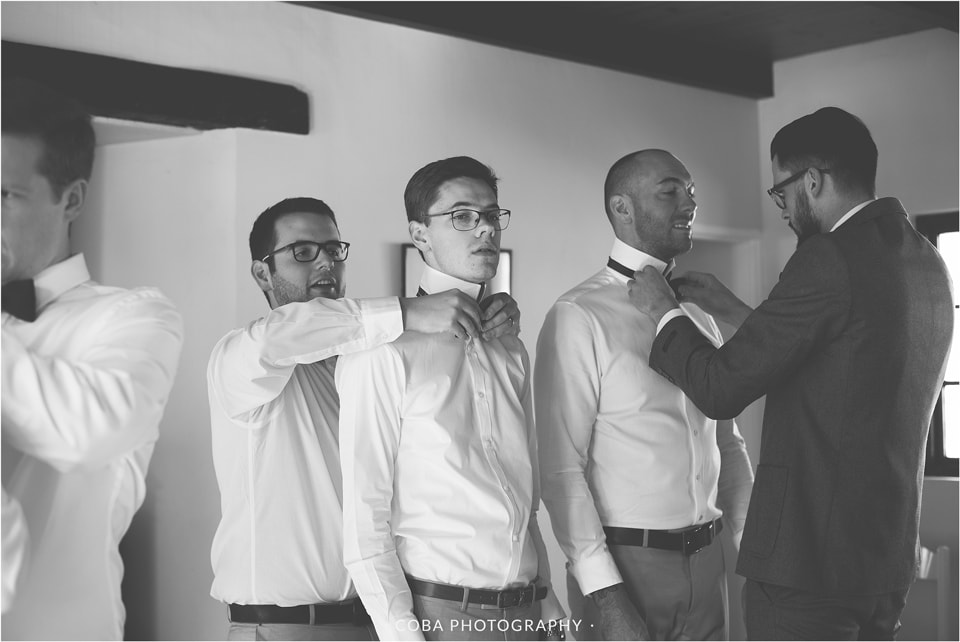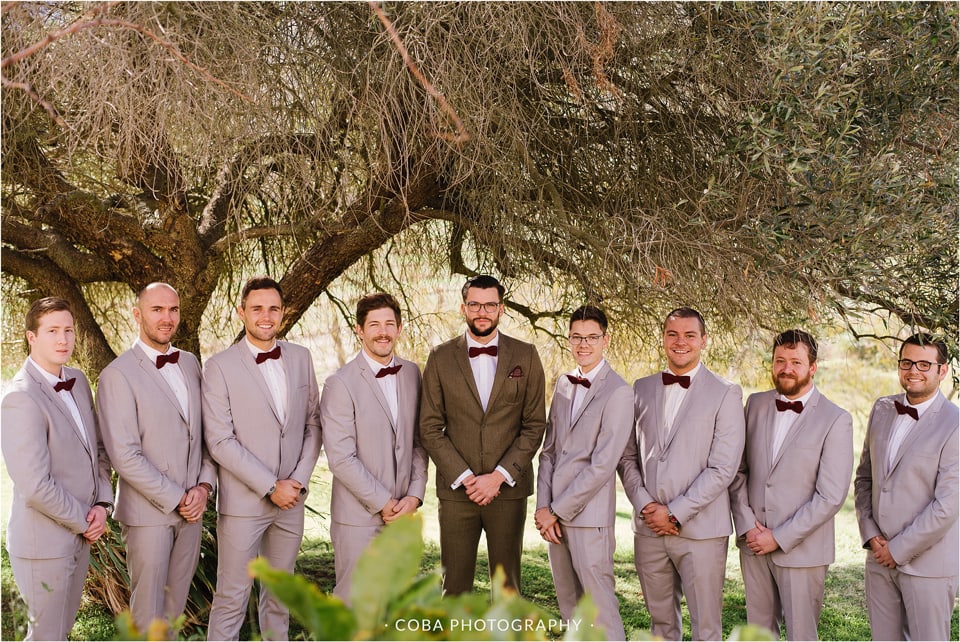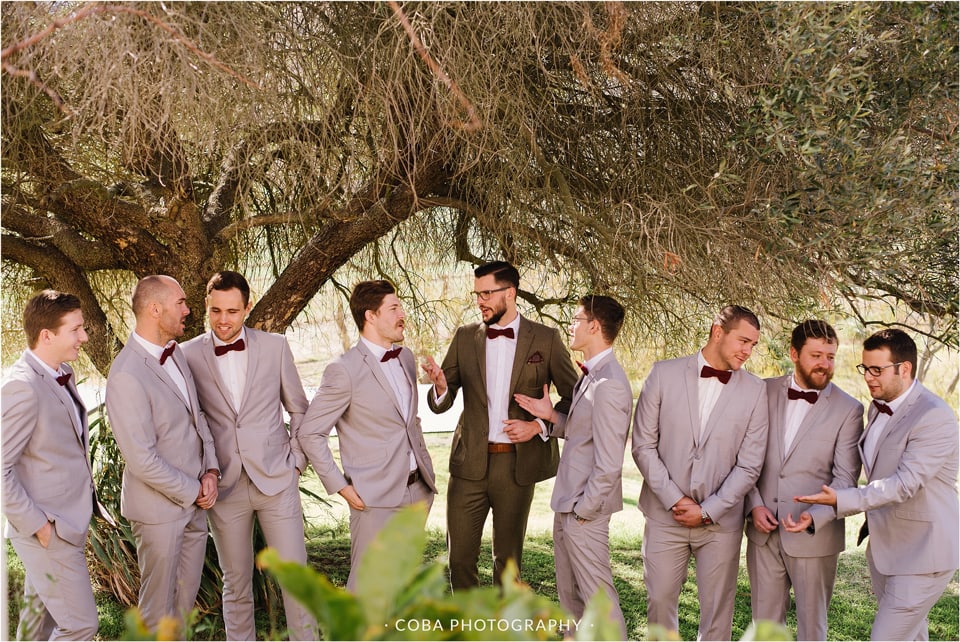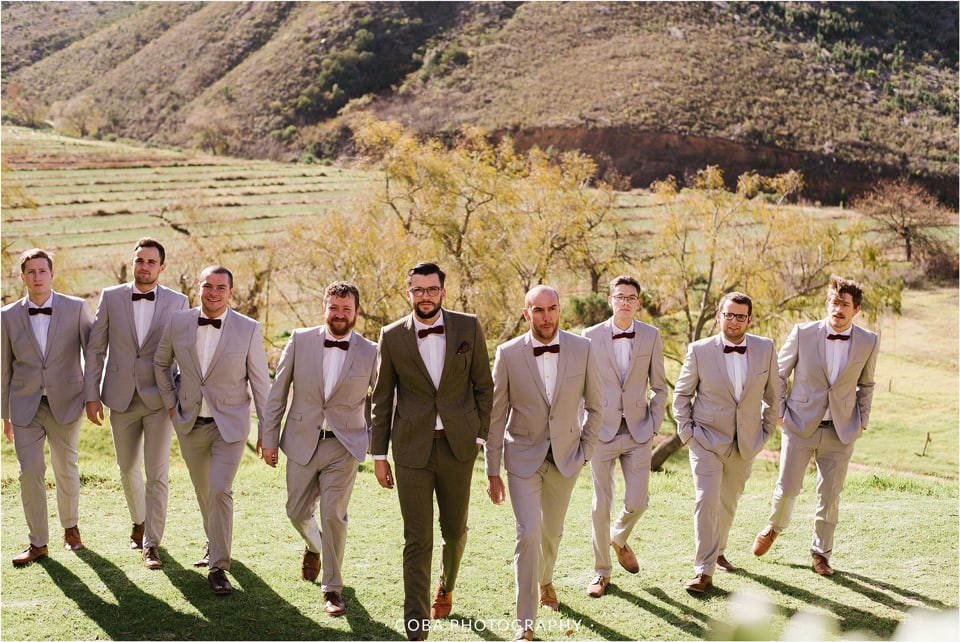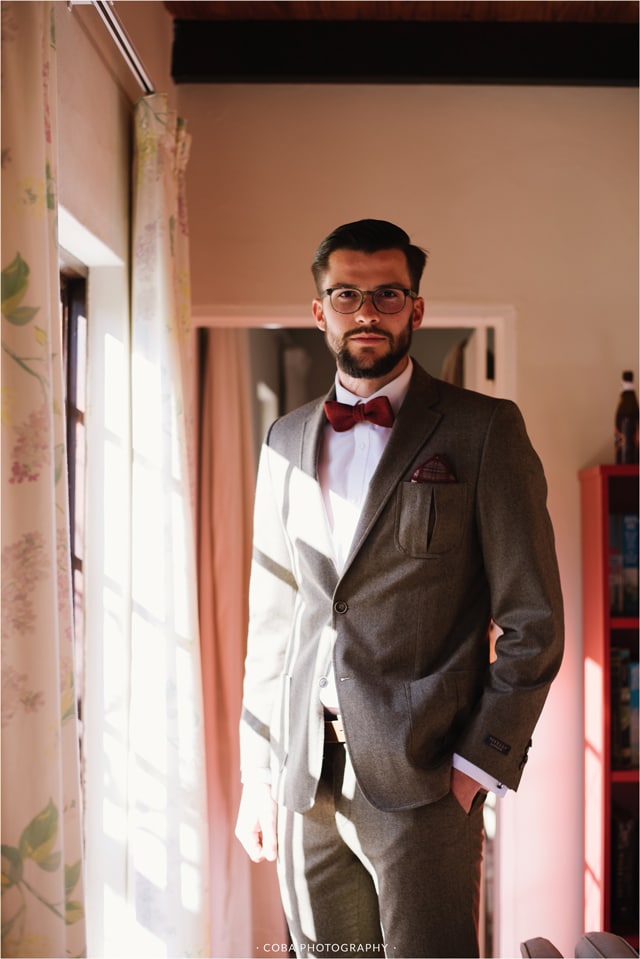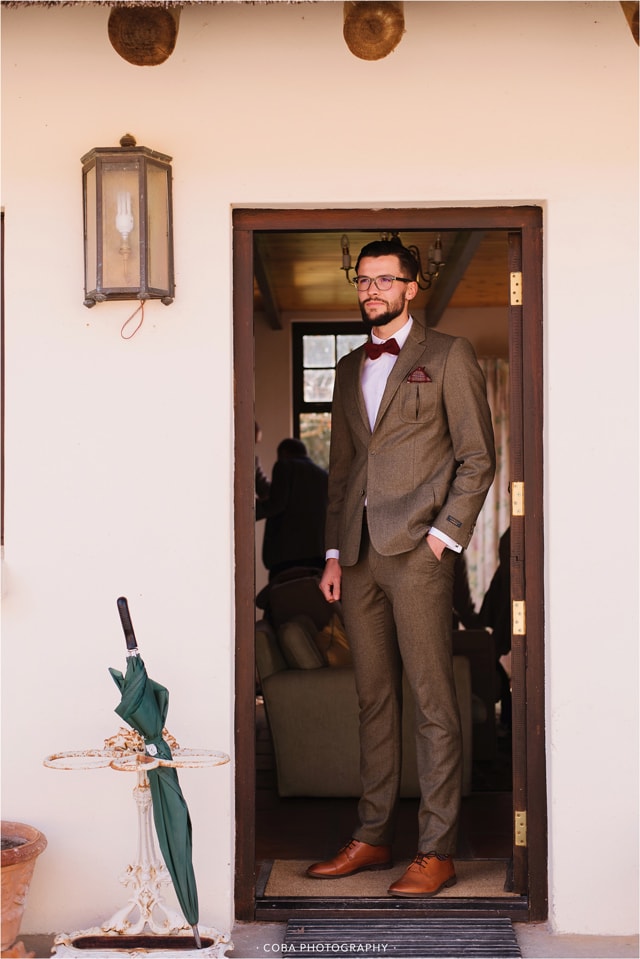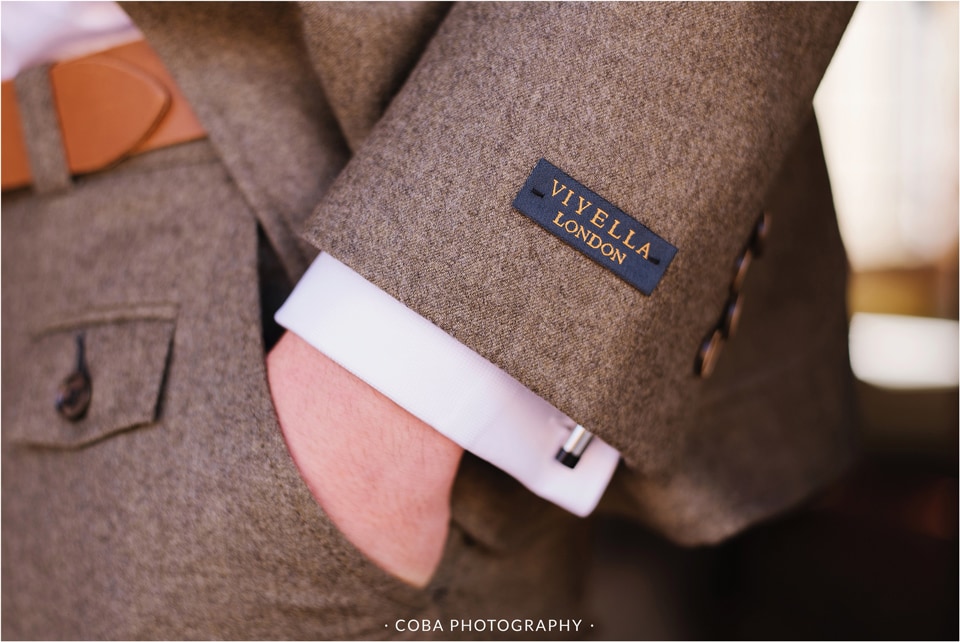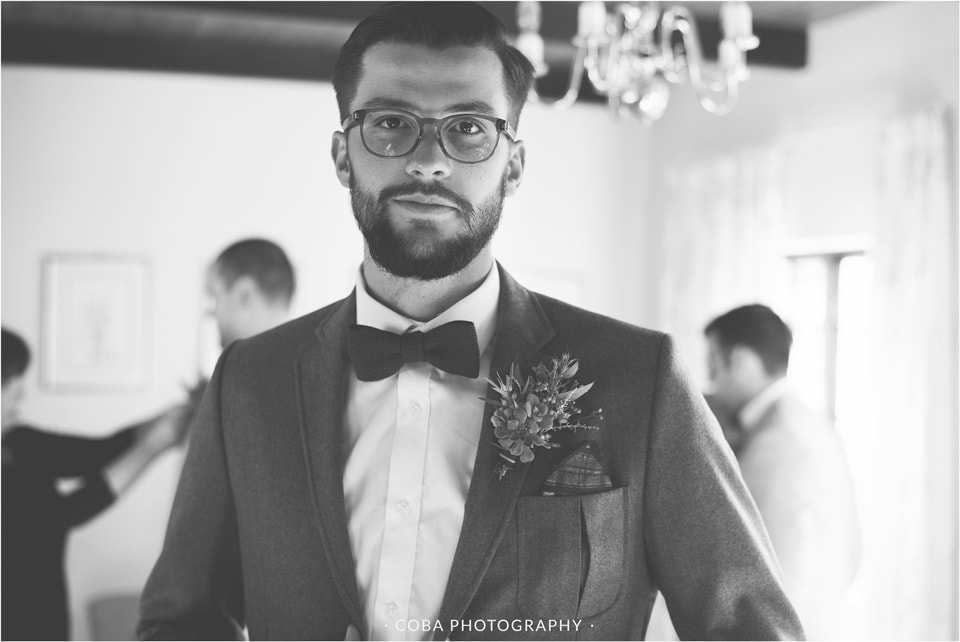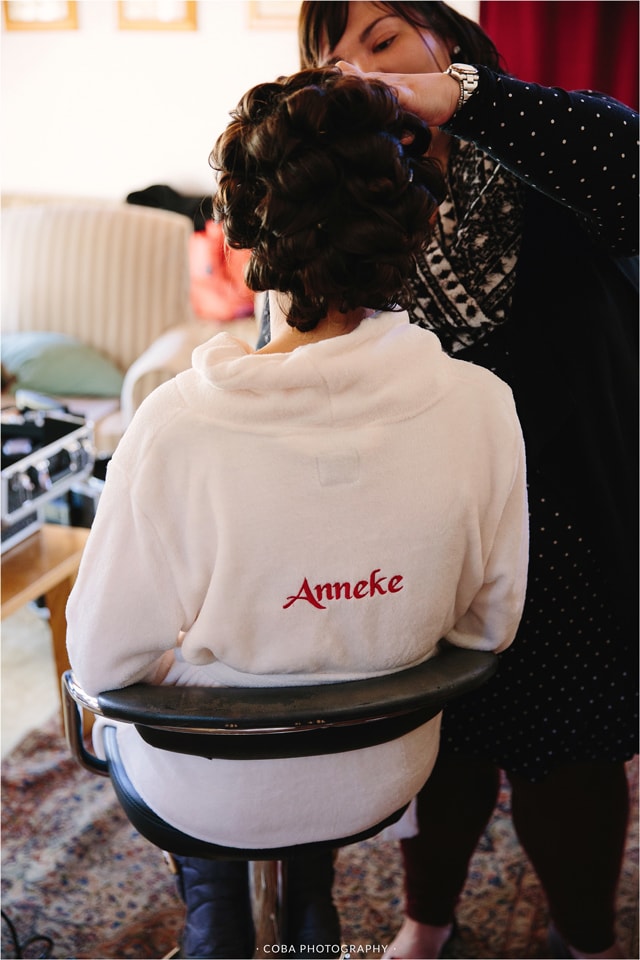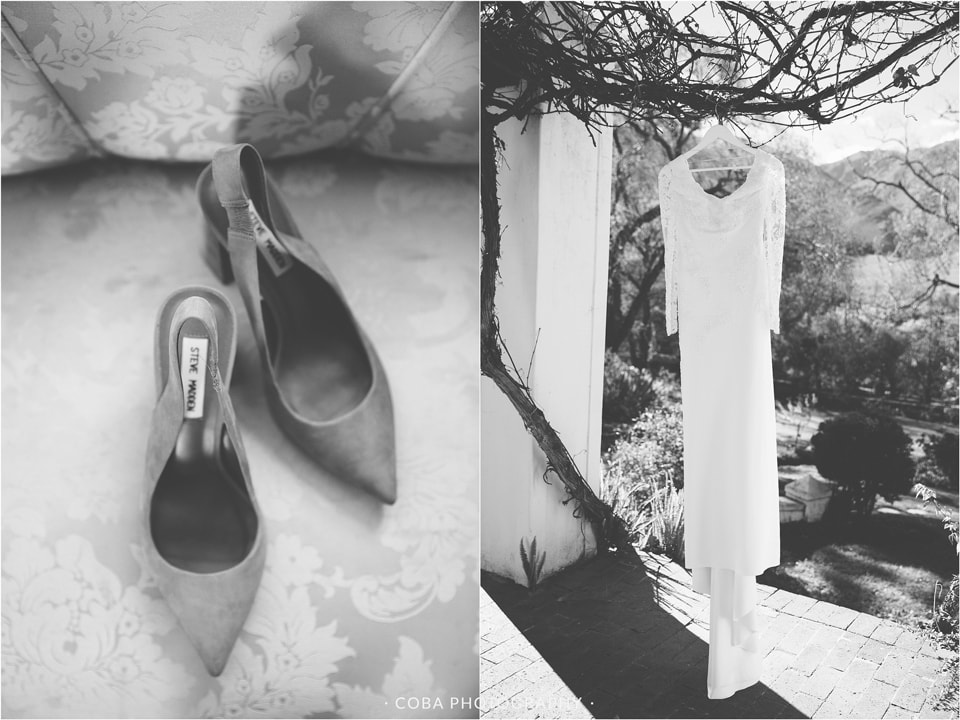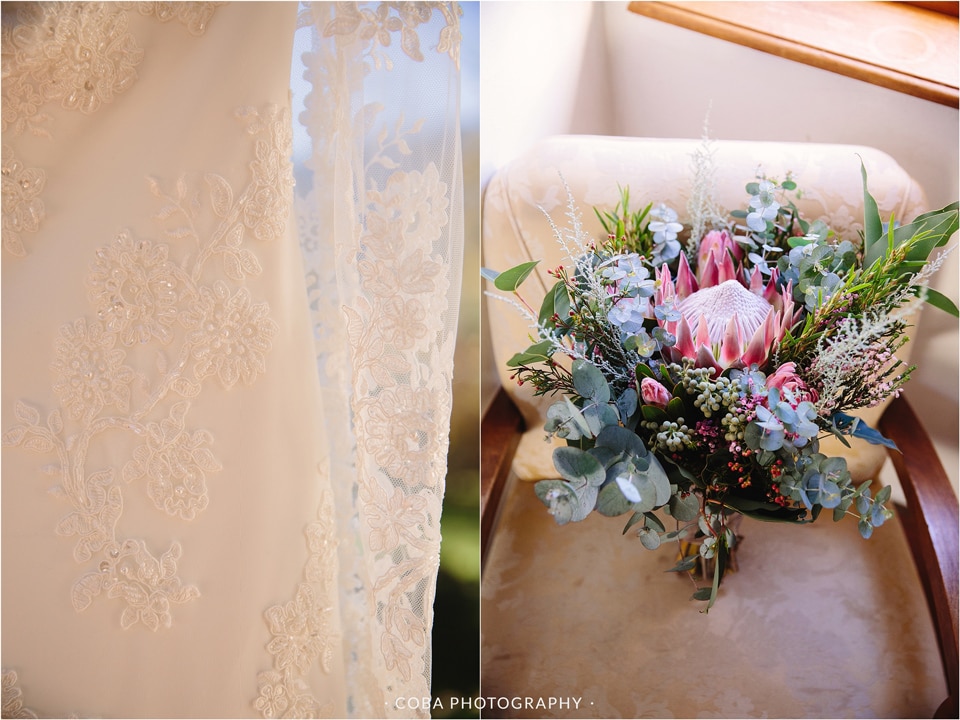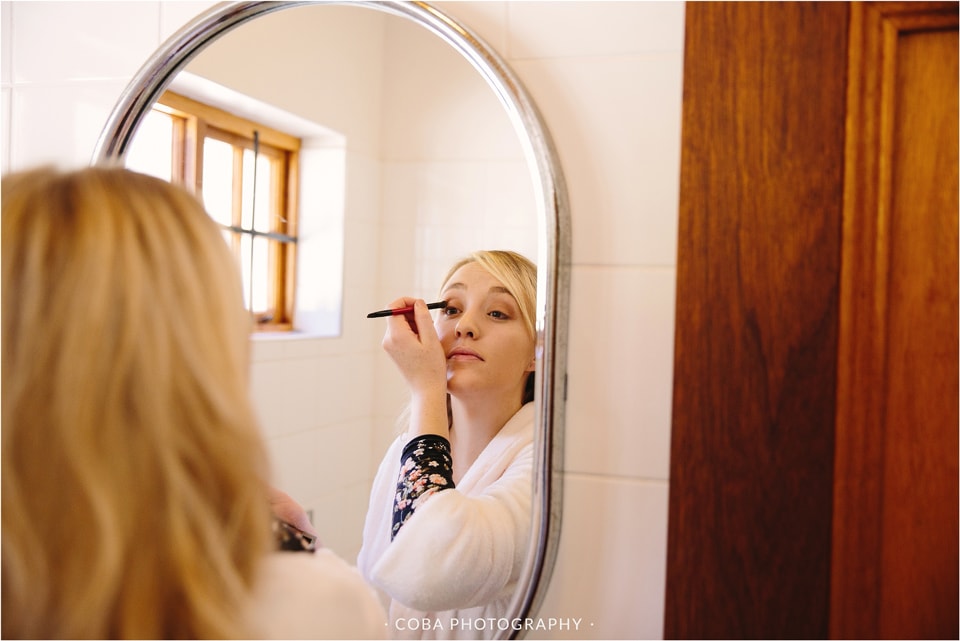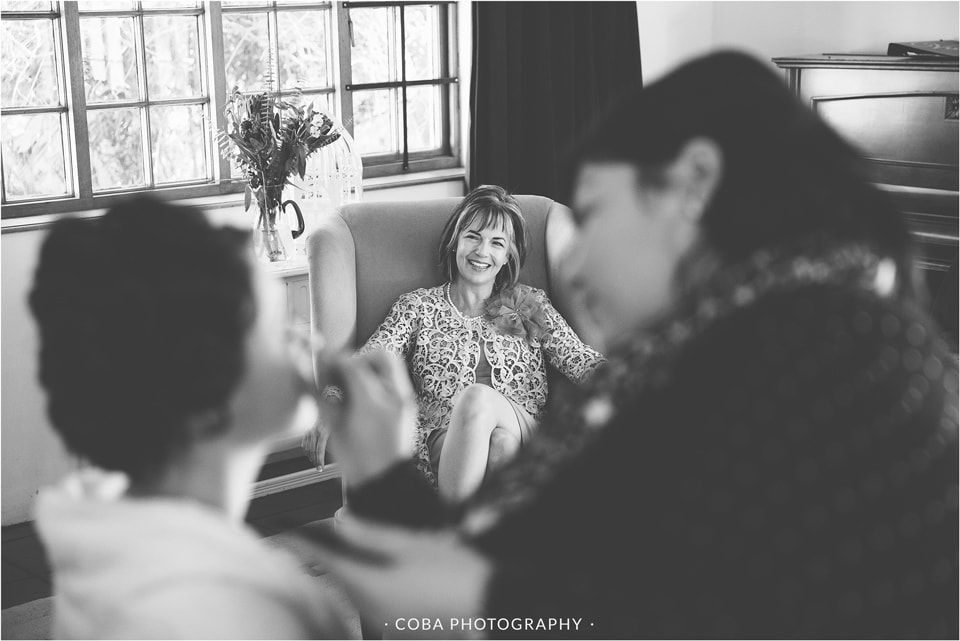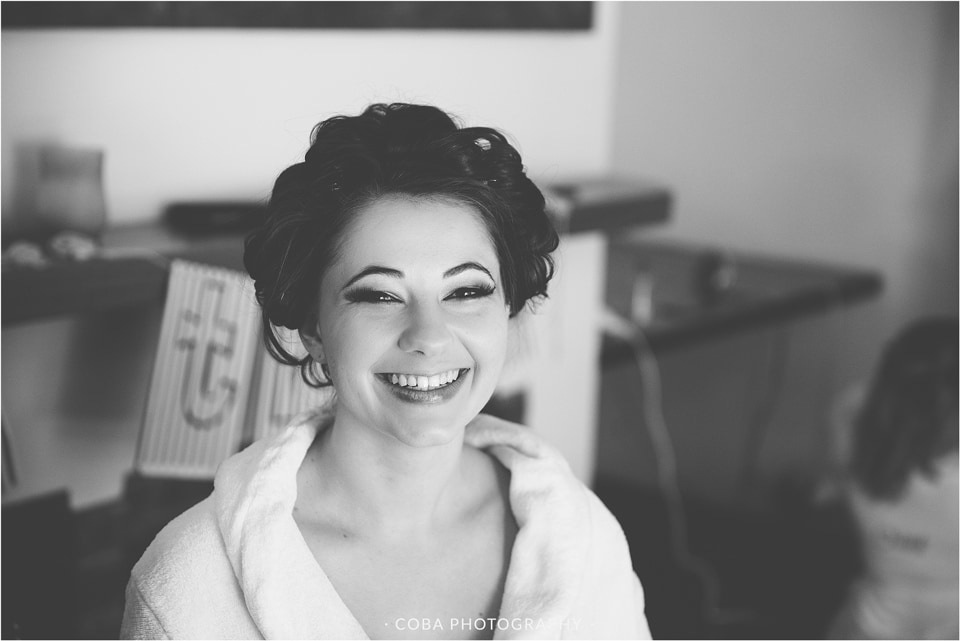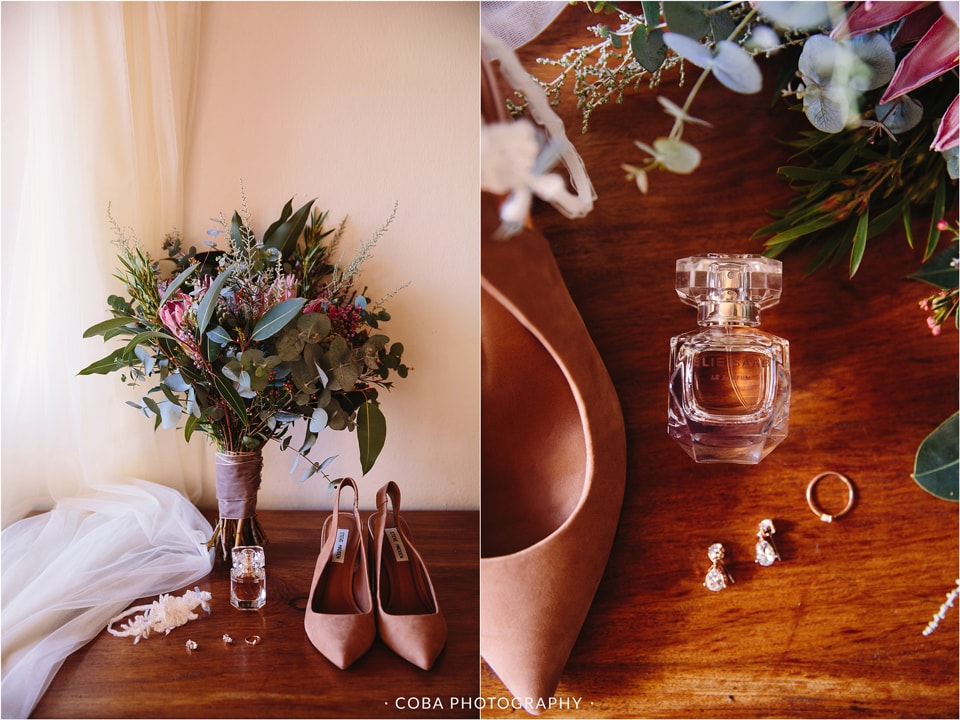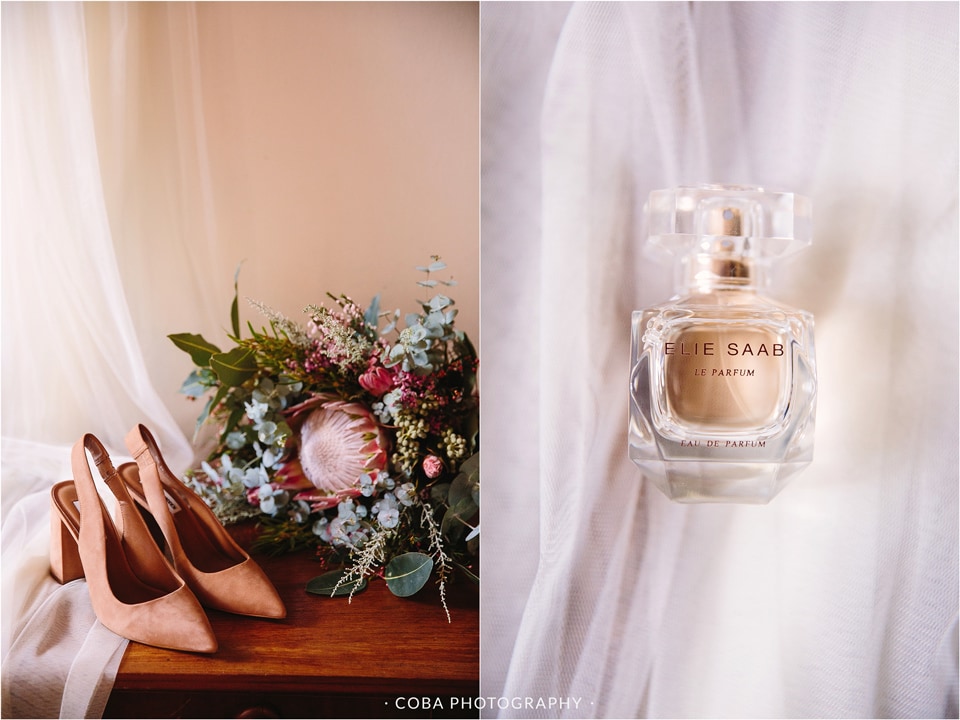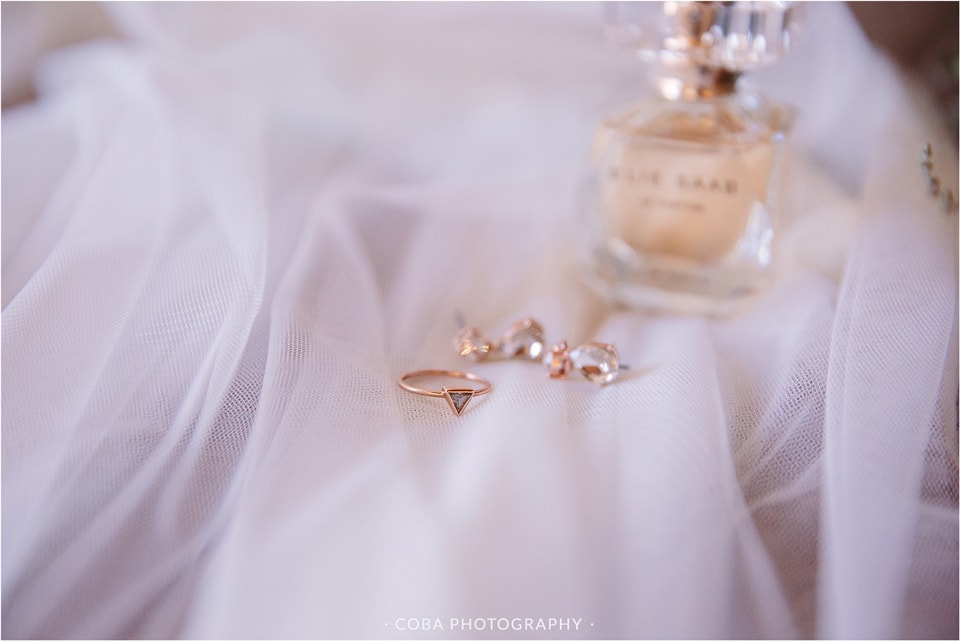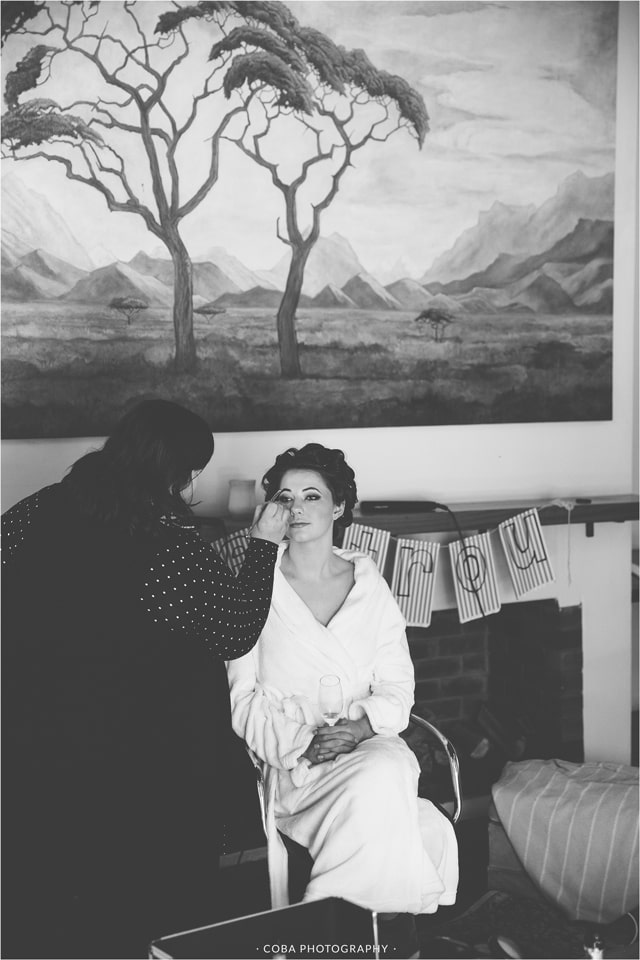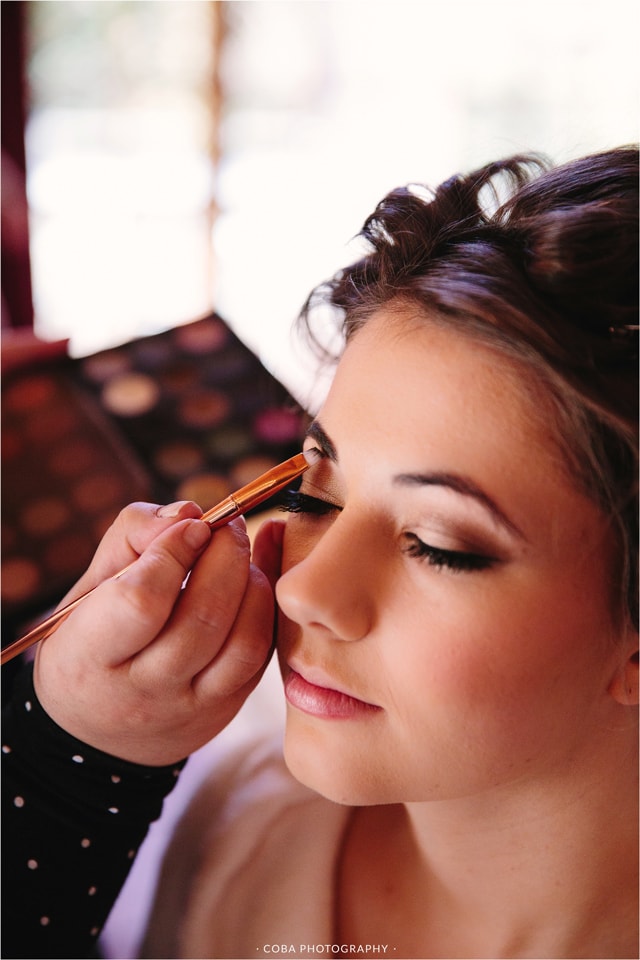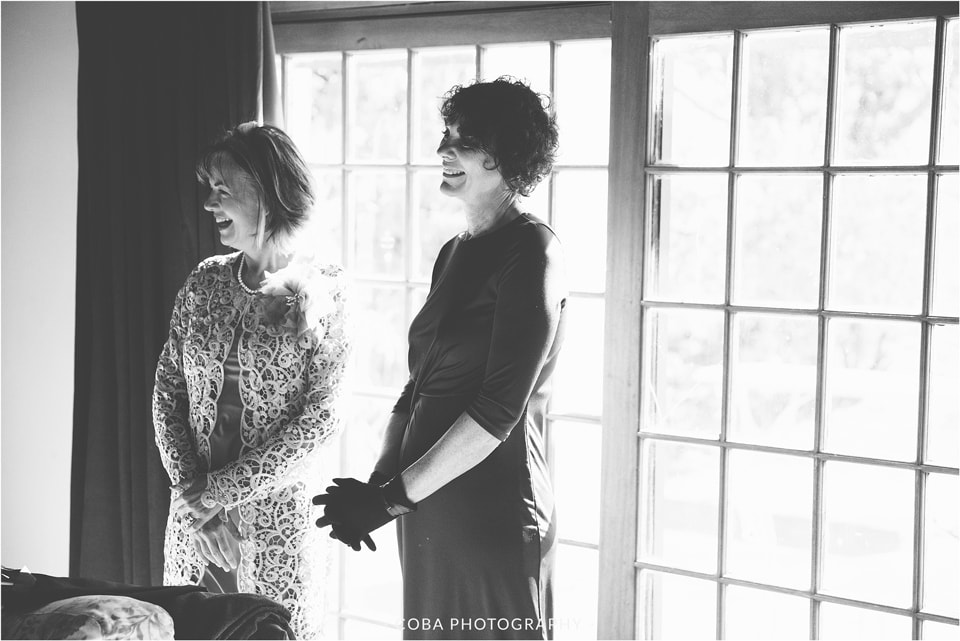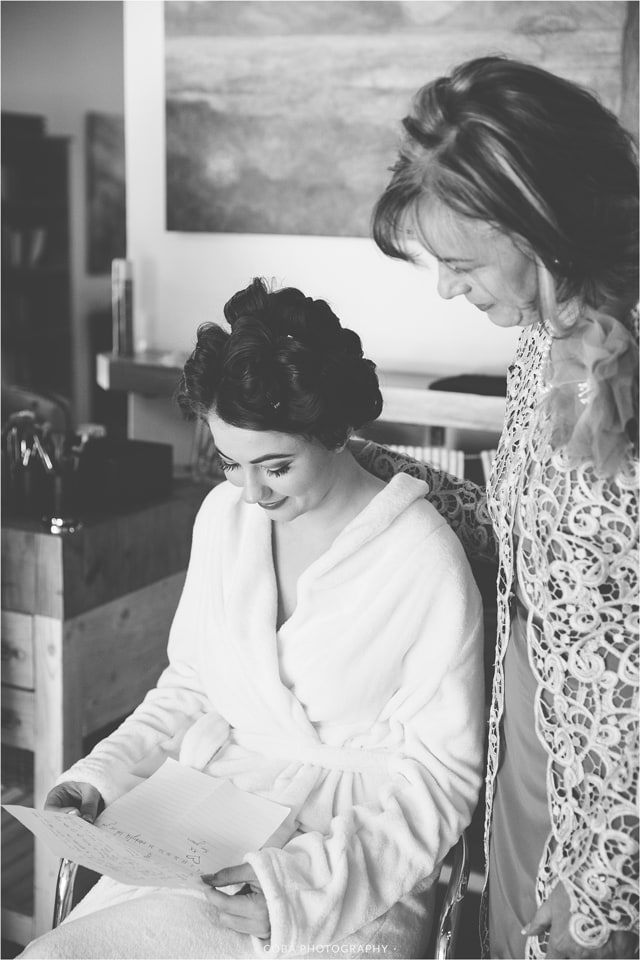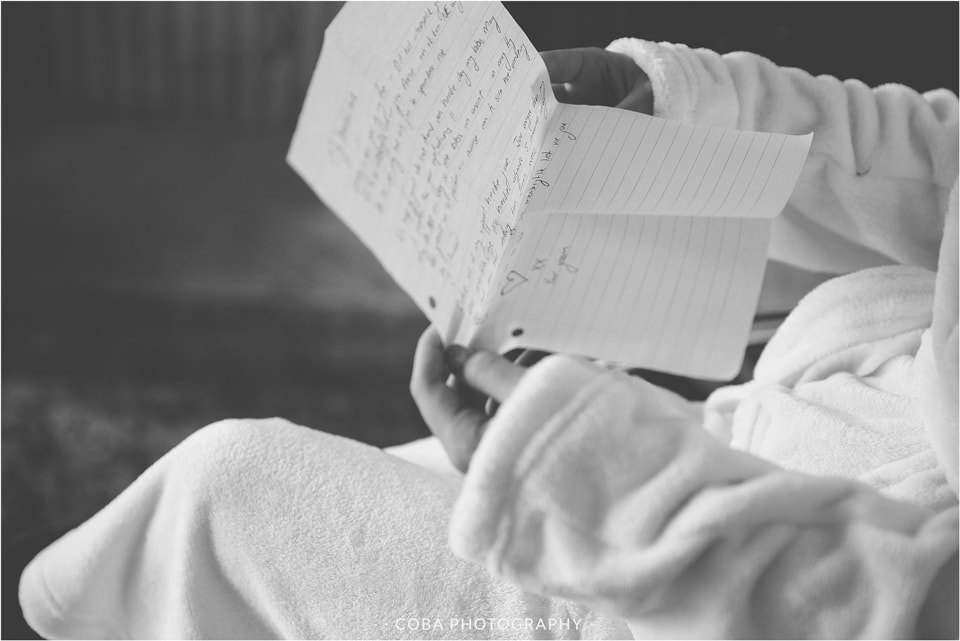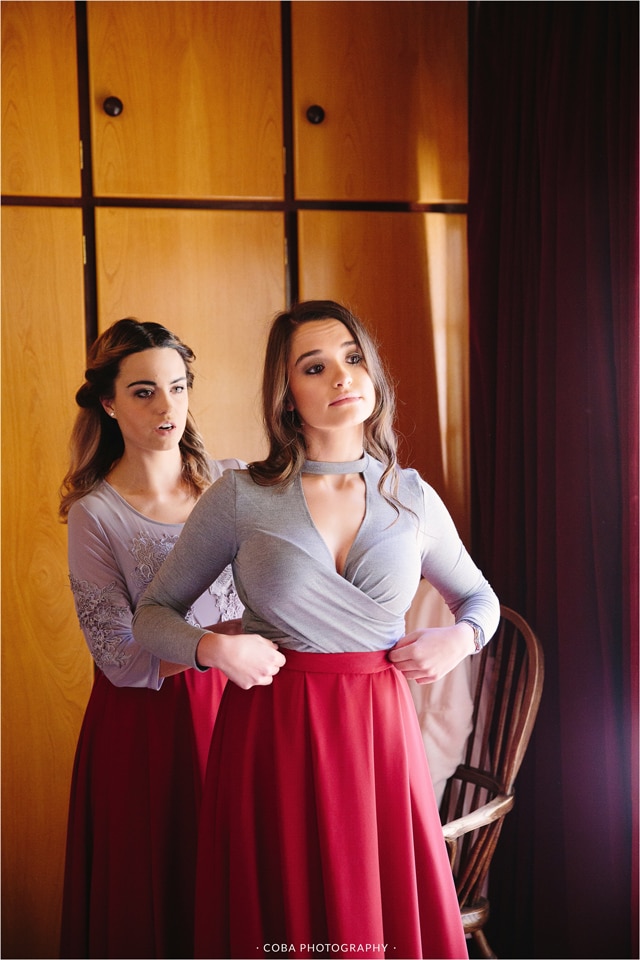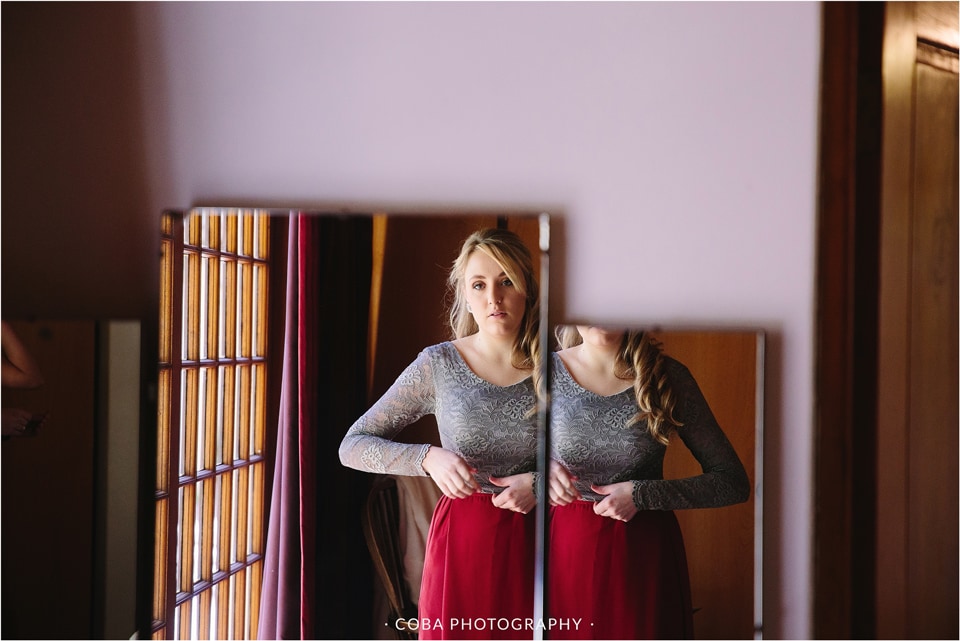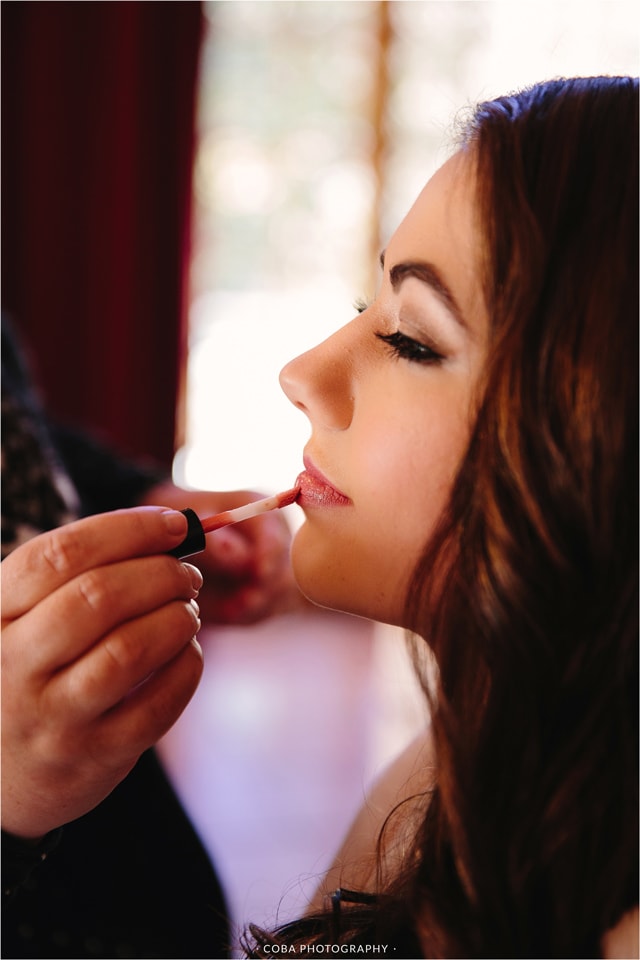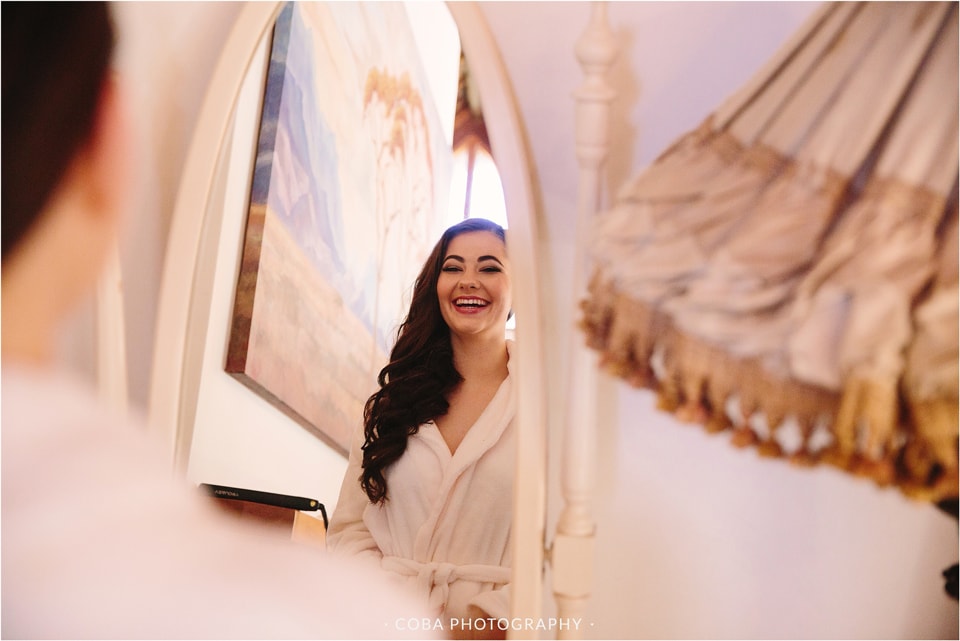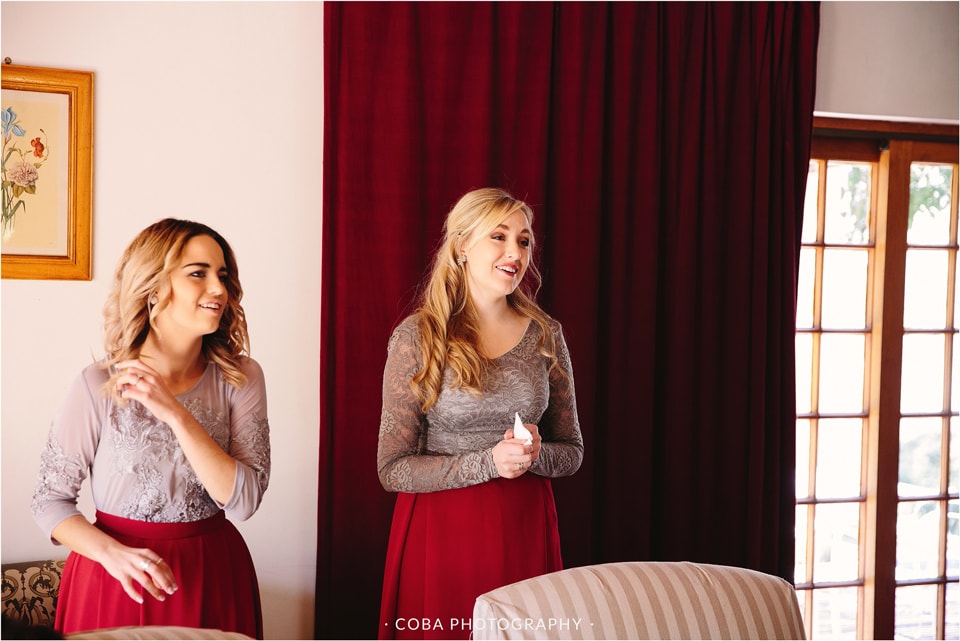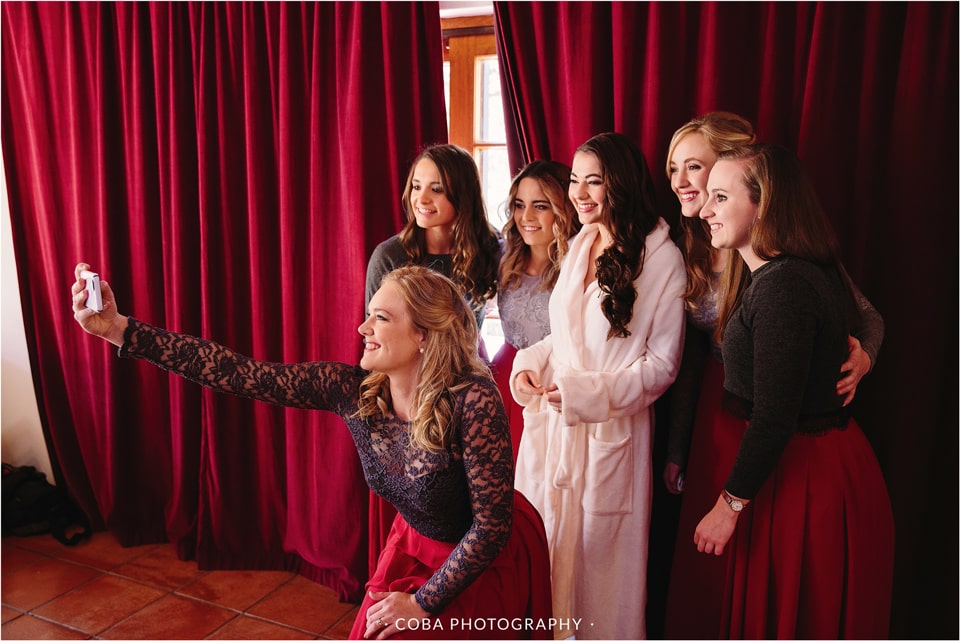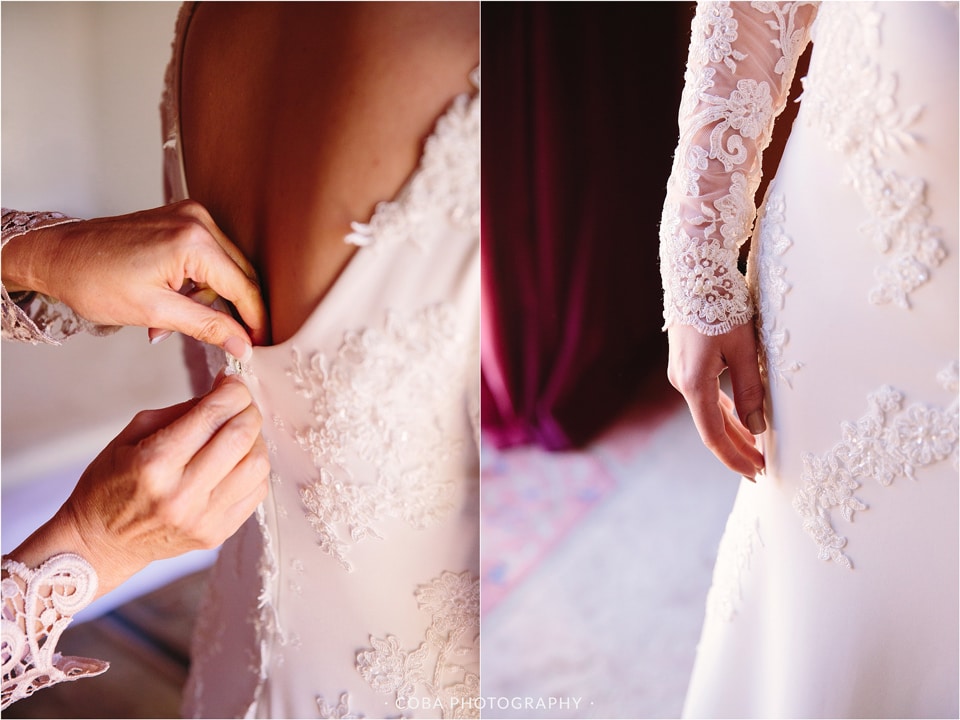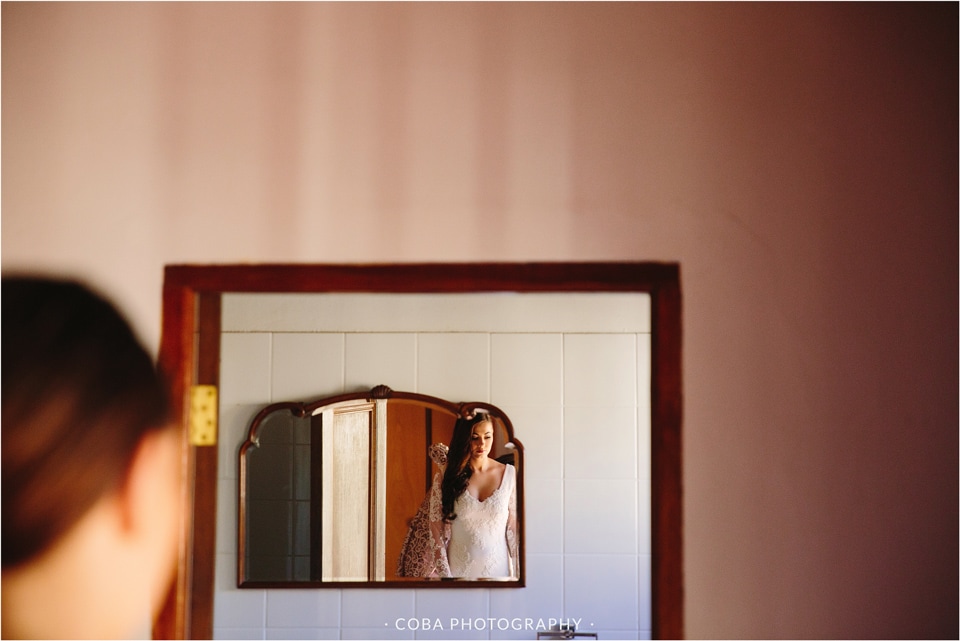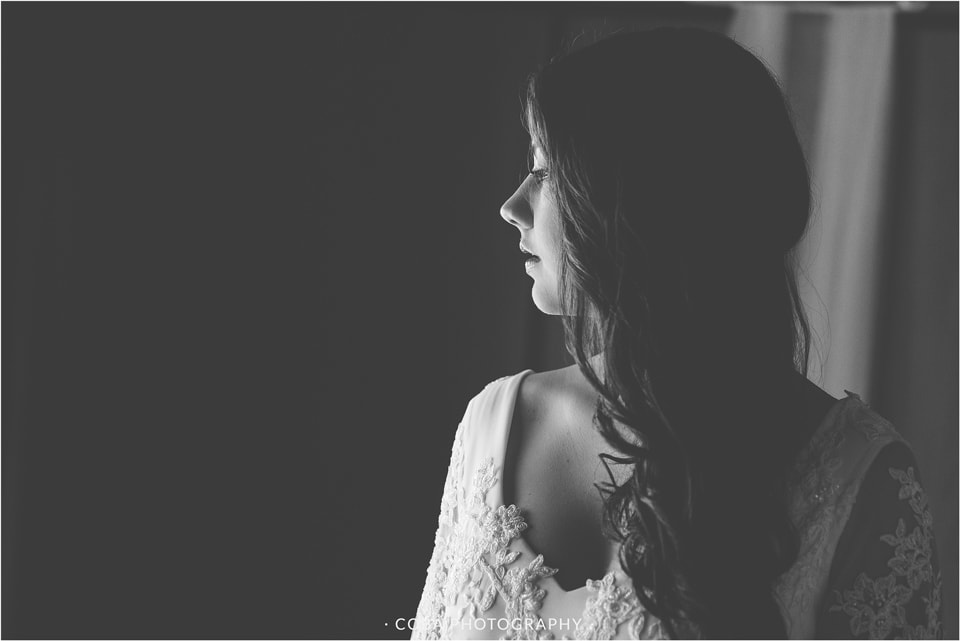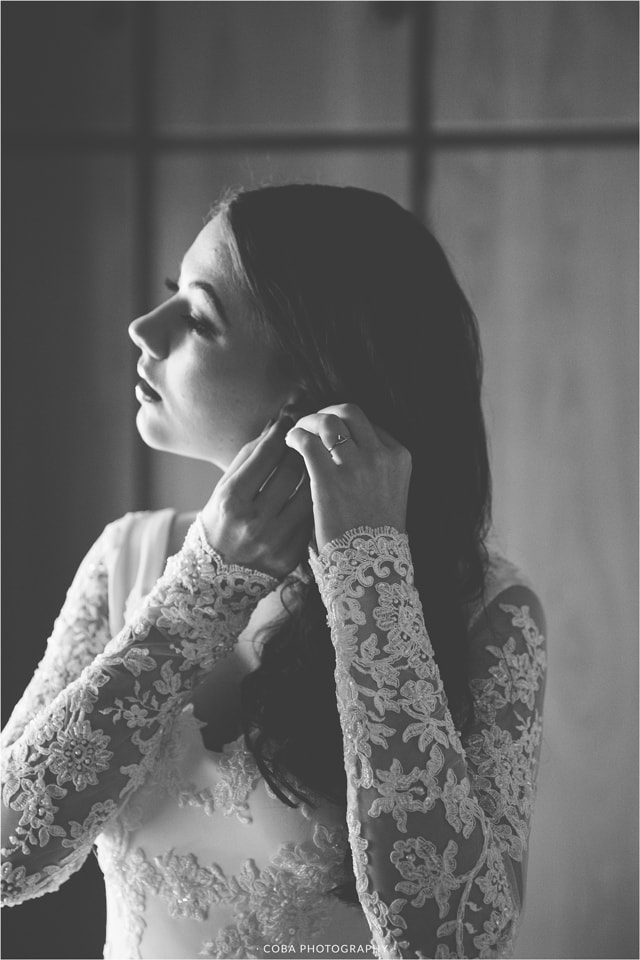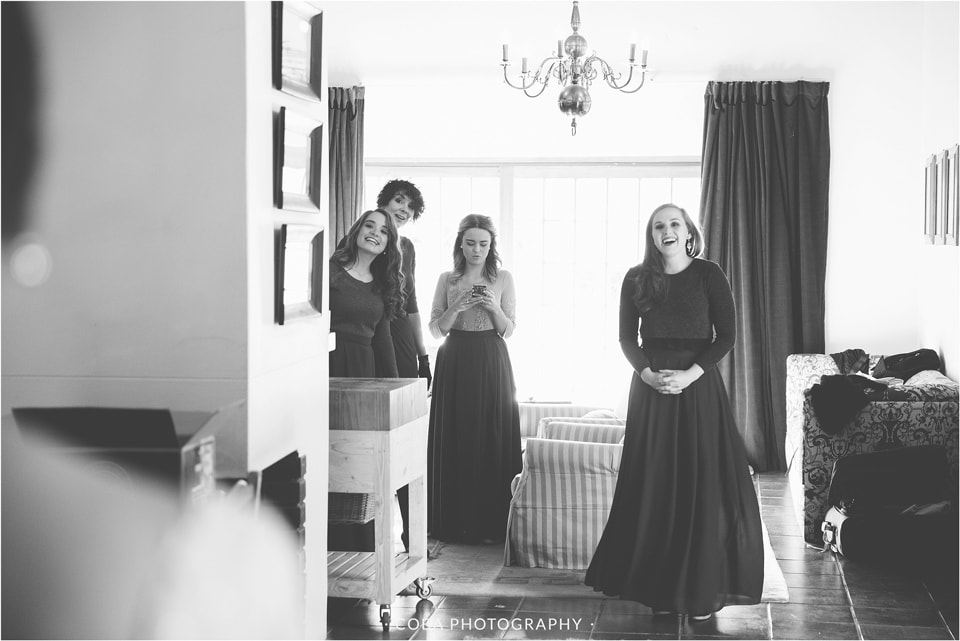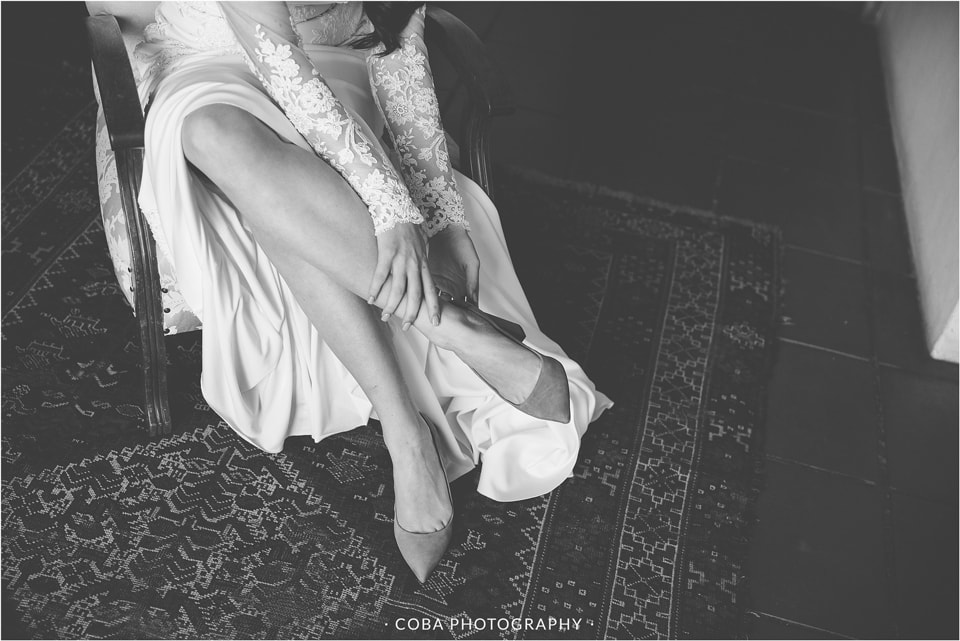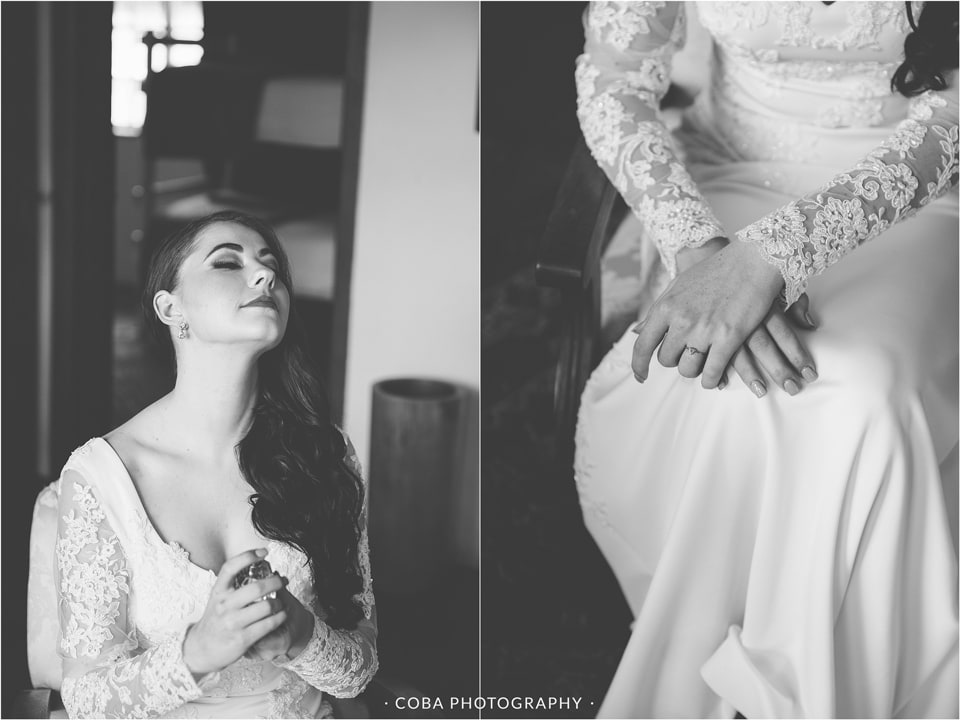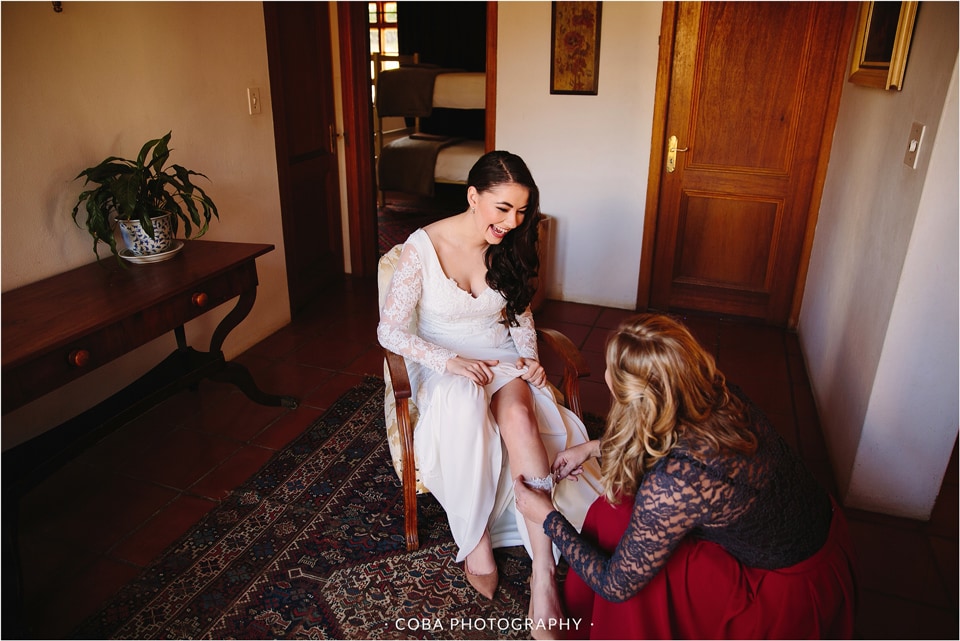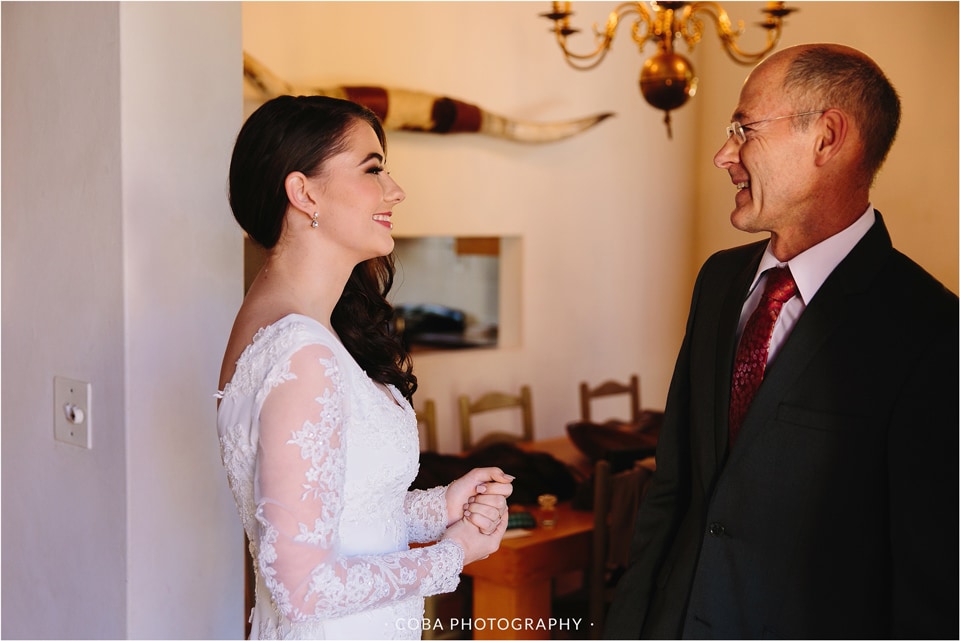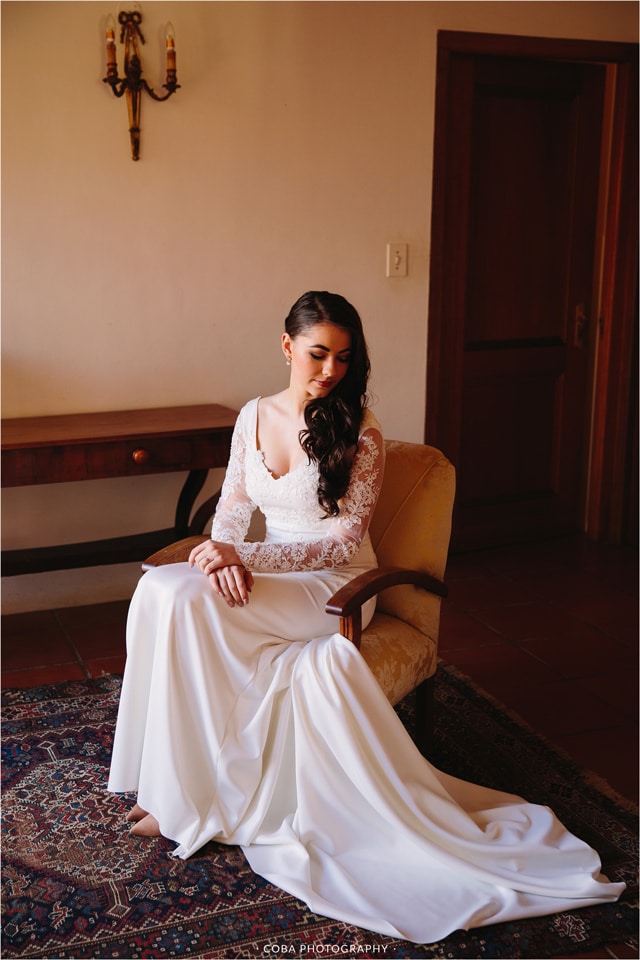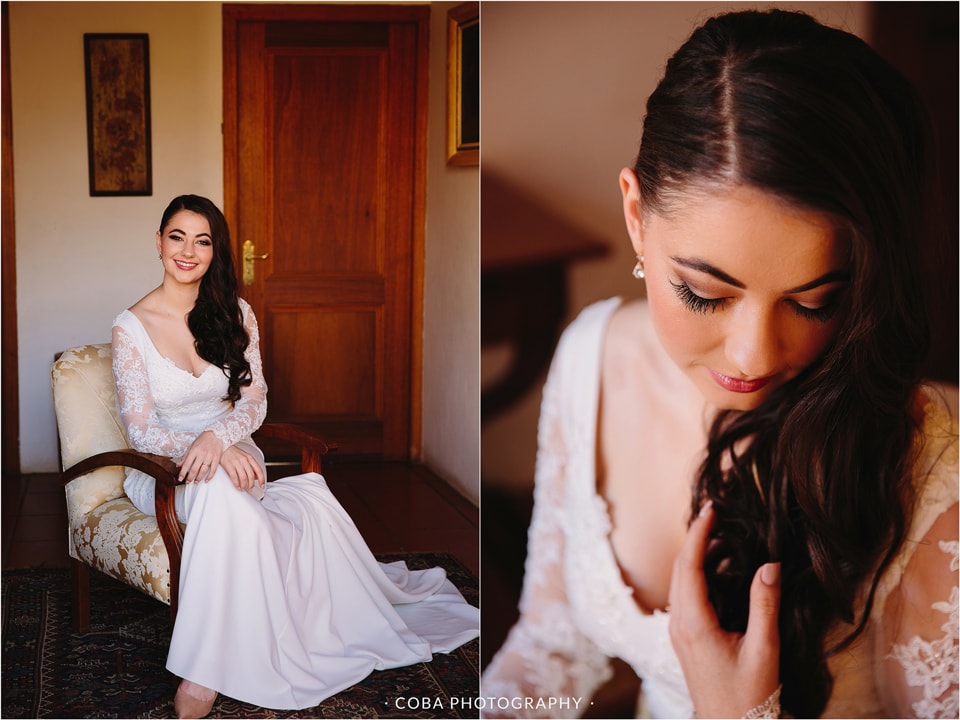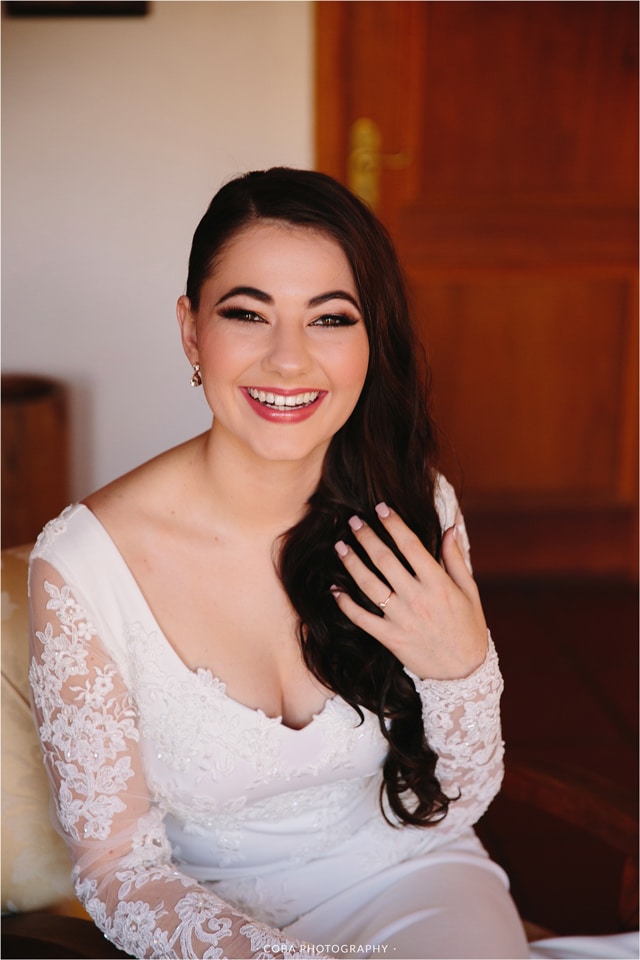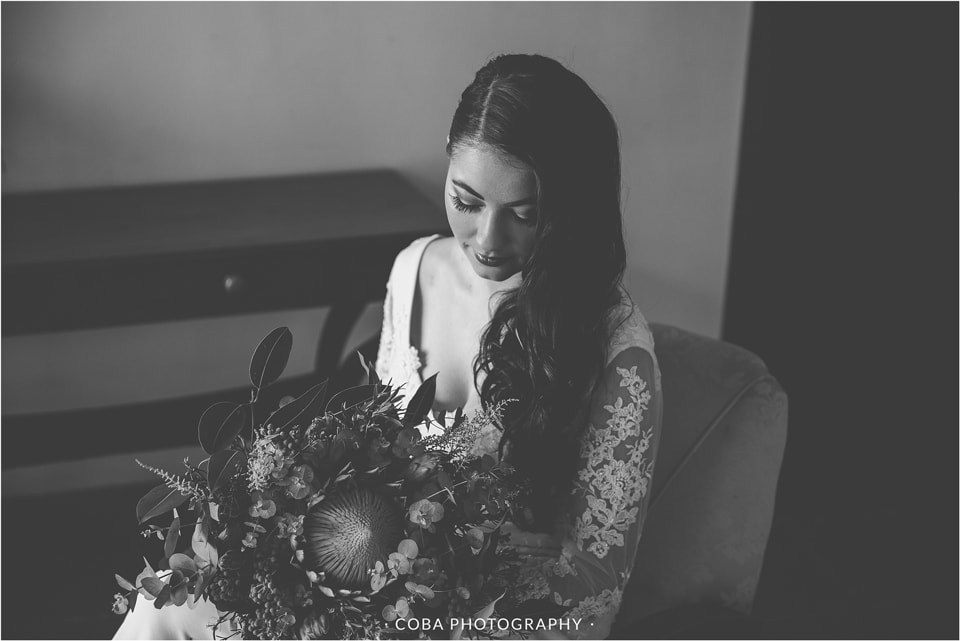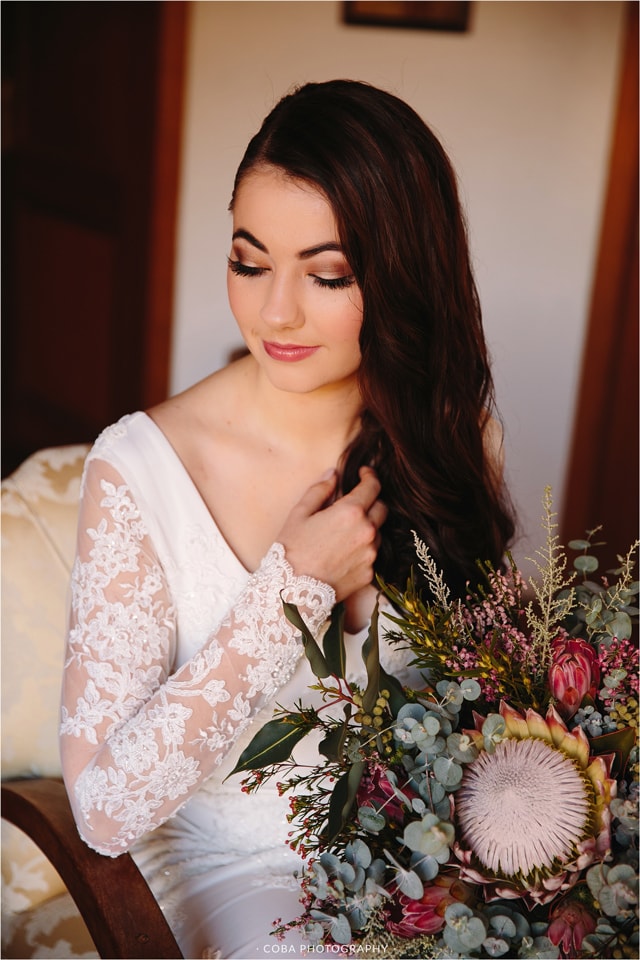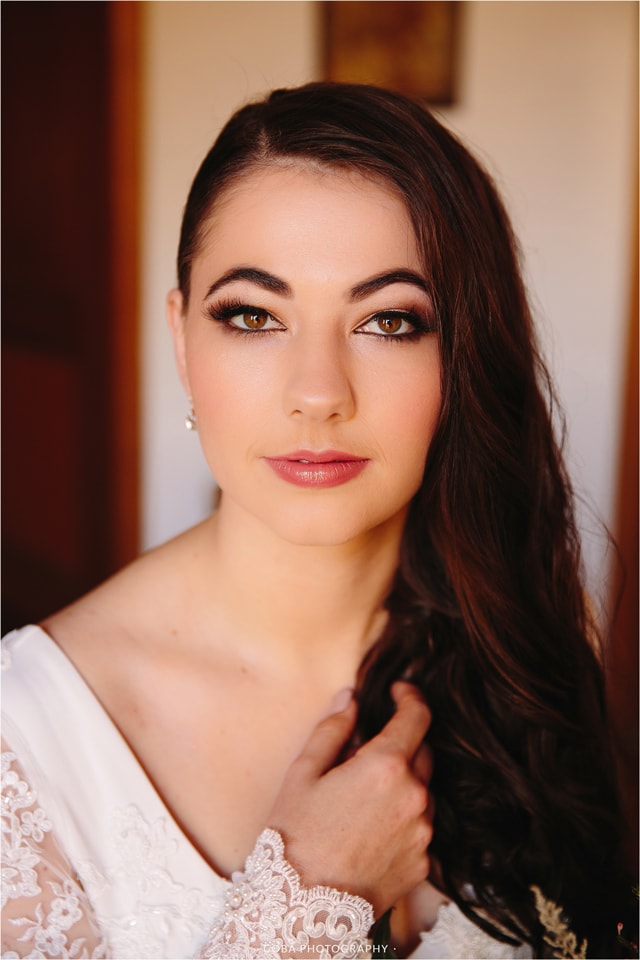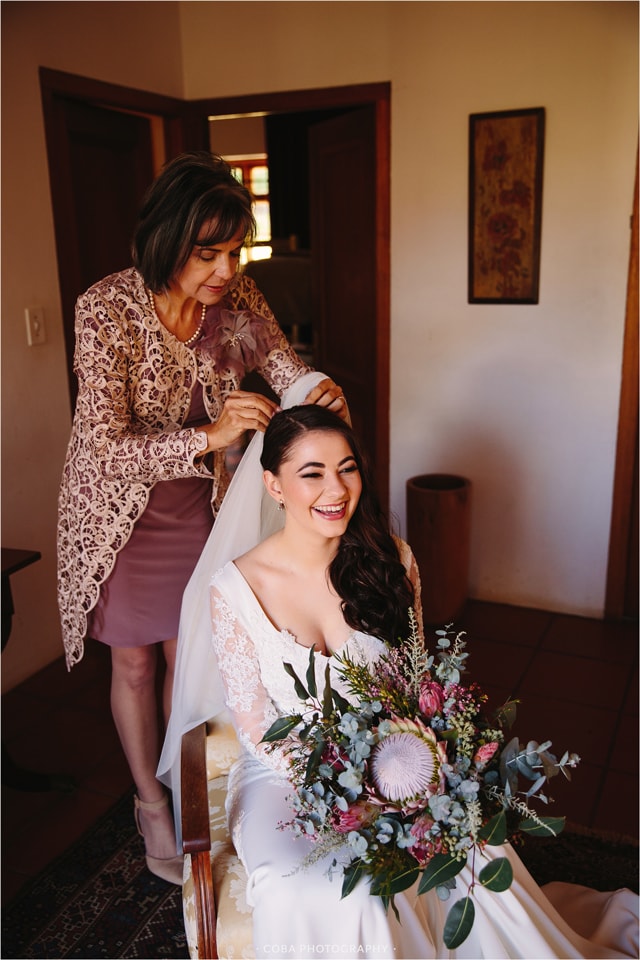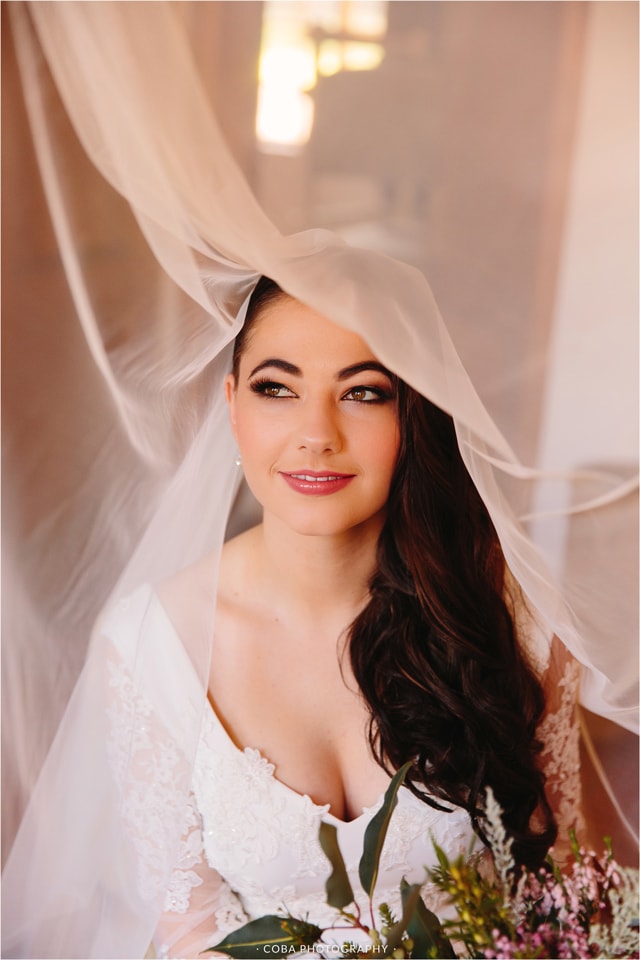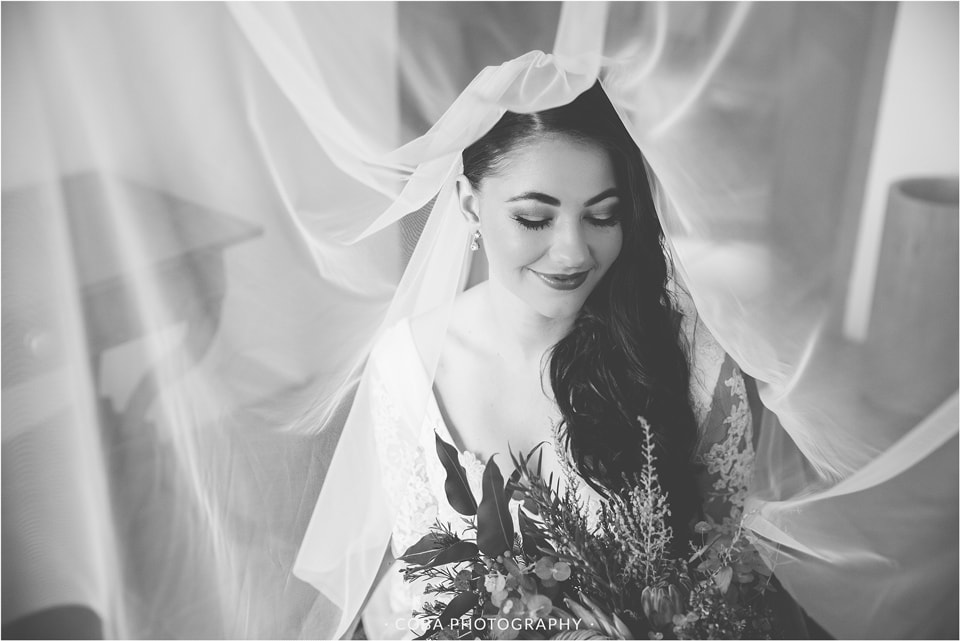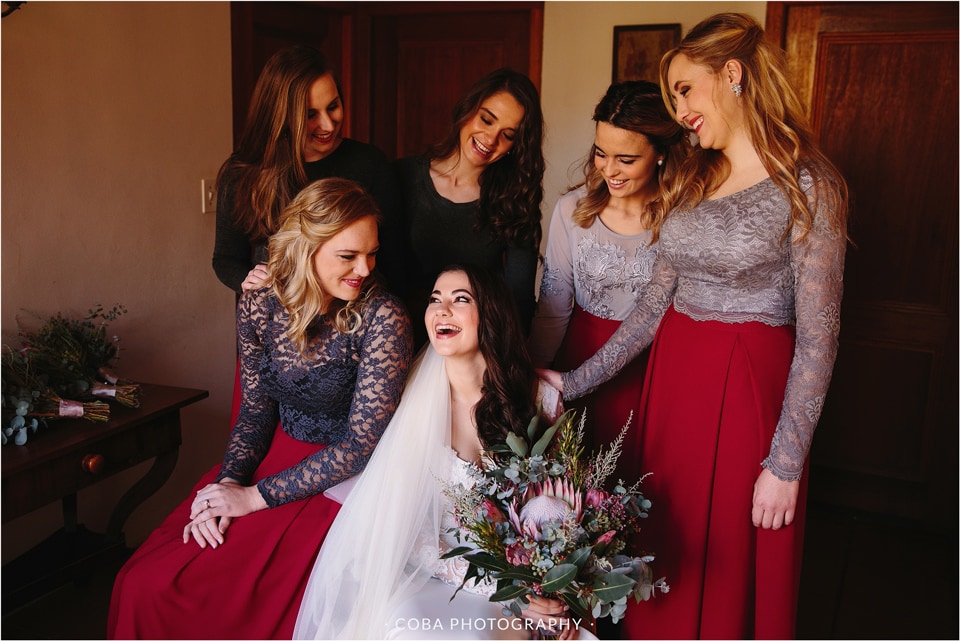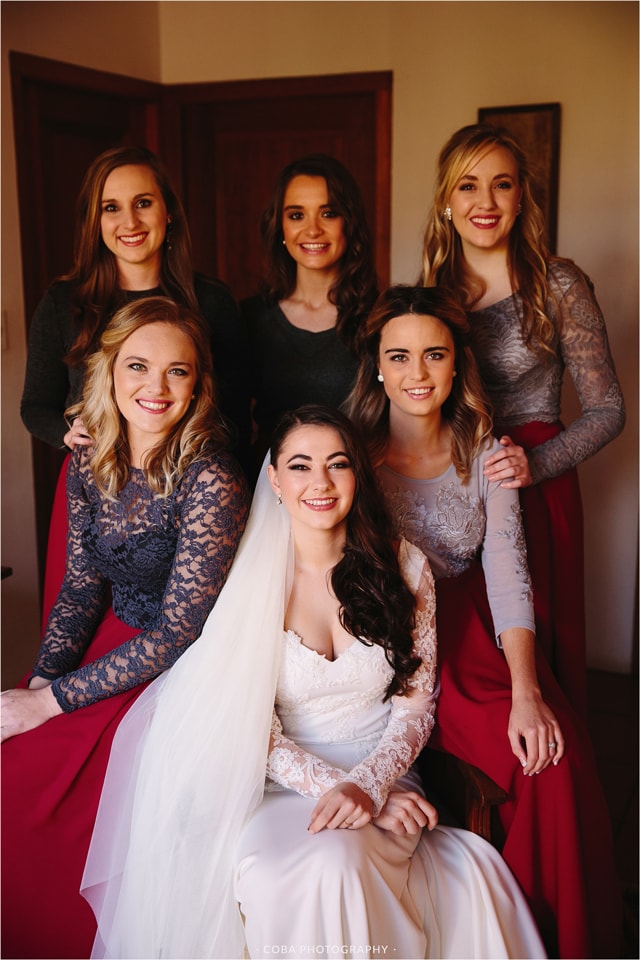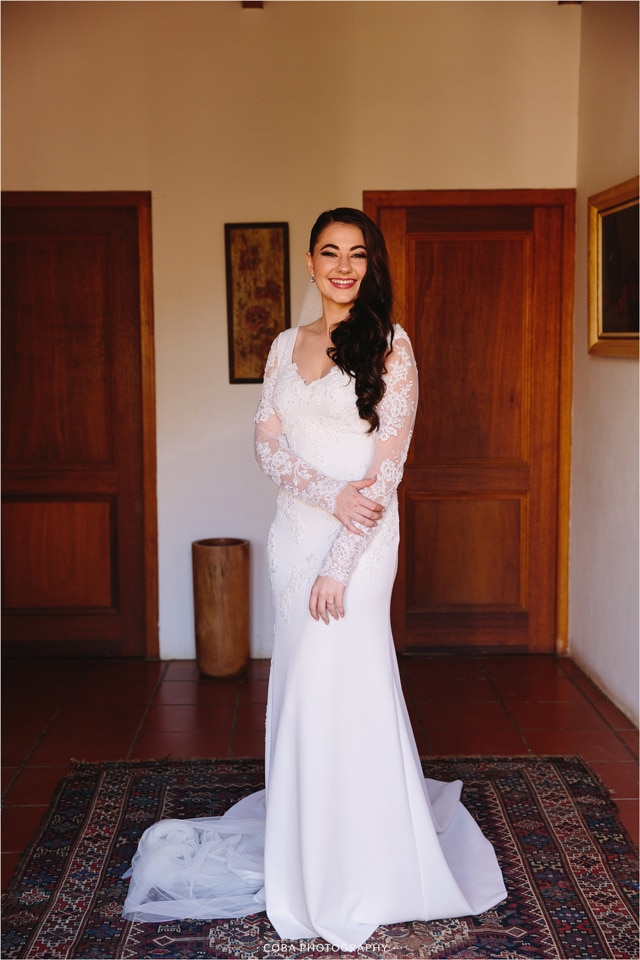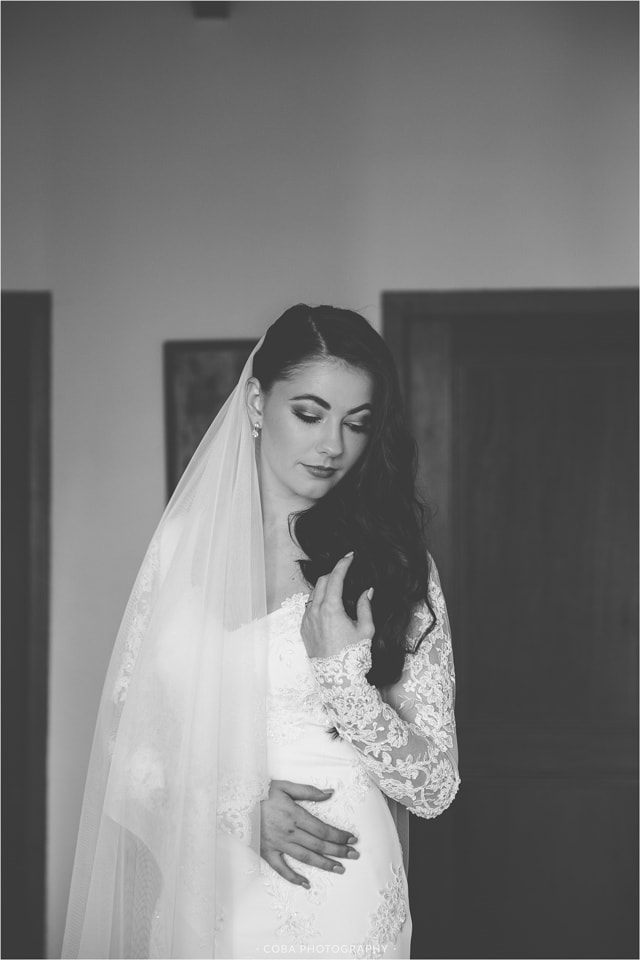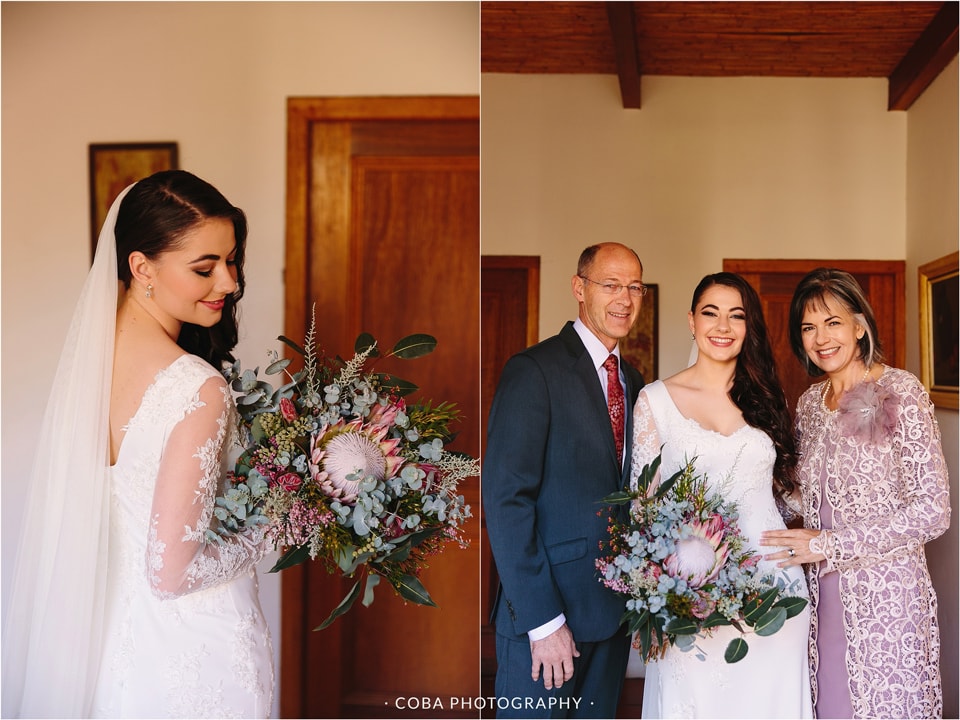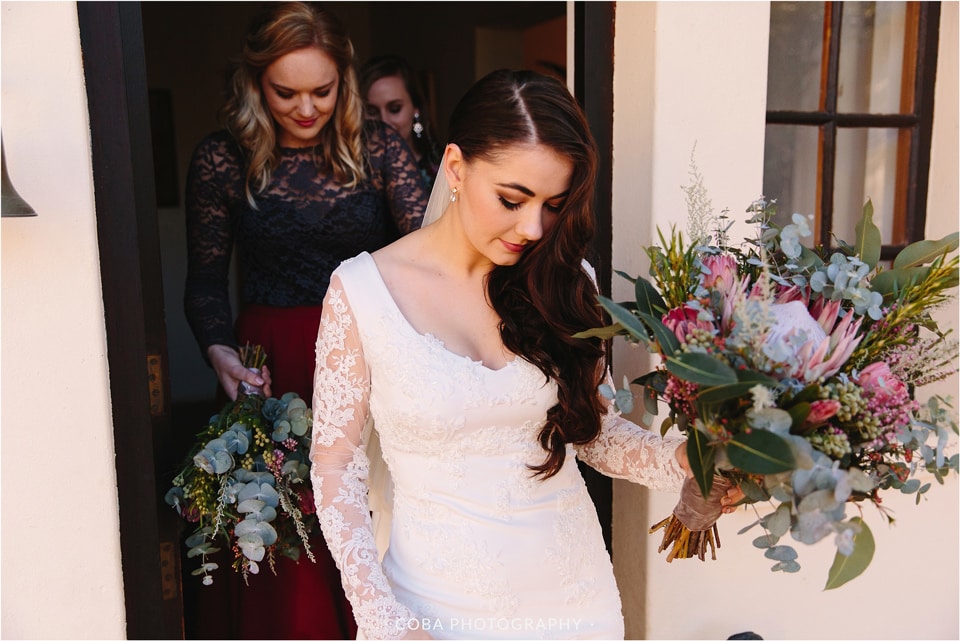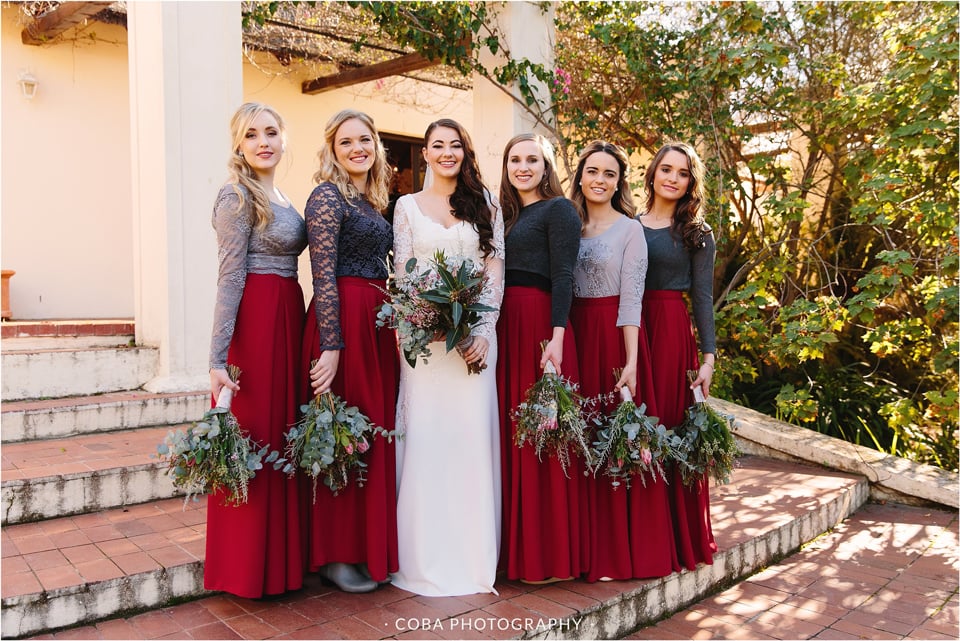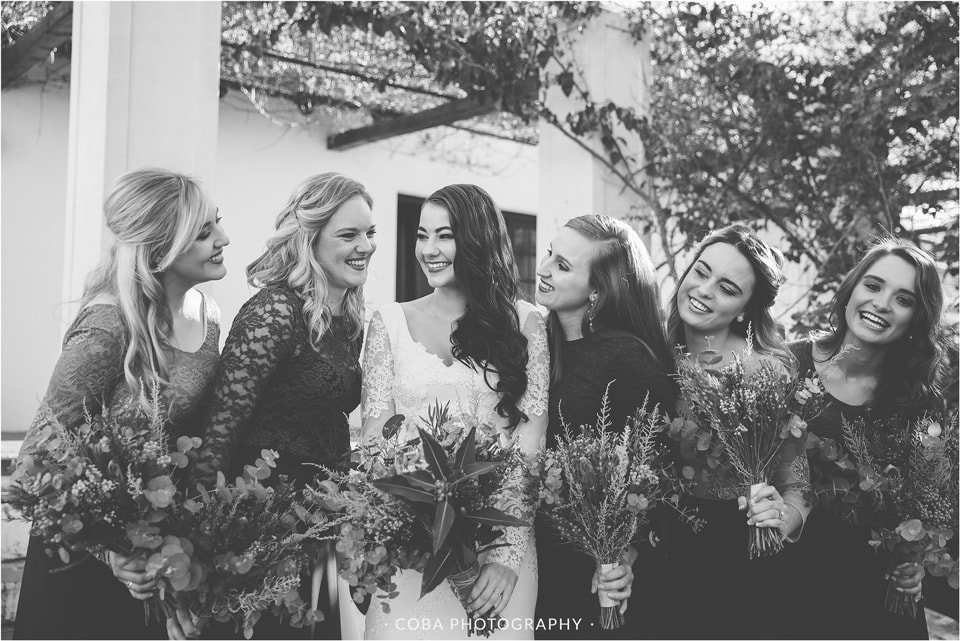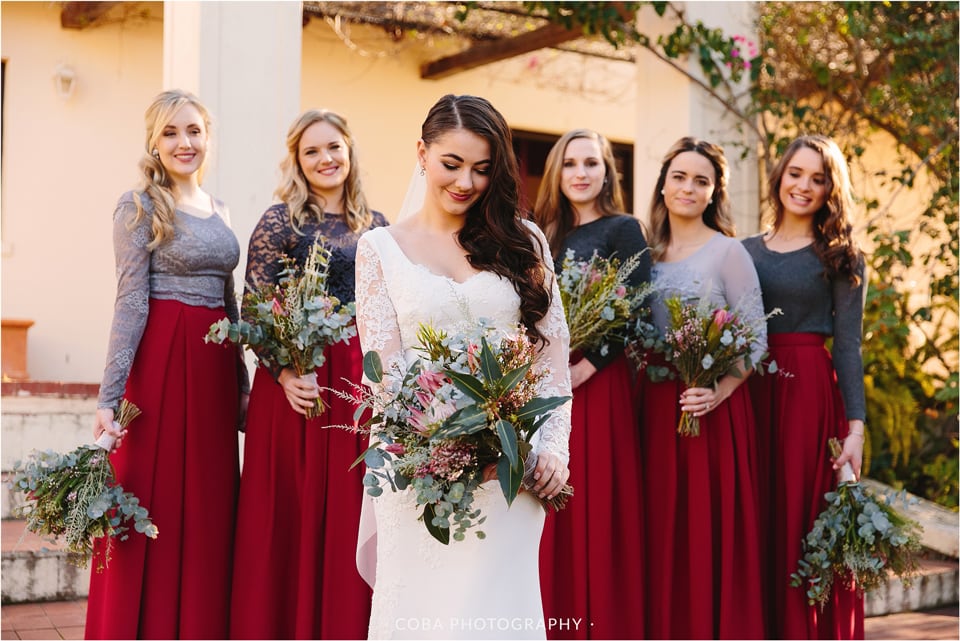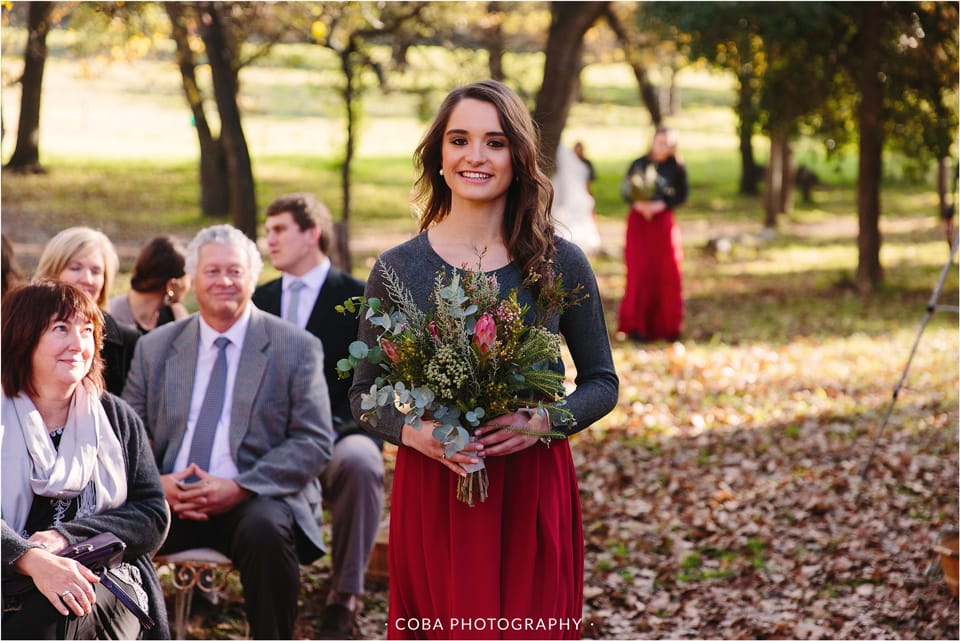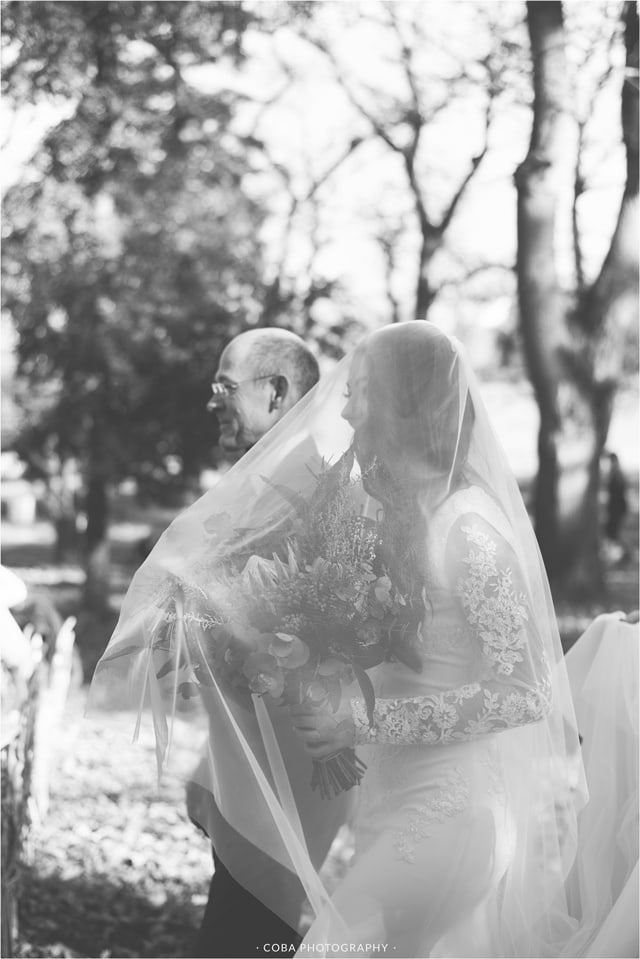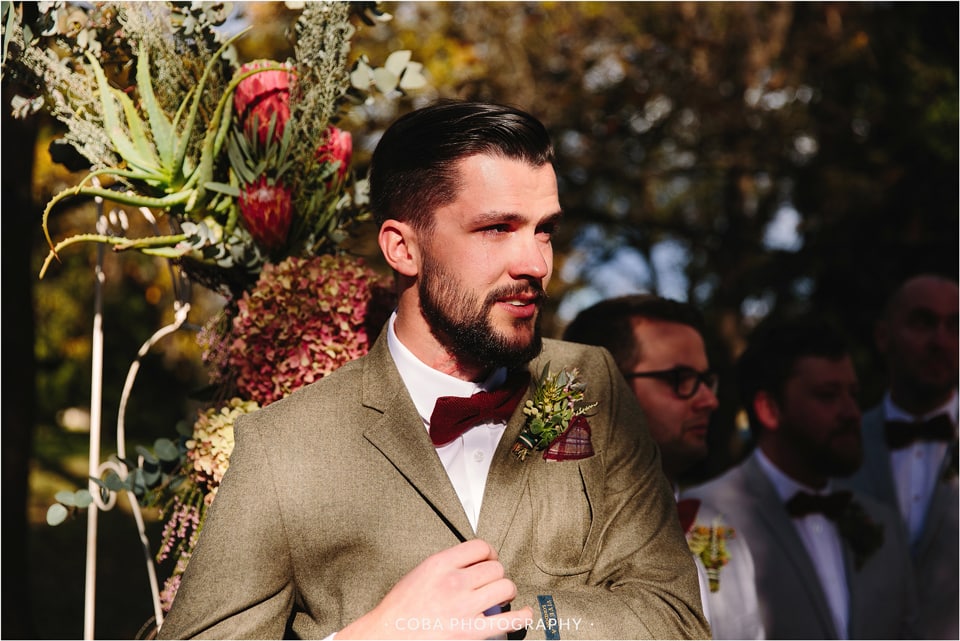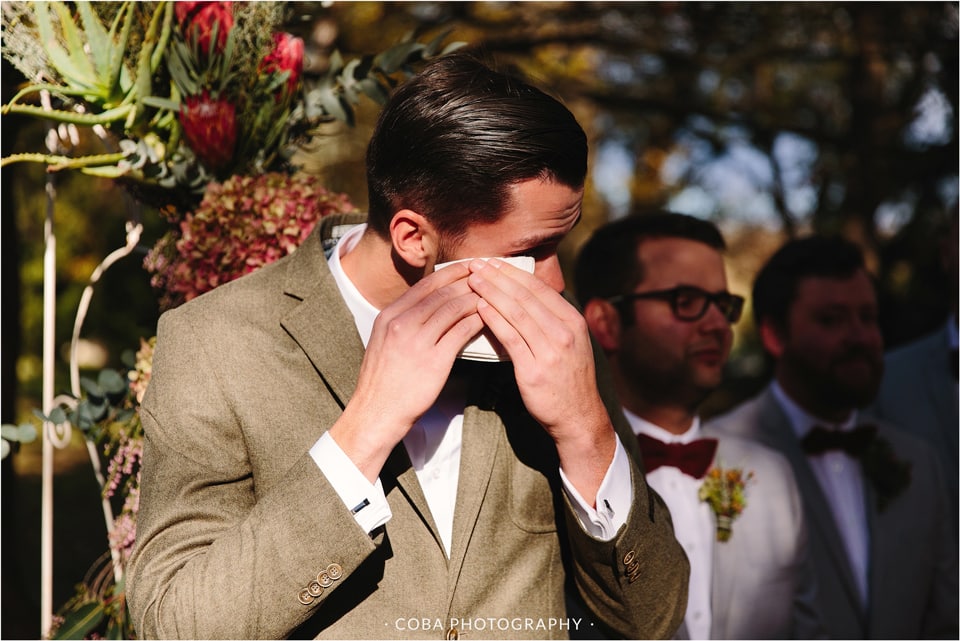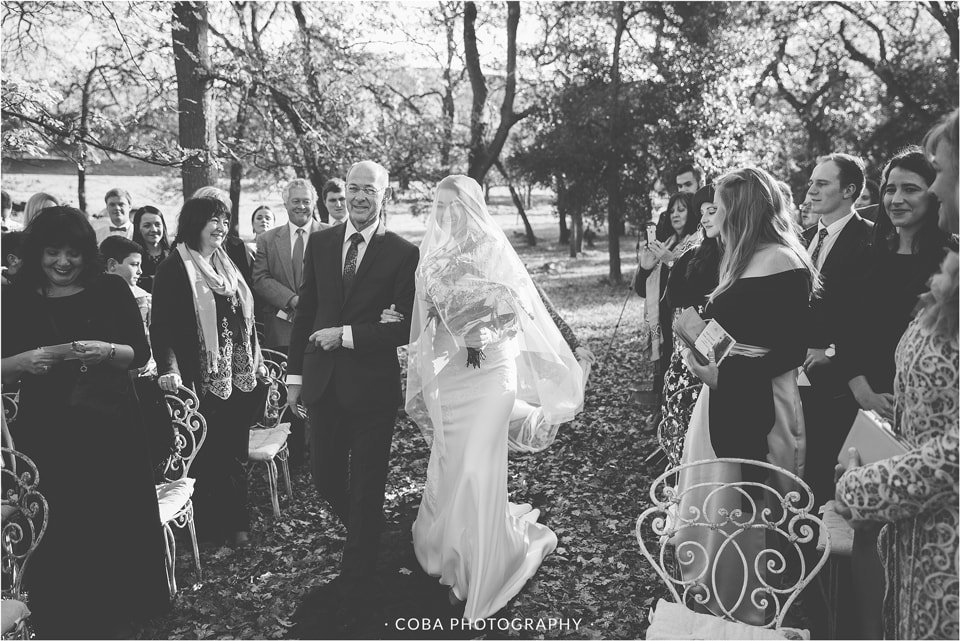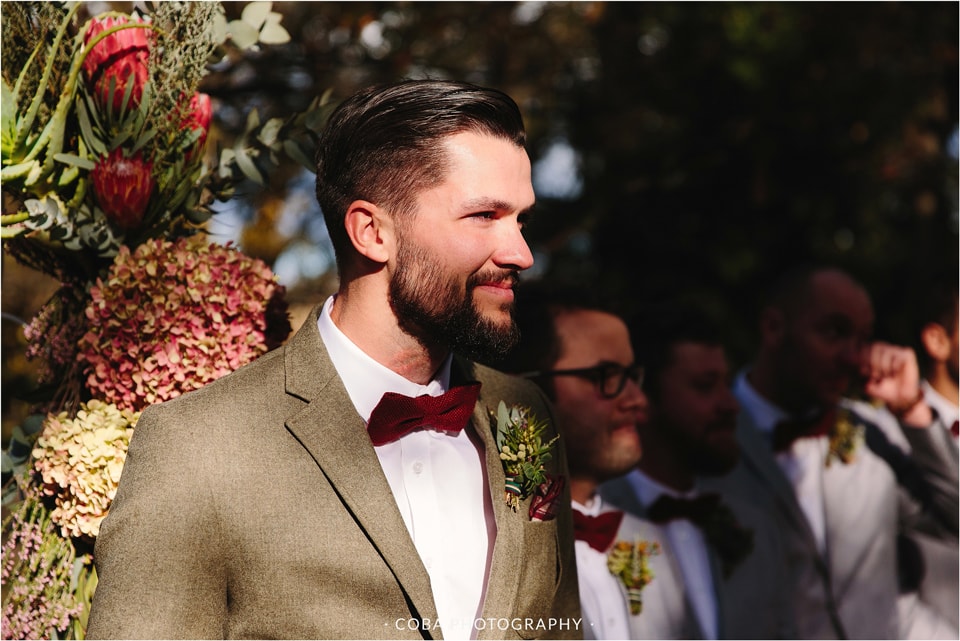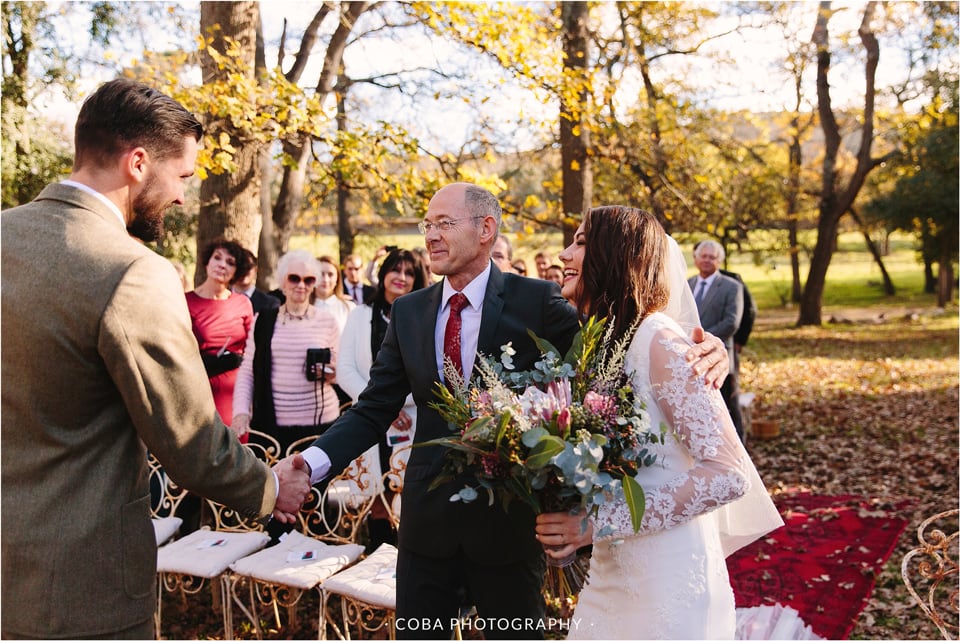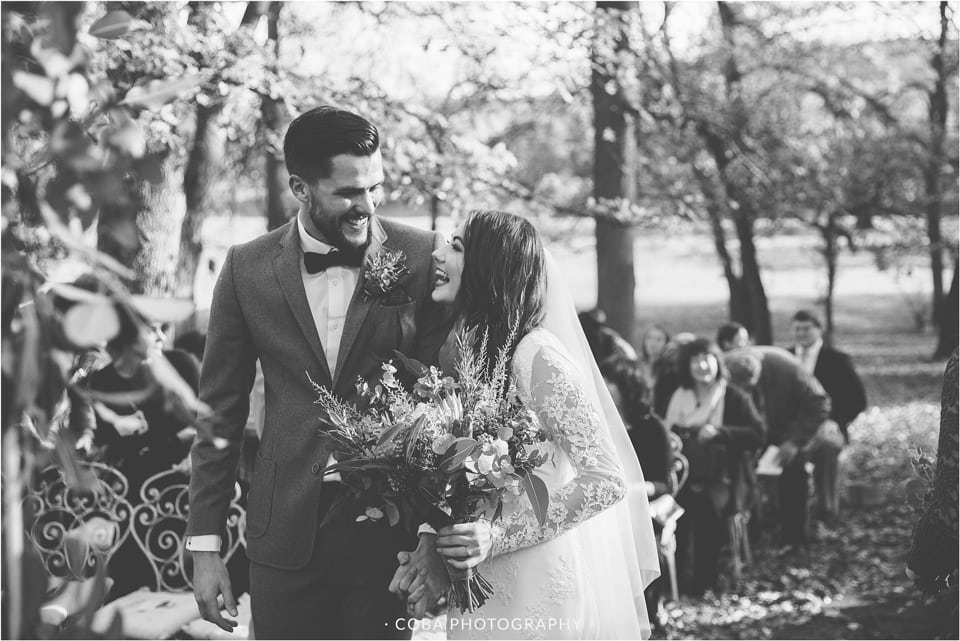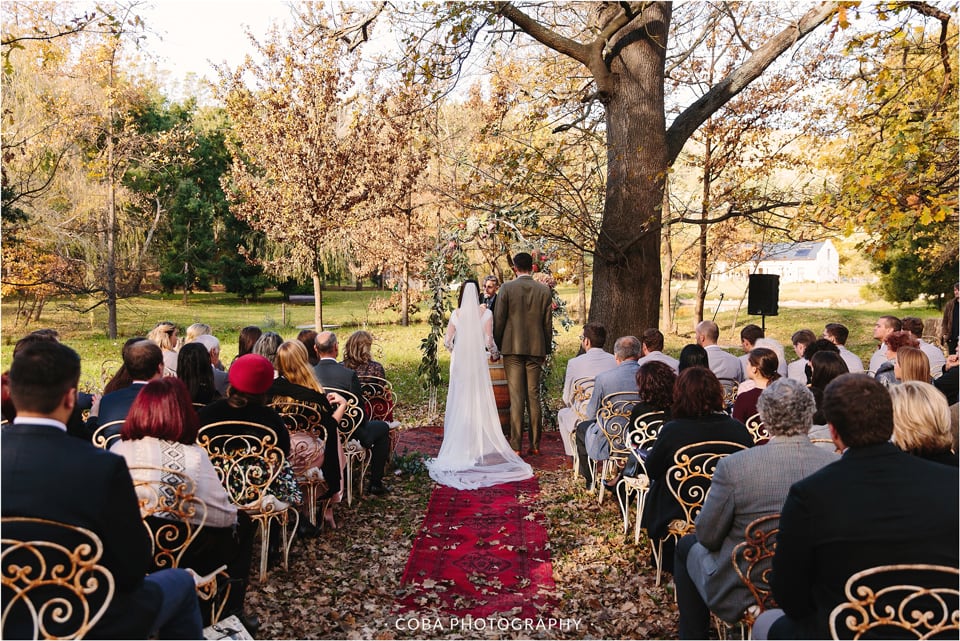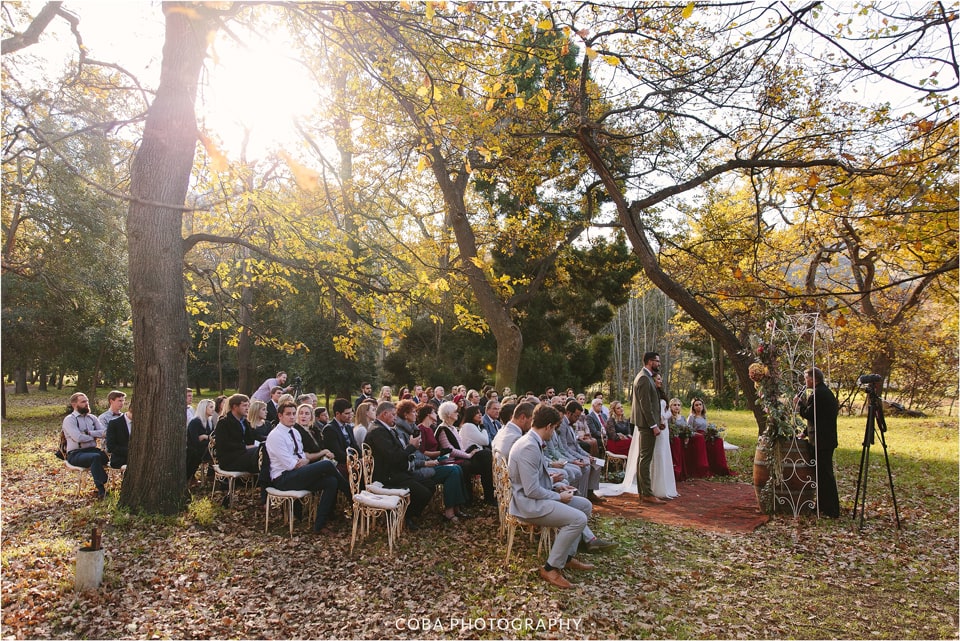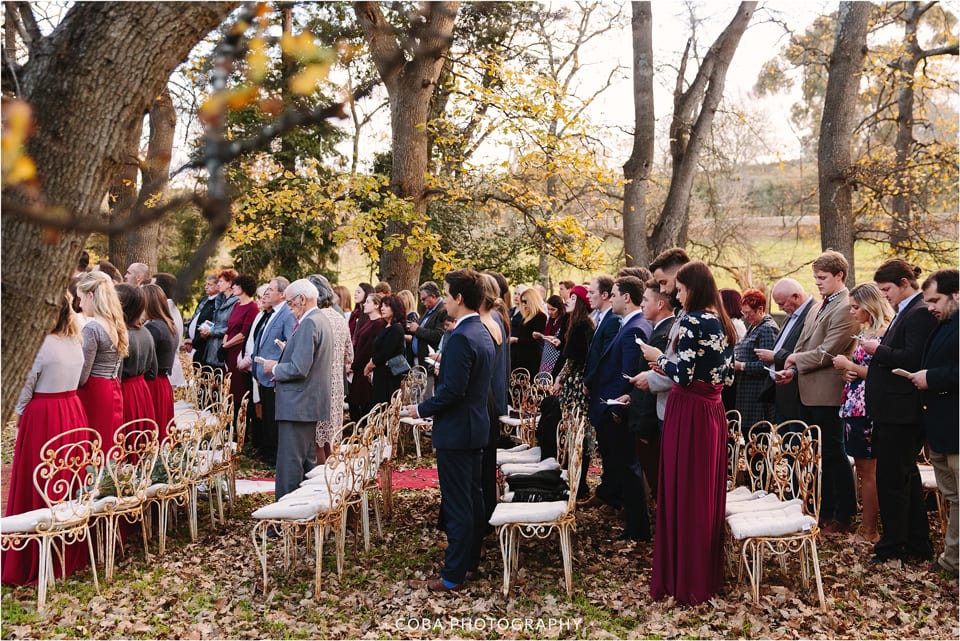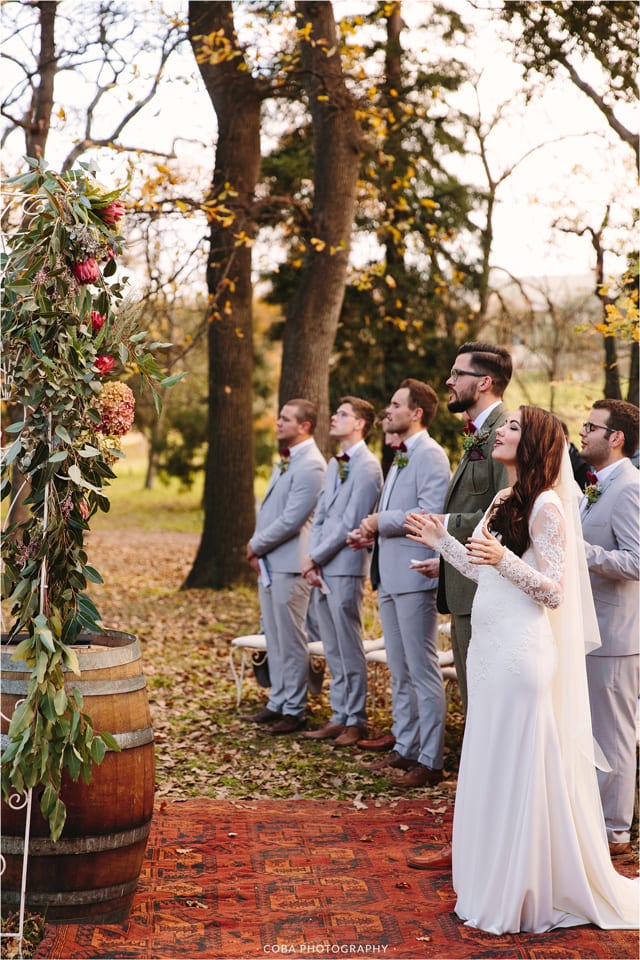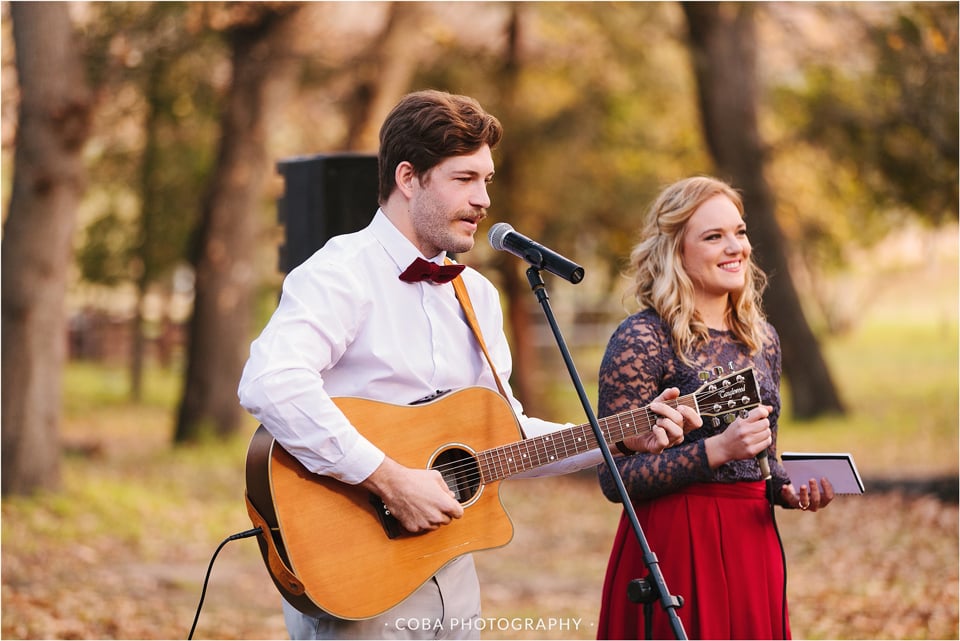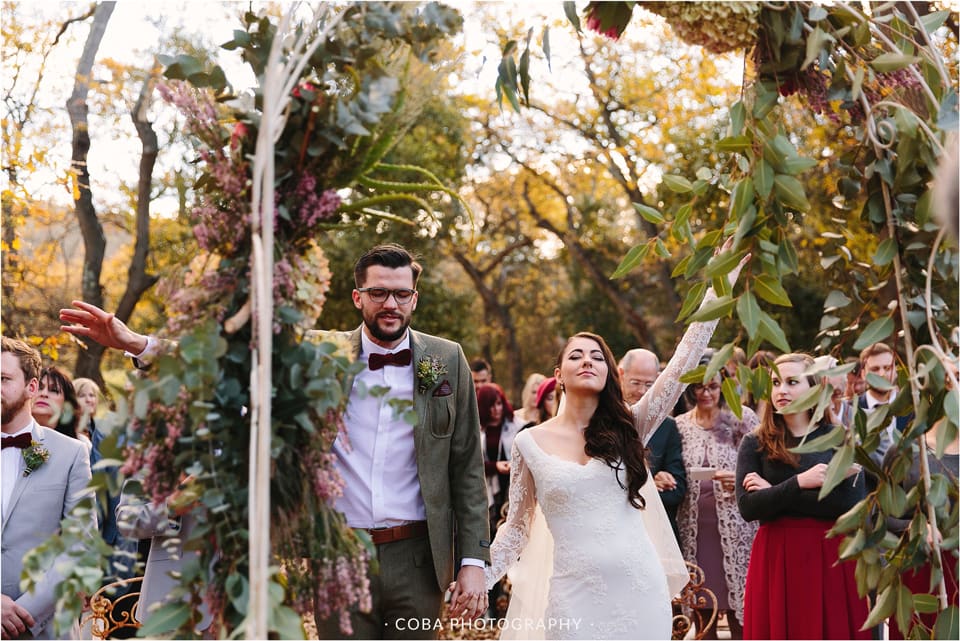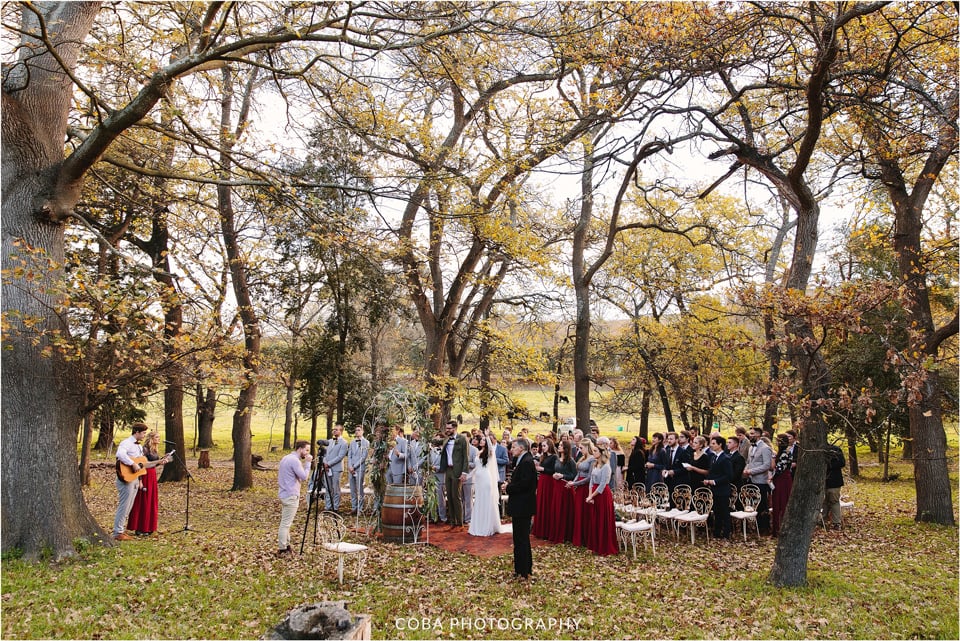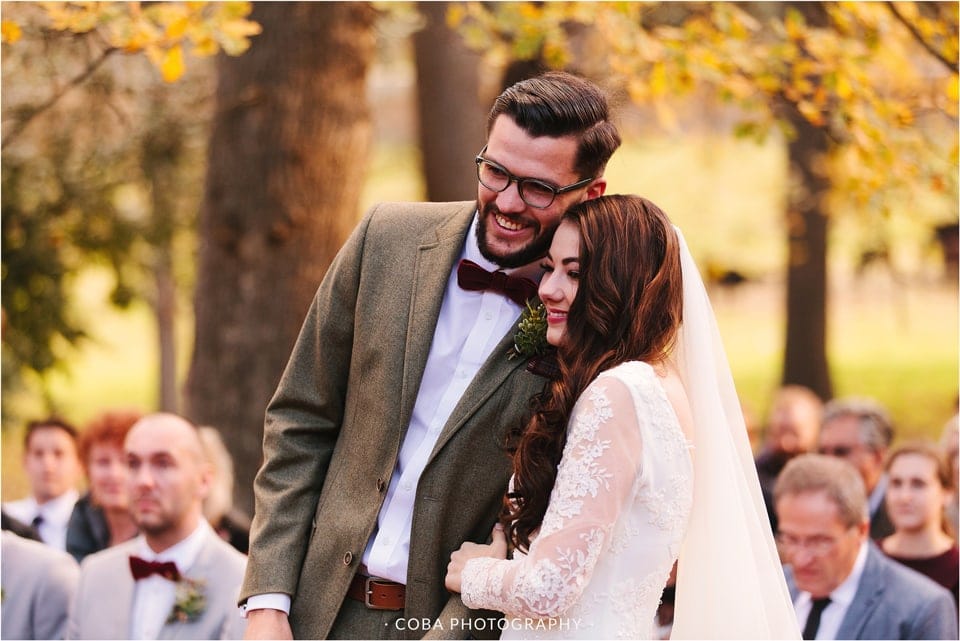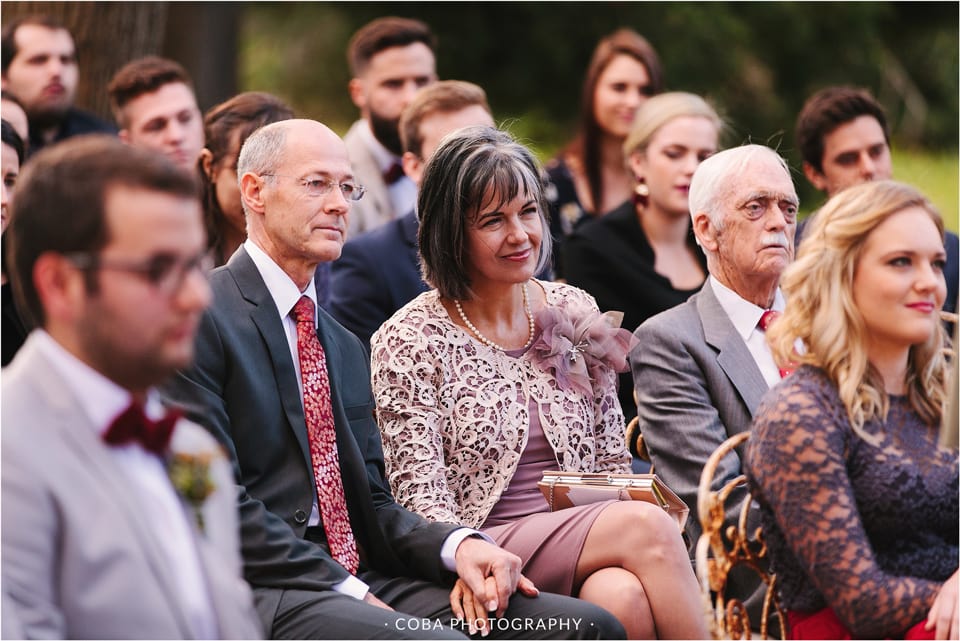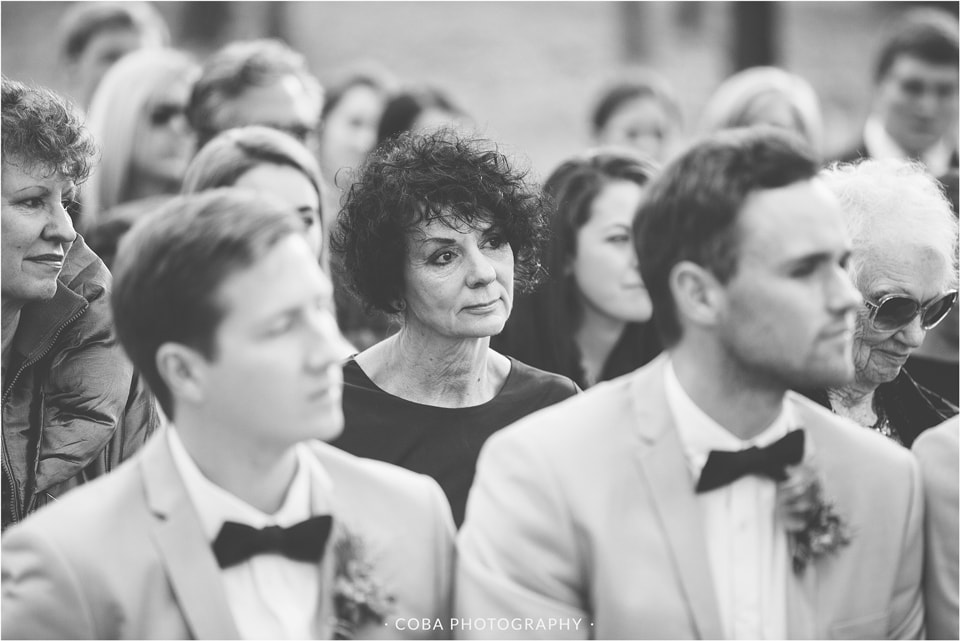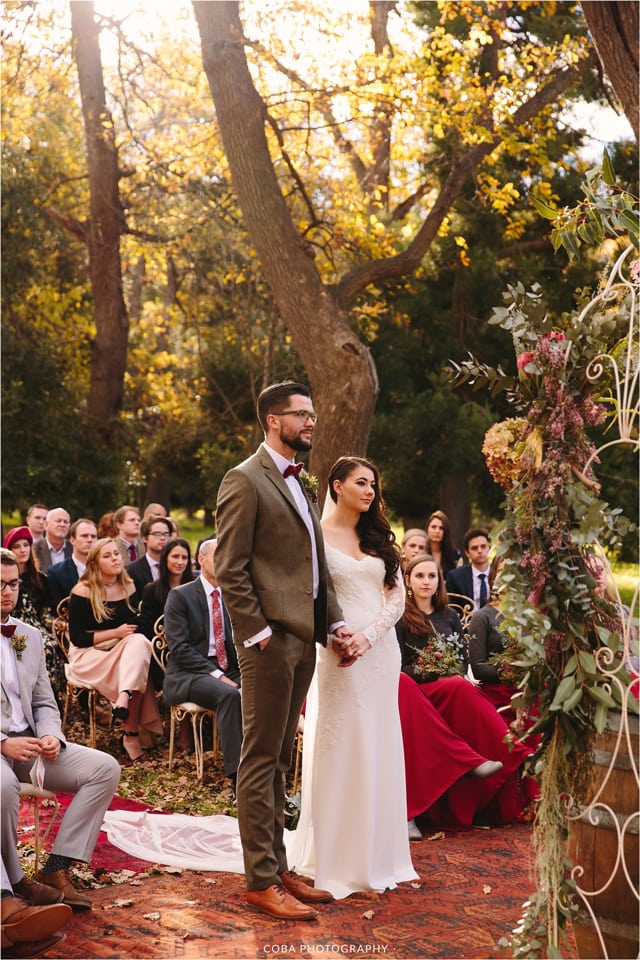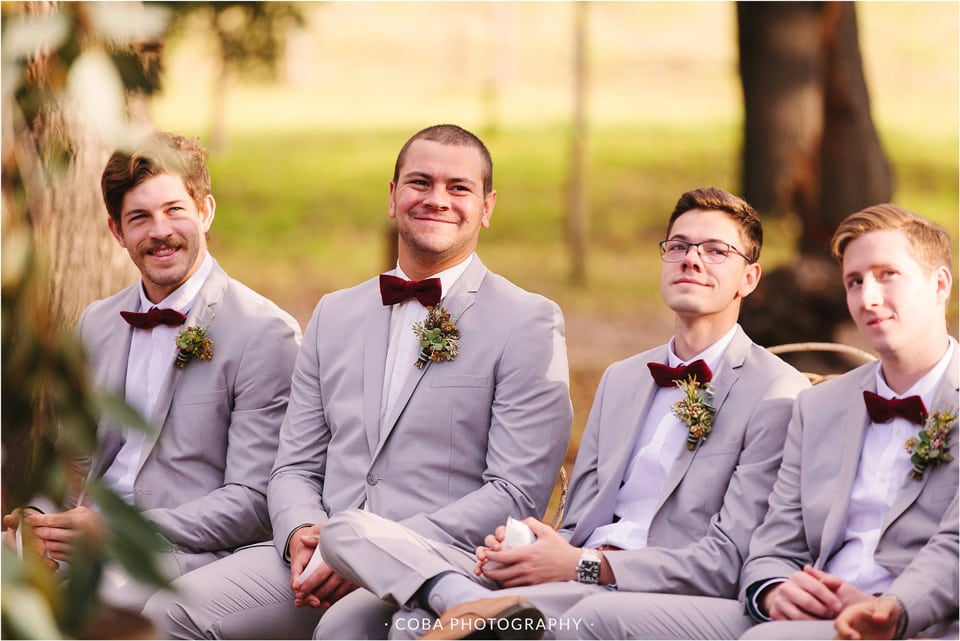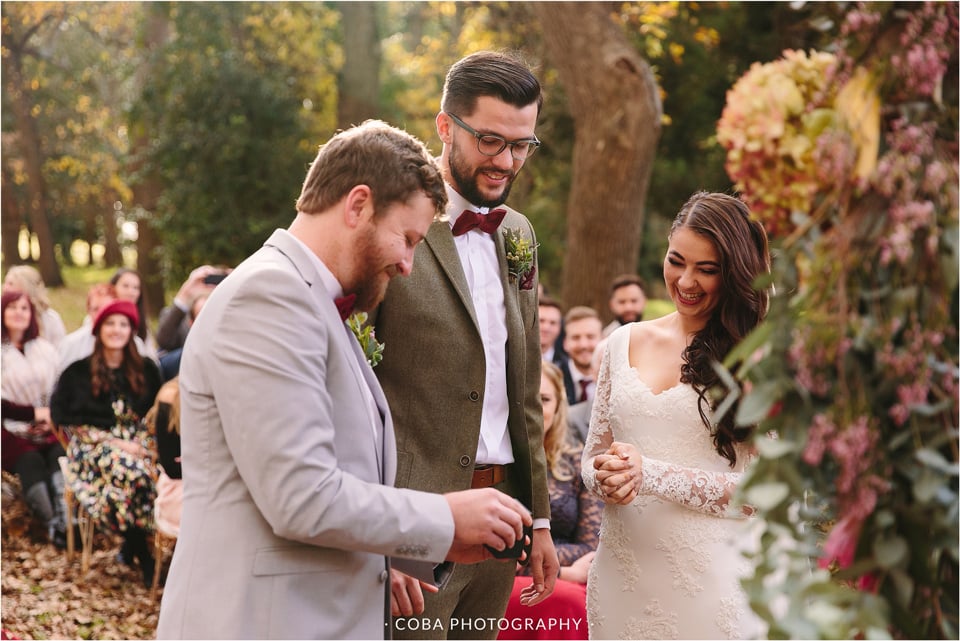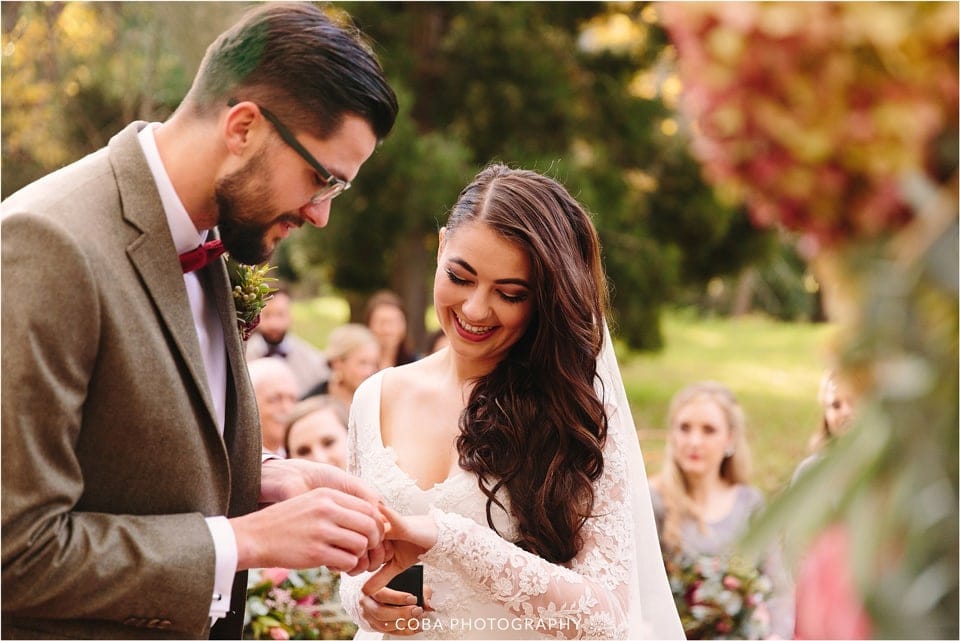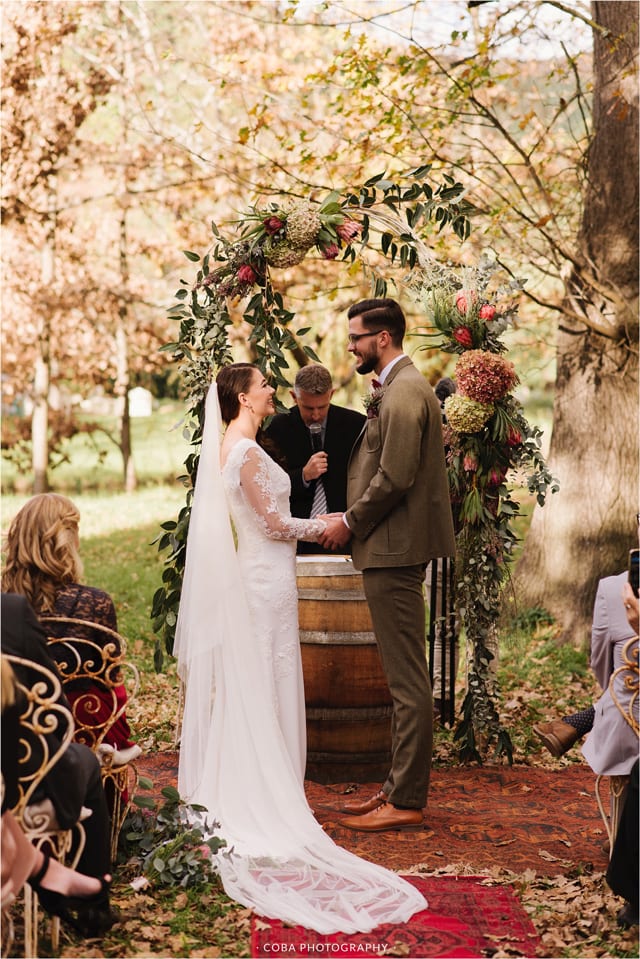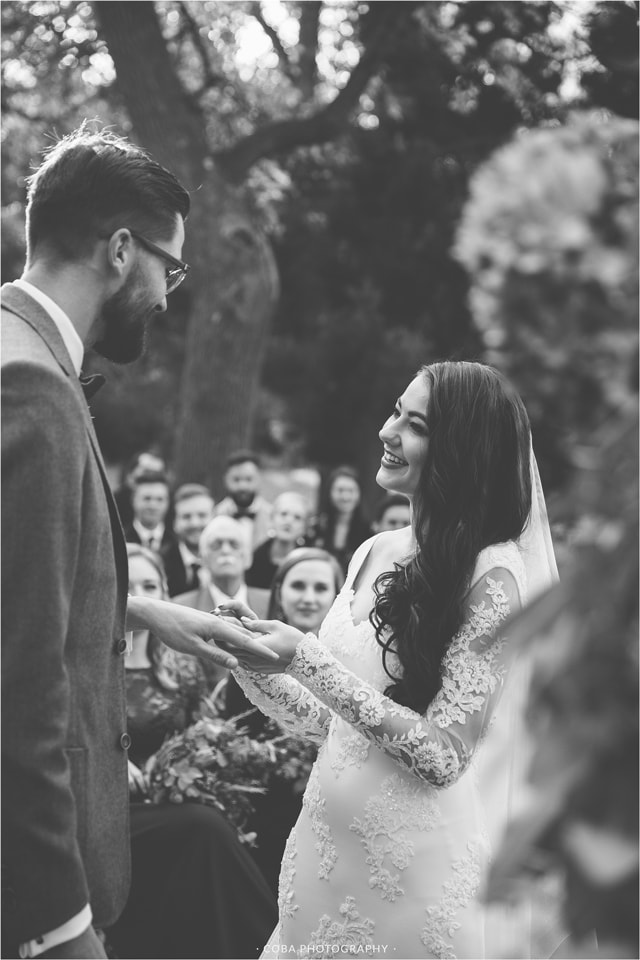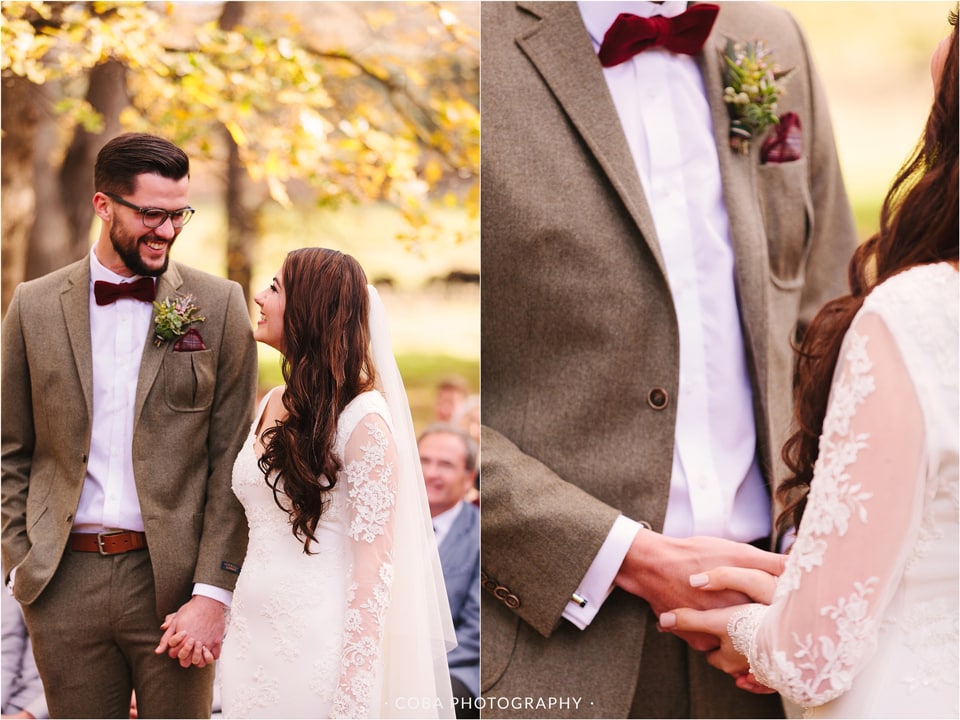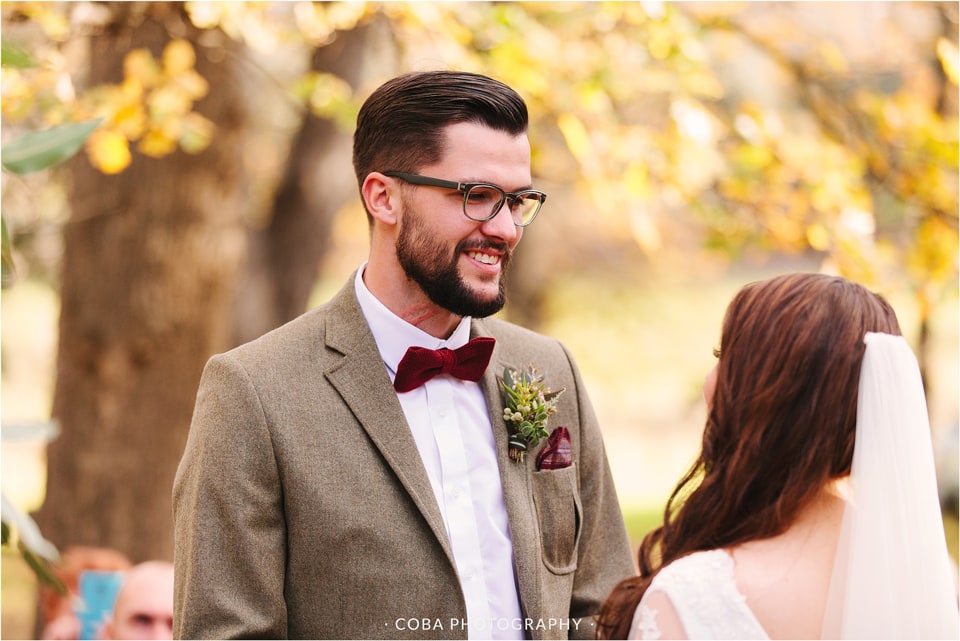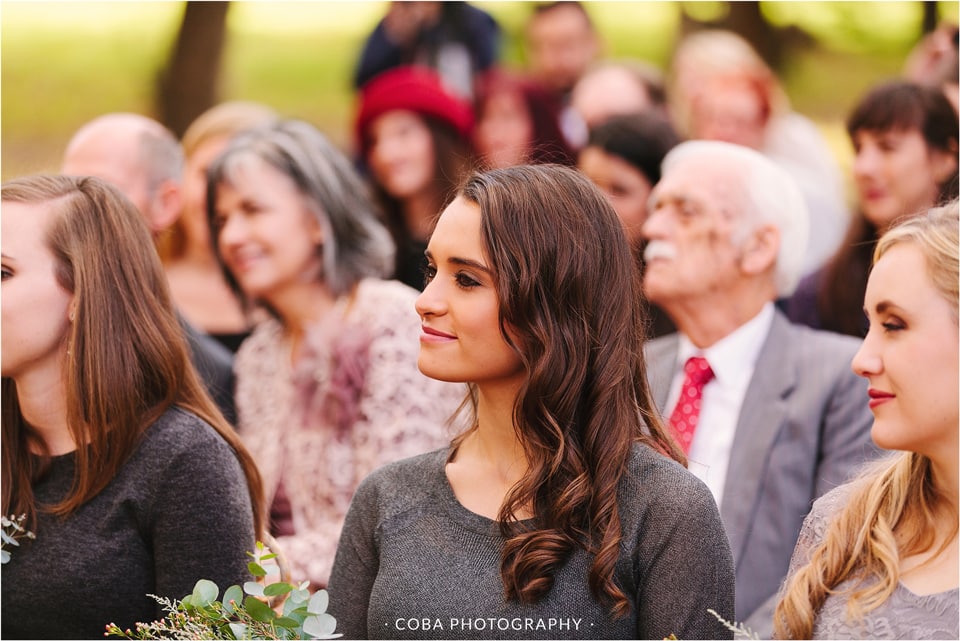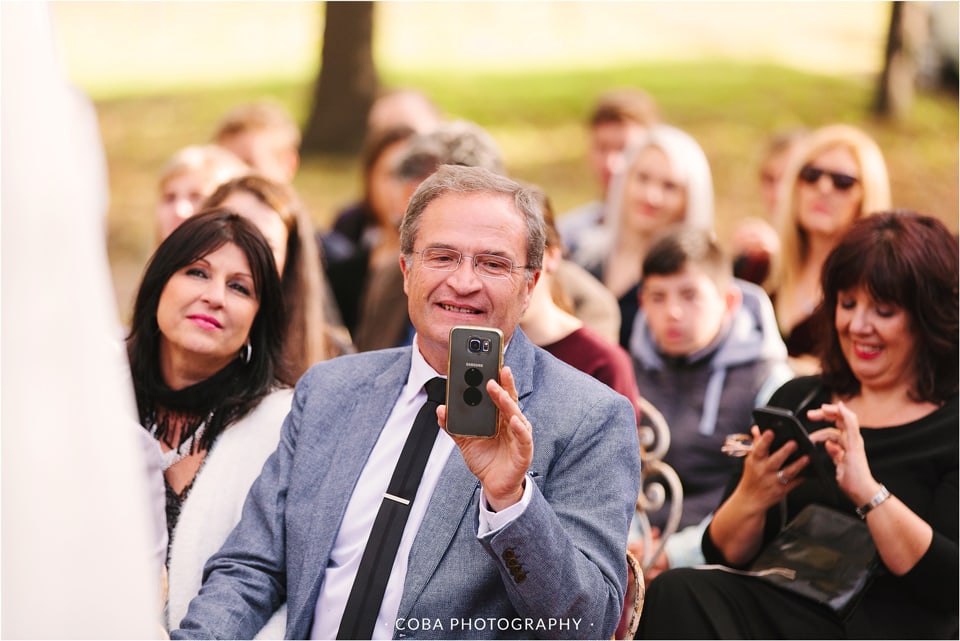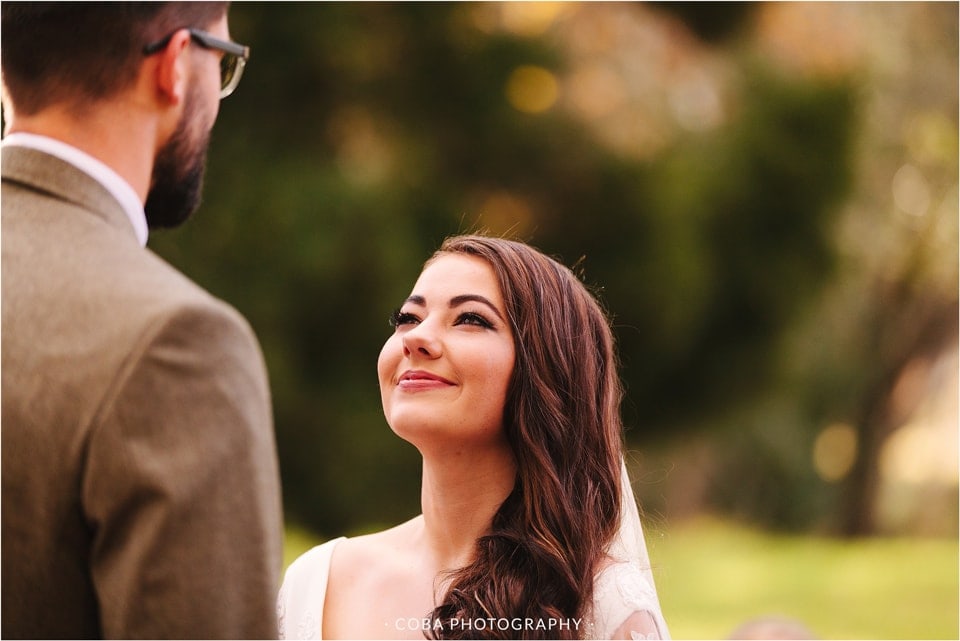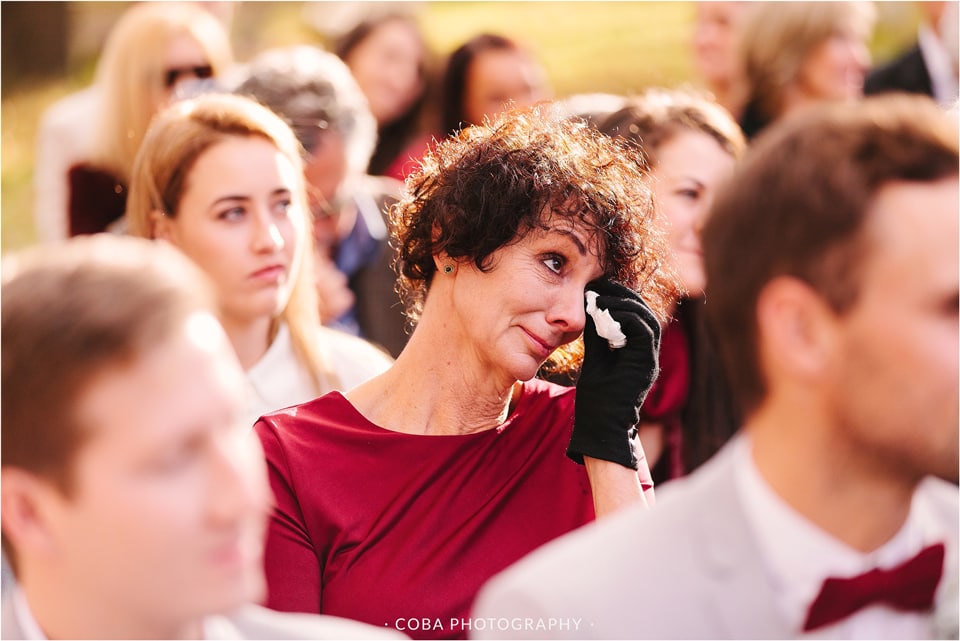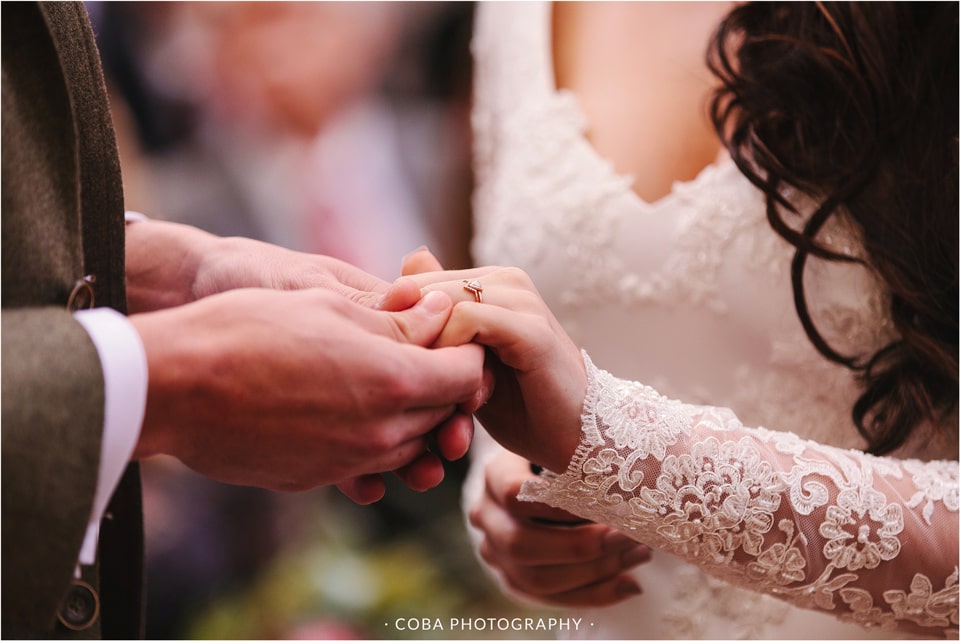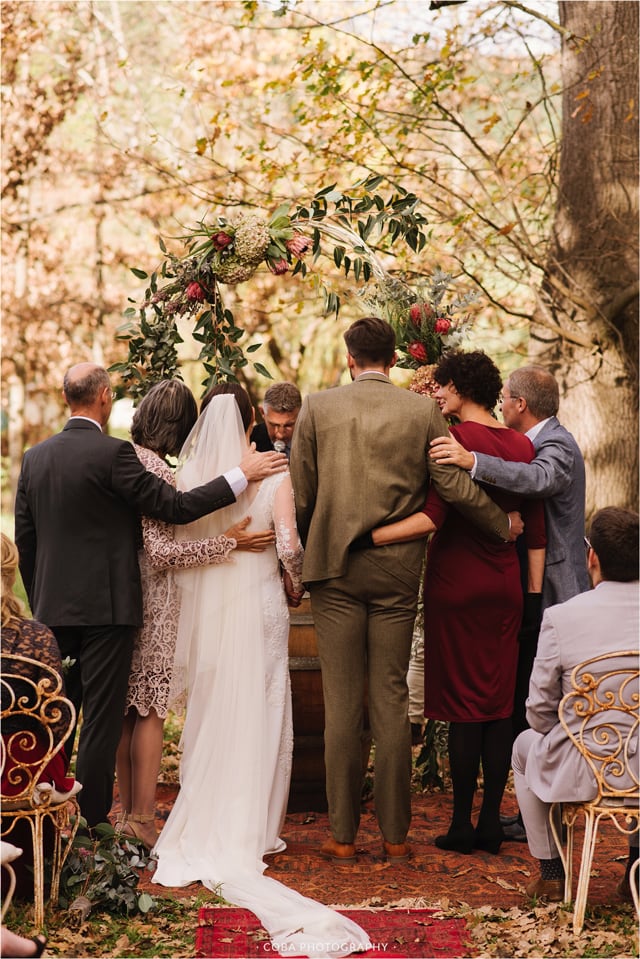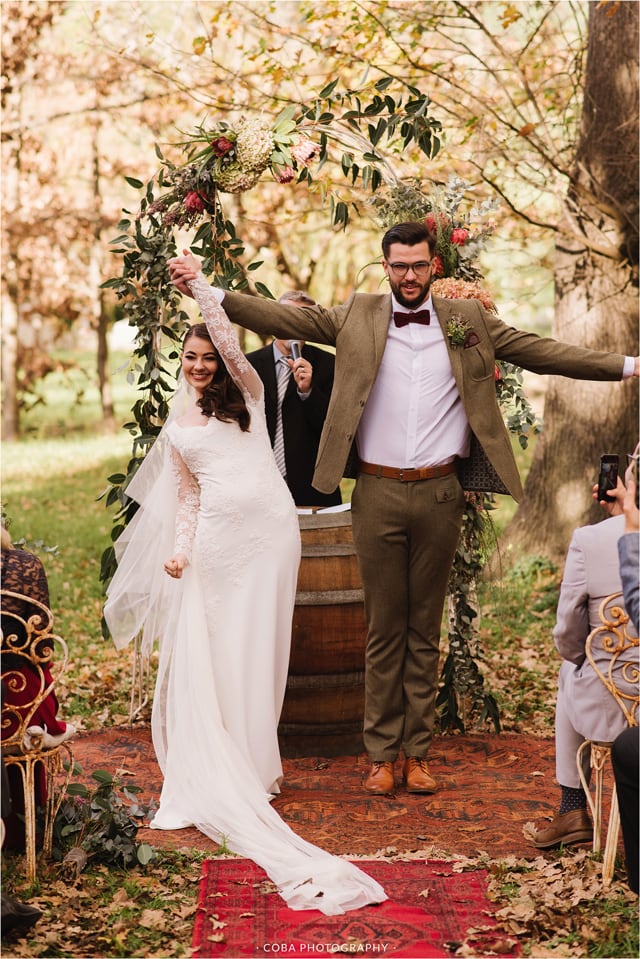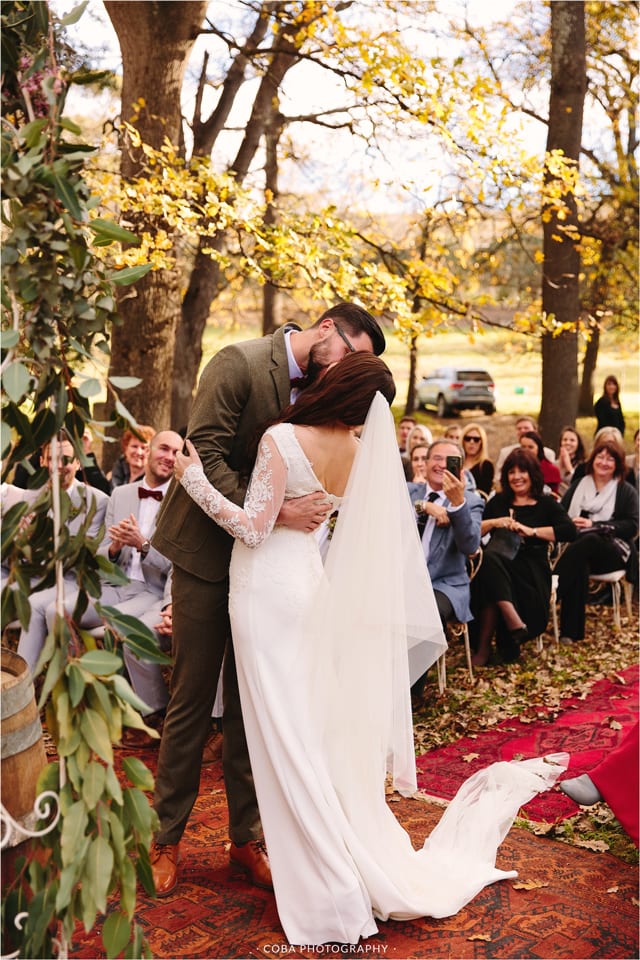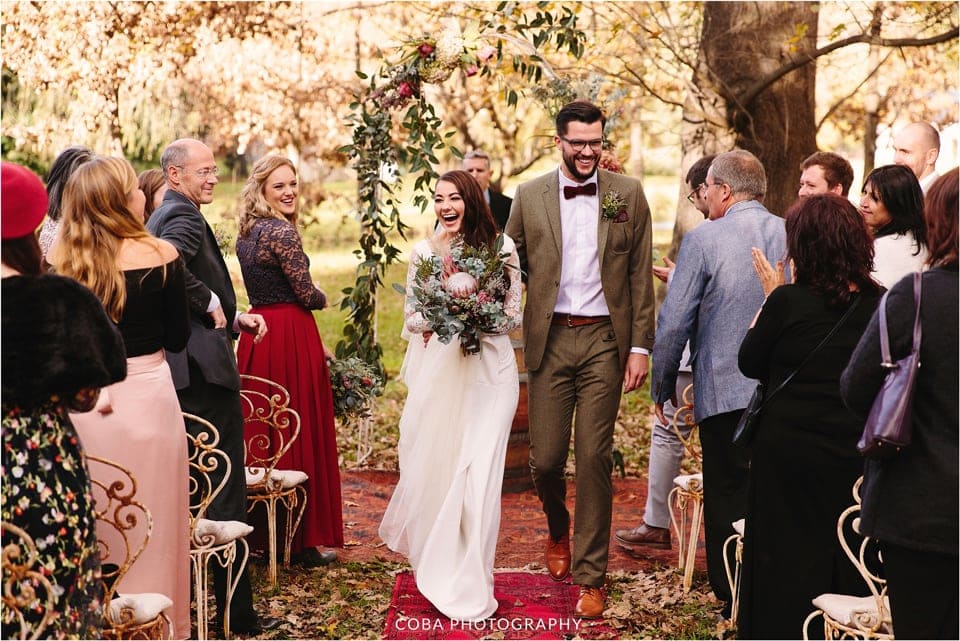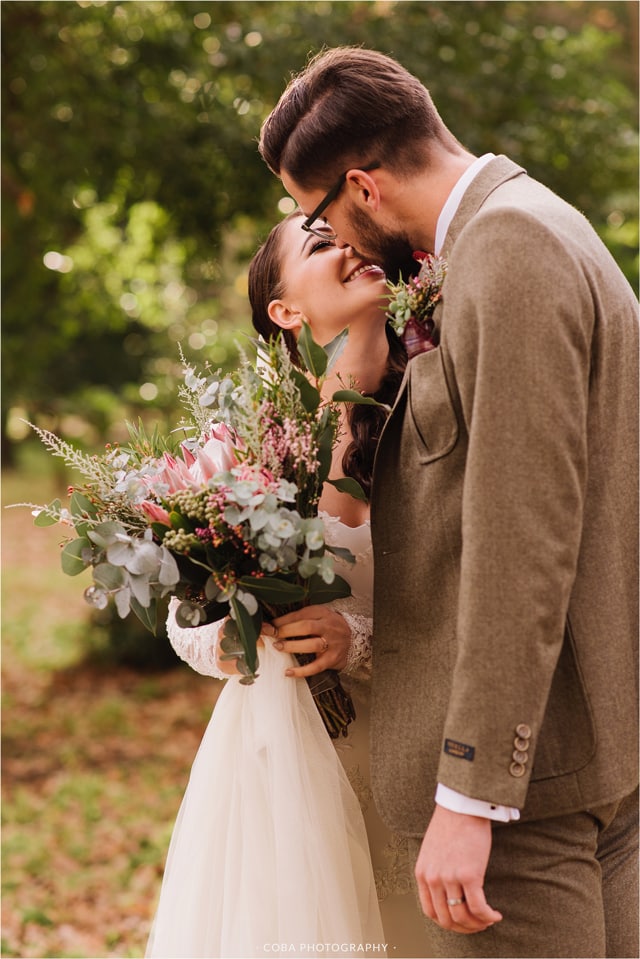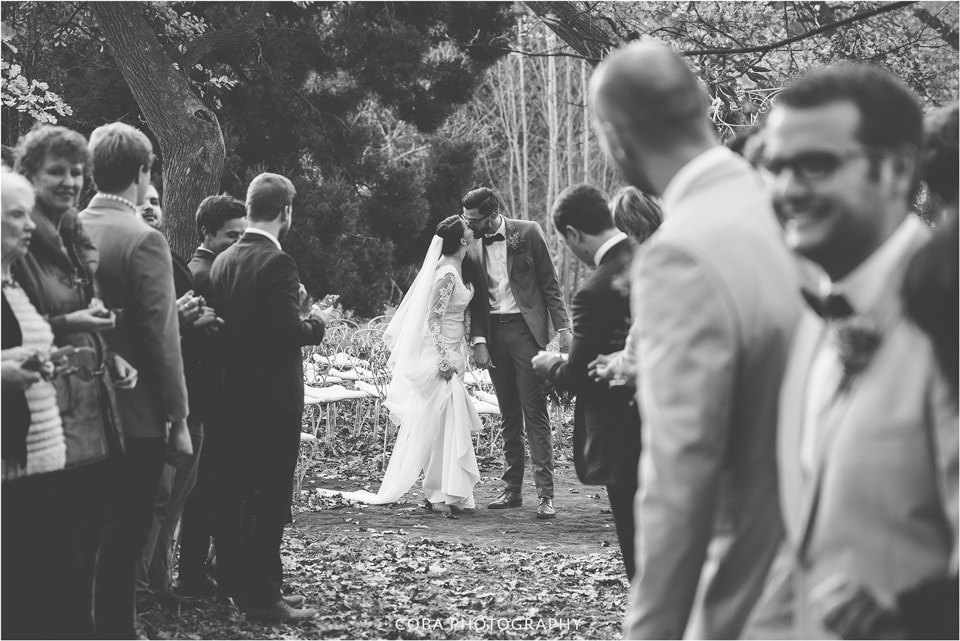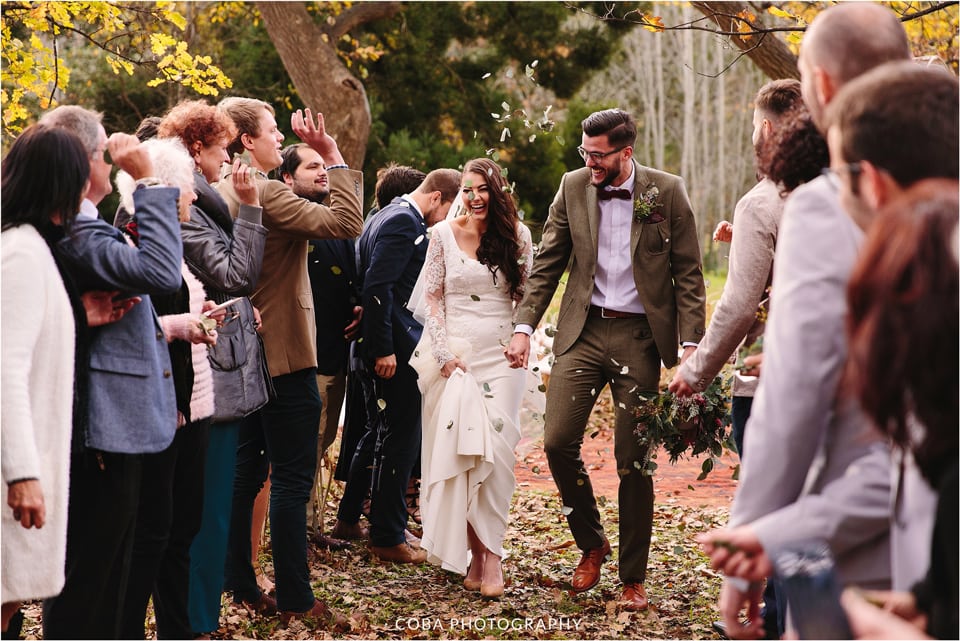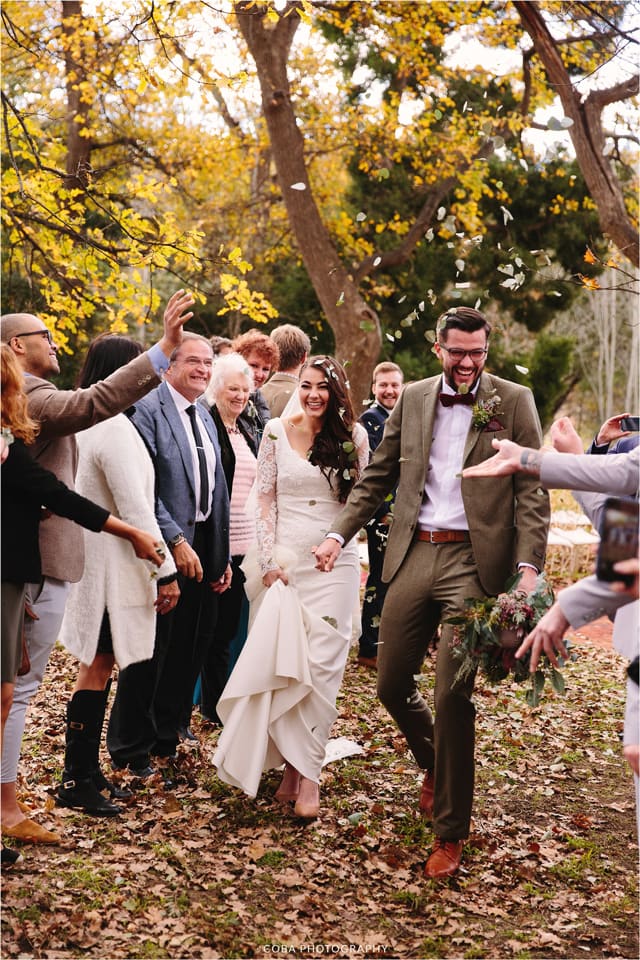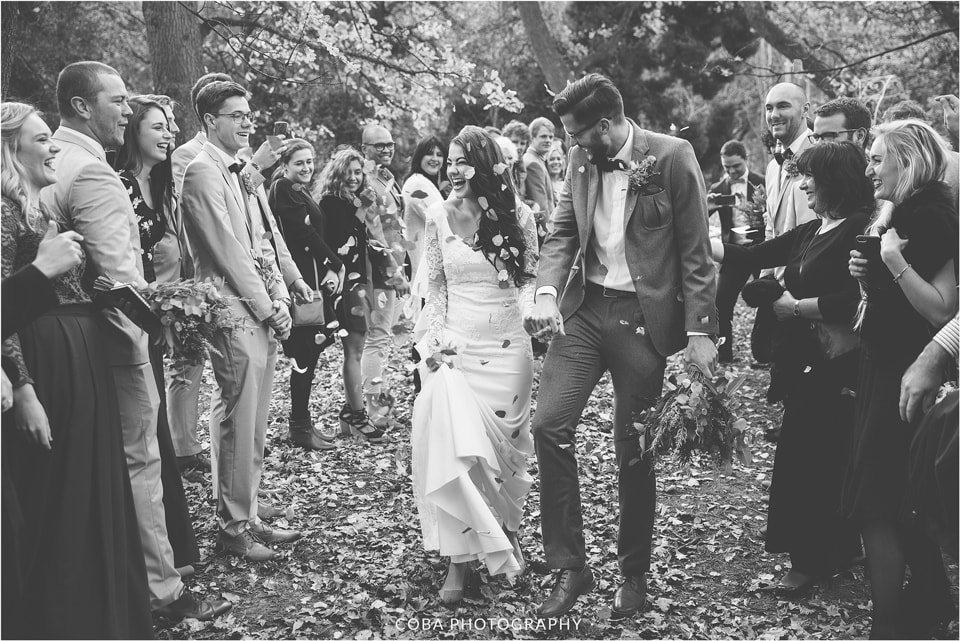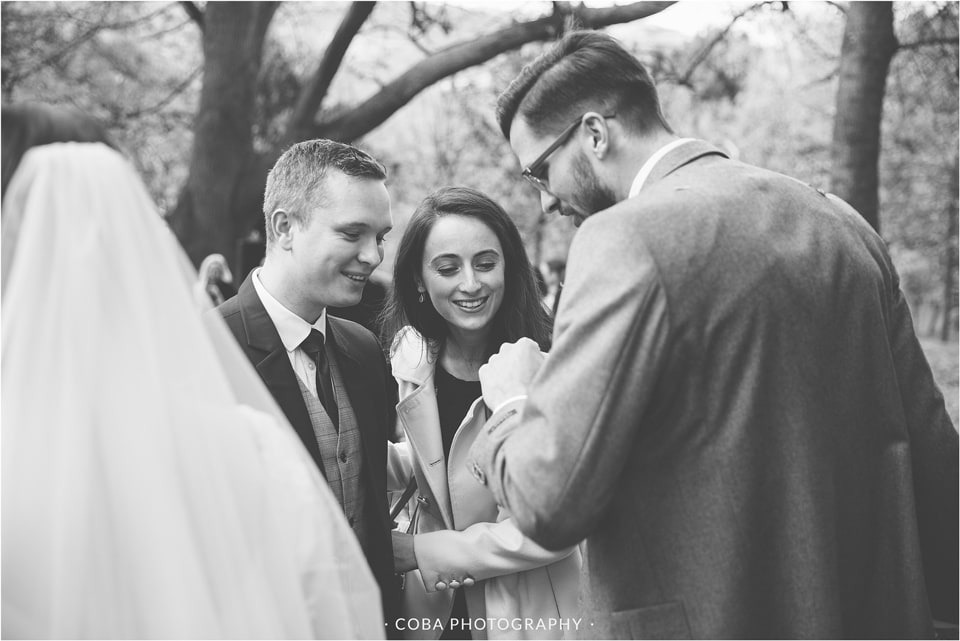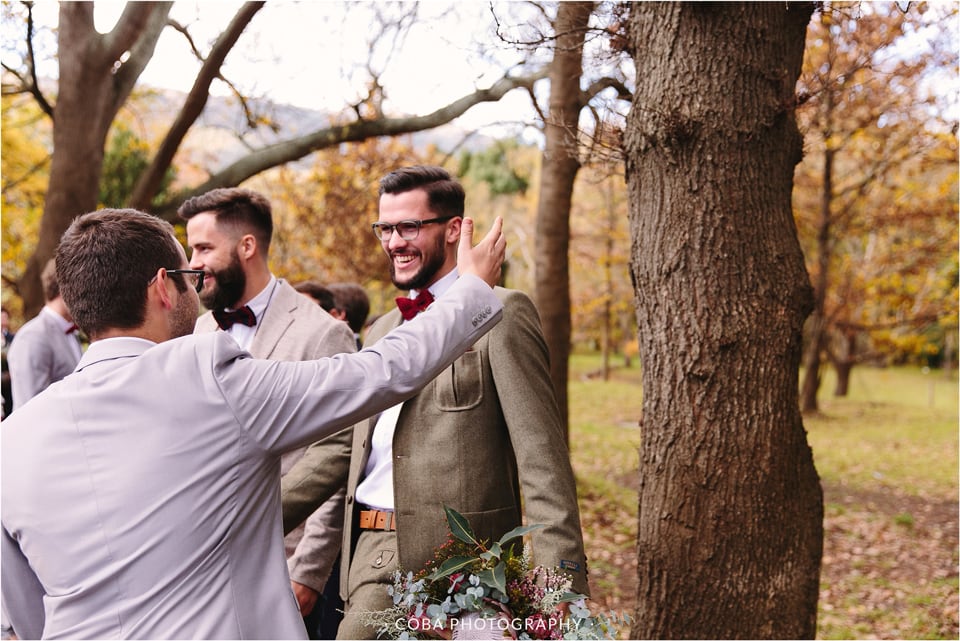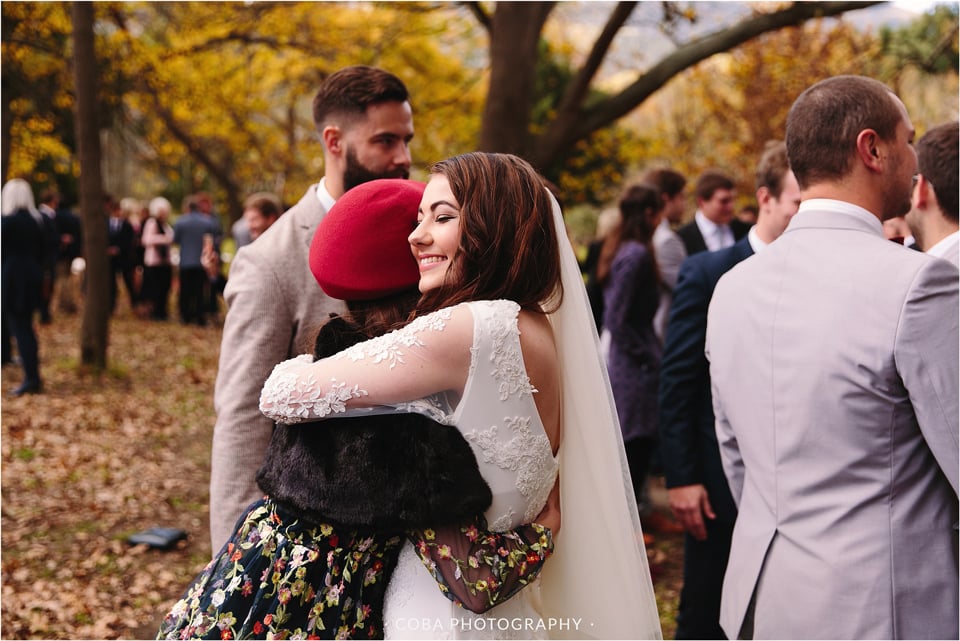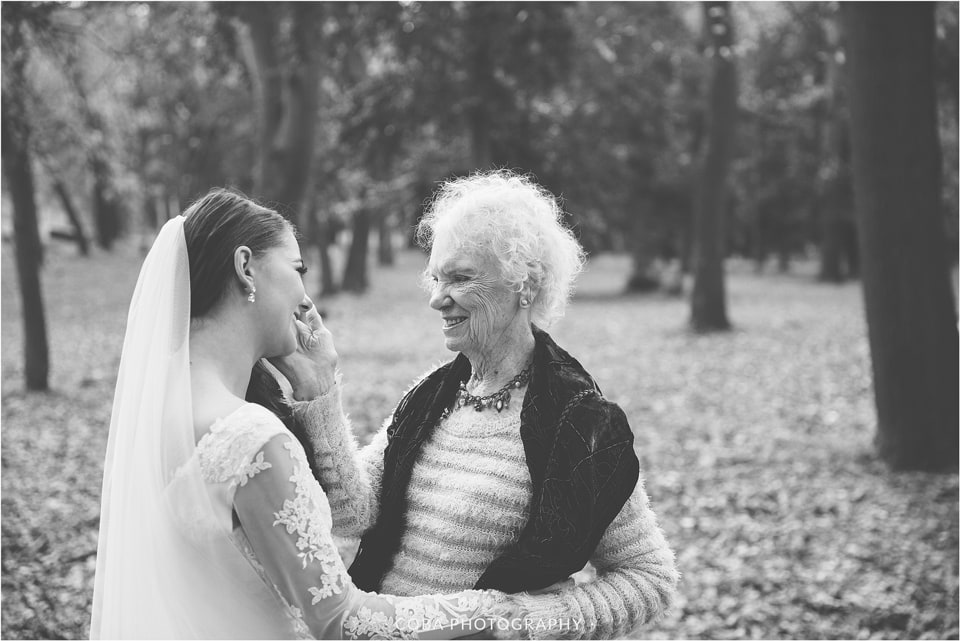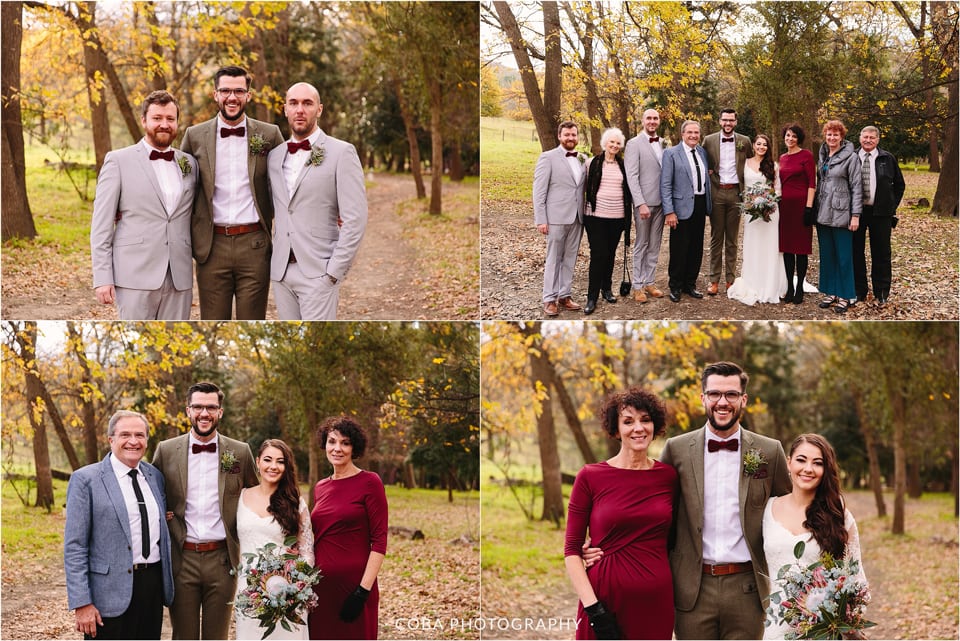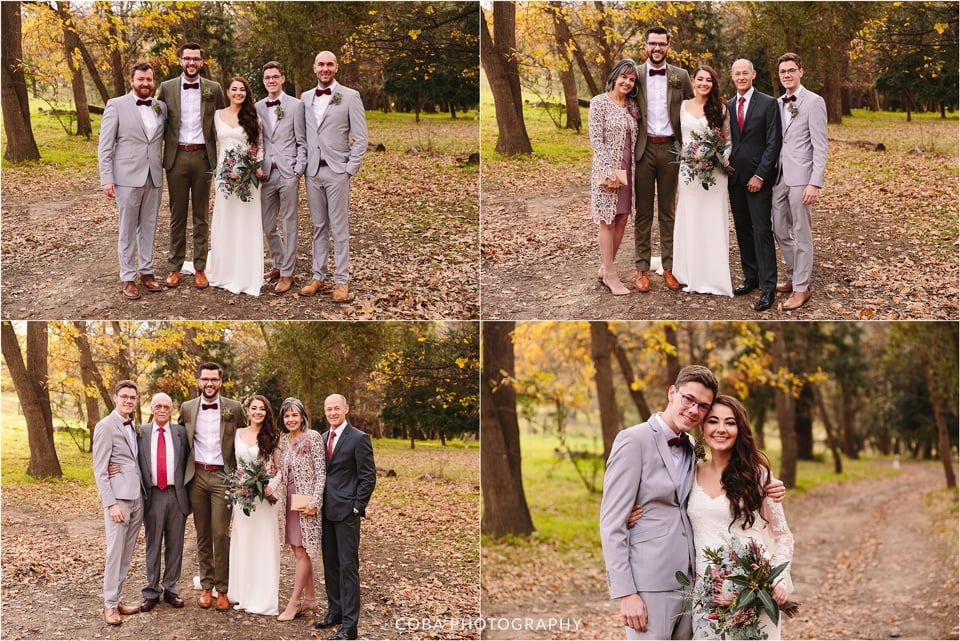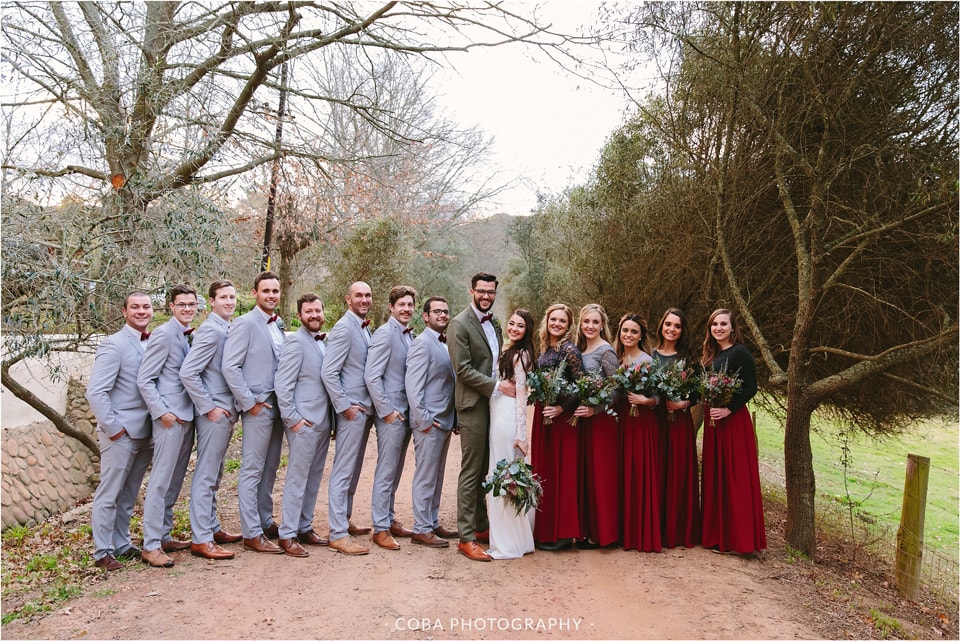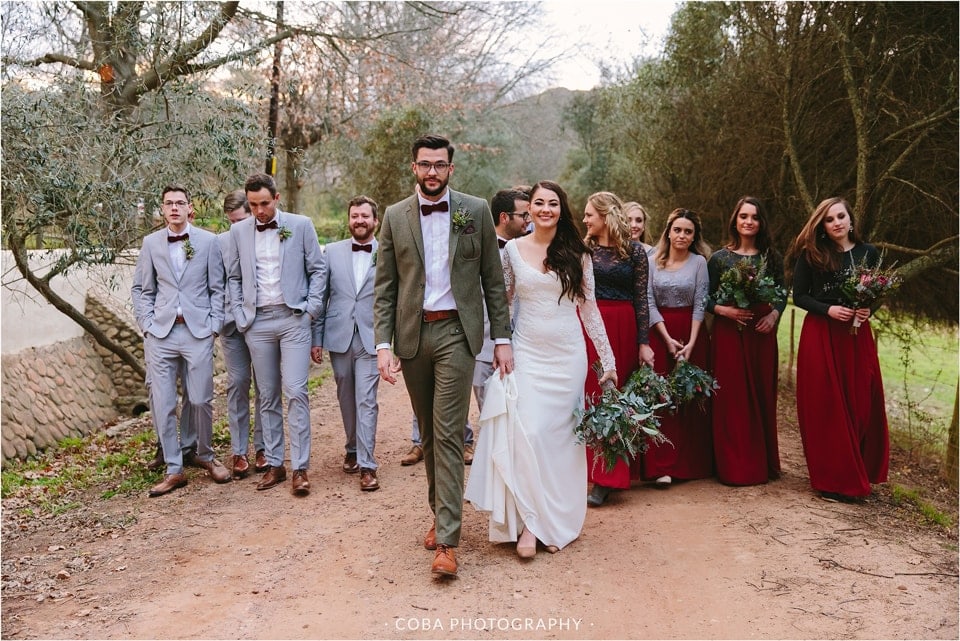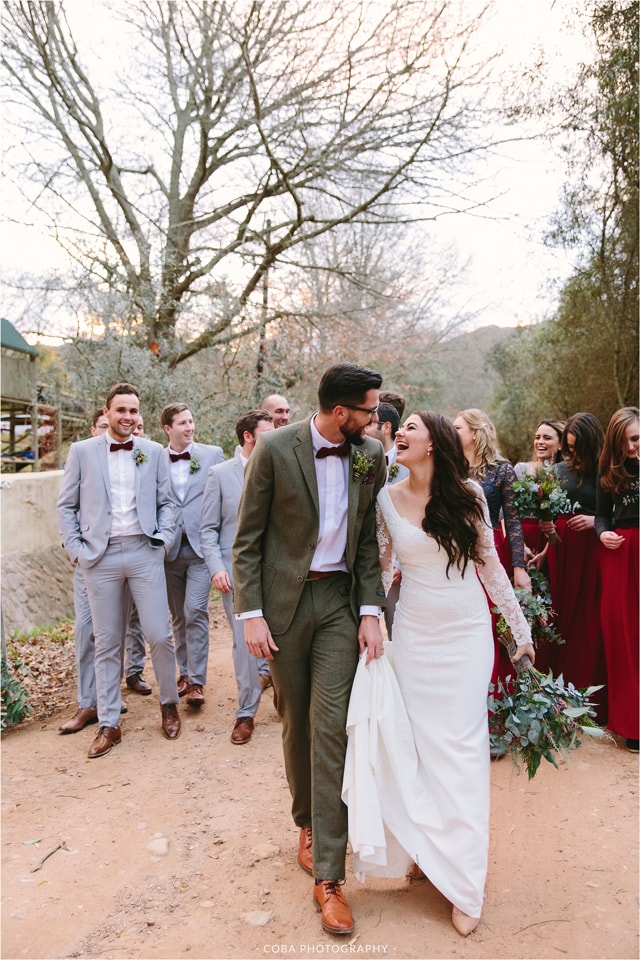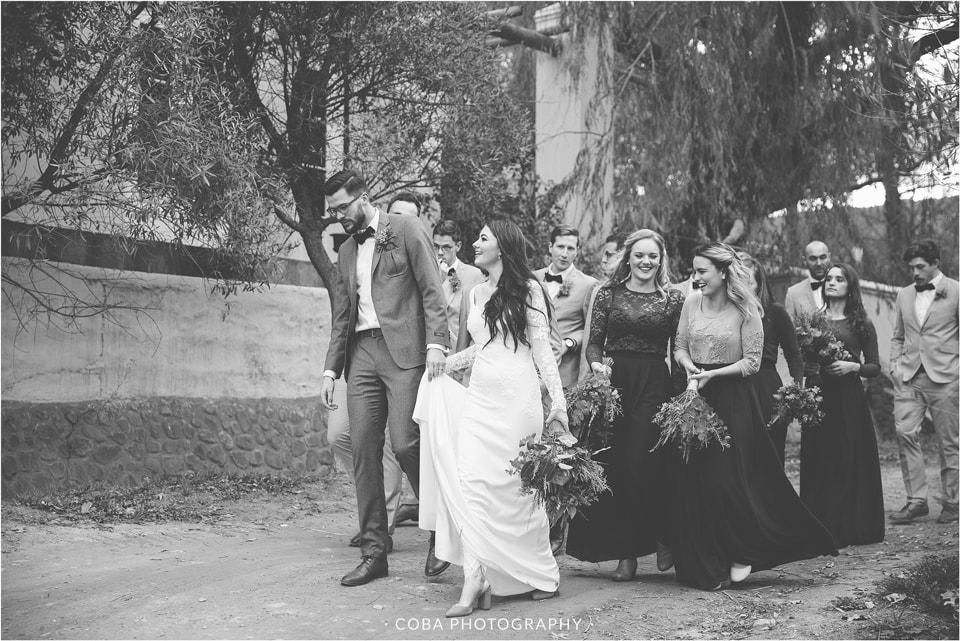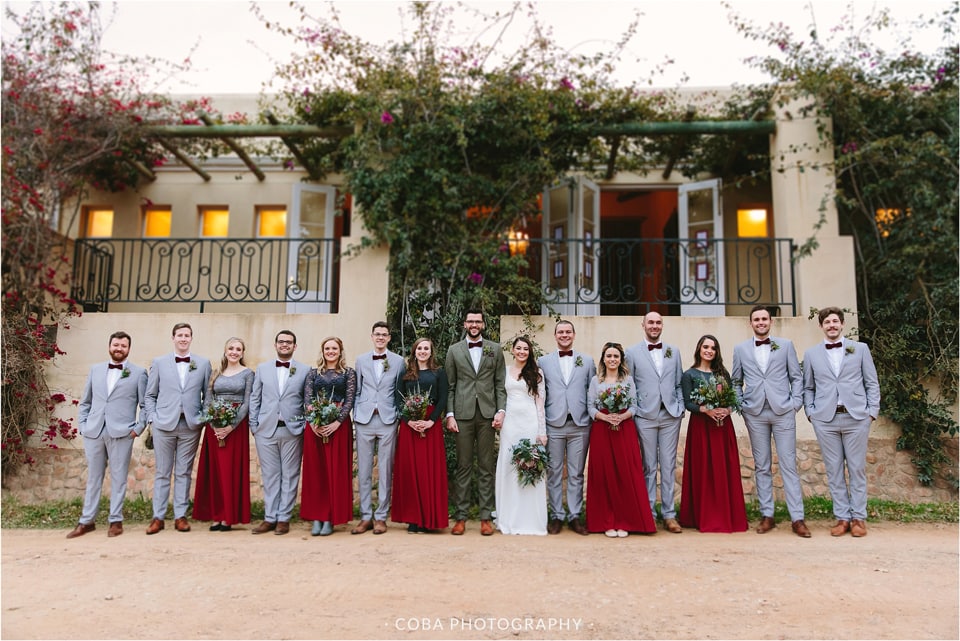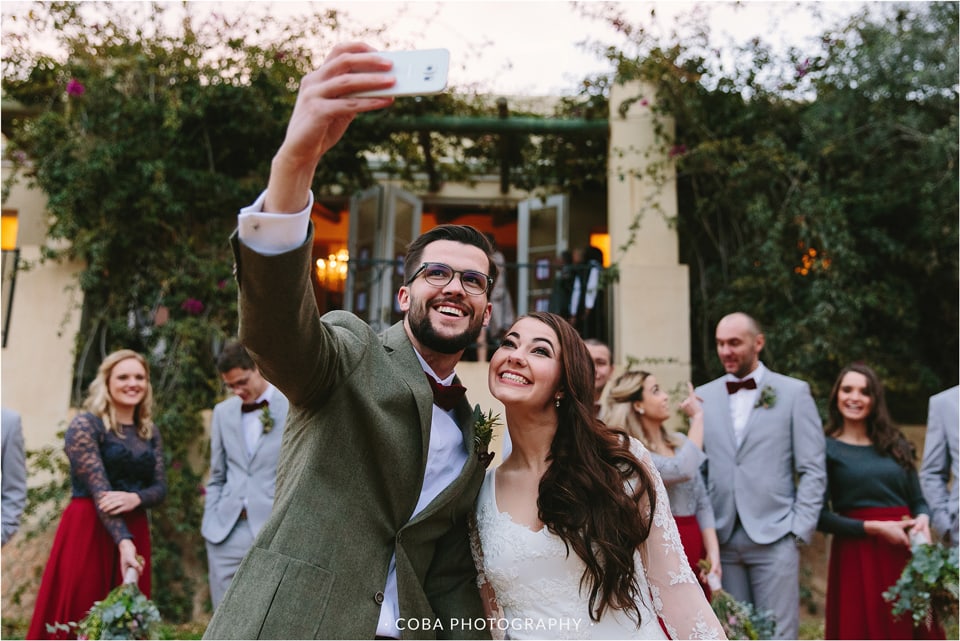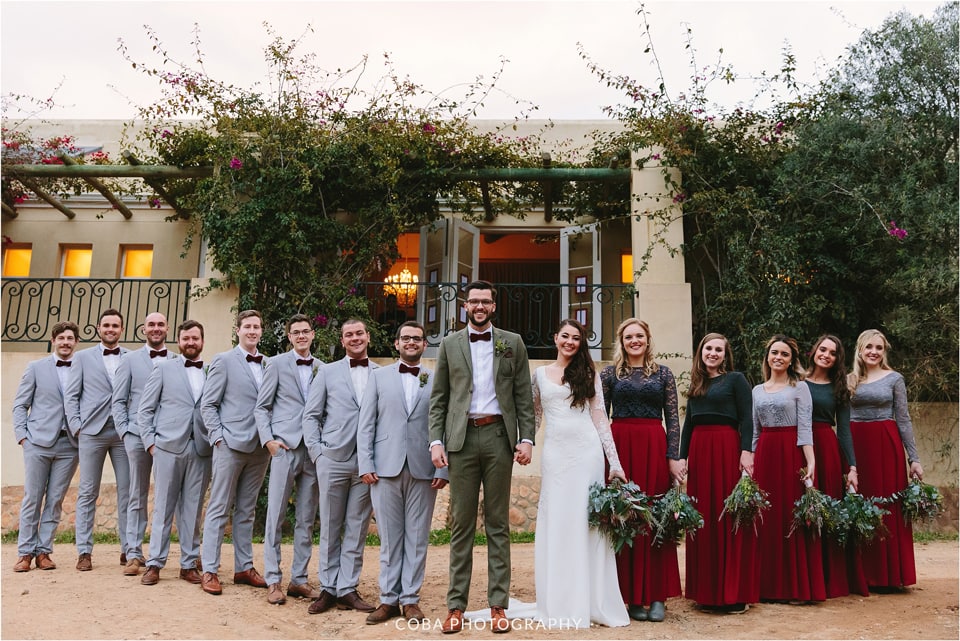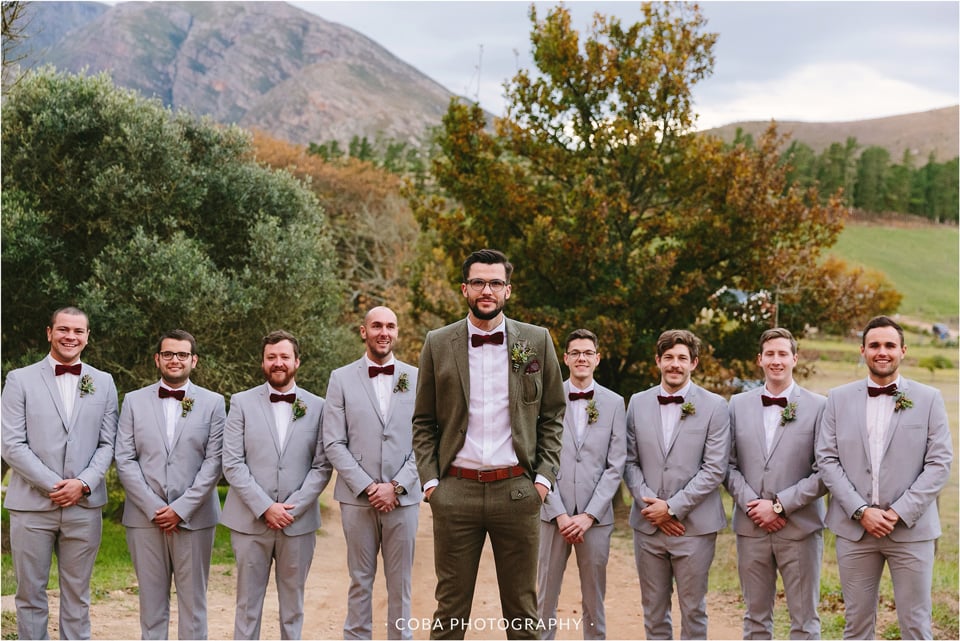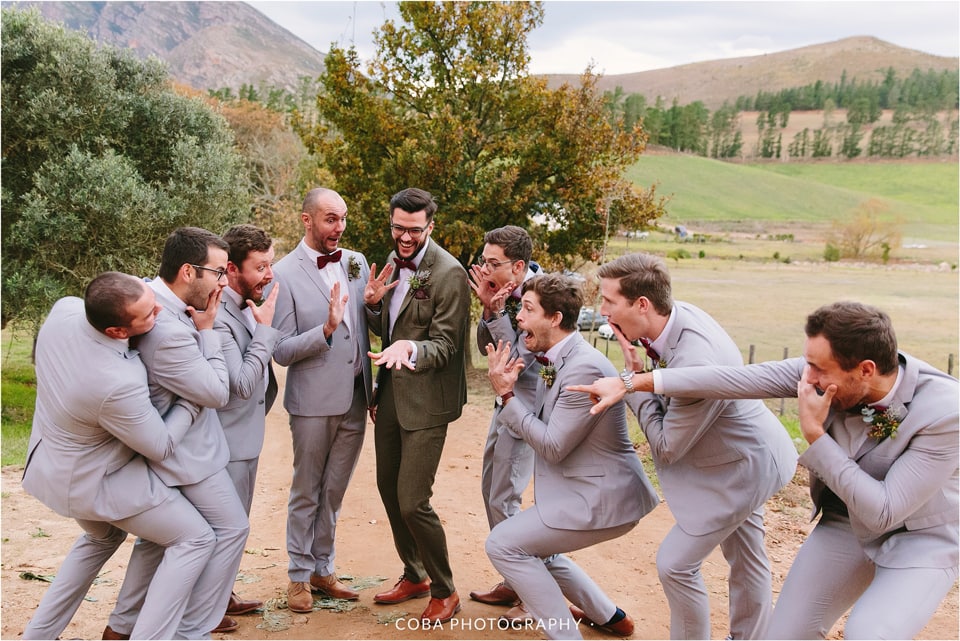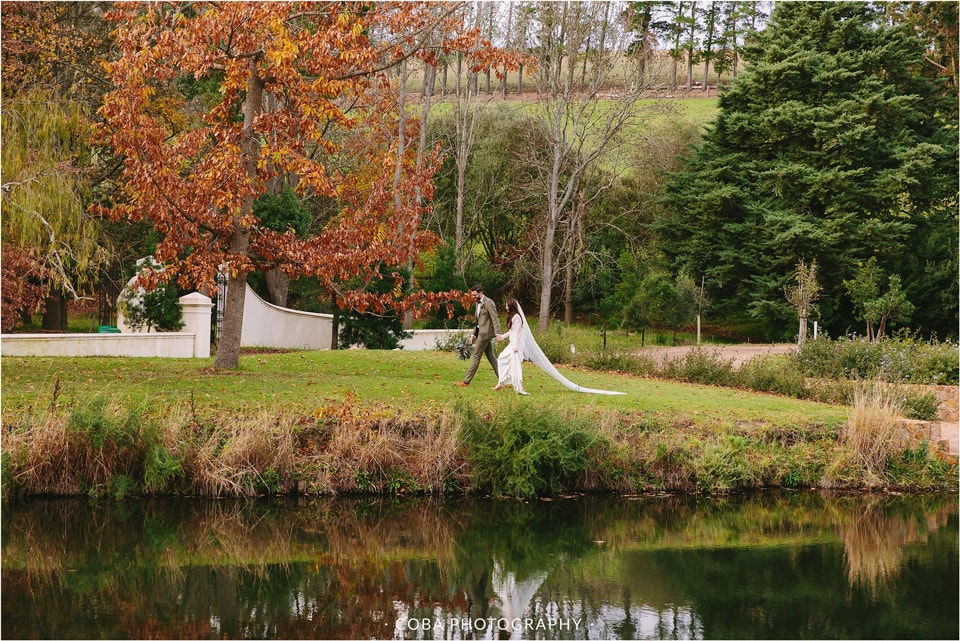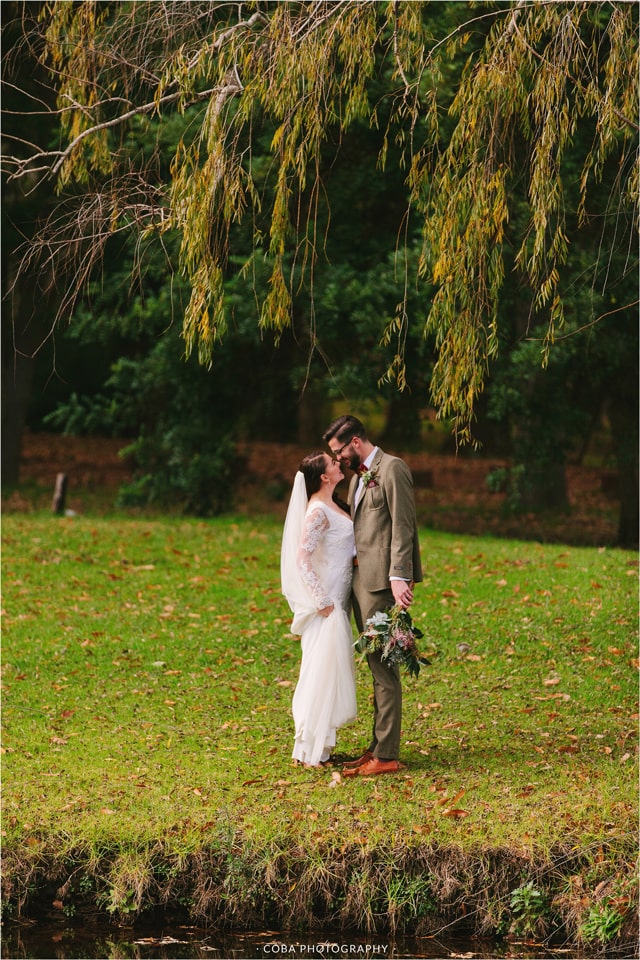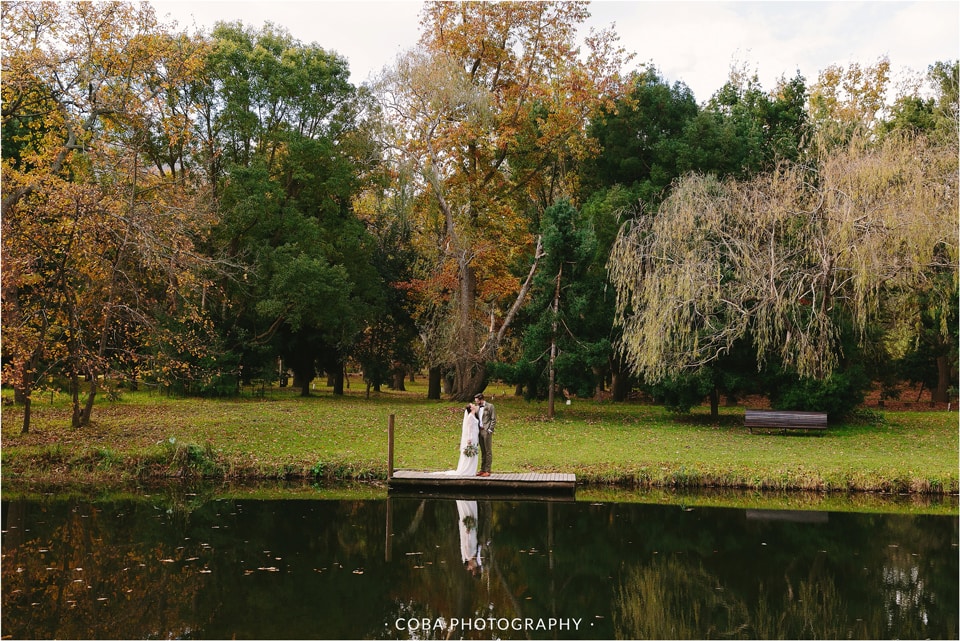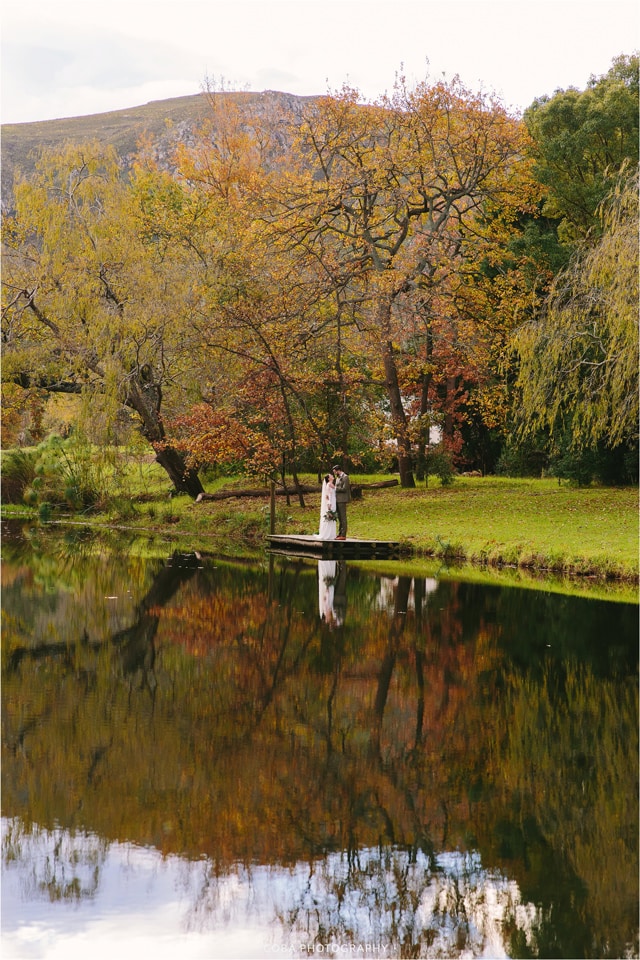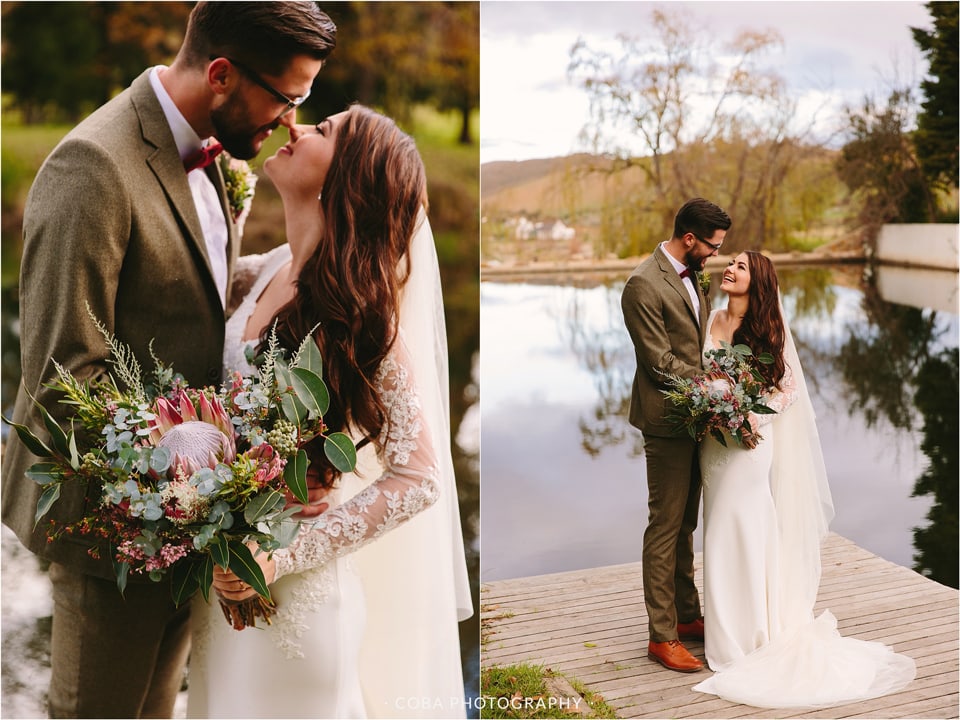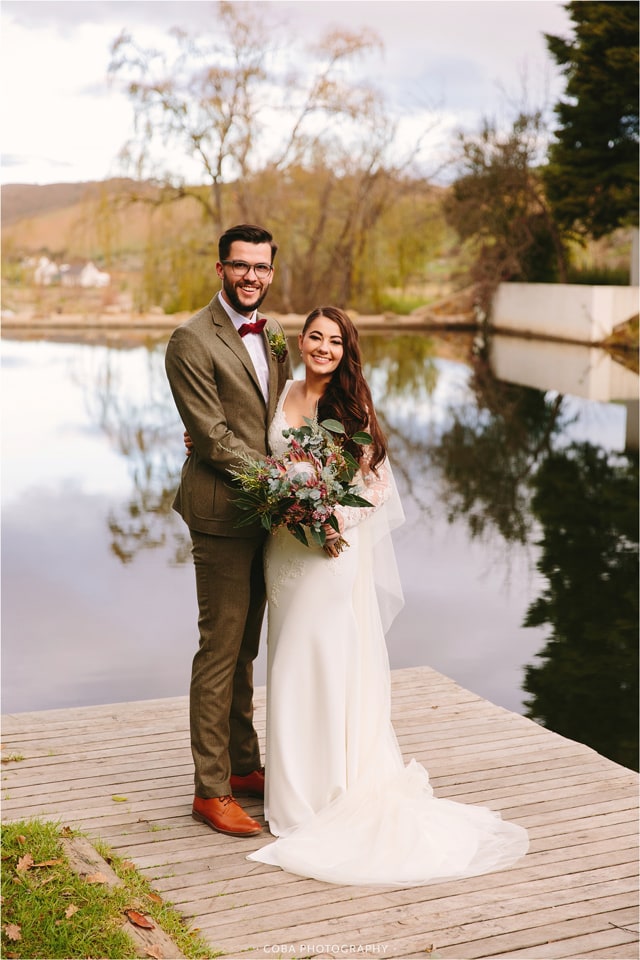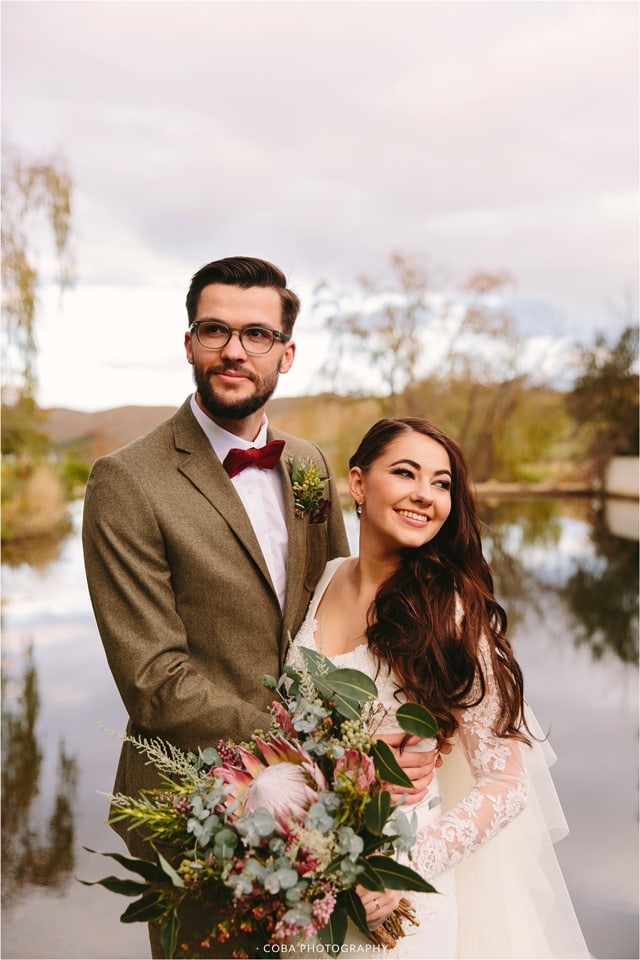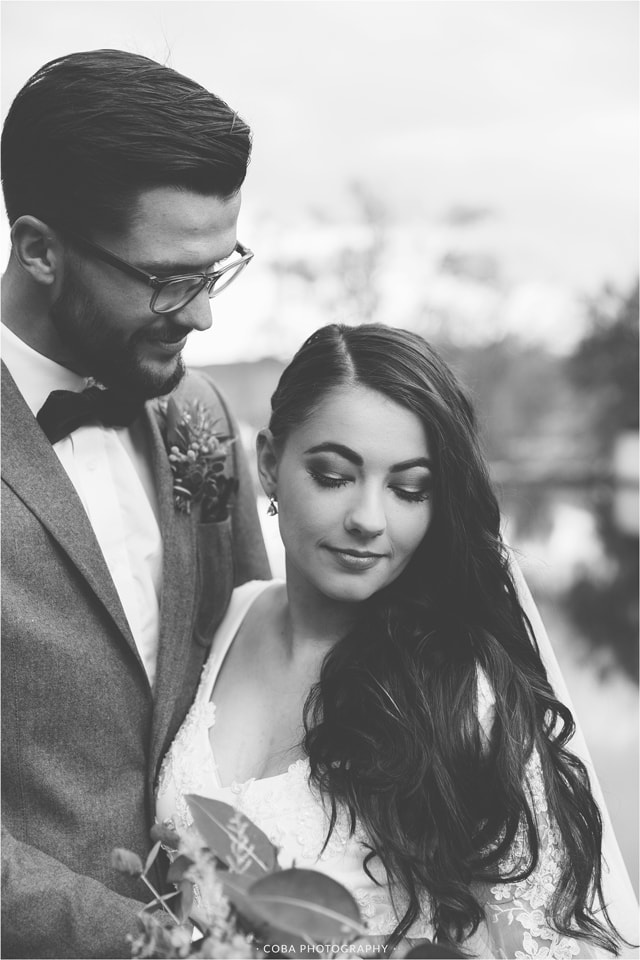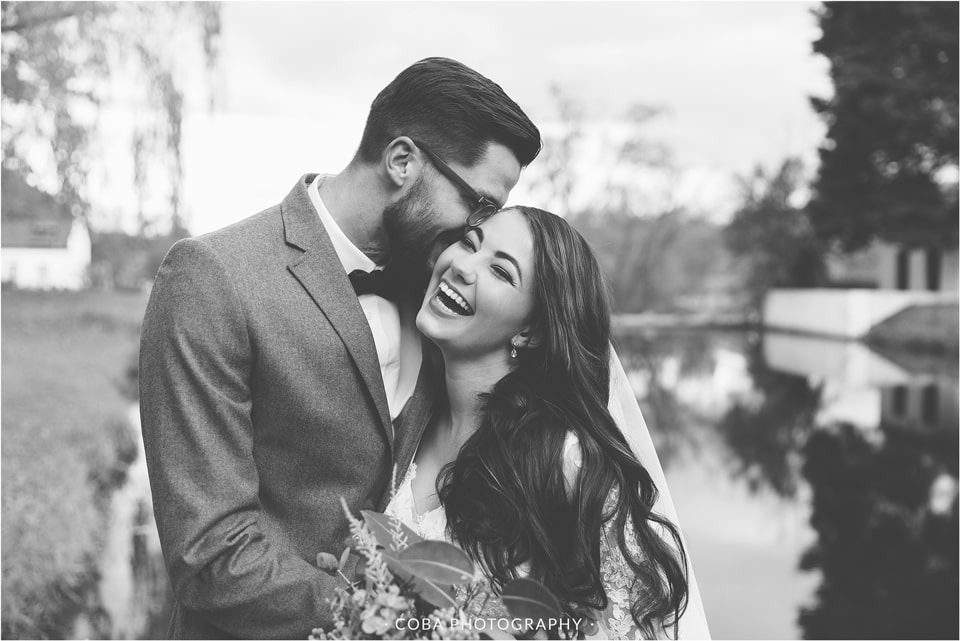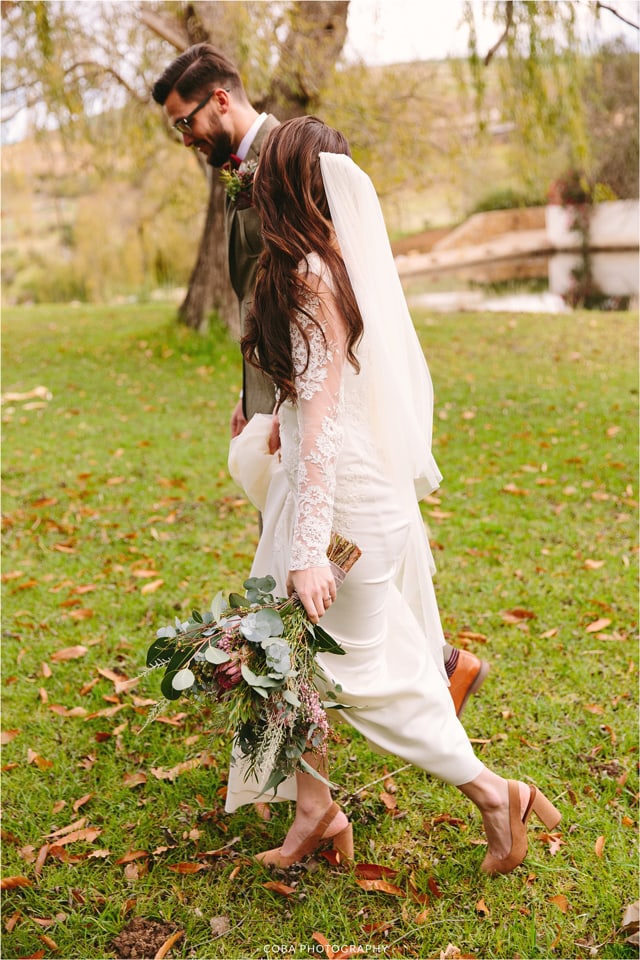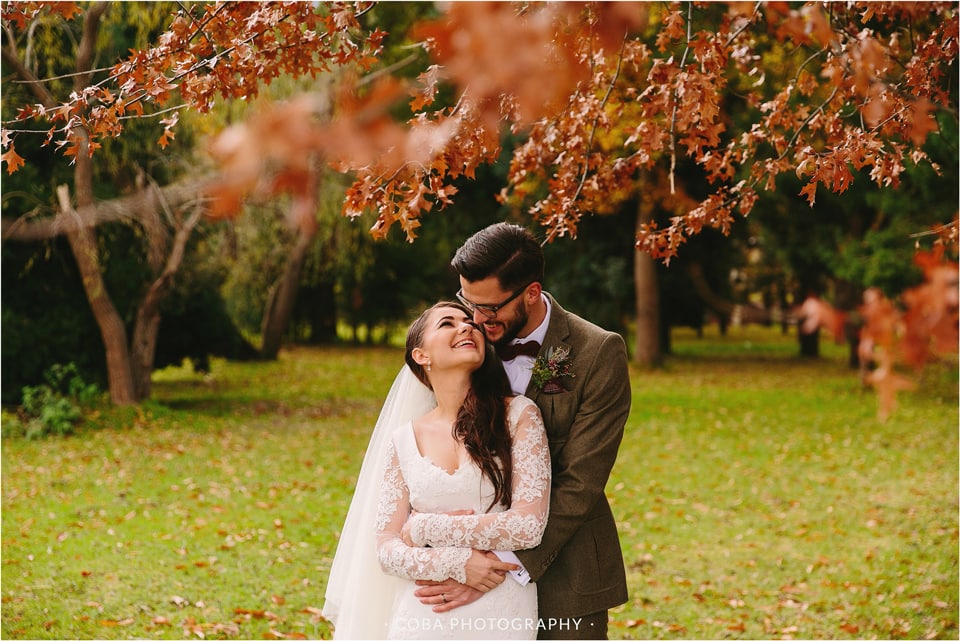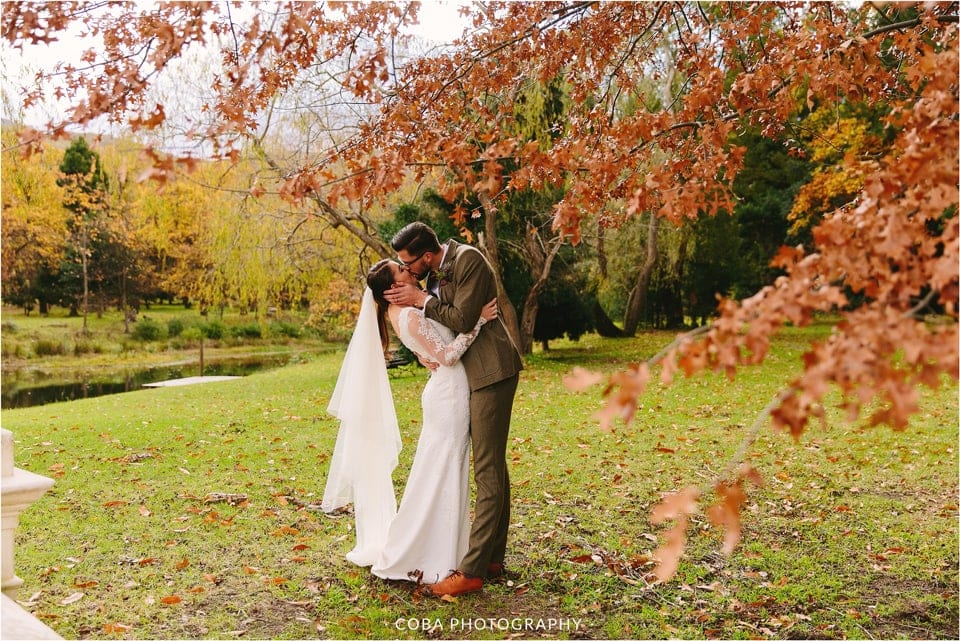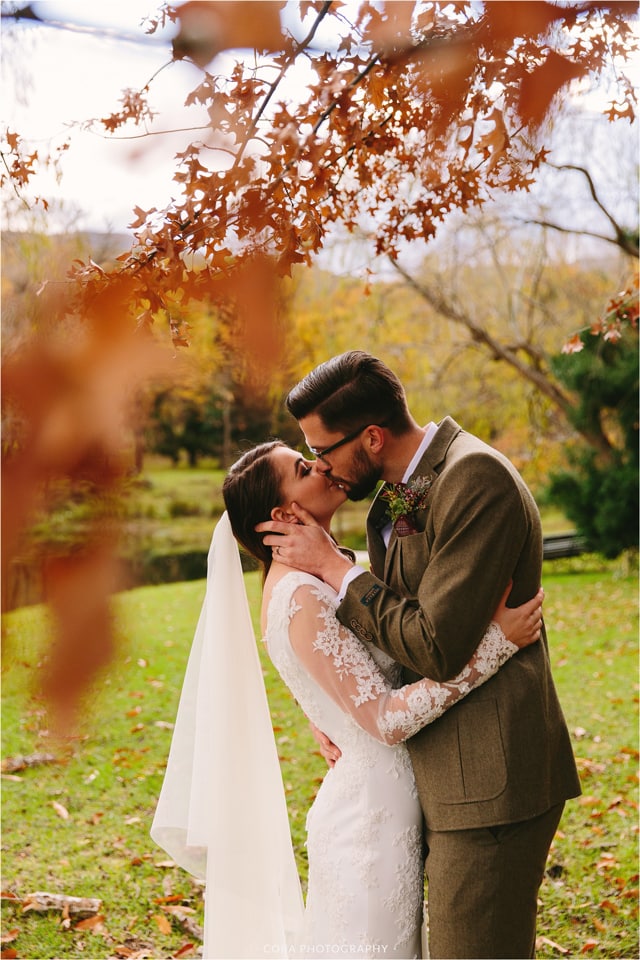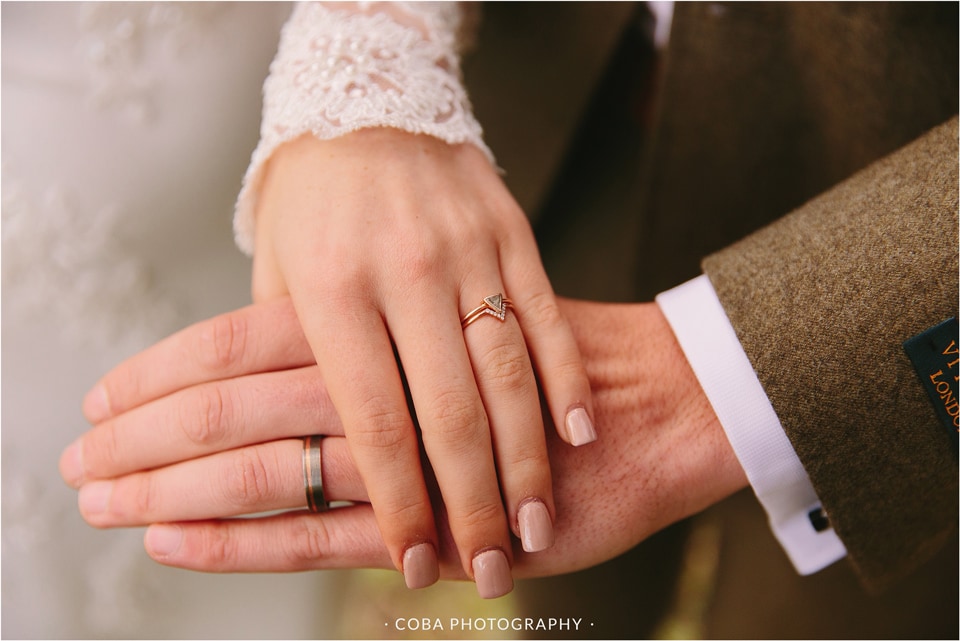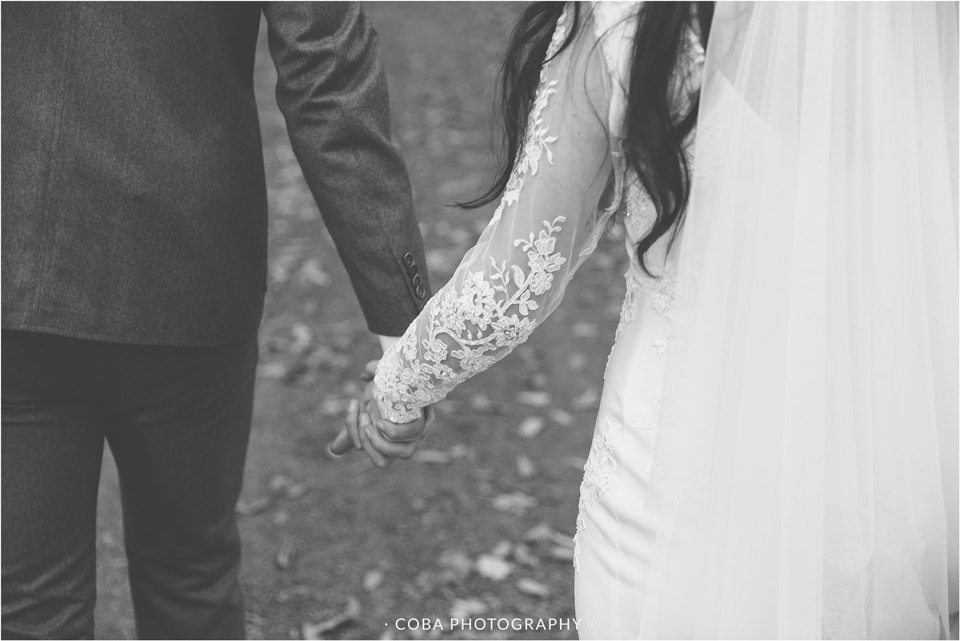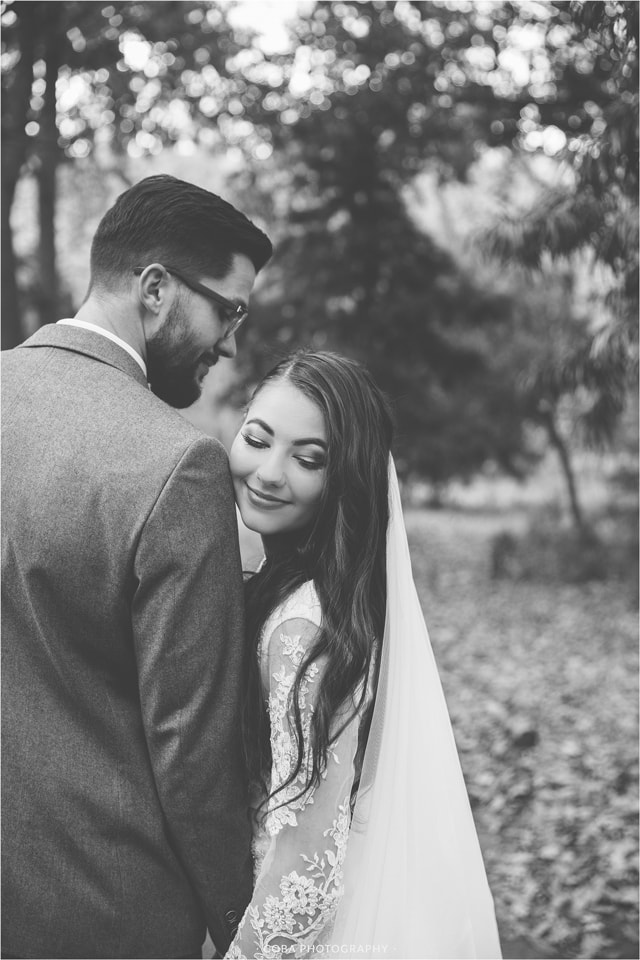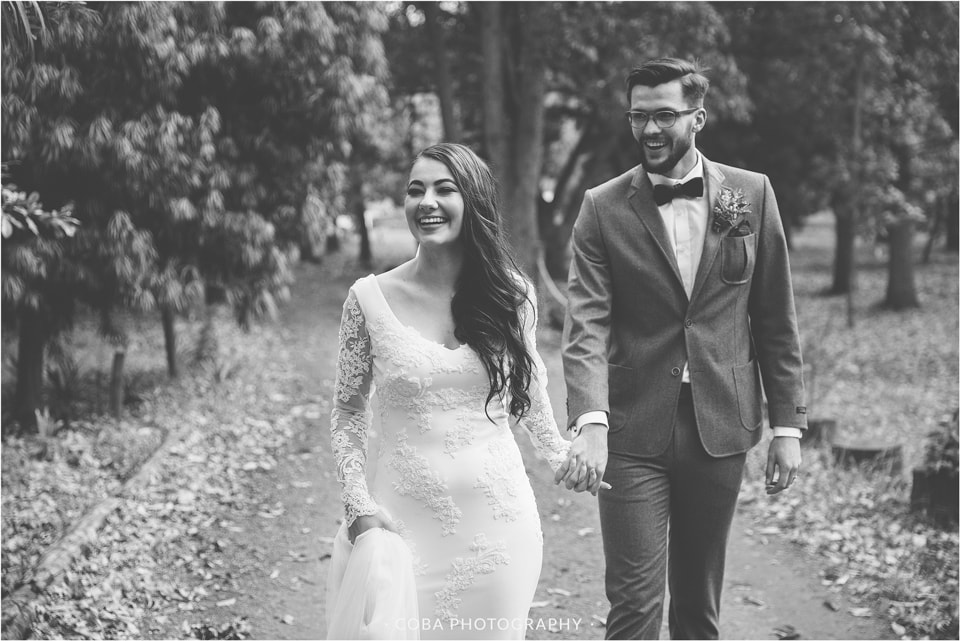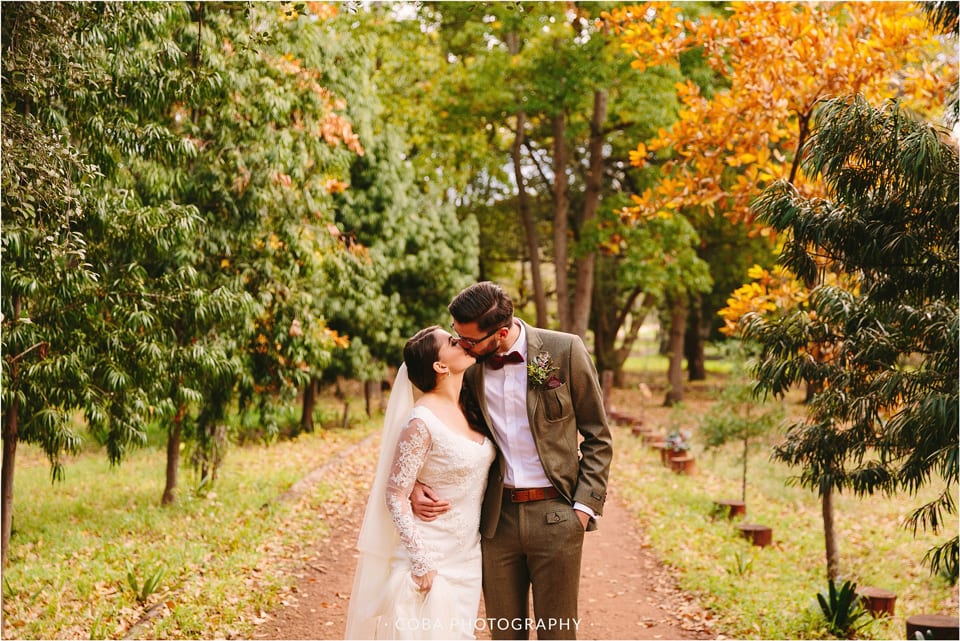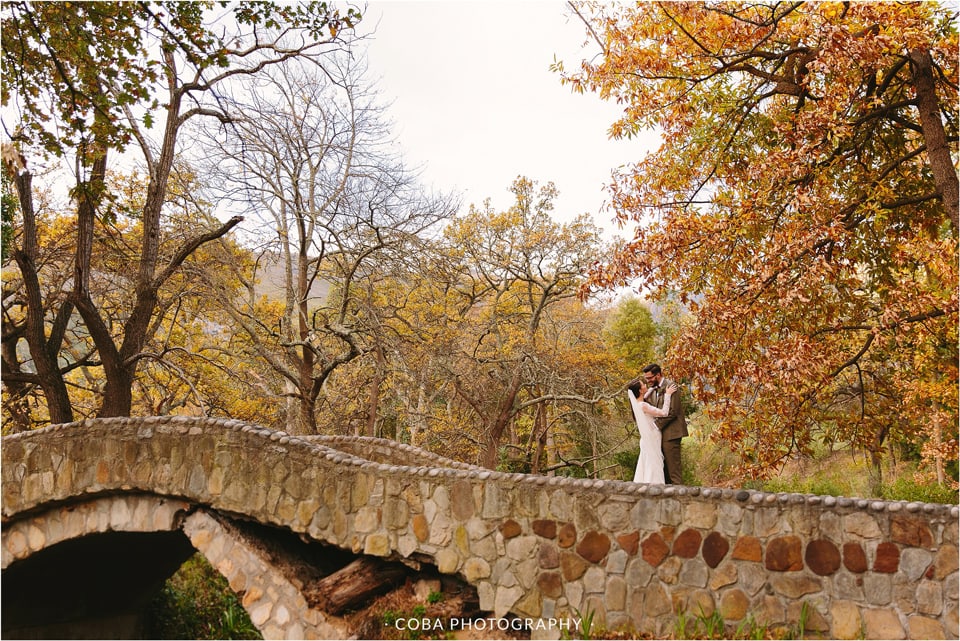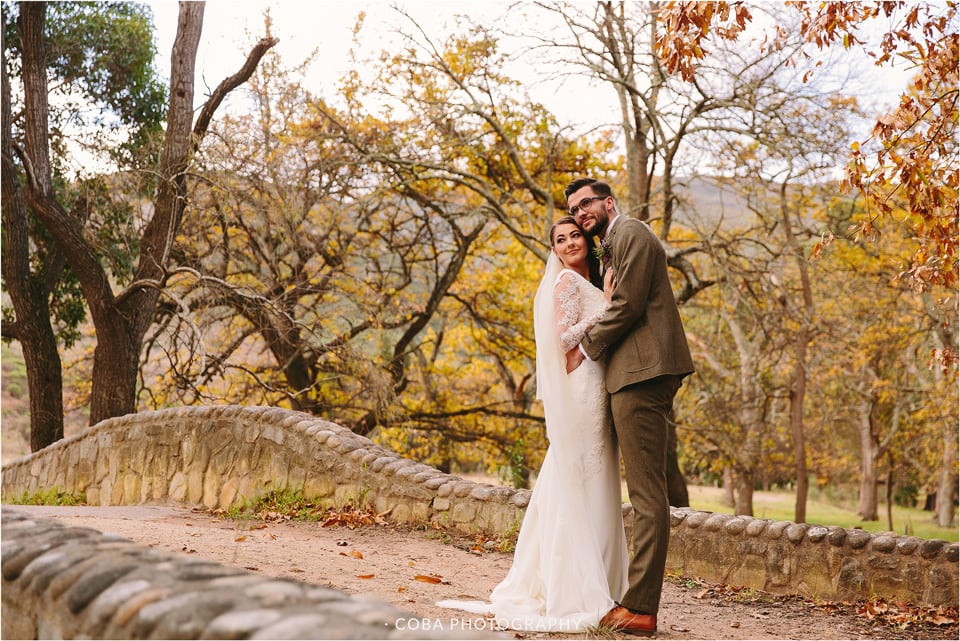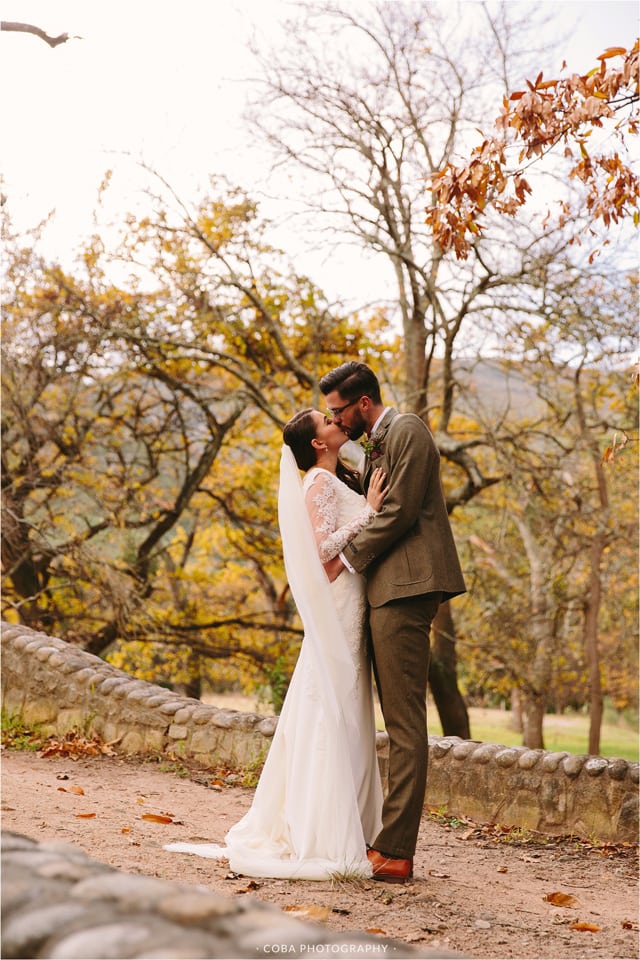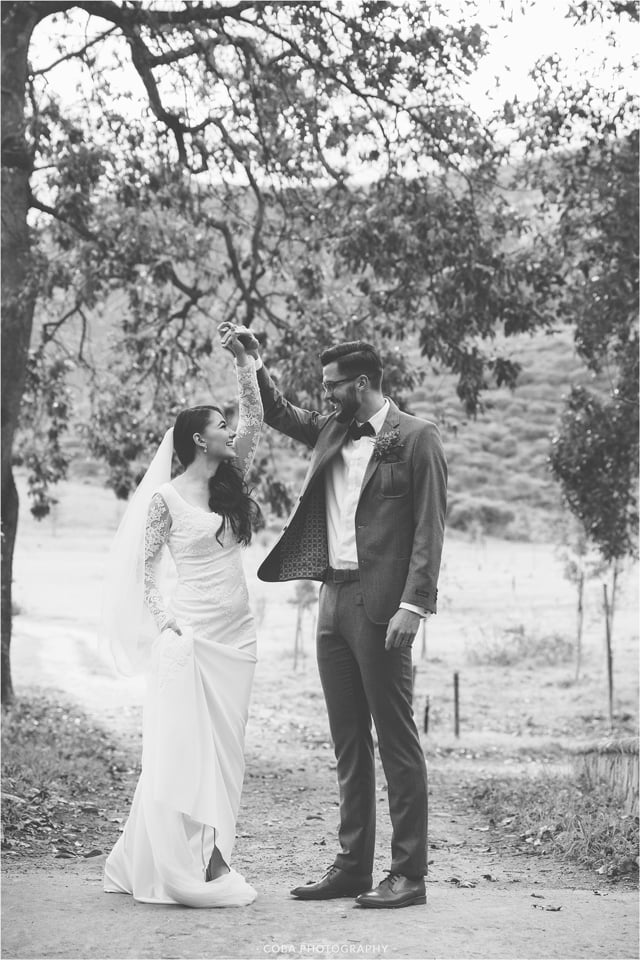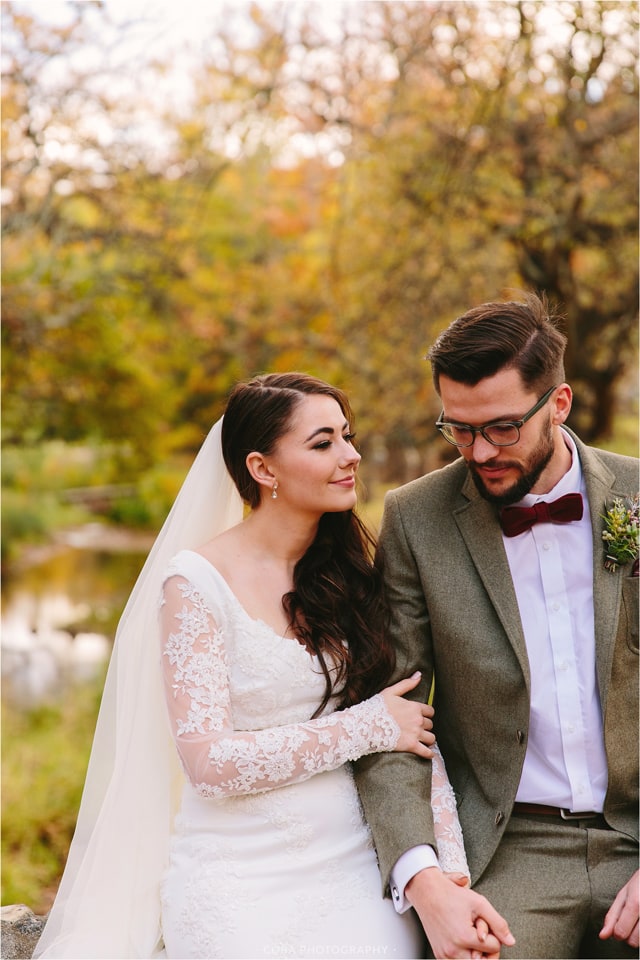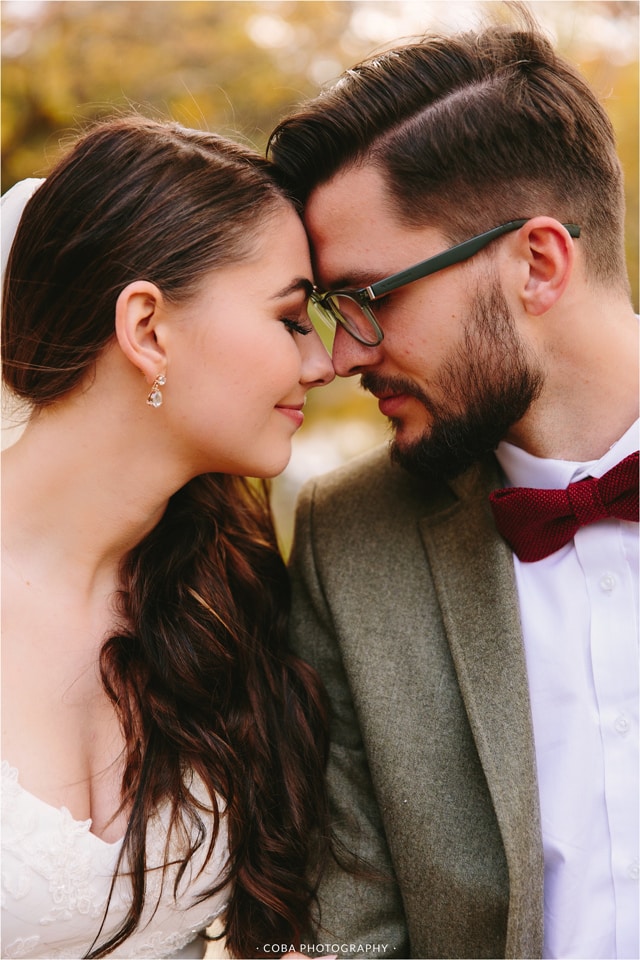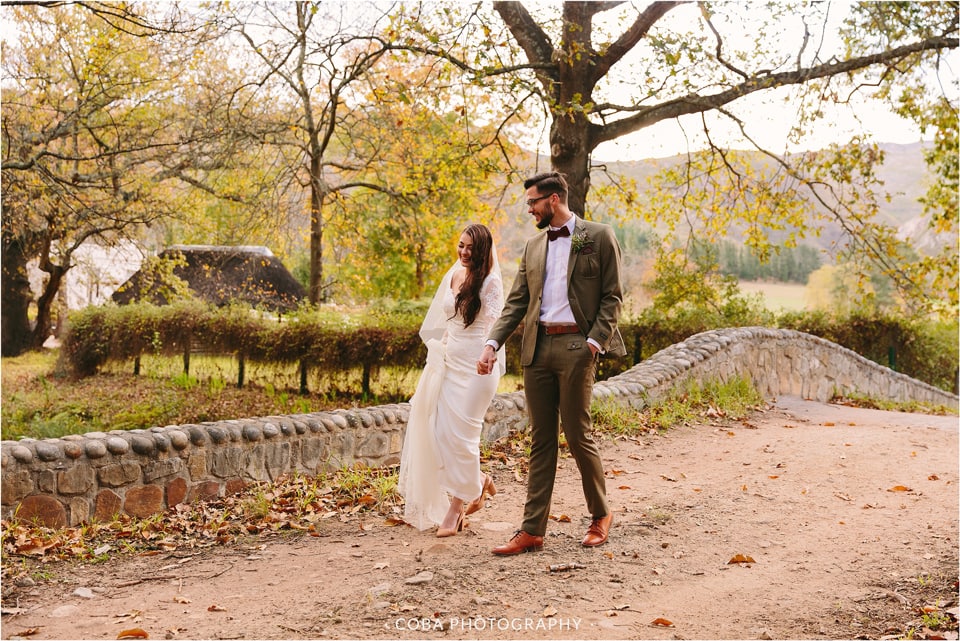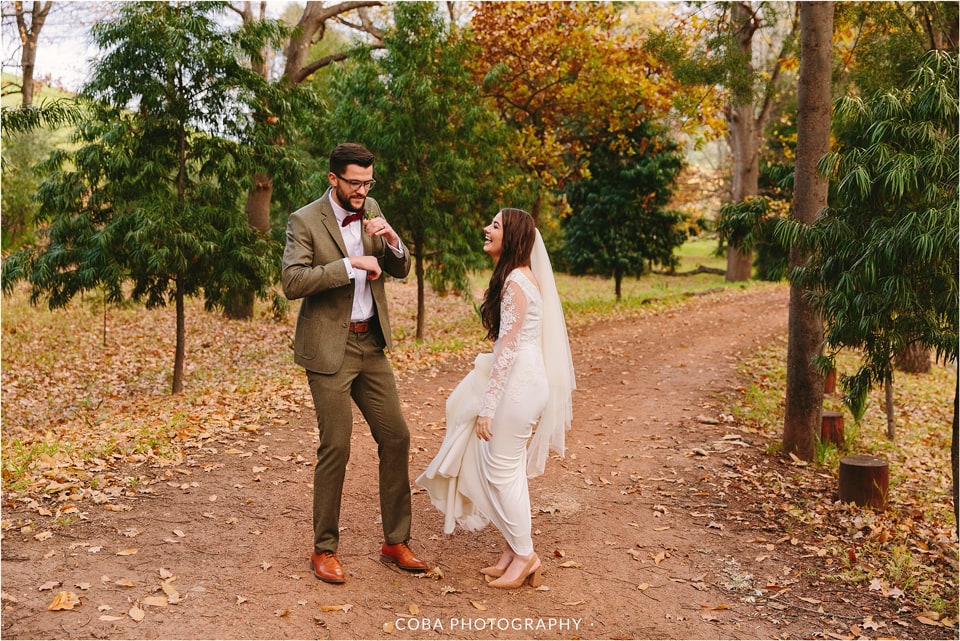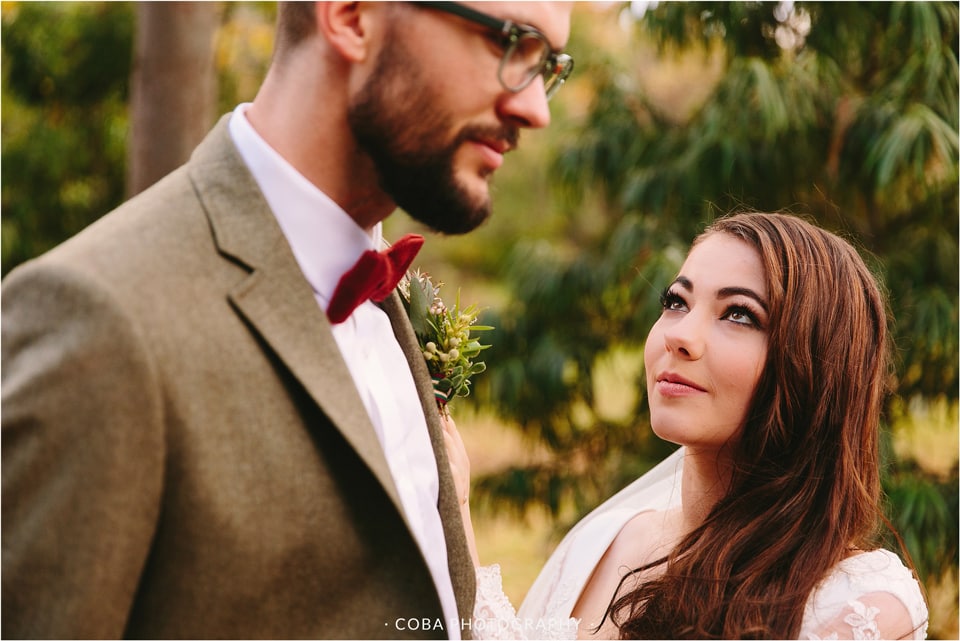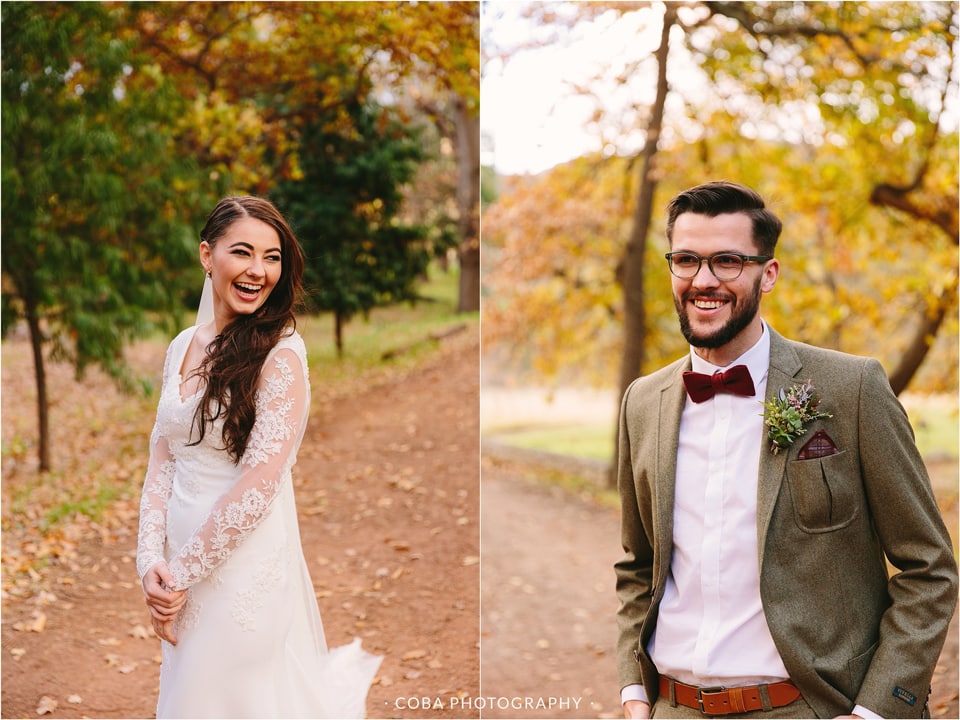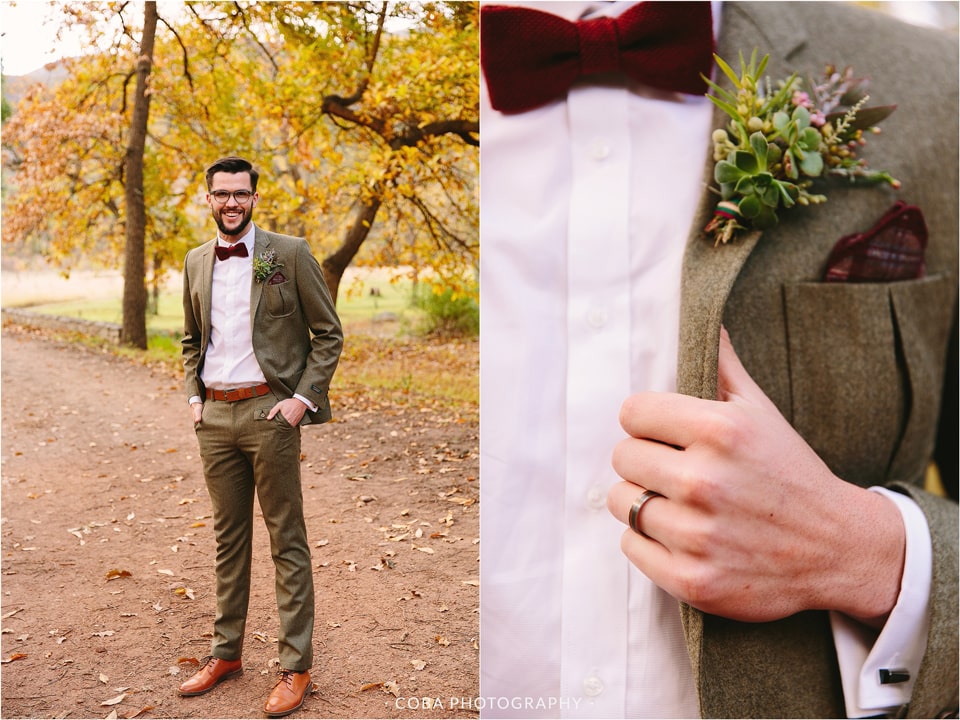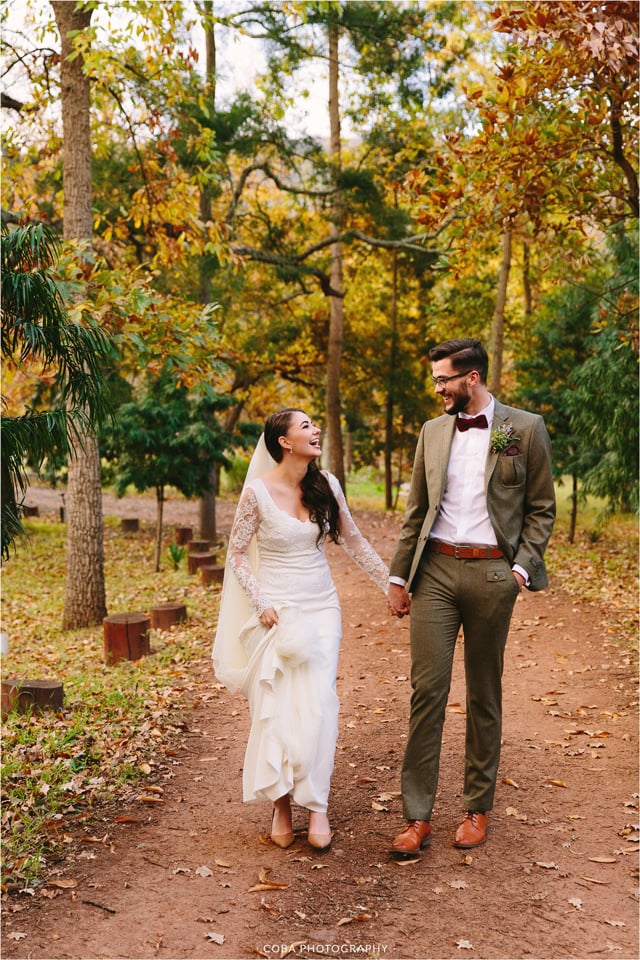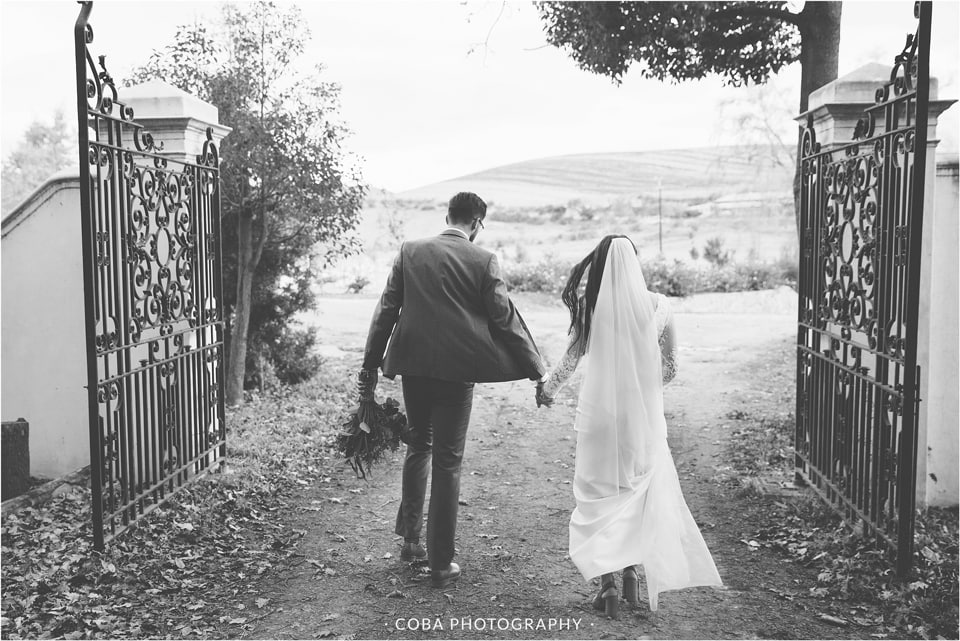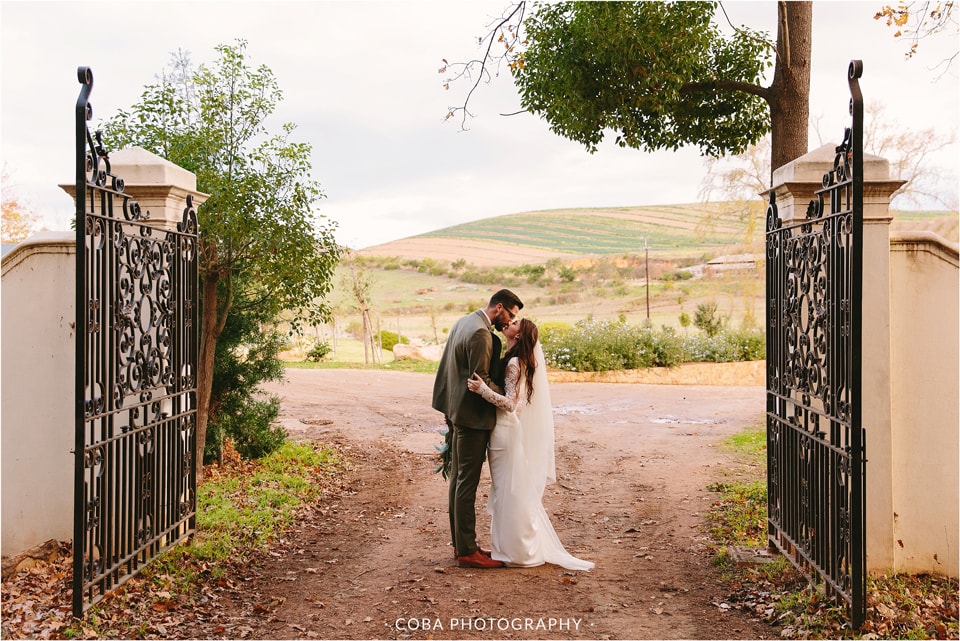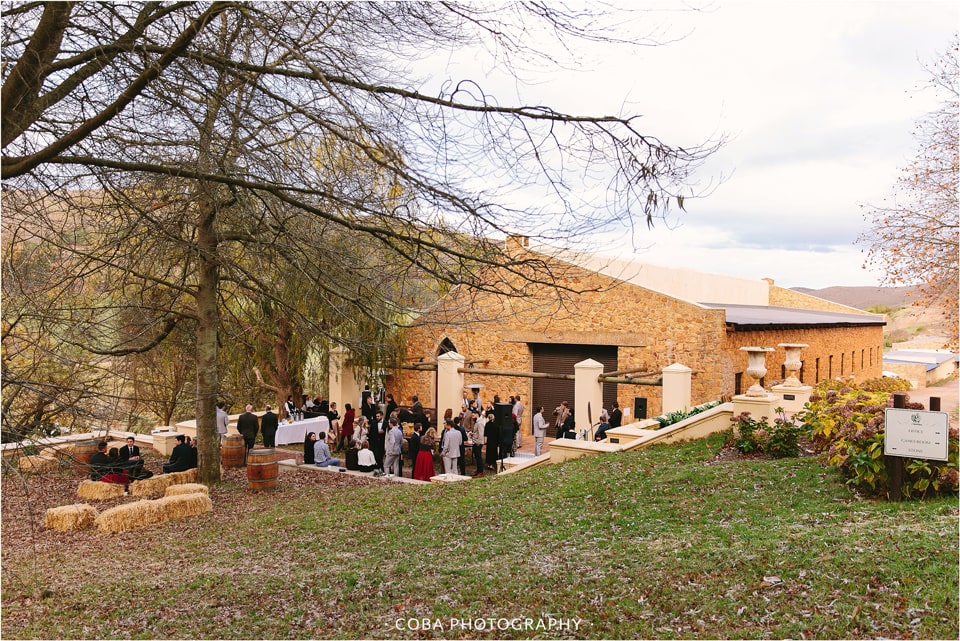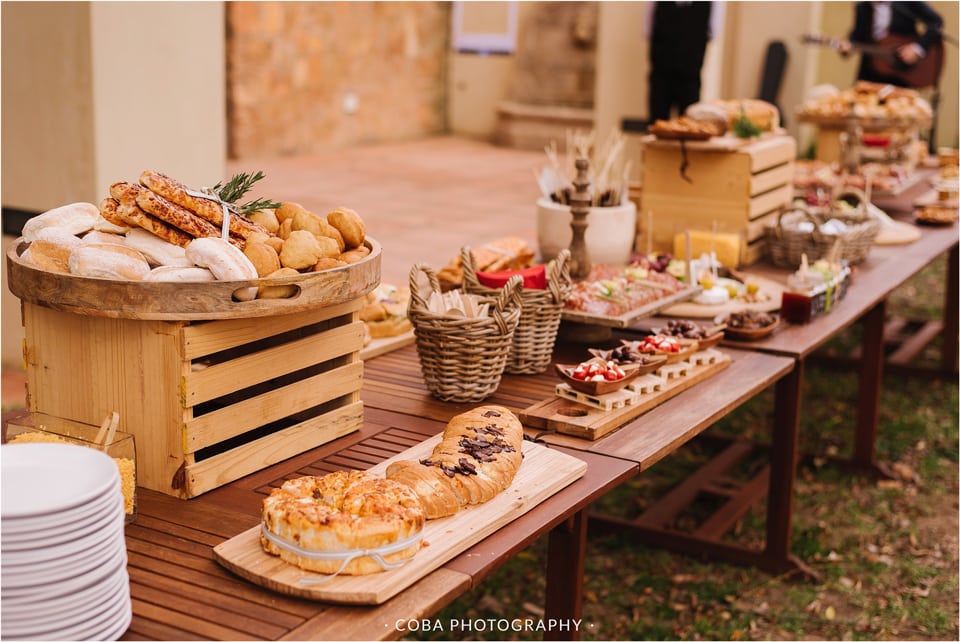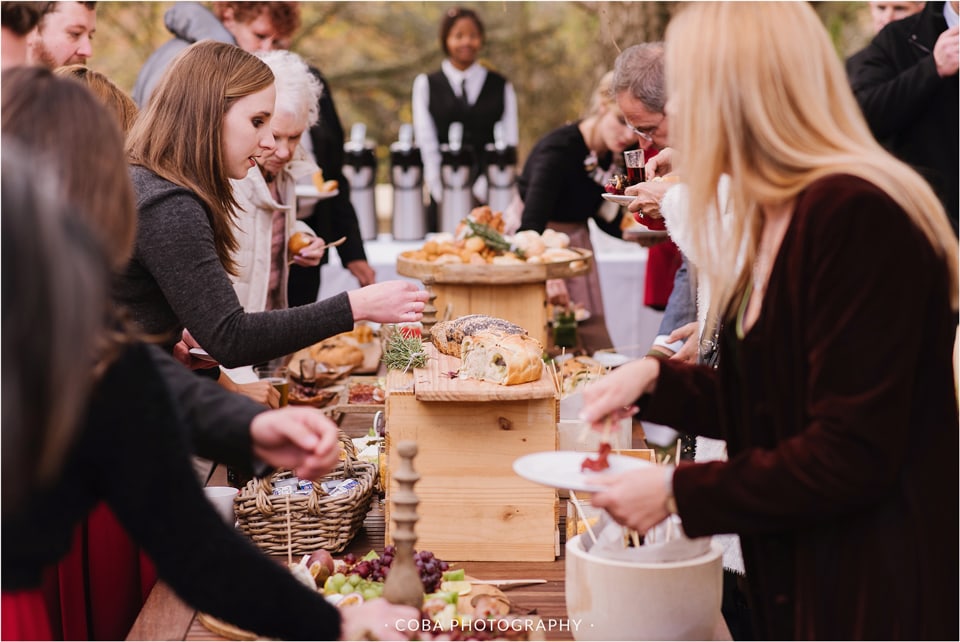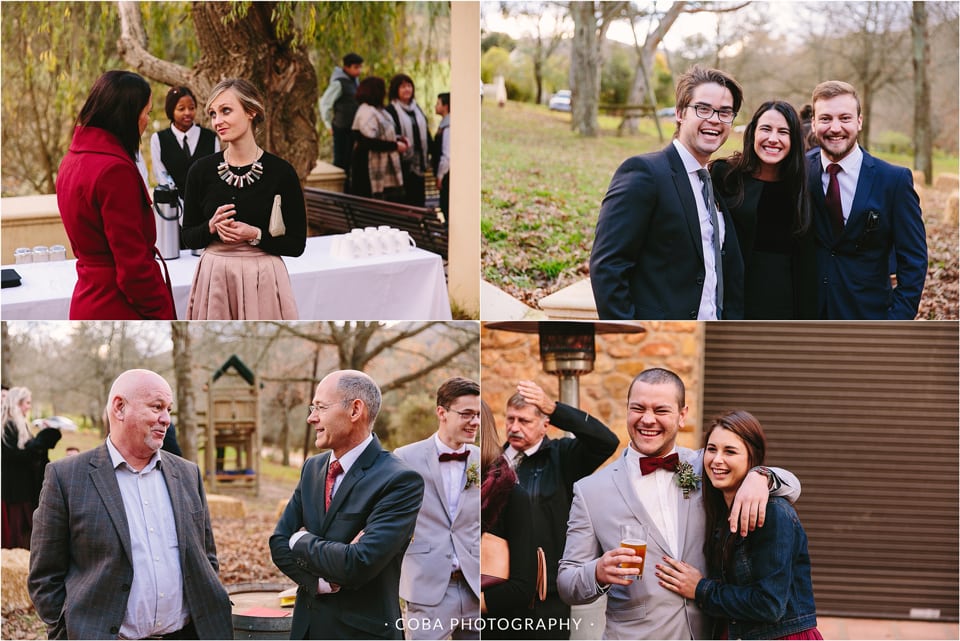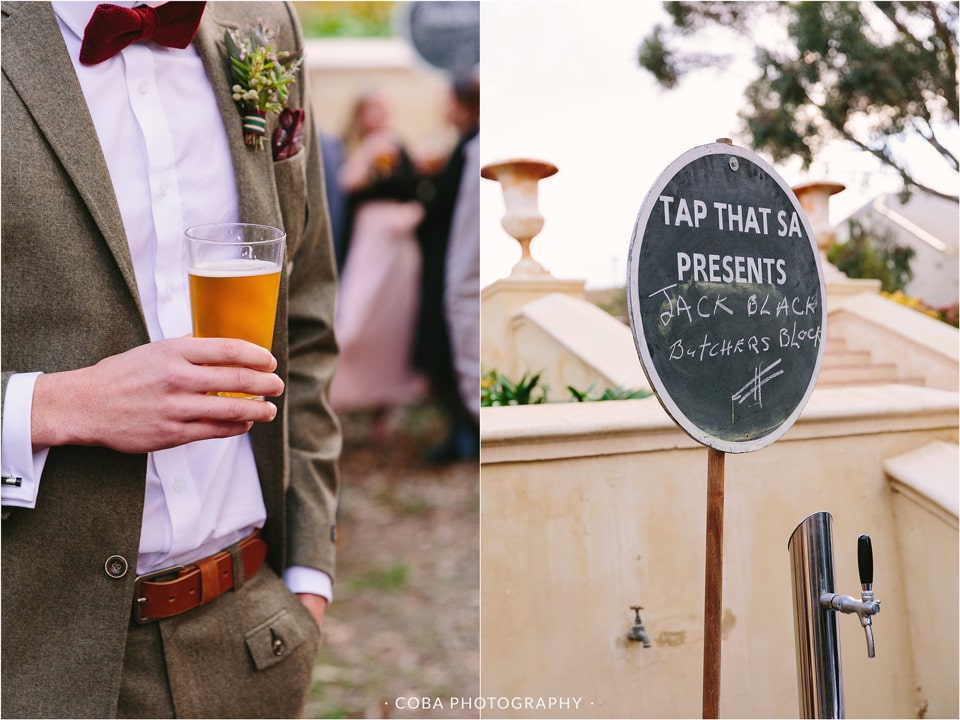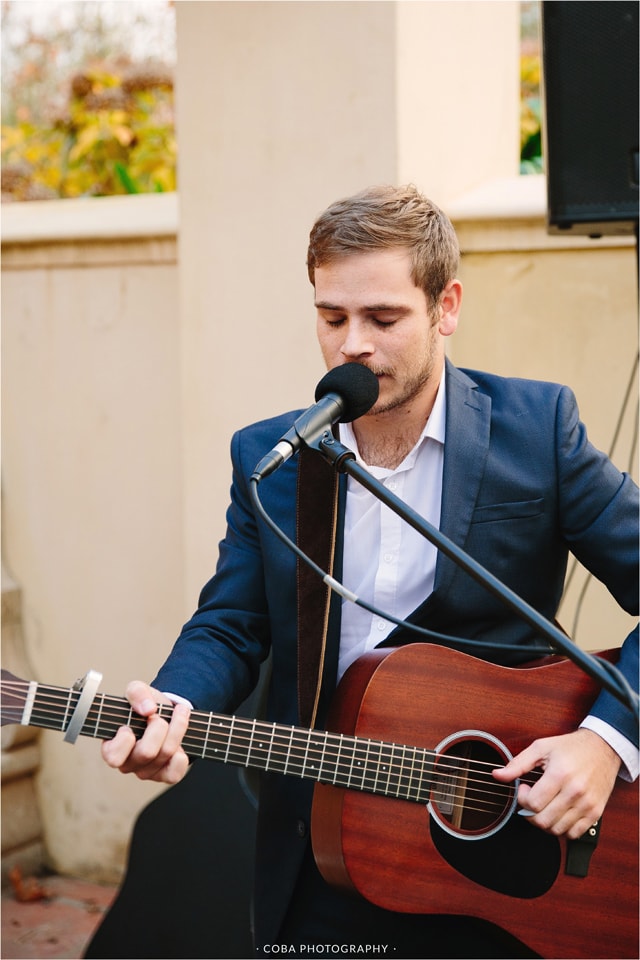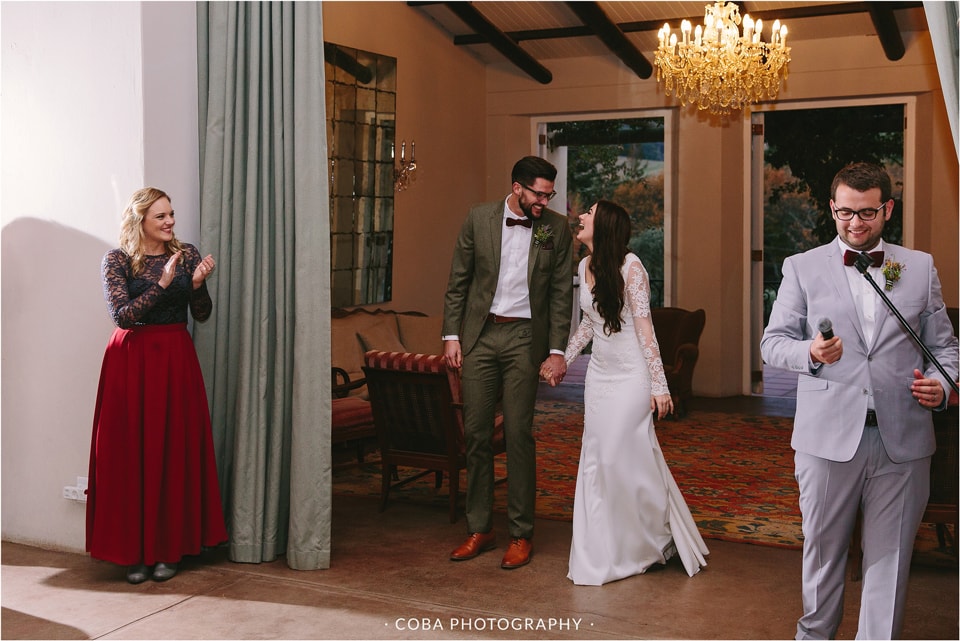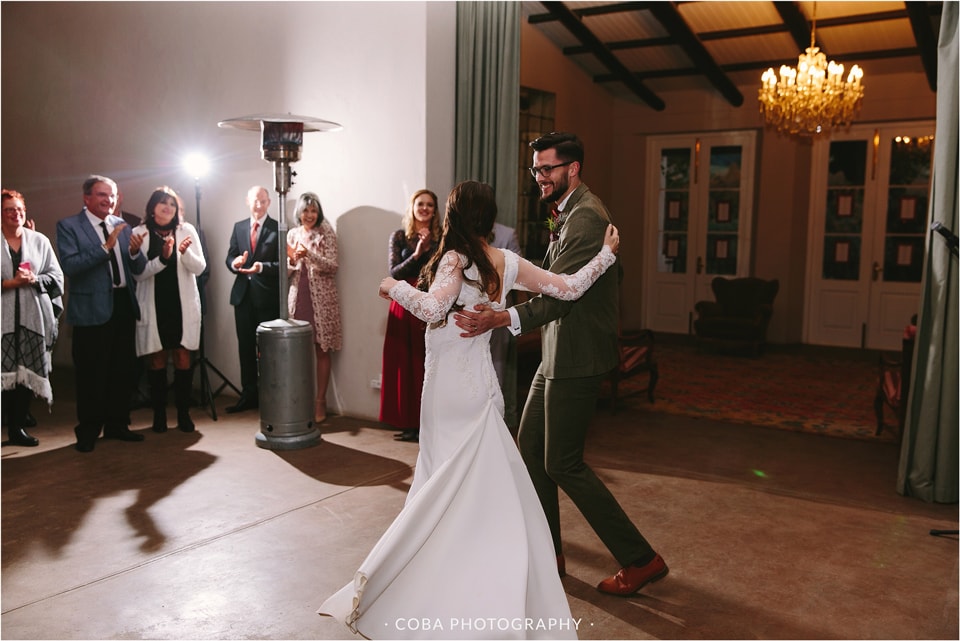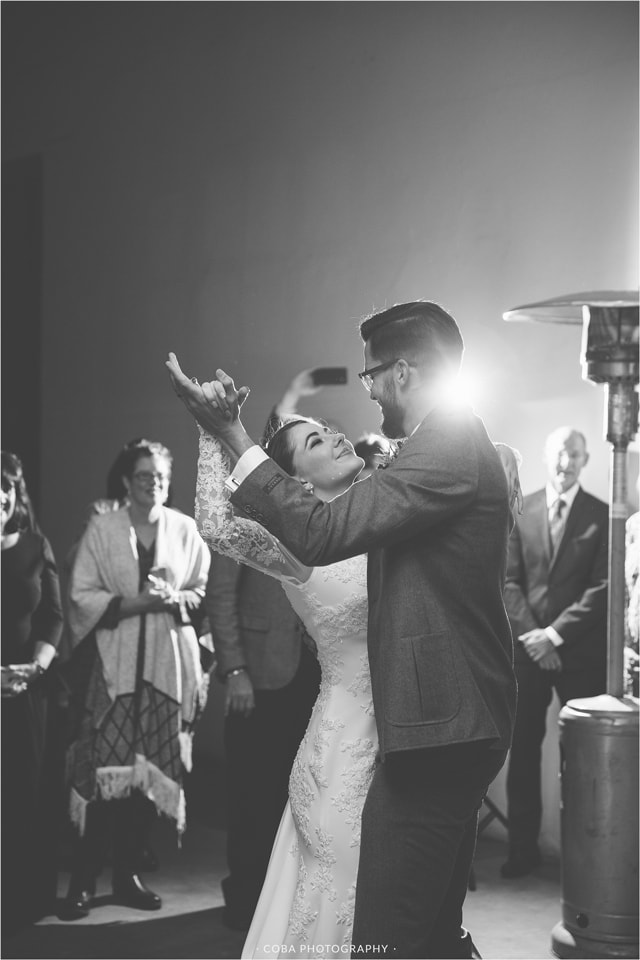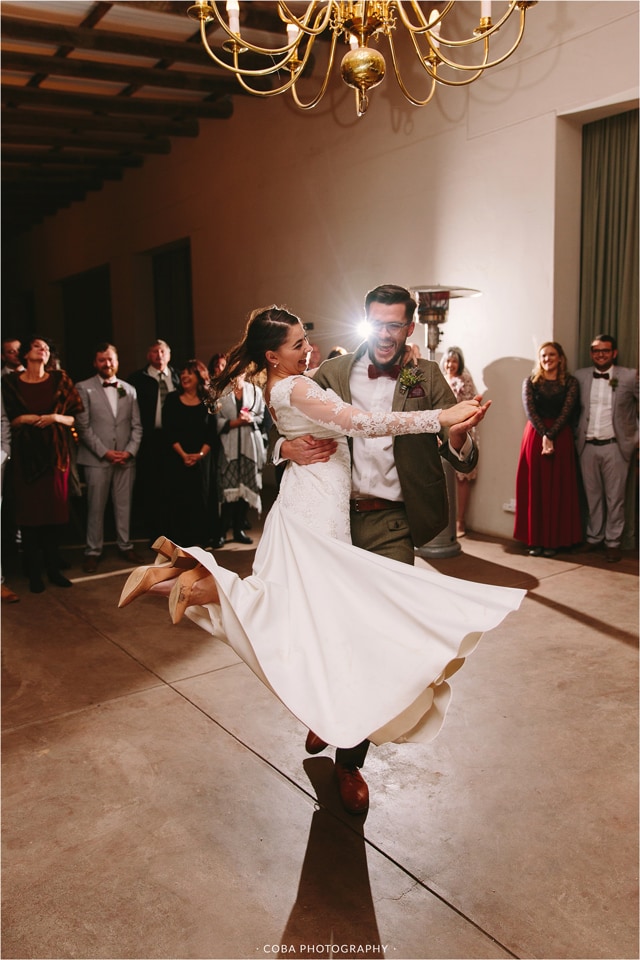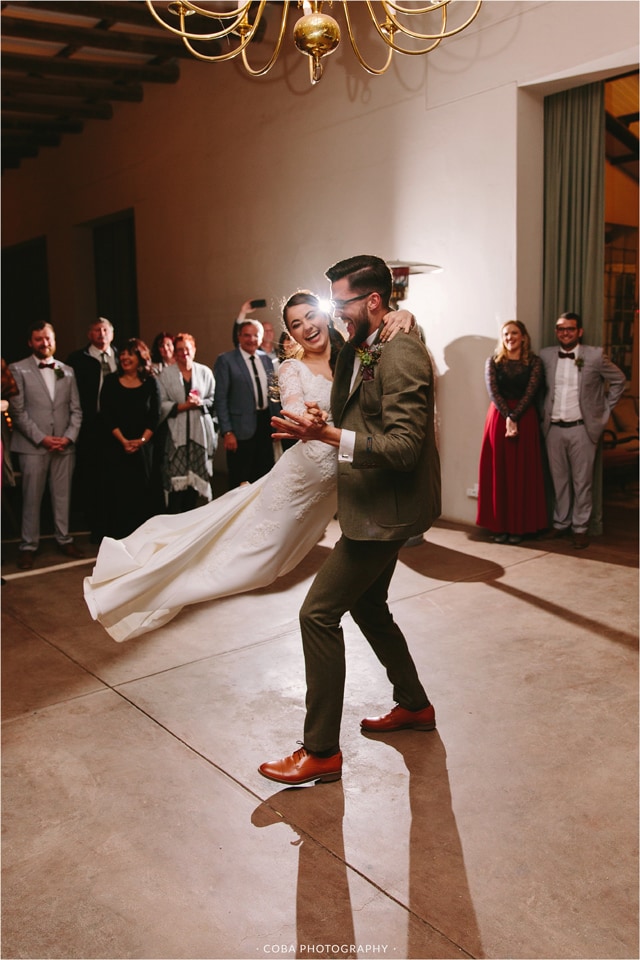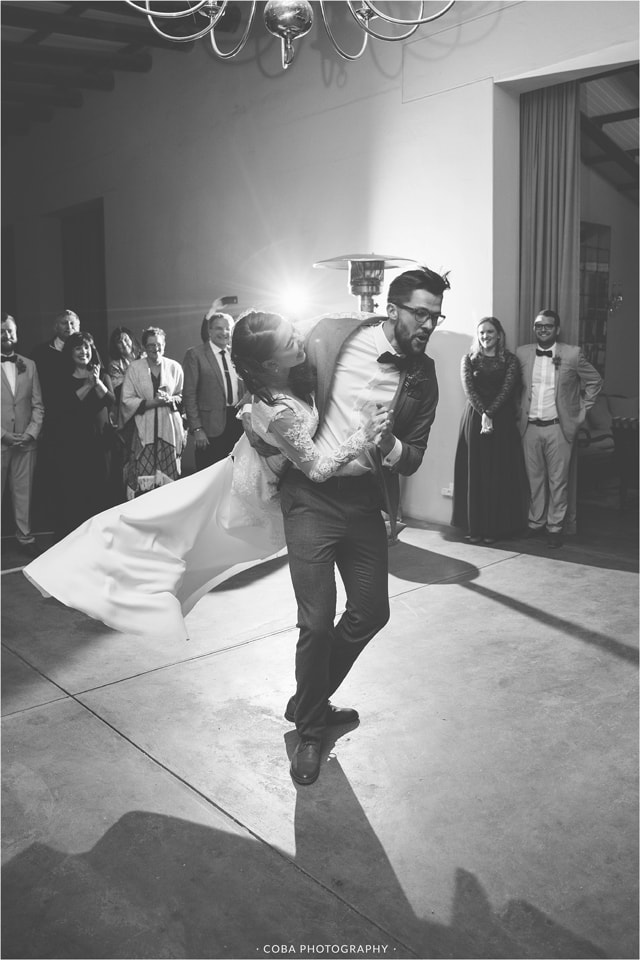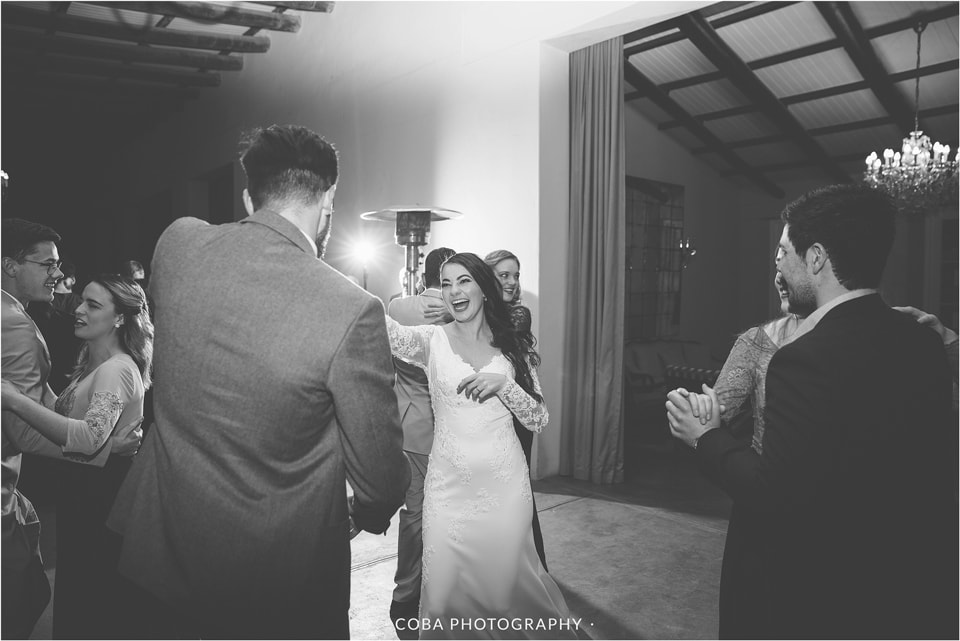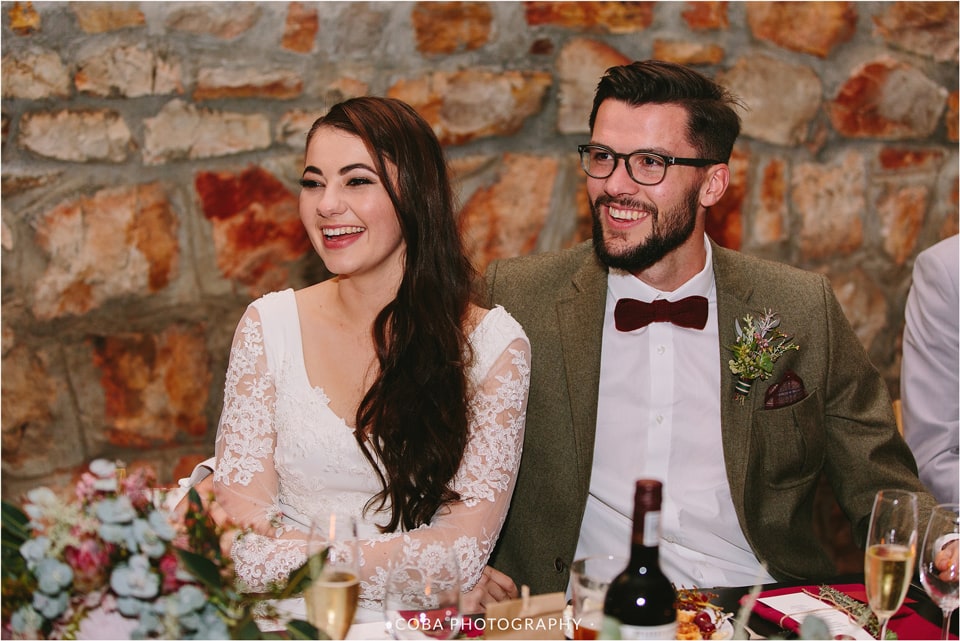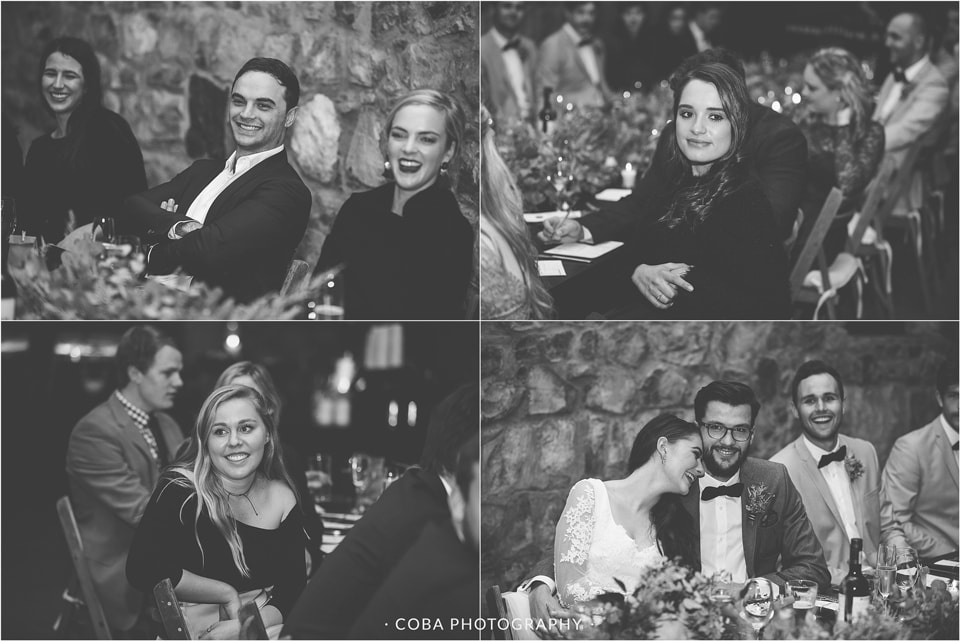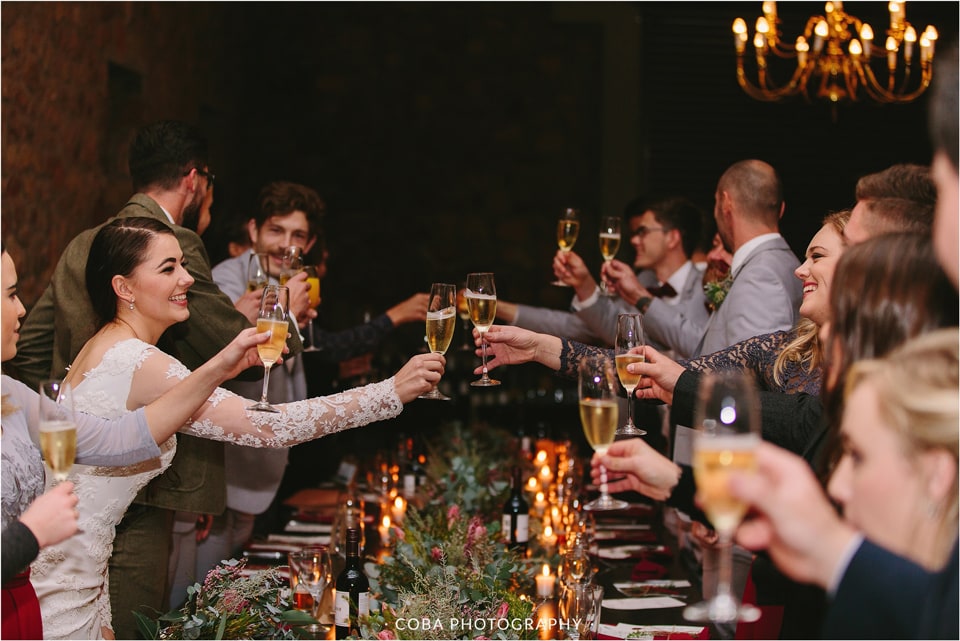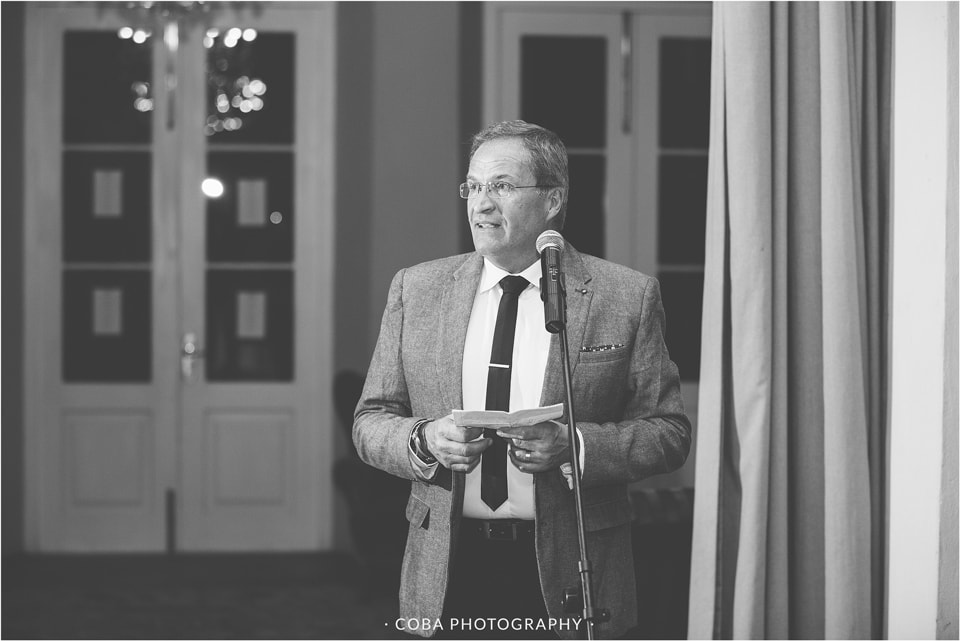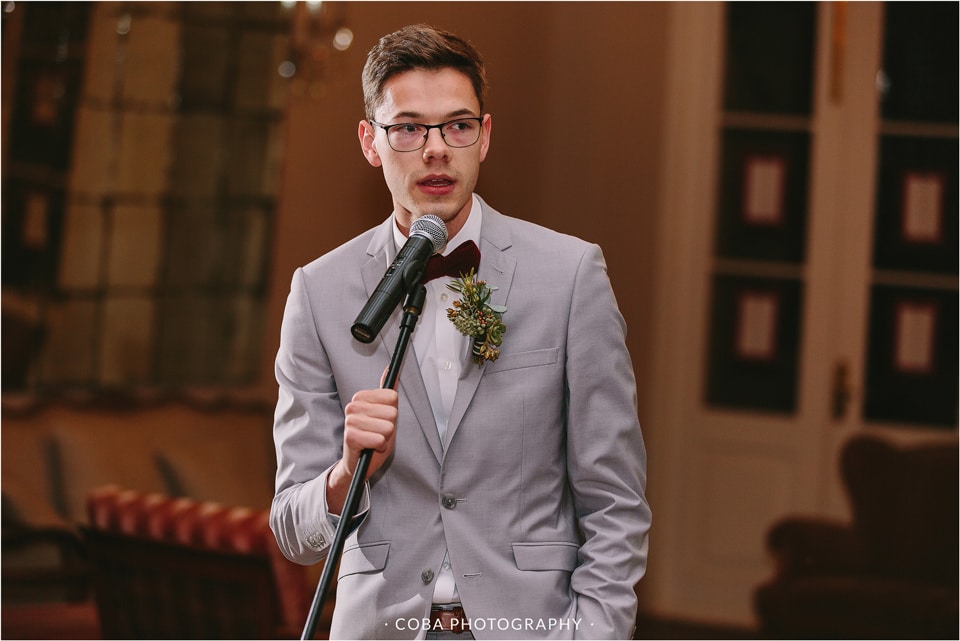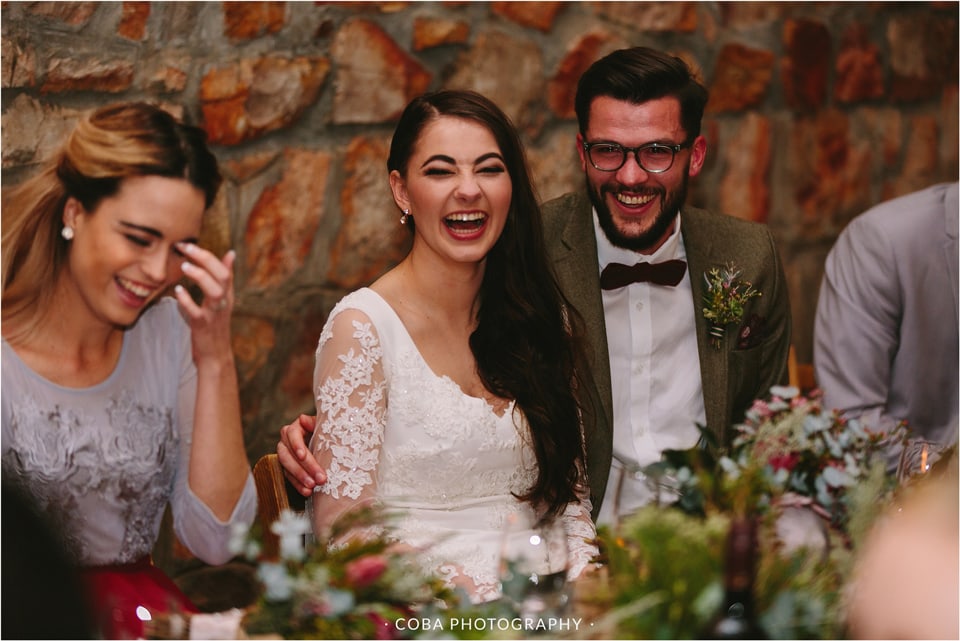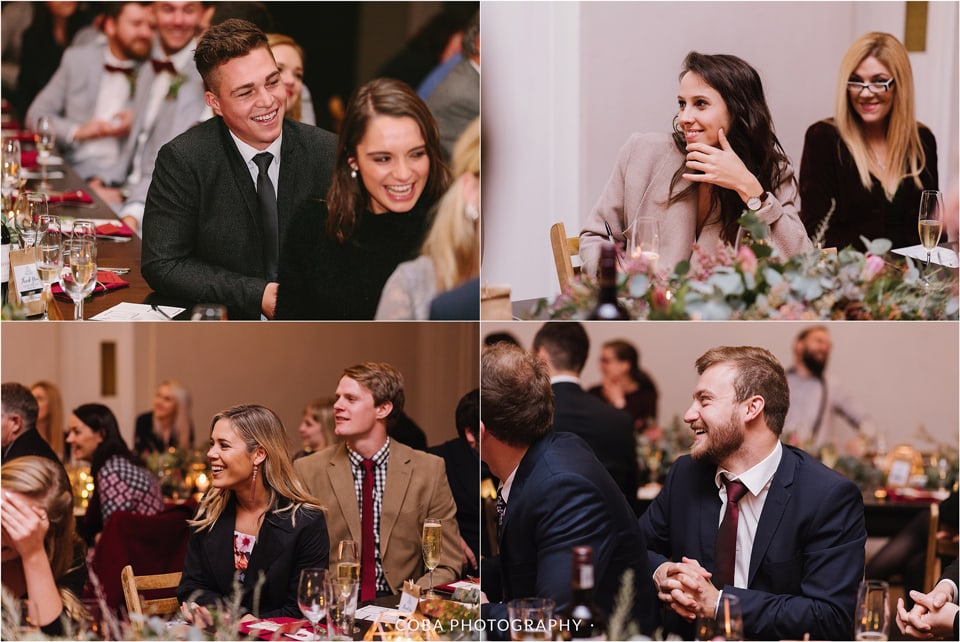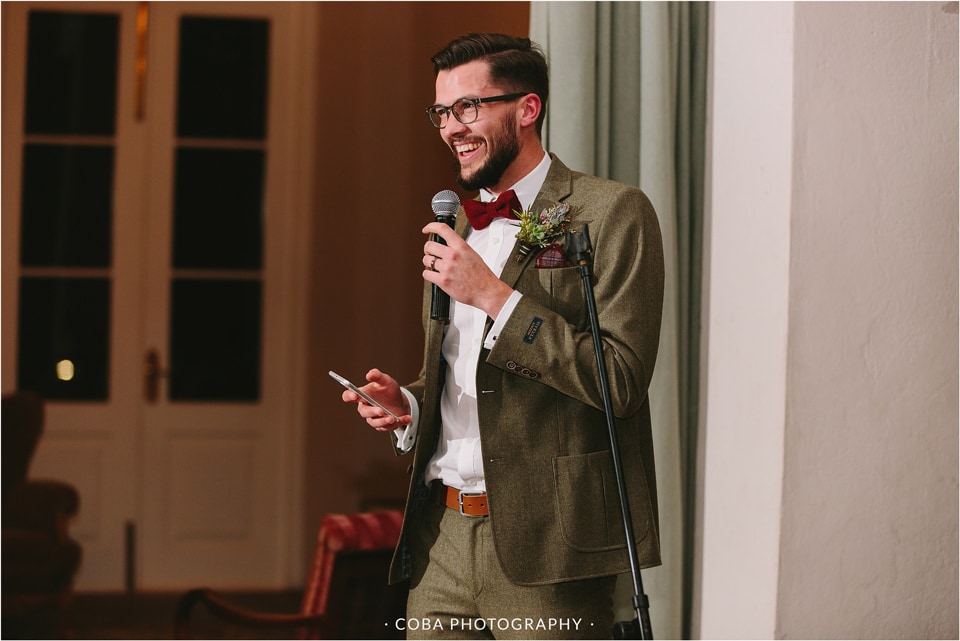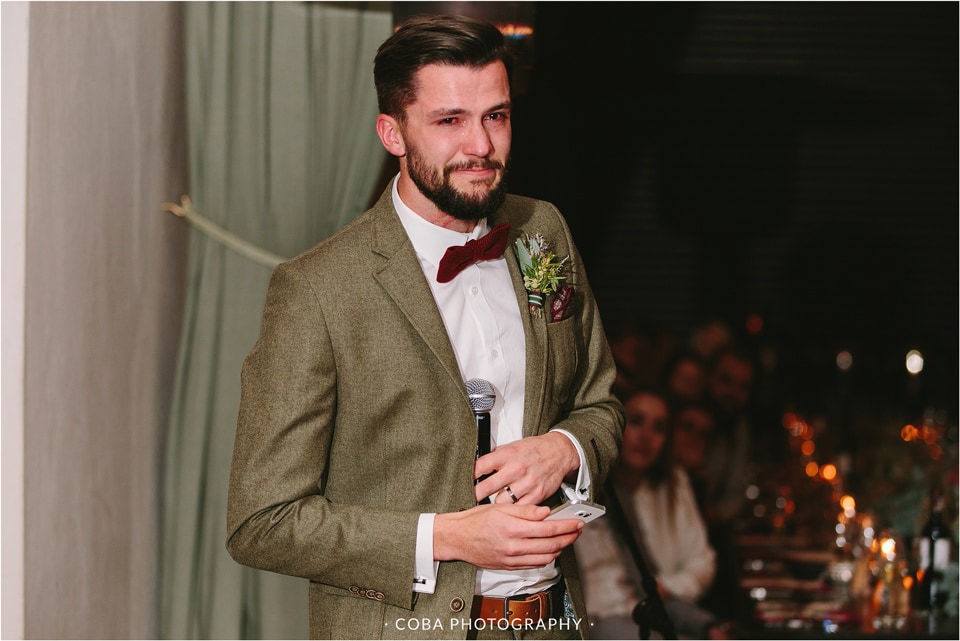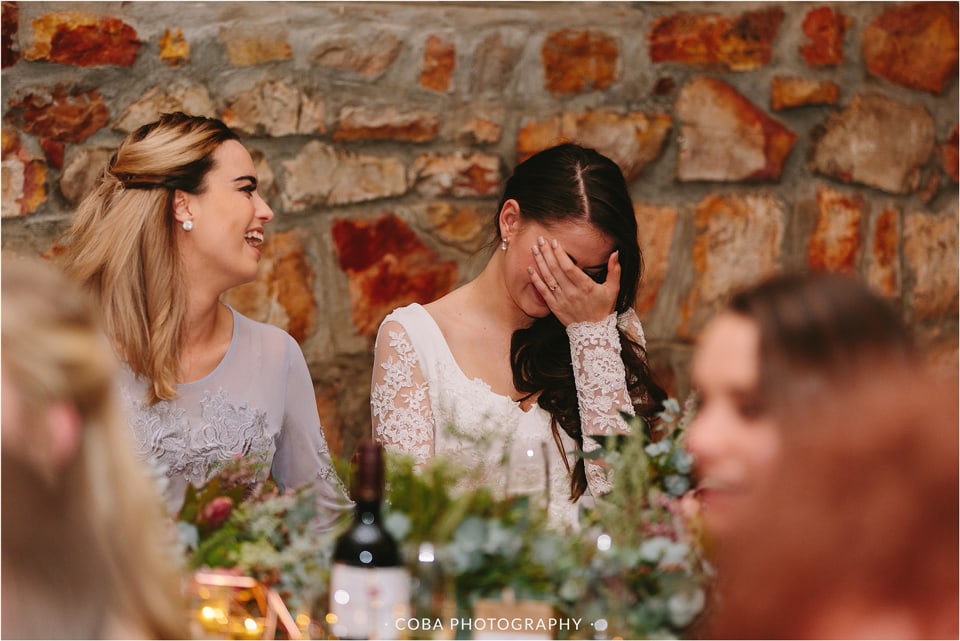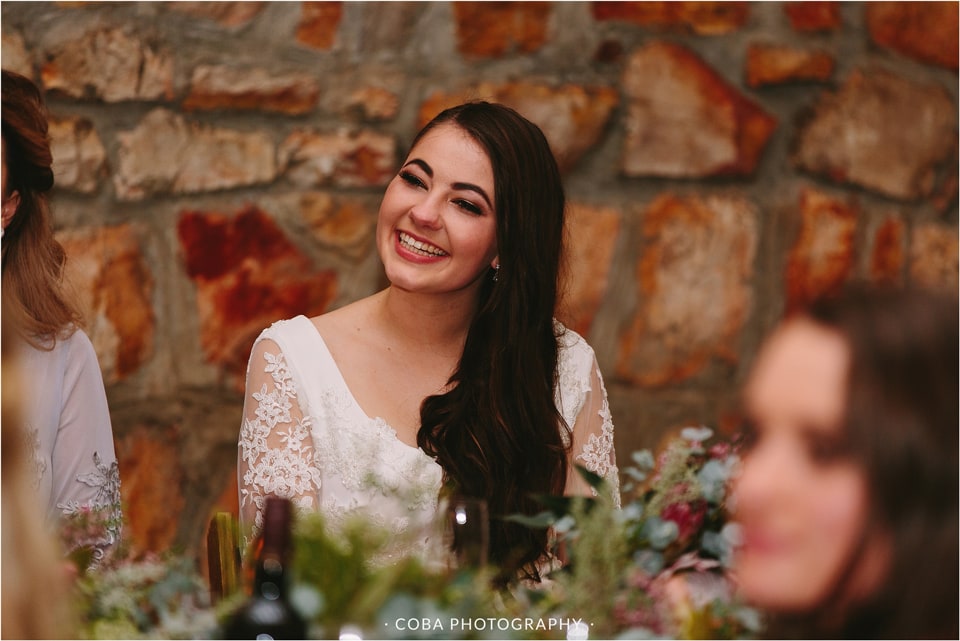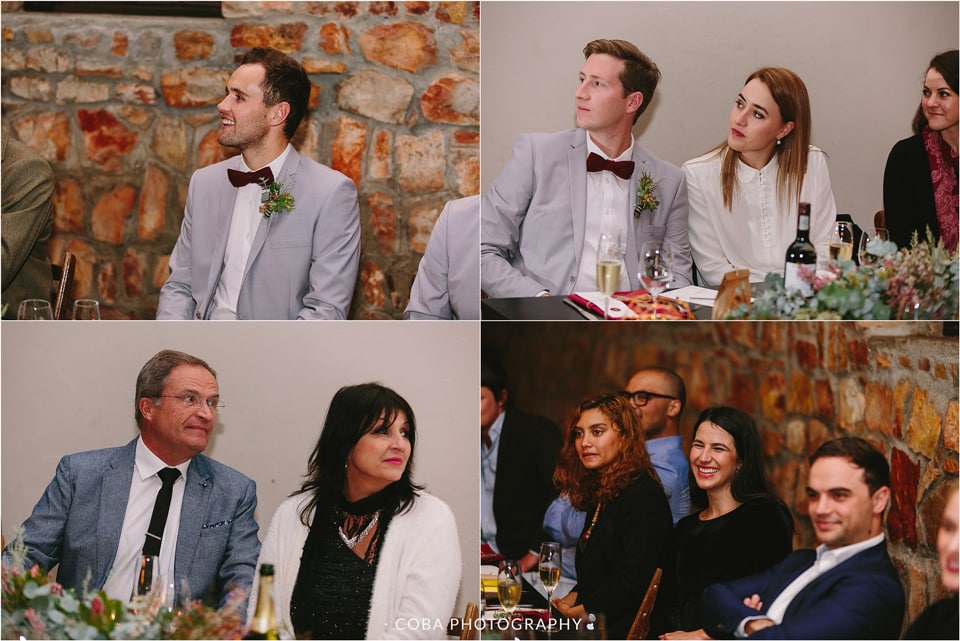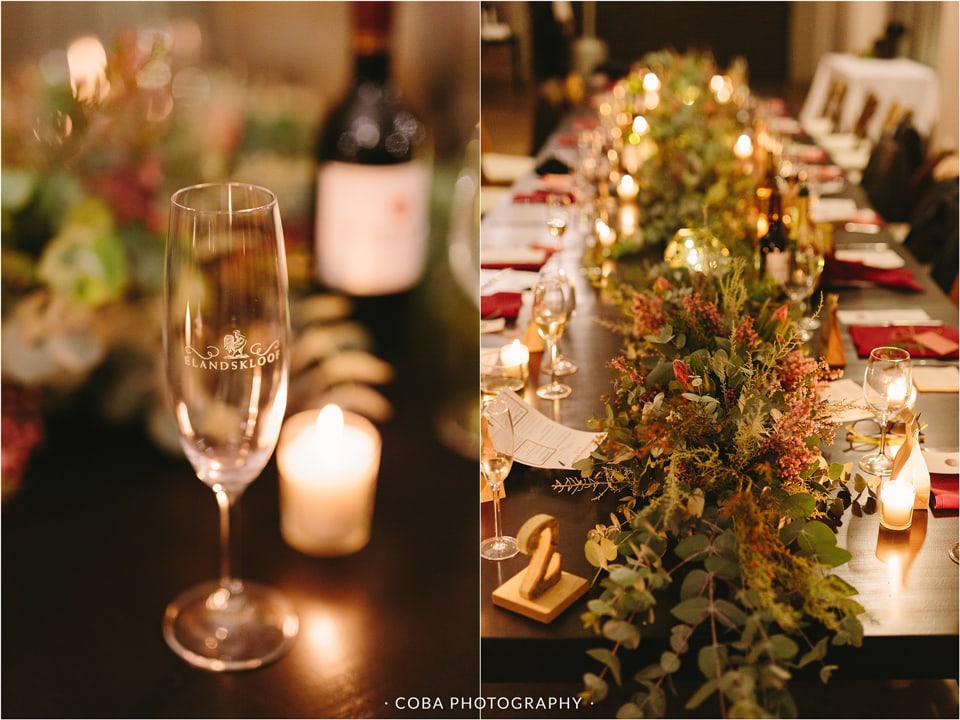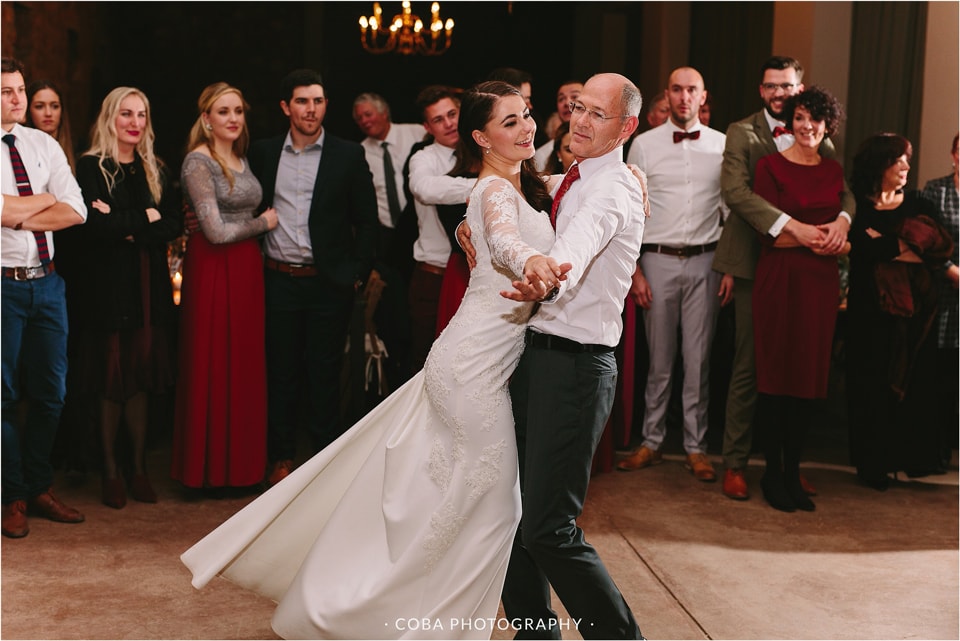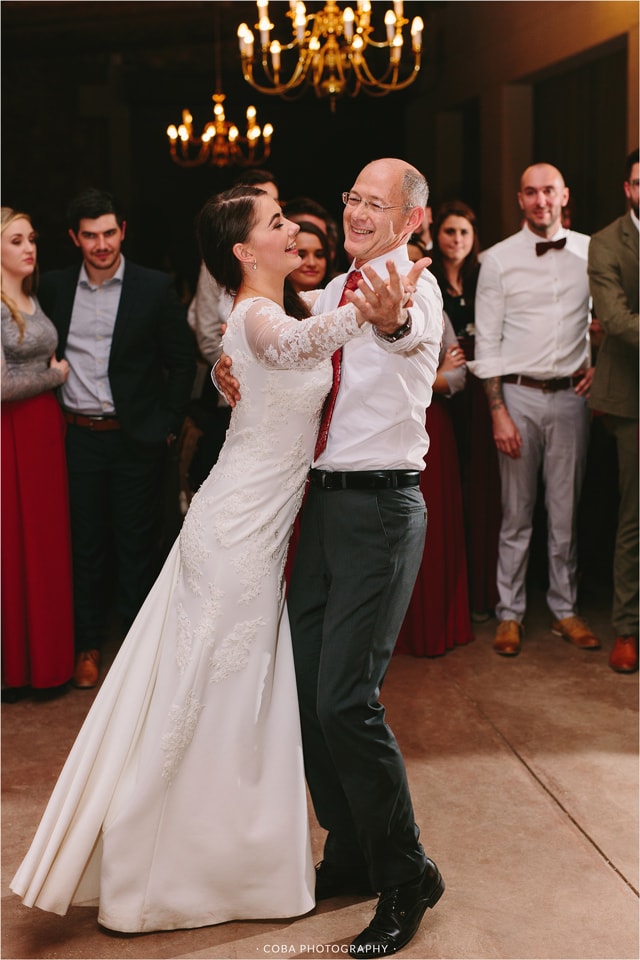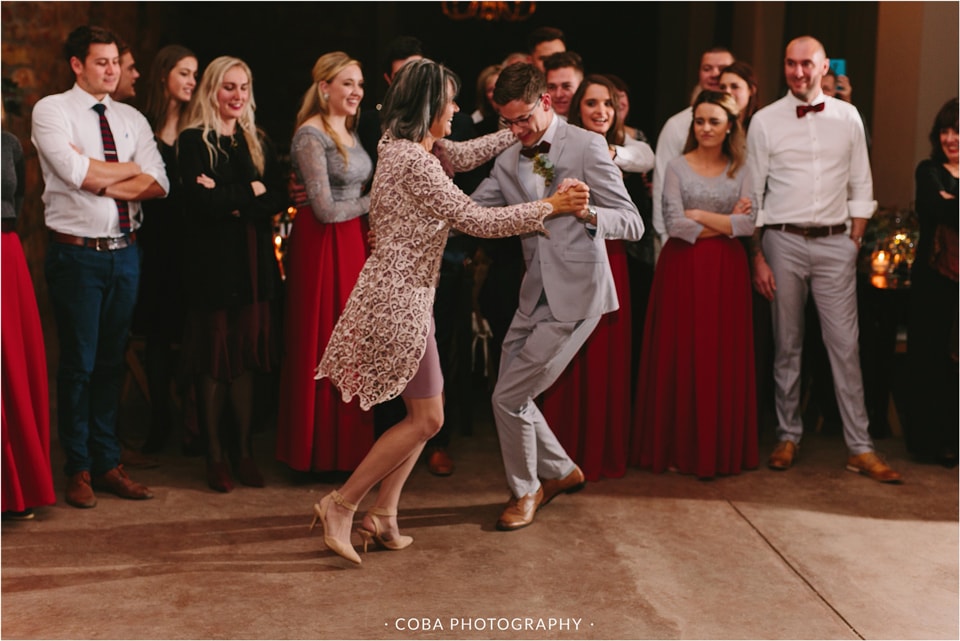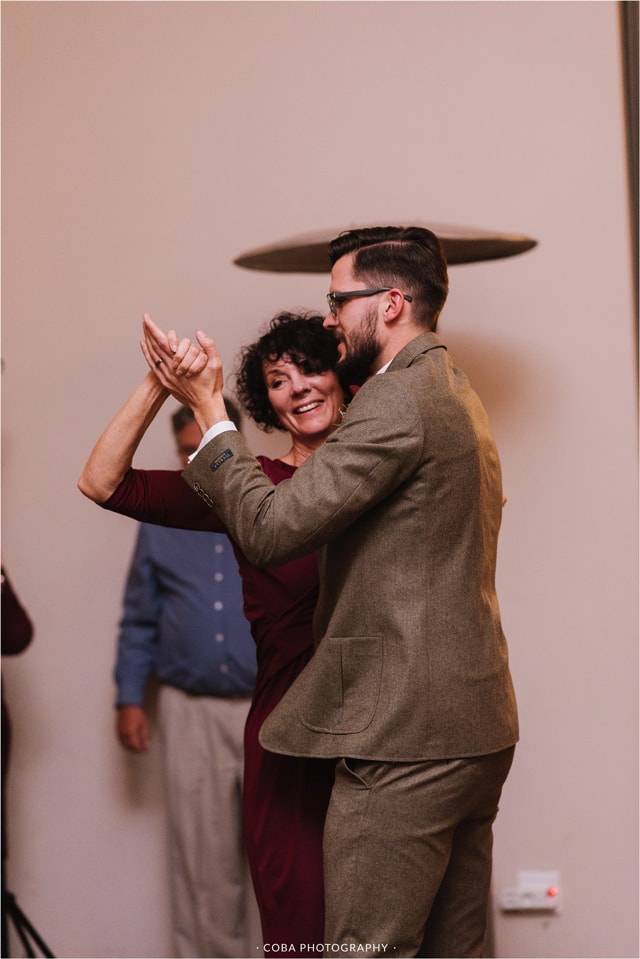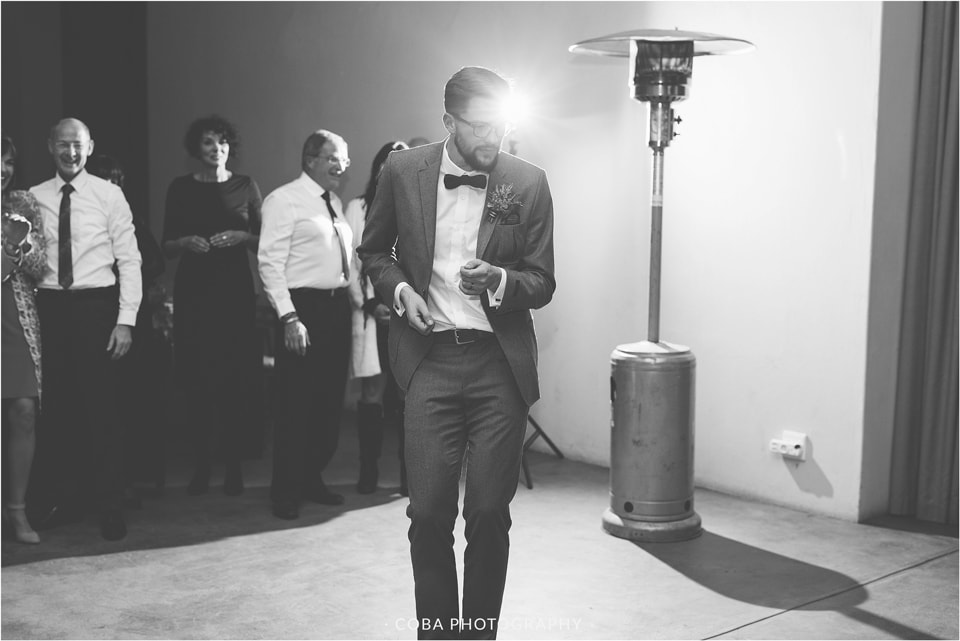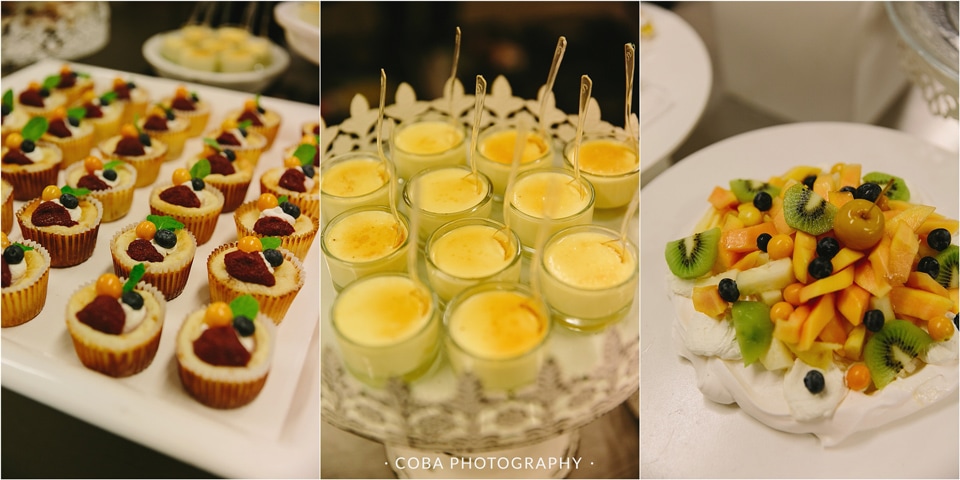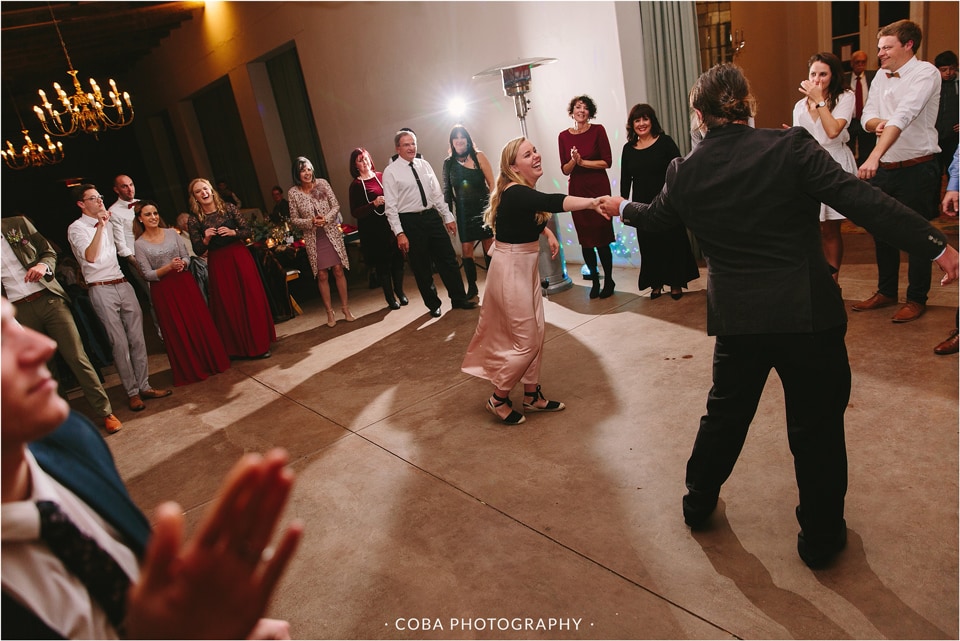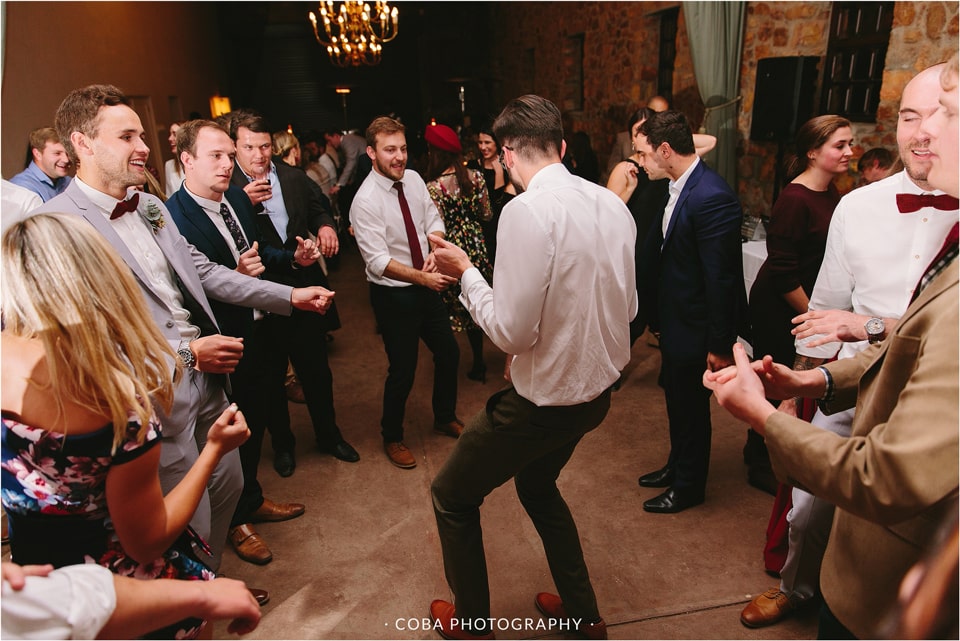 Click here to view more photos on their online gallery.
Second Photographer: Kirsten Goslett; Wedding planner: Pretty Different Events; DJ: Southern sound; Brides dress: Melinda Venter; Bridesmaids Dresses:Anna-Mart Rabie; Hair & Make-up: Skoonlief; Videographer: Barefeet Videography; Decor & Flowers: Blomlief; Catering: Pauline Schreuder; Groom suit: Carducci; Rings: Beaudell; Musician: Jacob Swann