Are you worried about the photography part of your wedding day? Don't know what to keep in mind to get the best wedding photos? Planning a wedding is not for the faint-hearted, but with professional help, your day will be everything you are dreaming it to be 🙂
In PART 1, I shared planning tips to keep in mind before your wedding day, in Part 2 tips for the first part of your wedding day, and in Part 3 I share things to remember for your group, couple and reception photos.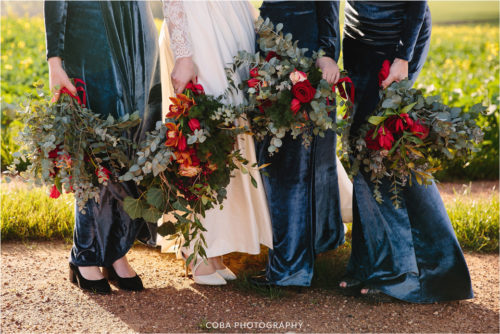 Part 3: YOUR WEDDING DAY 
GROUP PHOTOS, COUPLE PHOTOS & RECEPTION
GROUP PHOTOS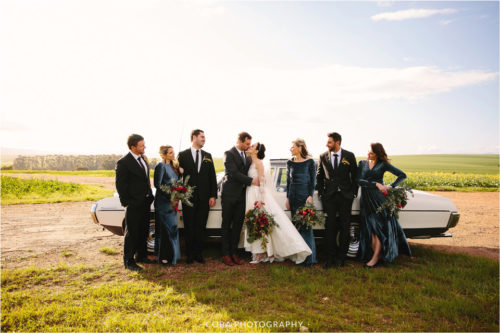 1.  Make a list – I always ask my clients to make a list of the family photos they want; names and different combinations. This way everyone is prepared, included and it is over quickly (as everyone is just thinking about food after the ceremony).
Making a list also helps to avoid awkward moments, especially if there are divorced parents. Send them the list beforehand, so that they can prepare emotionally for the photos as well.
The best time for the family photos is right after the ceremony, if not possible, then 20min before you enter for the reception.
2. Get help – Ask your MC or a family member to help get everyone together in one place, each photo (depends on the size of the group) takes less than 1 minute to capture.
3. Eyes HERE & SMILE – remember to look at your photographer's camera (especially if there are family members or guests also taking photos from a different angle). 
4. Bridal Party Photos – if your family photos are taken after the ceremony, the bridal party photos (you two with your bridesmaids & groomsmen) will follow thereafter. This is a great time to share the joy of your day with your closest friends and family. 
Important: please listen to the guidance your photographer gives, in regards to 'posing' – this will really help you all to enjoy this part of the day.
COUPLE PHOTOS
5. Just relax – I will guide and direct you into 'poses' – no need to stress – I will make sure it all looks natural. My no.1 priority is that you are at ease, to help you enjoy this precious part of the wedding day. Treasure this time alone, the day will go by too quickly…
6. Best time – preferably 1 hour before sunset, but it all depends on where your venue is situated or if you get married in summer/winter. For summer weddings; you could do a 30min shoot before your reception, and just before sunset an extra 30min (while your guests enjoy their starters).
7. Let your dress (and hair) be – Bride; I know you paid A LOT of money for your dress, but don't stress too much about the edges getting dirty while you walk, it can be cleaned after your wedding. Also, don't stress about the wind blowing your hair in 10 different directions; a professional photographer will advise on what the best angle is – the wind also adds a different (beautiful) element to the photos.
8. Groom, you will be GRATEFUL – most grooms are not very excited about the photography part of the wedding day, but you will forever be grateful that you seized this opportunity. My advice to you will be, to just look into your bride's eyes and tell her how much you love her. Interact with each other, just be YOU.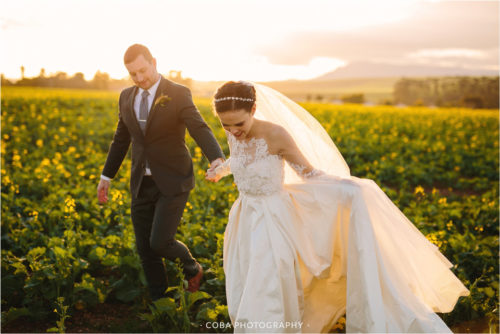 RECEPTION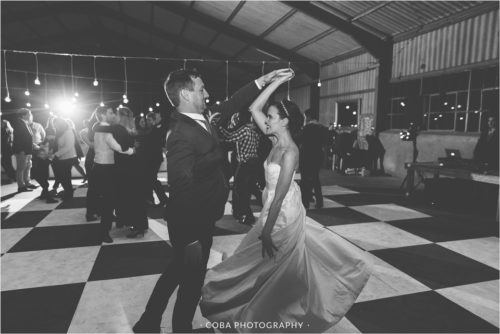 9. Have a schedule – be sure to stick to your schedule, as photographers/videographers are only there until a certain time and they want to capture all your special moments. A reception that runs smoothly also helps the guests to know what to expect. Finish all the formalities early, that way you can get the party started 🙂
10. Keep the speeches short and sweet – also keep the backdrop in mind. You do not want your speeches in front of a fire extinguisher or the entrance to the kitchen/bathroom. Try not to have tall candle holders or flower arrangements on the main table, as this obscures the view of the photographer trying to capture you two laughing and looking at each other during speeches.
11. You don't have to be traditional – so many couples nowadays decide to not have the garter and bouquet toss, some of them don't like dancing, others don't want to 'cut the cake'. Do what will make you two happy. 
12. Provide seating and dinner for your service providers; photographer, videographer, DJ – and remember to include them in your guest total.